Melbourne's latest addition to the hotpot craze is a breezy and luscious offering to all the things we love about a Thai holiday, nestled on the first floor of an old city building.
JiYu first opened in Phuket in the '90s, making its way to China before being brought to our shores last year by industrial-designer-turned-interior-designer-turned-restauranteur Roger Fu.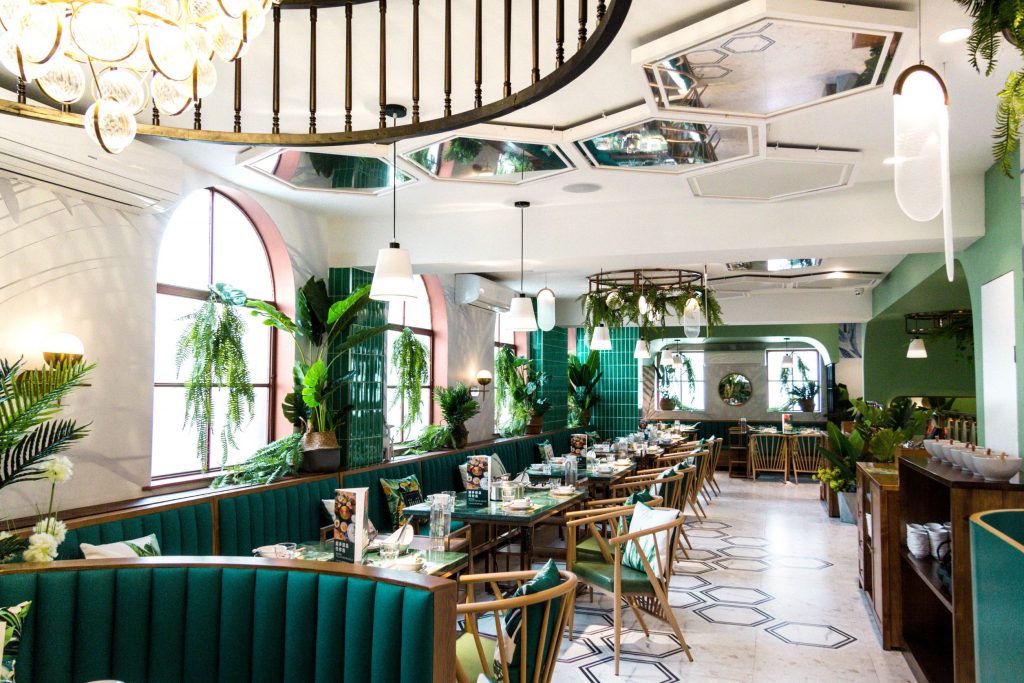 But delivering a new location for an eatery that has more than 200 stores worldwide is not about copy and paste.
Fu tells ADR the Melbourne incarnation was specifically designed with Australians in mind.
"The JiYu restaurants in China are very Asian. They like a lot of small things, pink things, cute things in Asia, but I wanted this space to feel Australian.
"It needed to be fresh, young and natural, but also paired back like Melbourne's iconic fashion sense."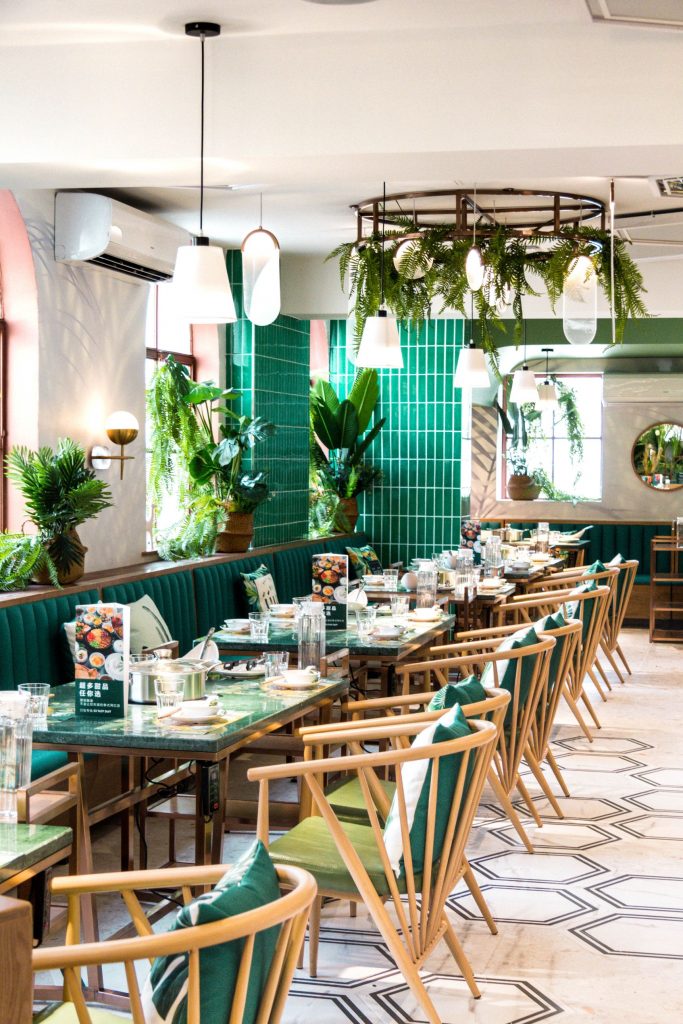 The restaurant has a tiled and textured decor with white subway tiles and jade green – the signature colour of the JiYu brand – featured heavily. The faux jungle greenery evoke the tropical islands of Thailand, while the brass accents and hexagonal floor tiles and ceiling mirrors are decidedly Art Deco.
"I was inspired by South Yarra. They have so many beautiful old buildings. I would go to the neighbourhood, walk around and come up with design ideas."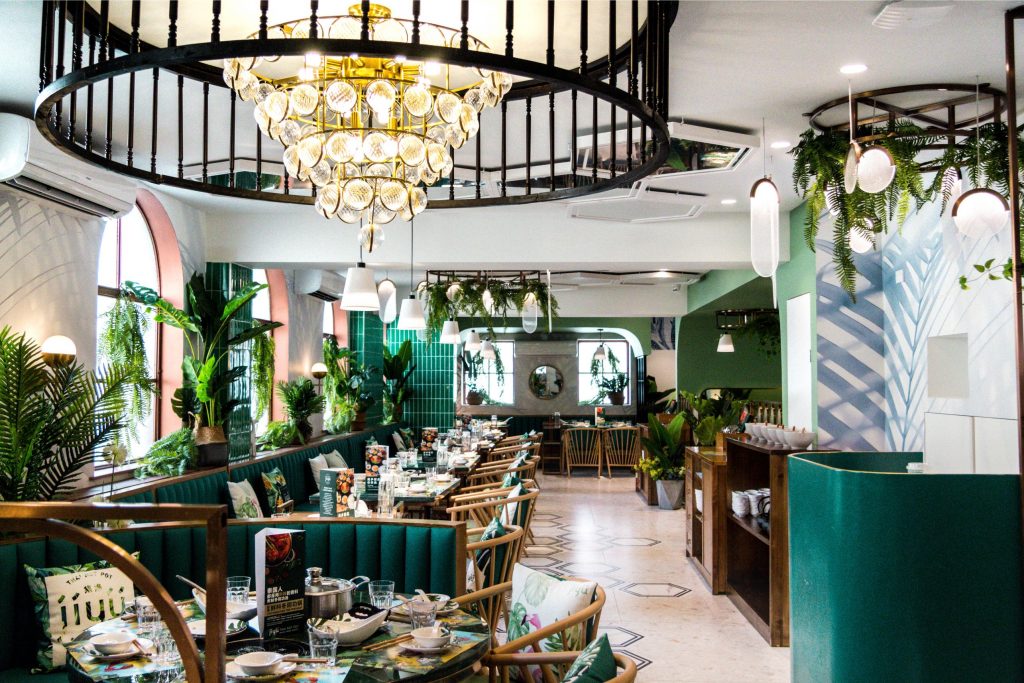 JiYu is a Thai-inspired malatang restaurant. Far removed from the numbingly spicy soups we usually associate with hot pots, these are Thai-based broths like Tom Yum. During the day, the soups are single-serve bowls that allow you to choose a broth, base and toppings. At night, you take a seat around a hot plate and cook your raw fixings in two boiling broths.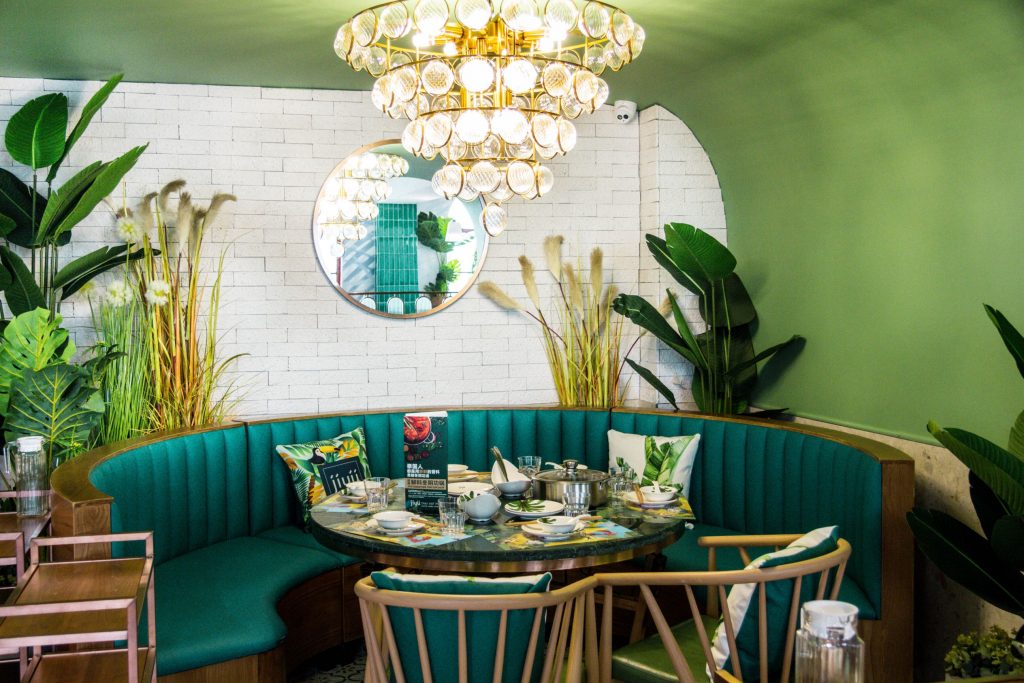 "Creating a restaurant is so much more than just good food, it's also about beautiful design," says Fu.
"These days, the mobile phone eats first, and we wanted to create a space that you'd want to put on Instagram, on social media, and share with your friends."
Fu started out as an industrial designer, designing cars, products and furniture before transitioning into clothing and then hospitality, launching the Gotcha bubble tea stores in Victoria and NSW first.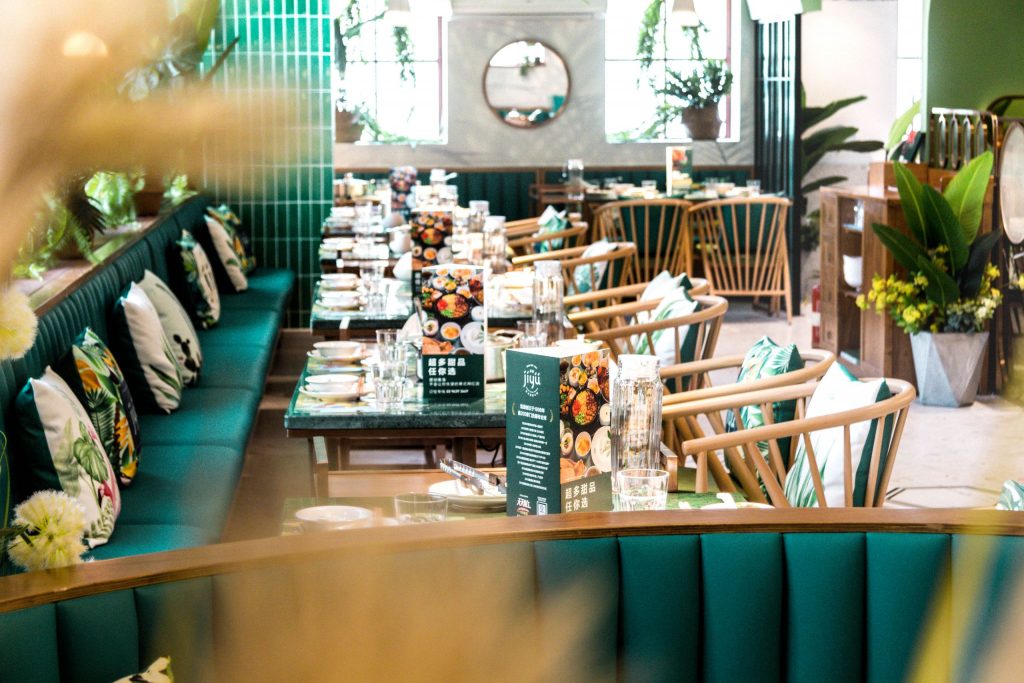 When he was sourcing the space for his next eatery, JiYu, he was drawn to two floors in one of Chinatown's older red brick buildings, but adapting the space to a lively hot pot restaurant was a challenge.
Fu started by engaging a Feng Shui expert.
"Feng Shui isn't just about finding an auspicious site. It's also about creating a space where people feel welcome and comfortable.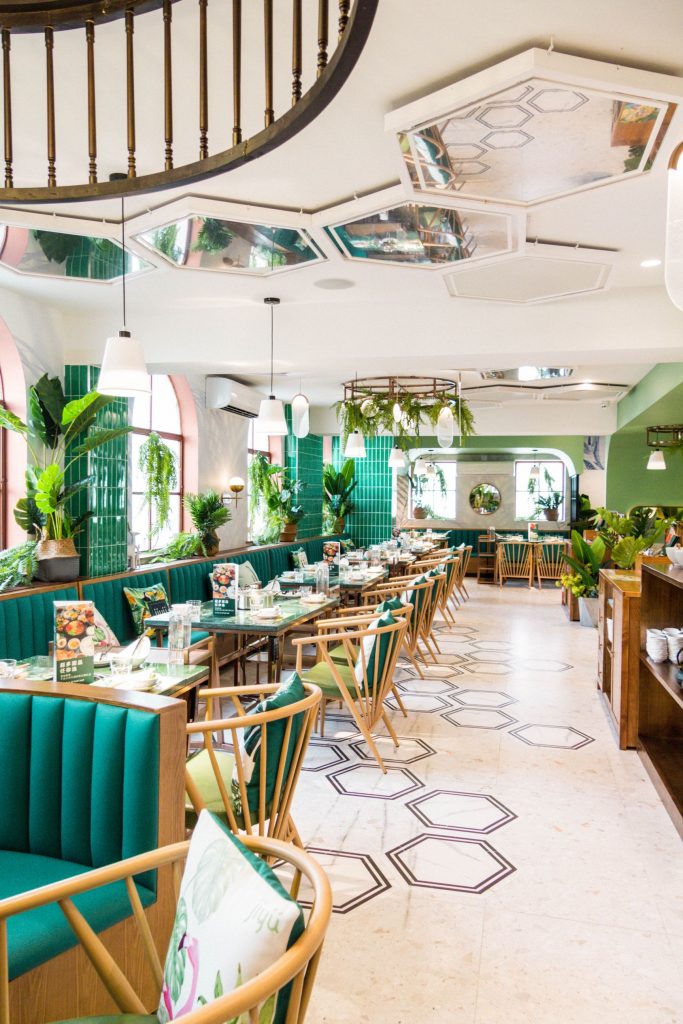 For Fu, the biggest challenge to creating that atmosphere was a lack of natural light.
"We wanted Gotcha to be very bright, but in JiYu the light needed to be both soft and warm. We wanted people to spend a lot of time here, so the lighting couldn't be too bright."
Fu custom-designed the handmade glass and brass chandeliers that hang over the tables surrounded by a circular wooden frame that evokes the bannister of an old country house.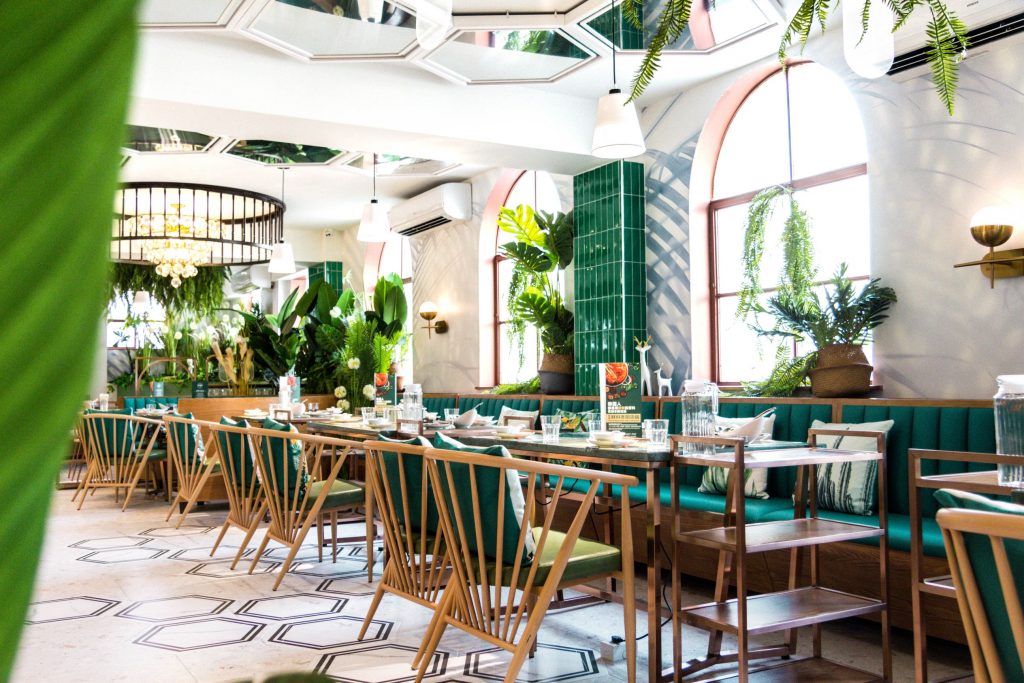 The pendant wall lights and LED accents are deliberately youthful and "bling". The gold and brass detailing throughout the space is a nod to the current trend and Apple's iconic gold-backed iPhone 5S. It's also a personal style feature of Fu who carries the look throughout his Gotcha stores as well.
The seating ranges from rattan Colonial-style chairs to blush pink stools and built-in booths in jade with a dark oak-finished frame.
The tables are marble, which Fu says was difficult to source in such a specific green, forcing him to get it custom made in China, where artisans added the veining by hand.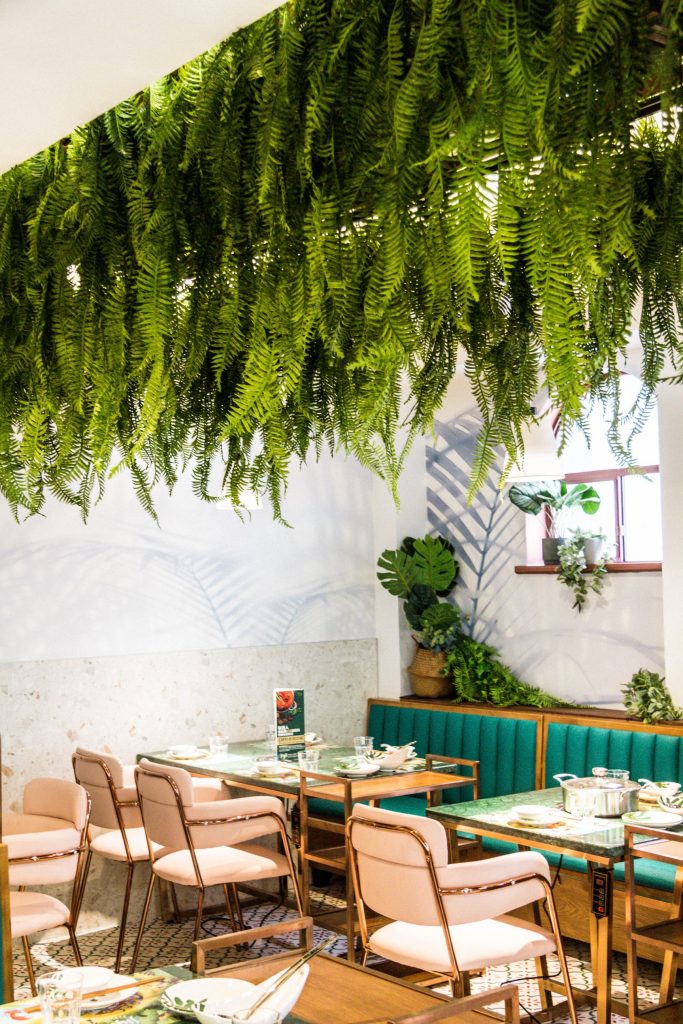 The wooden cabinetry throughout the restaurant is natural wood finished to match the seating.
"Australian design is very simple, but very elegant," says Fu.
"So my design is always very simple, but with a lot of small decorative details that you only notice when you get very close. This space reflects that in a way that combines Asian style with Western influences."
Fu heads up EFC Group Australia, a food and beverage company that has both Gotcha and JiYu franchises, as well as the recently launched Da Long Yi Hotpot, which opened a Melbourne location a couple of months ago.
Photography: Alexia Brehas.