In its latest project, DREAMER harmonises the desire for "family connectedness" while also creating a retreat for a front-line medical worker.
Seeking a nature-filled retreat primed for hosting large gatherings of extended family and friends, while still being suitable for "restorative seclusion", the client – a nurse who often works nightshifts – approached the Melbourne studio to upgrade her single detached residence in Ascot Vale.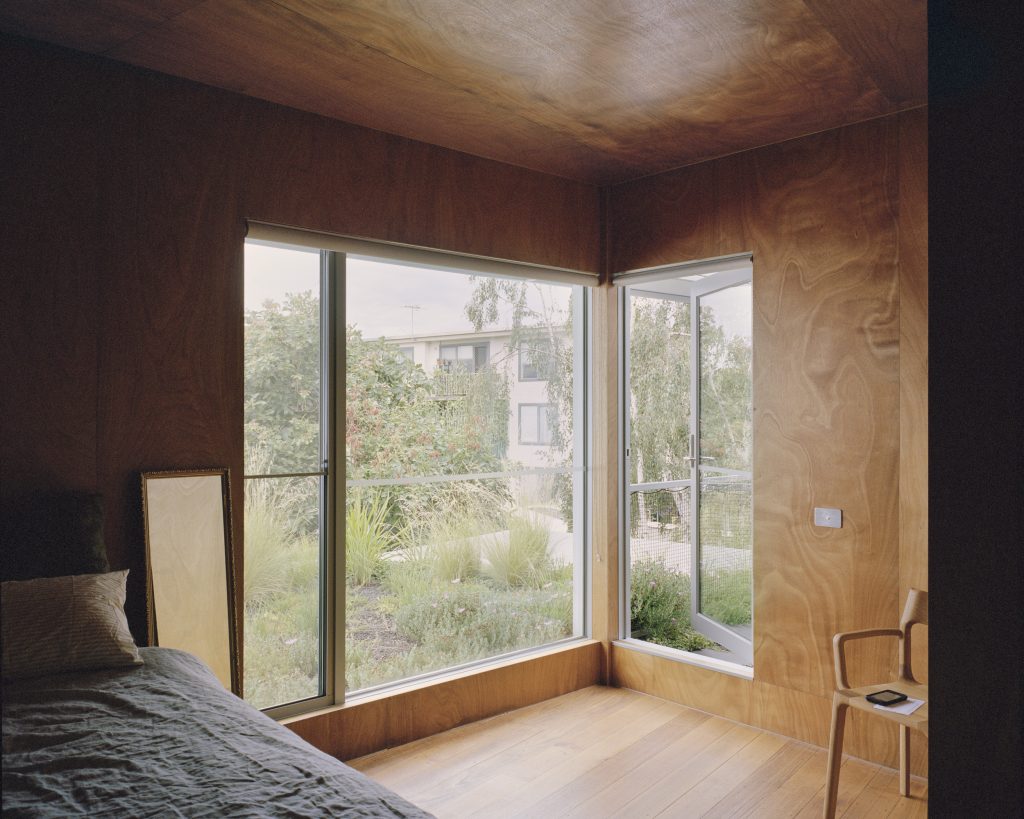 The brief was to create a "pared-back" but intimate addition to the neighbourhood. For DREAMER, it was also an opportunity to design the first iteration of what it describes as a replicable model for terrace house renovations, showcasing the marriage between sustainable and compact living spaces.
Speaking to ADR recently, director Ben Shields says Terrace House is an example of a "reductive approach to design" with the overarching goal of delivering more with less.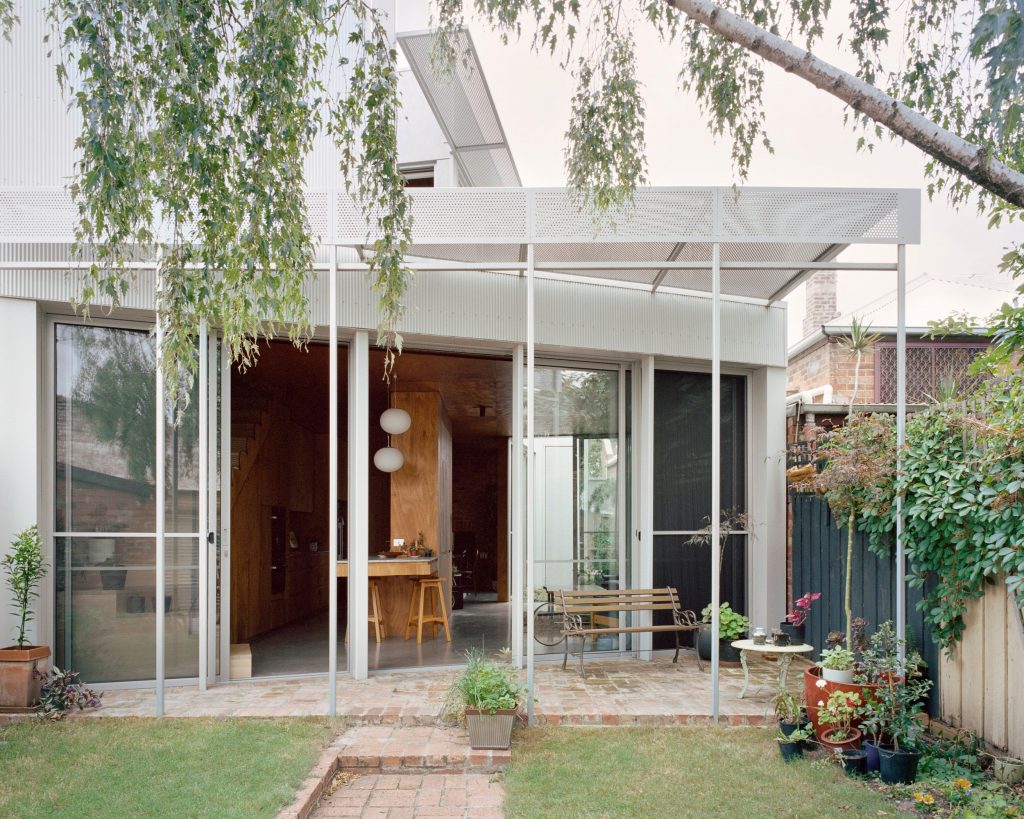 "During the design process, we often try to reduce the number of finishes and refine design, removing things that are complicated or unnecessary," he says.
"We believe this helps to create more coherent whole spaces that are calm and pleasant to inhabit, and puts the people and their lives on display rather than the architecture."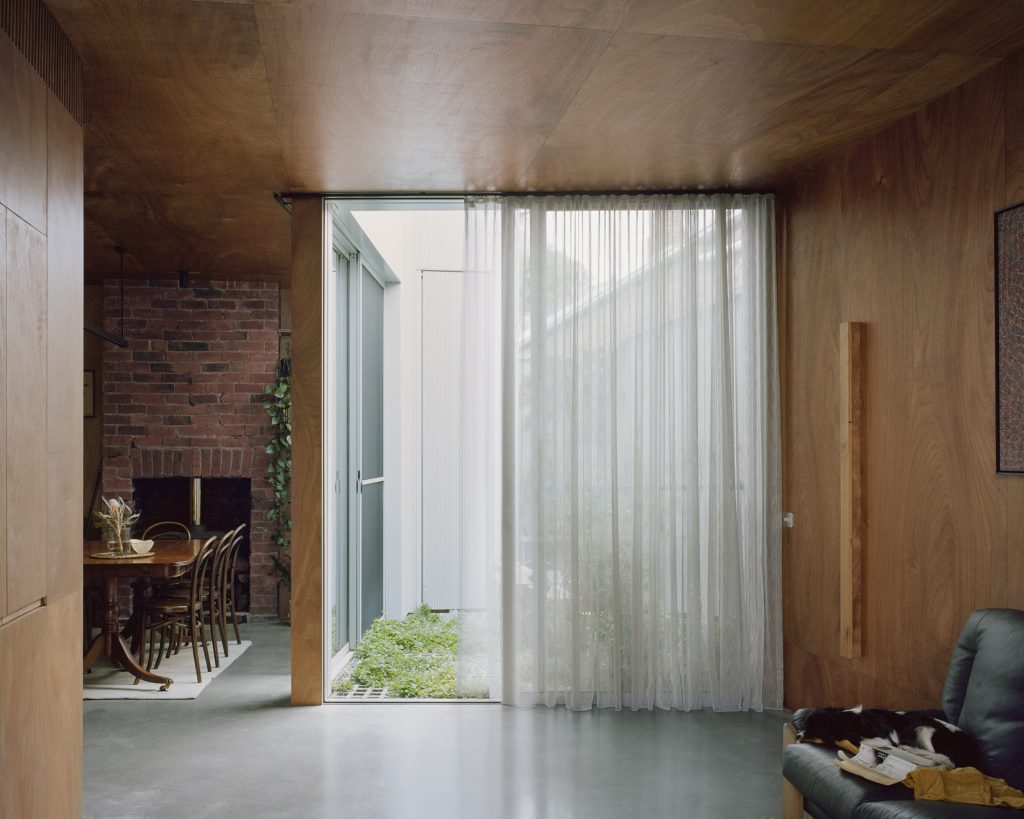 The form of the project was informed by the pursuit of environmental sustainability and a desire to maintain openness.
The two-storey house features warm and inviting plywood cladding, which offsets the cooler exterior.
The timber, says Shields, also helps the residents "internally connect" to nature and provides an "opportunity for increased wellbeing".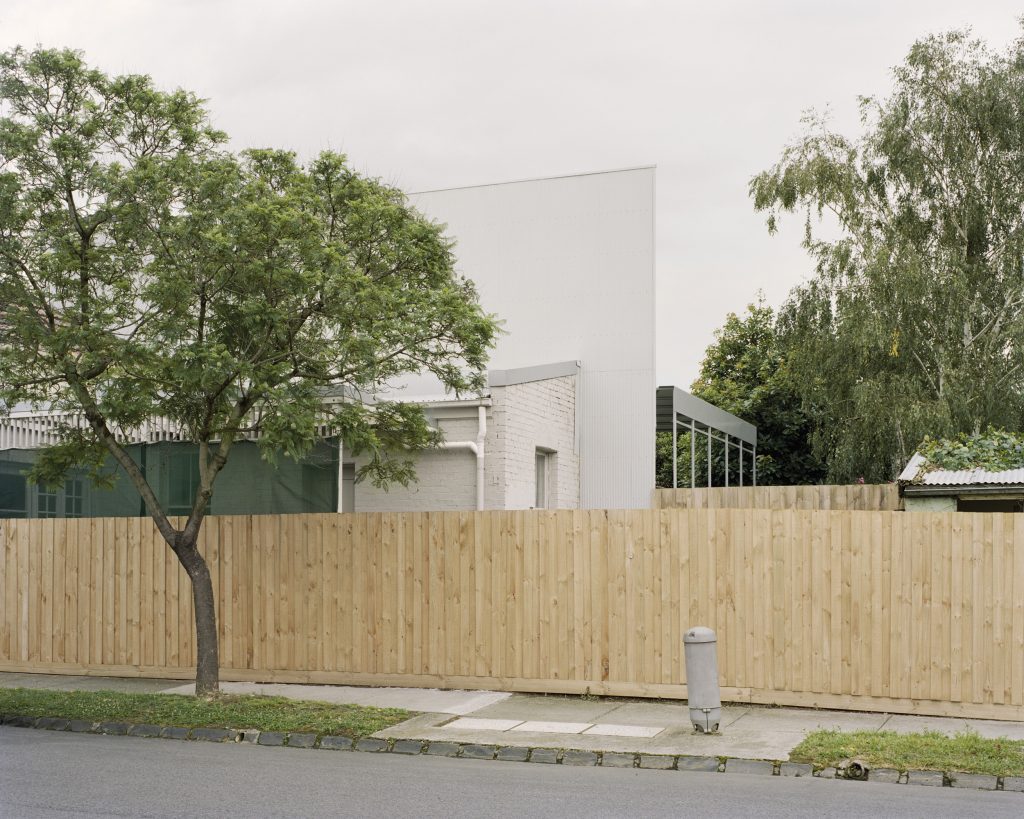 On the first floor, a fully native green roof provides a private terrace and was designed to serve a multitude of functions, as opposed to being strictly aesthetic.
"The roof garden recreates a small amount of native ecology to attract birds and insects, and it provides additional insulation to the main house," says Shields.

"Though not strictly sustainable, it provides a lovely outlook from the top floor and contributes to greater wellbeing."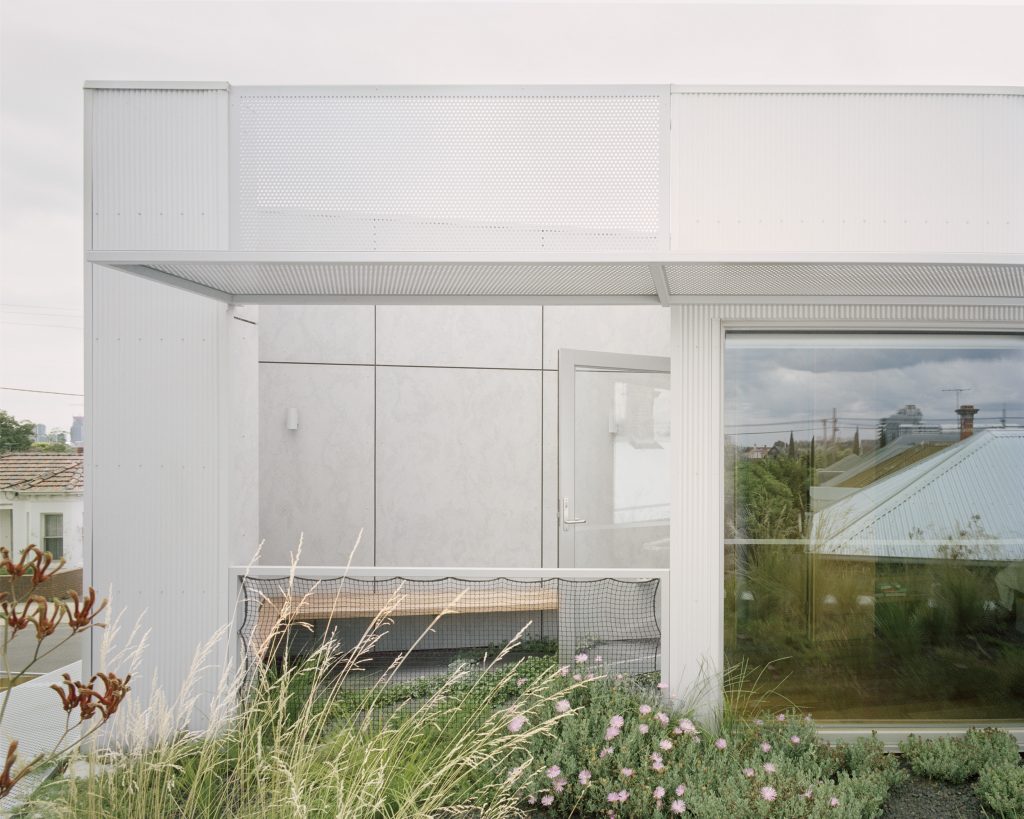 Sustainability was intrinsic to the design process at every stage of Terrace House, with an "emphasis on moves towards regenerative, biophilic design."
Shields says strategies for durable, drought tolerate plants helped to increase thermal performance and contribute to the local ecology.
In addition, all windows and skylights were oriented to maximise natural light.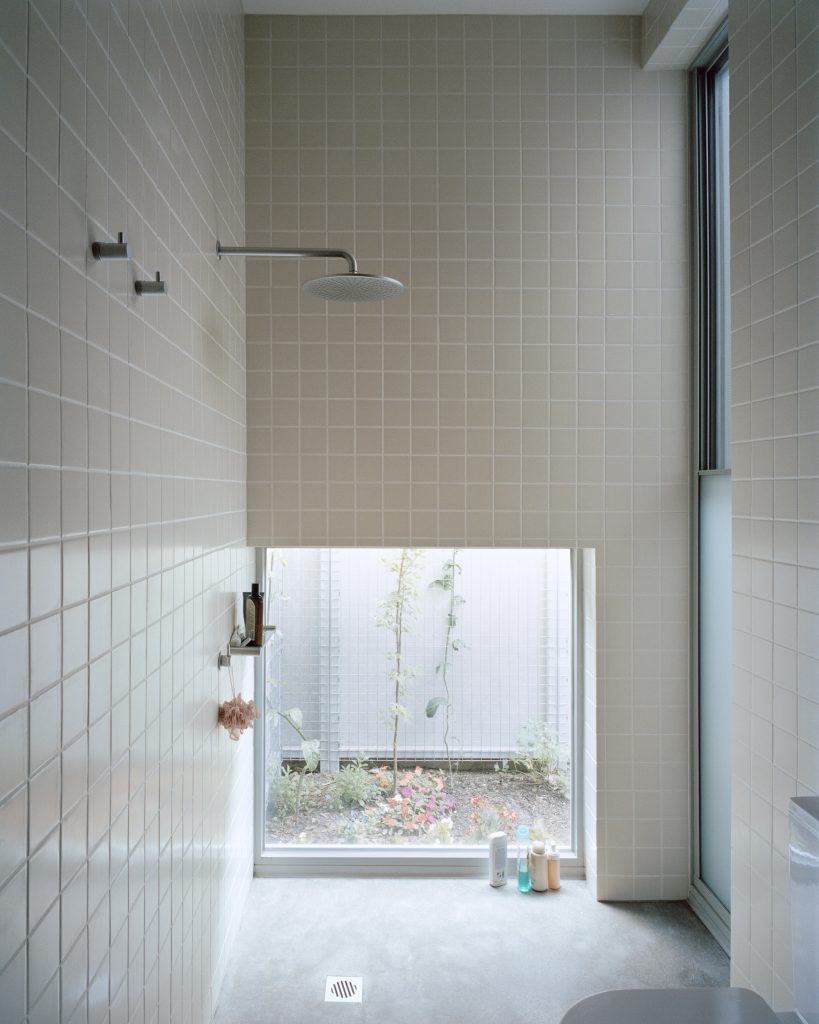 The building is also fossil fuel free, powered by solar cells to generate low-tech sustainable energy.
Internally, the living and dining spaces are diagonal and "gently punctuate" the corners of the courtyard to widen their footprint.
The kitchen features a generous granite benchtop, which is complemented by stainless steel appliances, forming an "intimate breakfast bar" with a view to the backyard for the client's morning coffee ritual.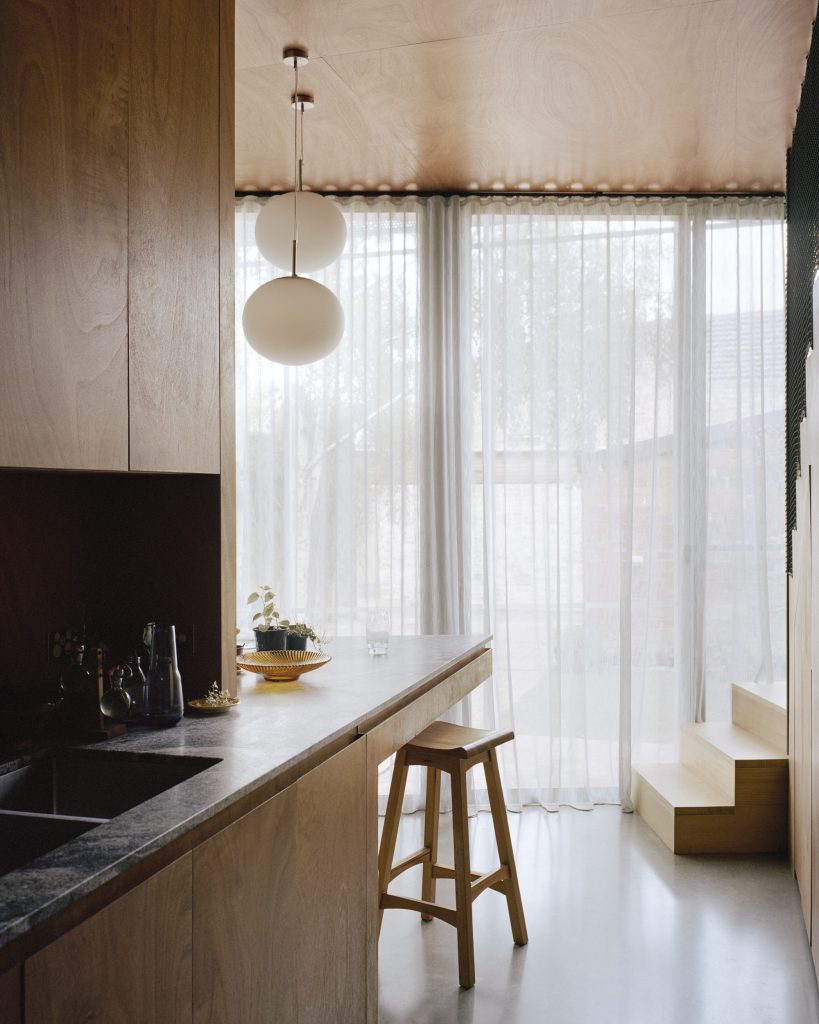 At the tip of the house, a compact trapezoidal stairwell leads to an upstairs master bedroom with a light-filled ensuite, walk-in robe and secluded outdoor seating nook.
"Here, the full impact of the native green roof can be experienced," concludes Shields.
"Wherever they are in the house, we just want people to feel comfortable, relaxed, open and calm, and ready to nestle in for a chat or coffee."
Founded in Melbourne in 2017, DREAMER features a small team of diverse expertise offering full design services for buildings, interior design and temporary architecture.
Photography: Rory Gardiner

Last year, Melbourne architect Roger Nelson teamed up with the practice to design his eucalypt-scented new home in the Victorian countryside.