Little Brick Studio has designed two dwellings on the Mornington Peninsula: a family home for the client's specific needs, and a secondary dwelling for future sale.
The studio was approached by the client, who was also the builder, to design a high-quality dual occupancy site with free rein over the design. The client also had an ethos to provide quality lower cost dwellings that would be accessible to a wider portion of the public, and in doing so use architecture to assist in delivering a better future to the growing community.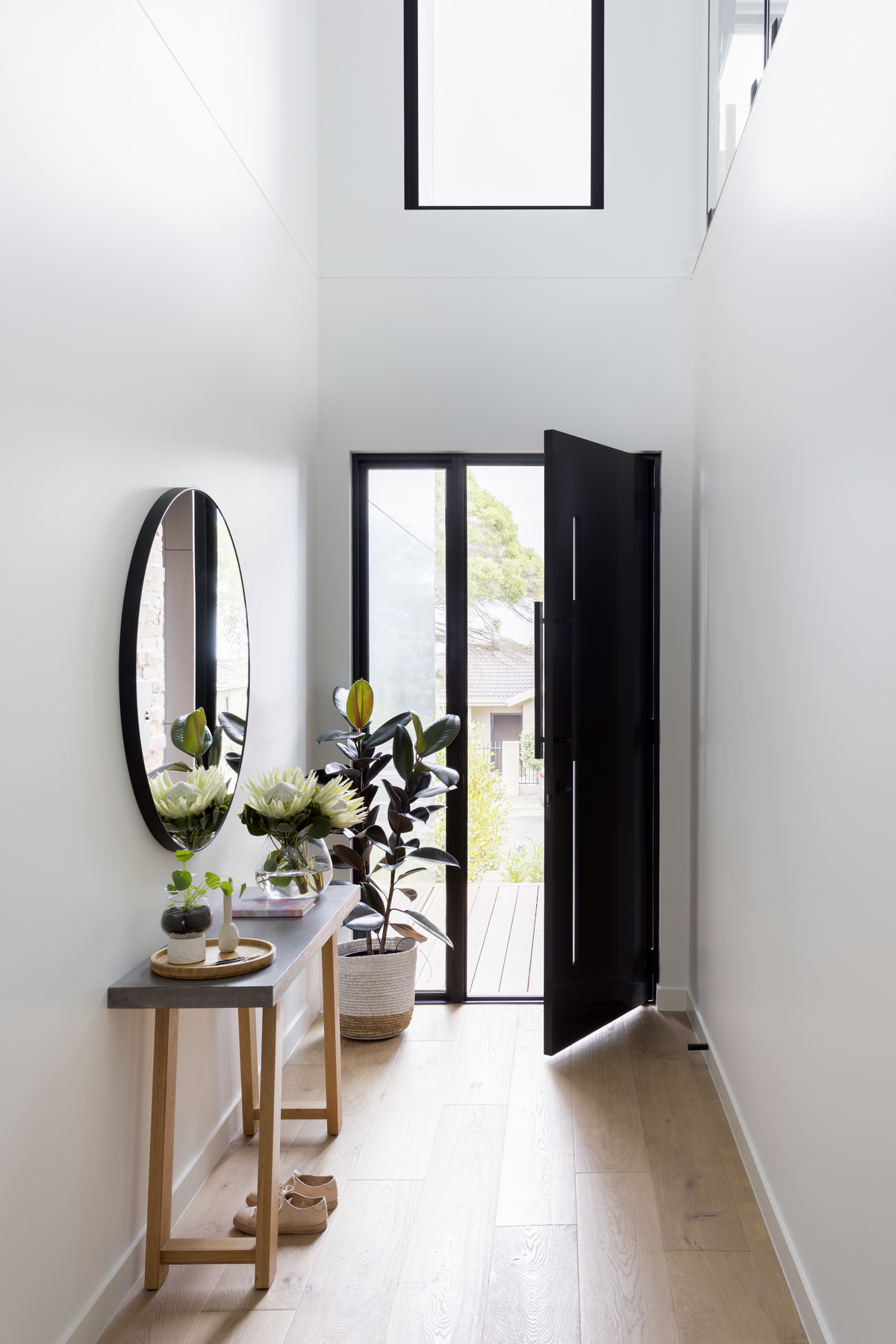 "While there are numerous duplex developments going on in the surrounding area," says Amy Hart from Little Brick Studio, "much of it is stock standard, mirror image, pitched roof, conventional housing – a format we didn't want to follow."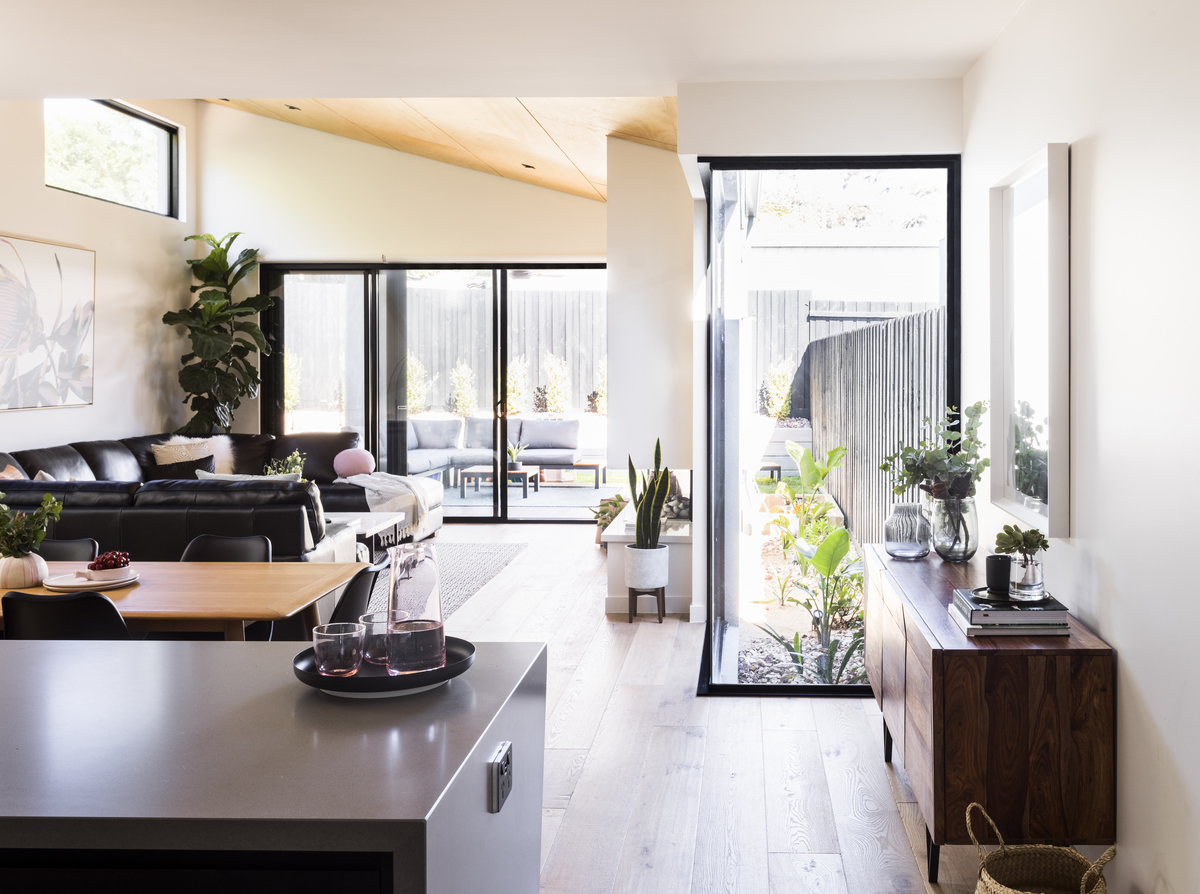 The block was centrally subdivided to give the most generous amount of space and a classic design aesthetic with a focus on texture and materiality was chosen to provide a welcome point of difference in a streetscape dominated by new build duplexes.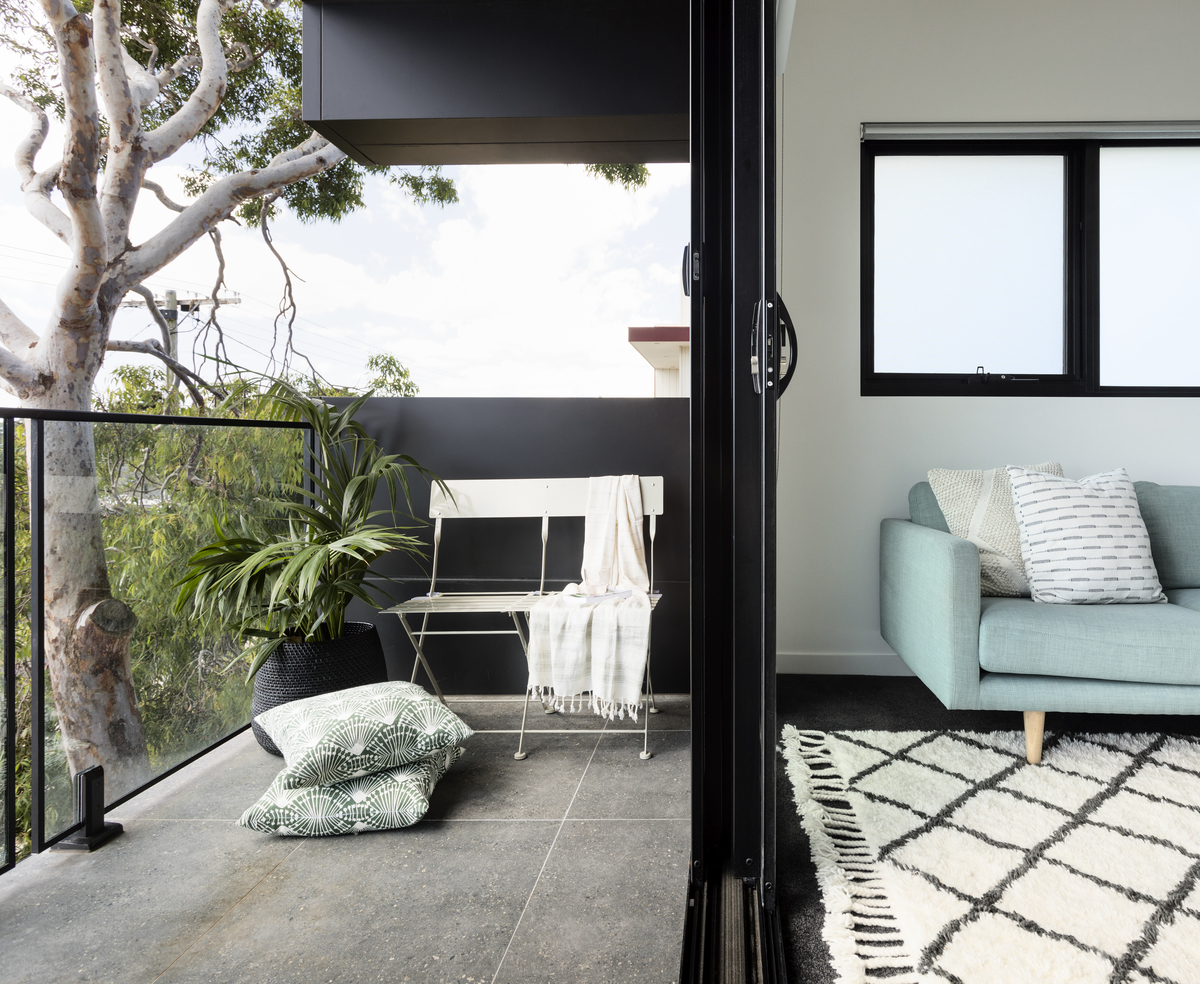 "We wanted the dwellings to have a sense of individuality whilst maintaining a consistent design theme throughout the development", says Hart.
Each side maintains its own character, with geometric canopies affording both separation and privacy to each unit.
Equally important was ensuring each dwelling had a carefully considered floor plan responding to site, surrounds, existing vegetation, and distant bay views.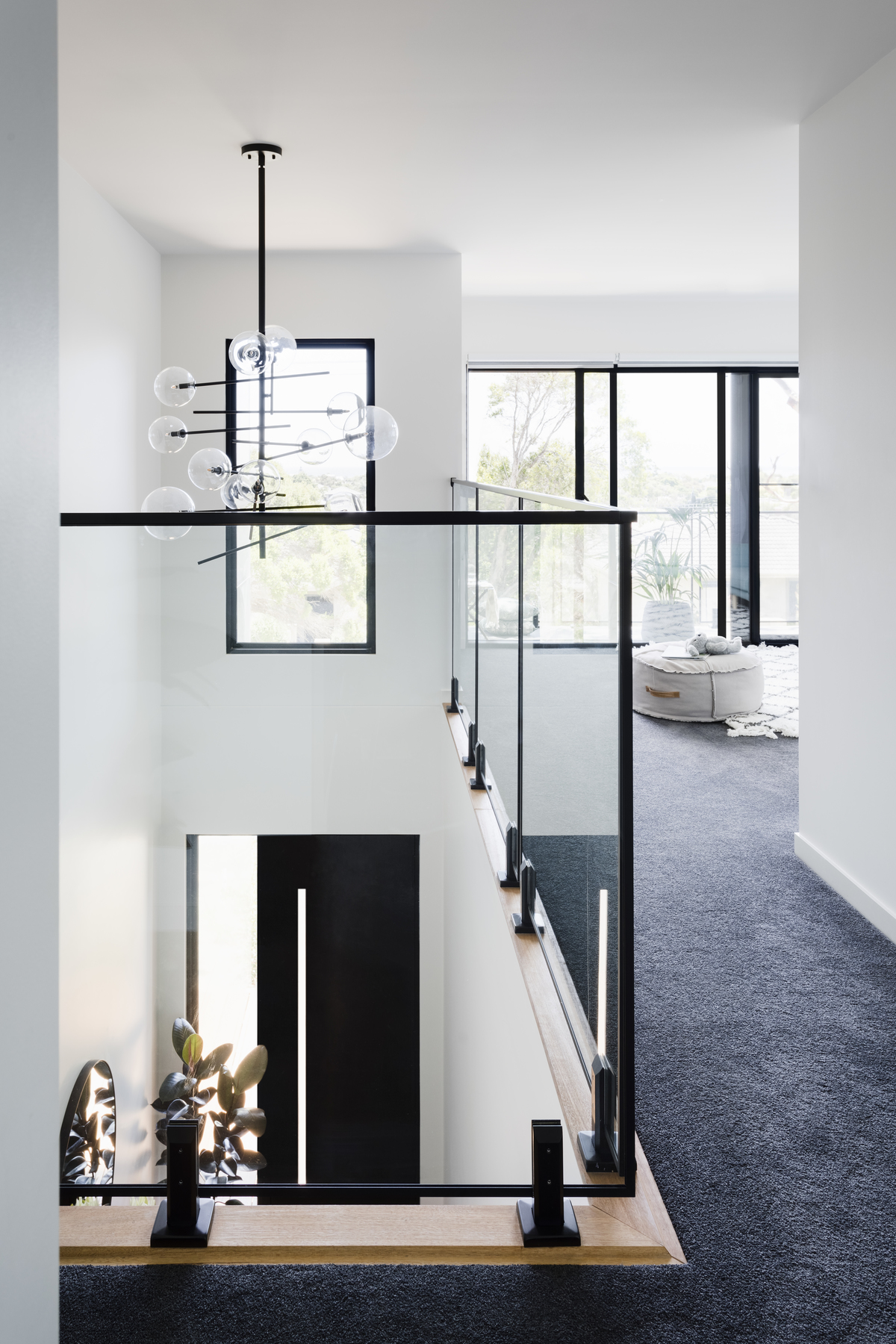 "Staggering the floor levels between the dwellings, as well as a centrally stepped ground floor, allows each dwelling to correspond with the existing slope of the site, negating any bulk or height impacts on neighbouring properties," says Hart. "Setting the first floors forward in the site permits raised saw tooth ceilings and highlight windows in the living areas."
Photography by Amorfo Photography