Melbourne-based Davidov Architects' new studio fit-out is the first purpose-designed space for the young practice.
The team wanted to design a series of spaces that convey the architectural devices and general approach to space that is evolving in its built work.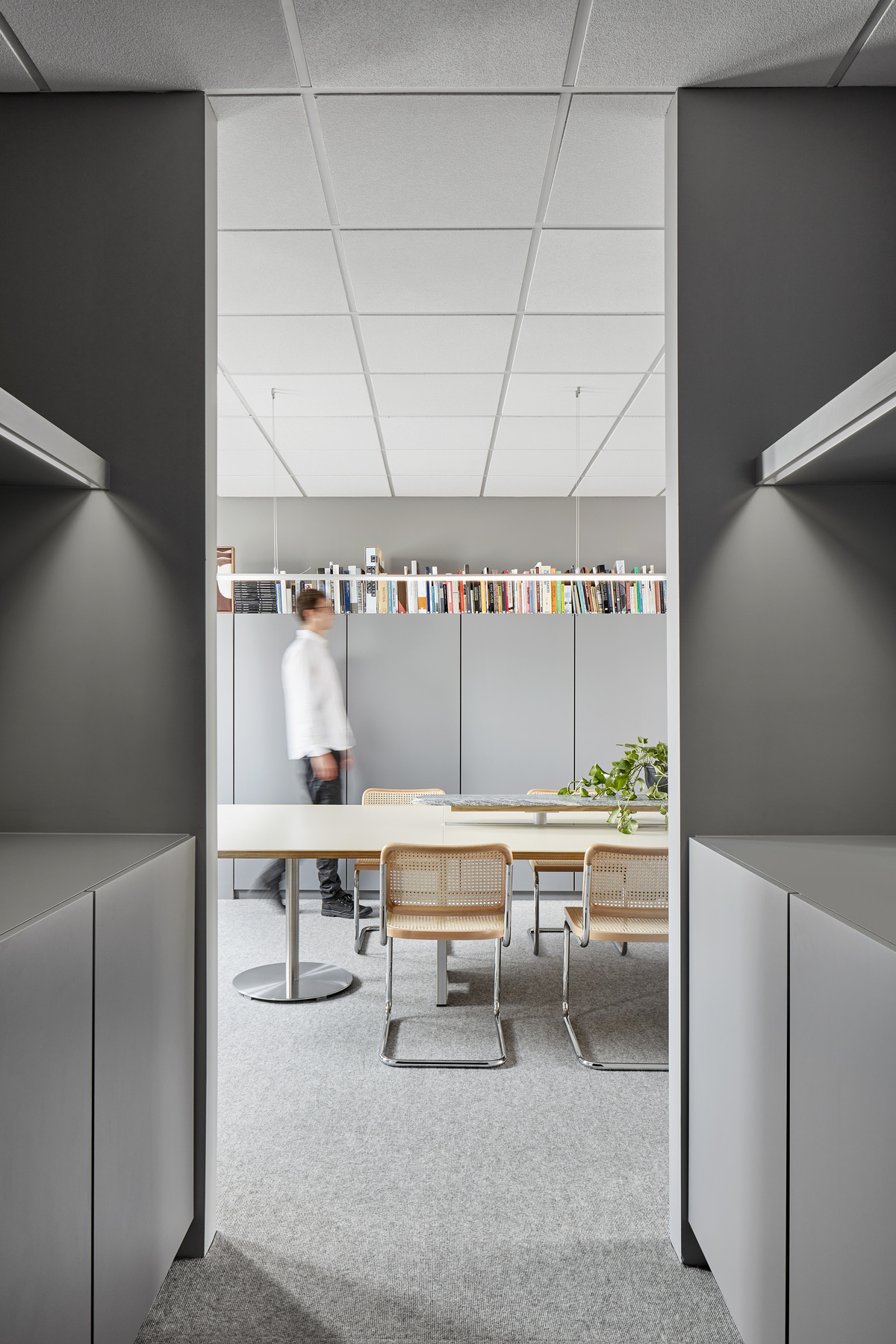 The interior is divided into two core spaces: a meeting room and a workroom, with a third minor space for services and back of house.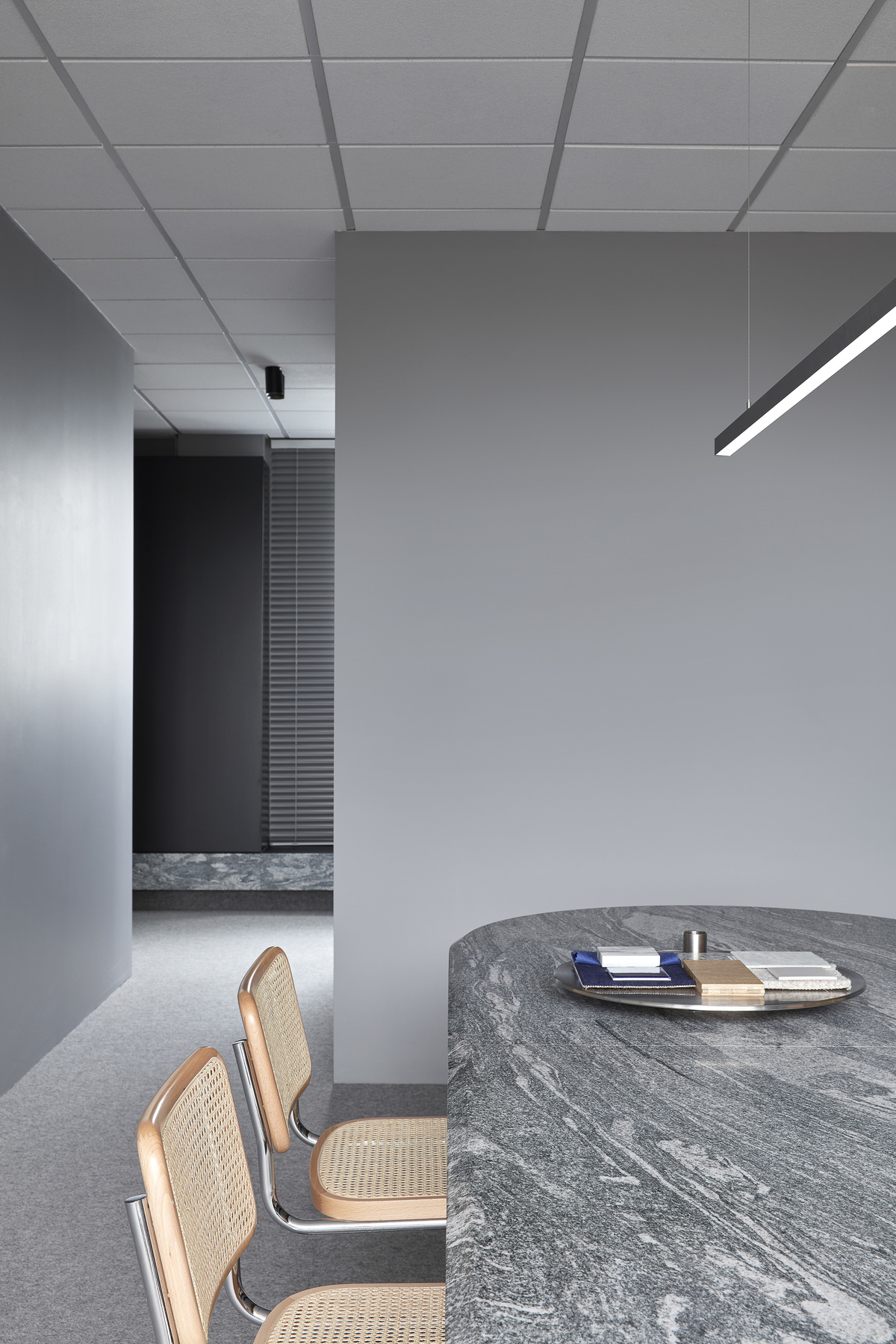 "As we are a young firm in a slow growth mode it was important to create an environment that allowed for growth whilst maintaining a close-knit studio environment," explains founder Robert Davidov.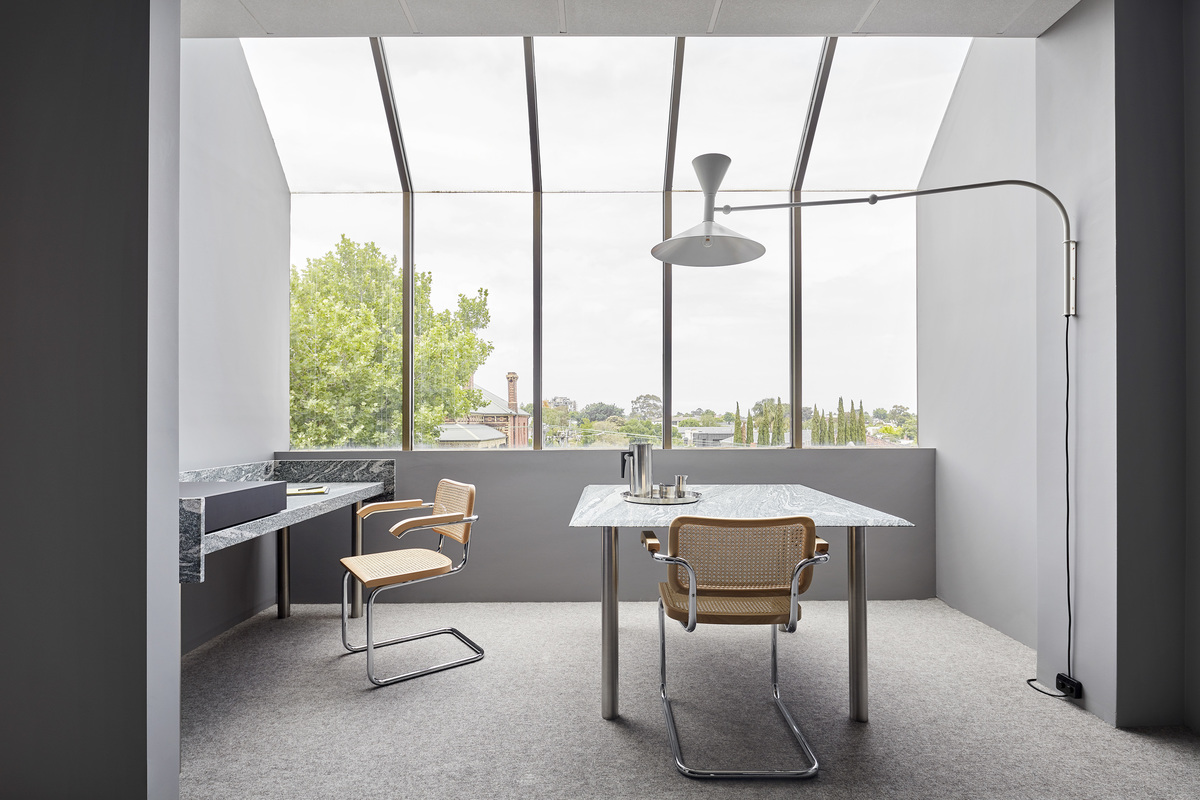 "As such, the common table model was adopted which allows for natural growth along the spine. The length of the table is also divided into two zones, work and talk, allowing for other areas to have informal or in-house conversations".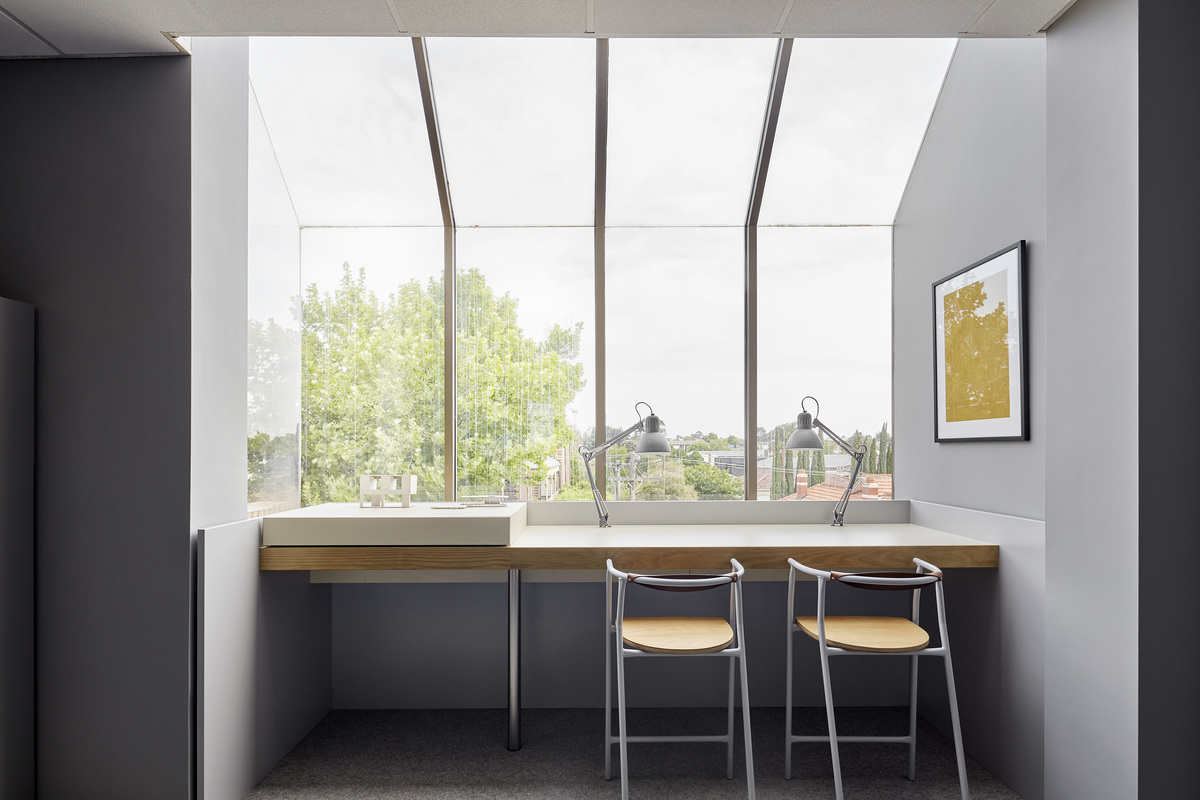 The meeting room allows for meetings of different scales and intents to be conducted in different ways, either more formally or casually depending on the appropriate dynamic and type of discussion or work to take place.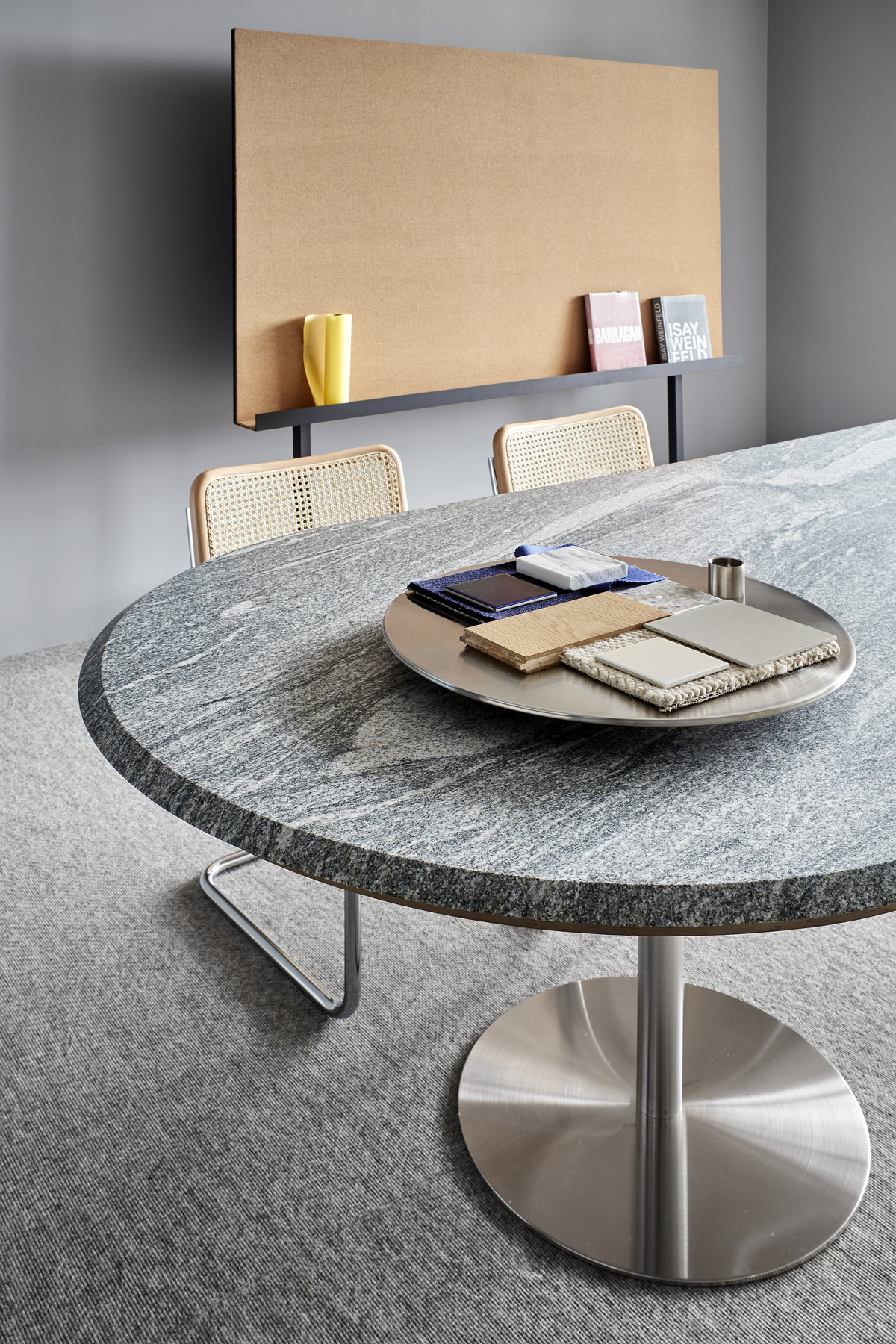 The interior for the studio space creates an interior that is free-flowing and unexpected. The circulation between the two main spaces adds interest and scale and "begins to explain approaches to things such as compression and expansion, refuge and prospect", explains Davidov.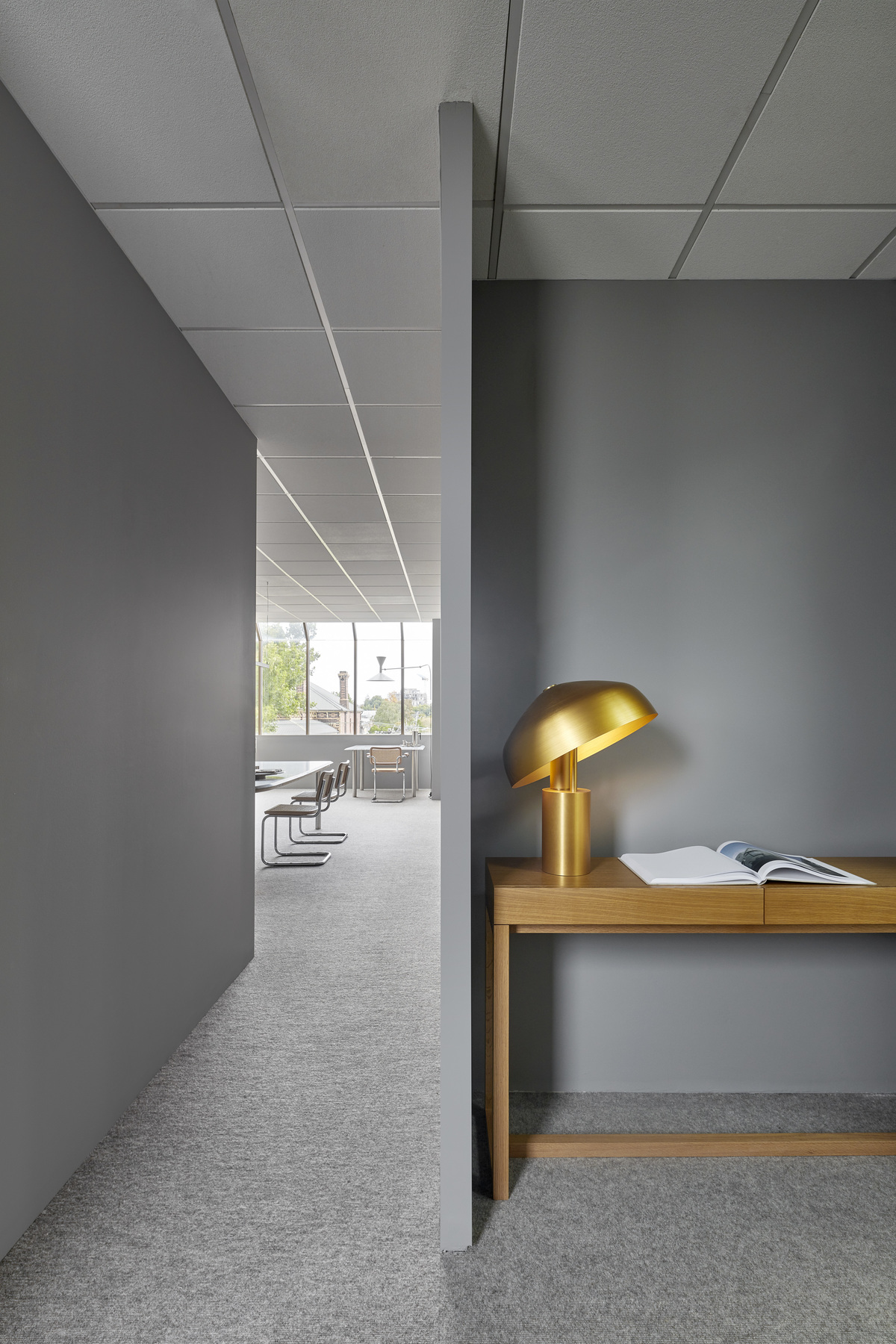 The studio has a residential approach in its design, complemented by the use of natural stone, hardwood and indoor plants. Familiar domestic furniture, art and sculpture have also been brought into the studio to reinforce this setting.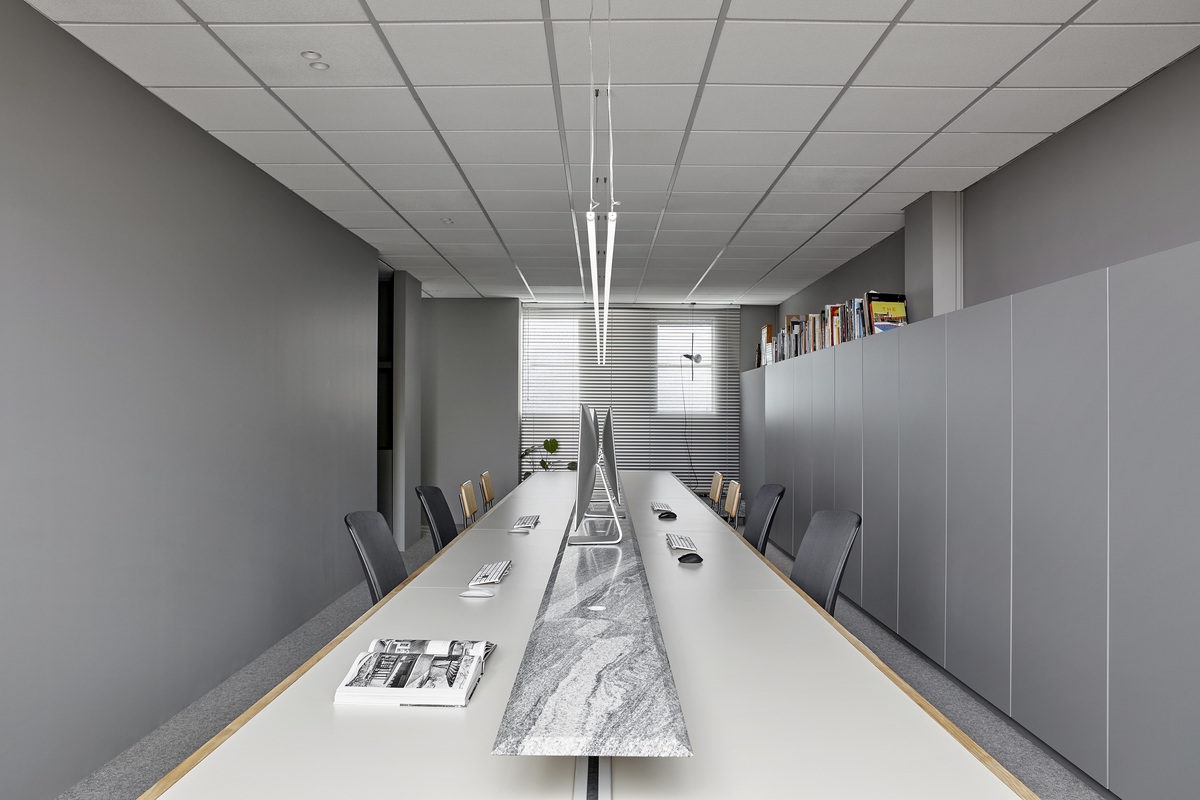 Photography by Jack Lovel