Coffs Harbour City Council is calling on the local community to give feedback on three separate designs for its new Cultural and Civic Space, which have been devised by Designinc and Lacoste + Stevenson, FJMT and Dominic Finlay Jones Architects.
The new complex will be built on the site of 23-31 Gordon Street and will include a new central library and regional gallery, a multi-purpose civic and meeting space, a café and co-working space and a council customer service area and office space.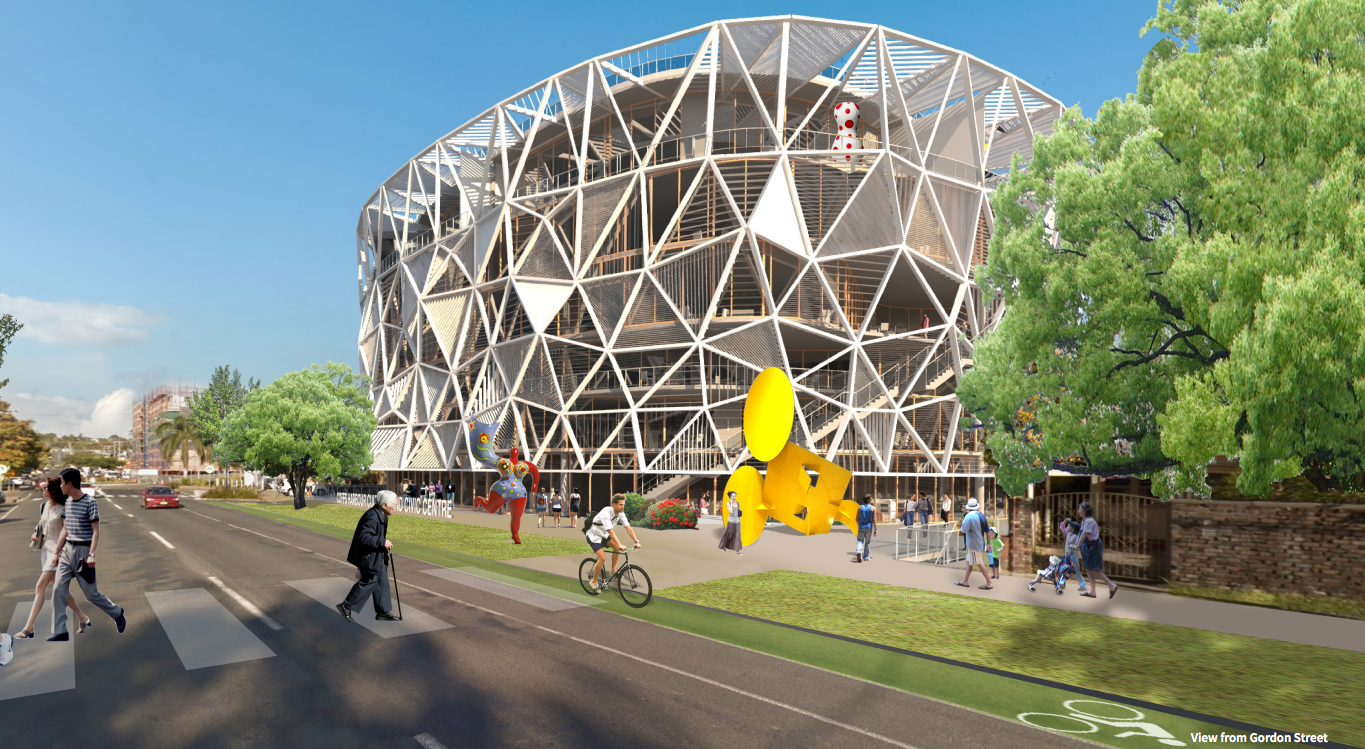 The proposed design by DesignInc and Lacoste + Stevenson comprises a building in the round, with "no front and no back". The geometry of the shell is inspired by Gumbaynggirr and more broadly Aboriginal art, while a white 'lace' wraps around the perimeter of the building.
Crowning the building is a roof garden suitable for public or private functions with lift access and it also includes an Amphitheatre.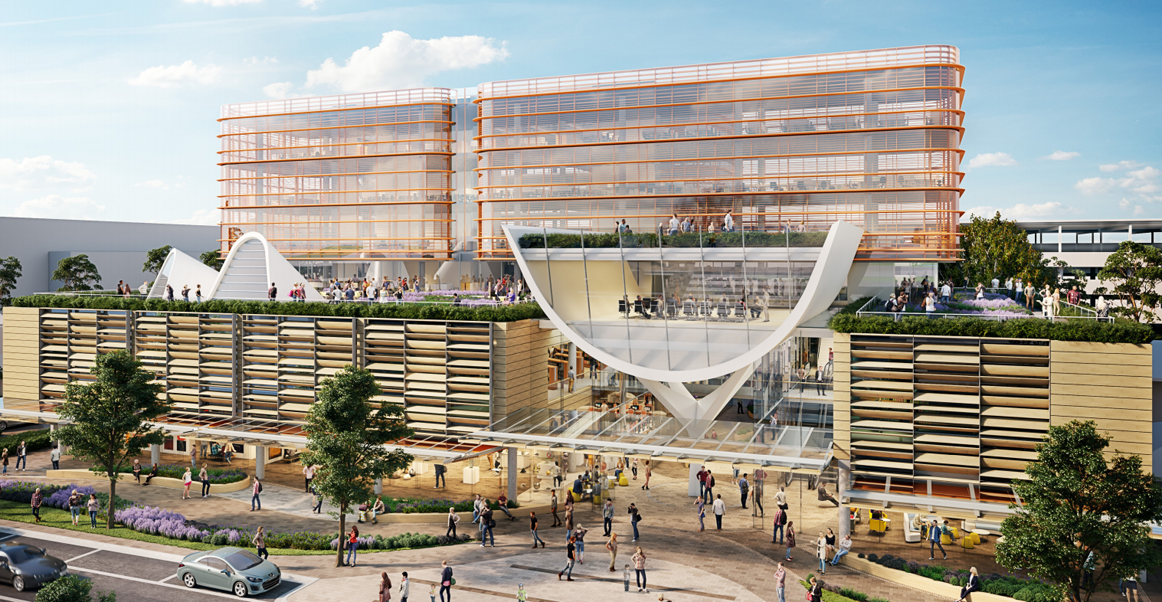 FJMT's proposed design plays on the natural beauty and materials of Coffs Harbour: the sandstone and marine colours of the coast and the lush greenery of the hinterland. The design is modular, with rectangle and square shapes and is underpinned by a forecourt and garden at the ground level.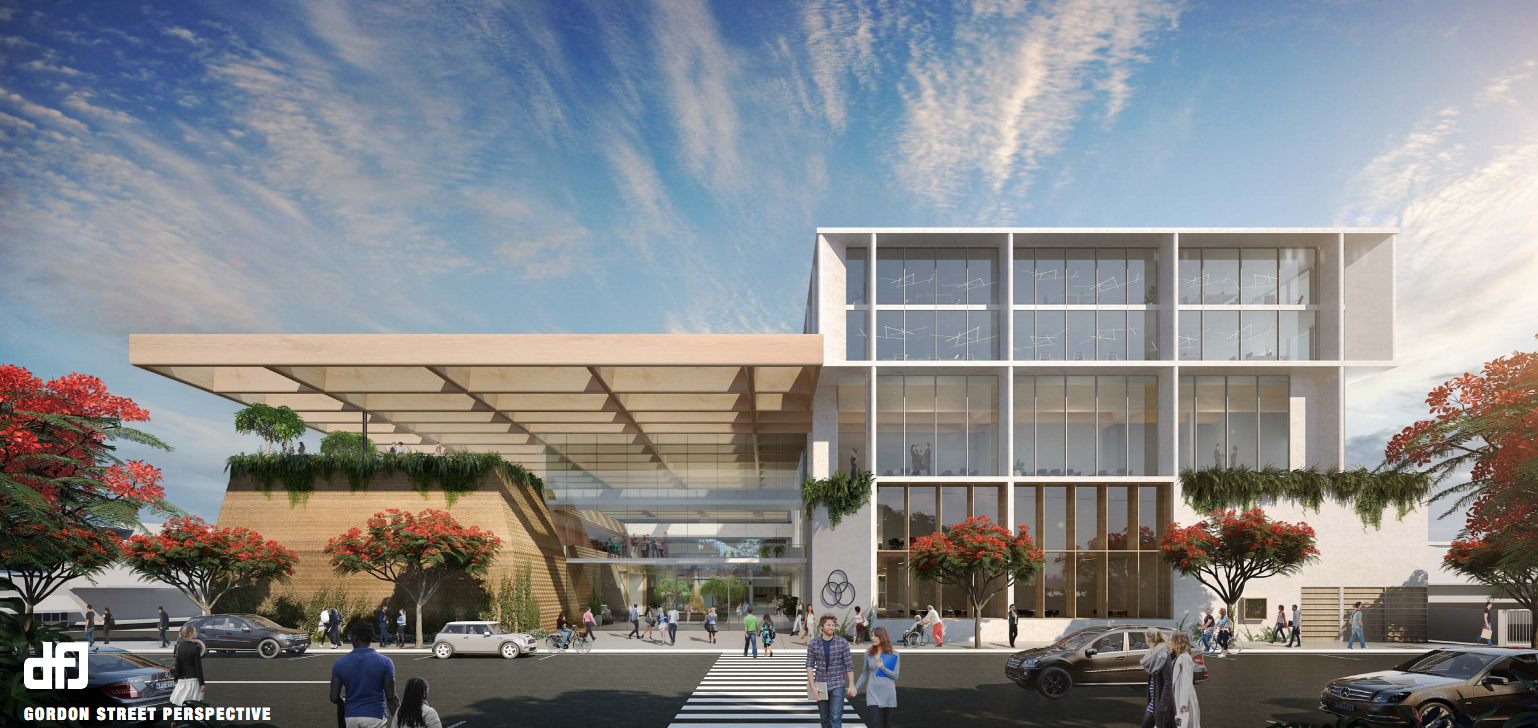 Finally Dominic Finlay Jones Architects' design frames Coffs Harbour as a melting pot of people, cultures and environments.
The heart of the design is a public space or an internal street that gives access to all of the services within the building. On the roof, an open-air community event space with kitchen and bar facilities has views over the CBD.
"The primary focus for the new building is that it should be inclusive – so what better way to underline that goal than in getting the community's involvement in deciding how it looks and operates," says acting Mayor Councillor George Cecato.
"We want locals to tell us what they like the most and like the least about three very different concept designs – or put forward their own ideas. We can then distil those choices into a brief for a new, detailed design. That detailed design will then be put out for further community input."
The community has until Sunday 25 March to provide feedback on the concepts.