Located in Melbourne, the brief for Cirqua Apartments called for a timeless and robust building that would appeal to owner-occupiers, rather than investors.
Architect's statement
Cirqua creates a new living environment for East Ivanhoe, providing a strong sense of address for tenants whilst maintaining a street rhythm and scale that stitches the project into its context. The dwellings were conceived as 'homes' rather than 'product', resulting in larger apartments, diversity of type, large balconies and generous landscaping. Cirqua has 42 apartments, 38 of which are unique.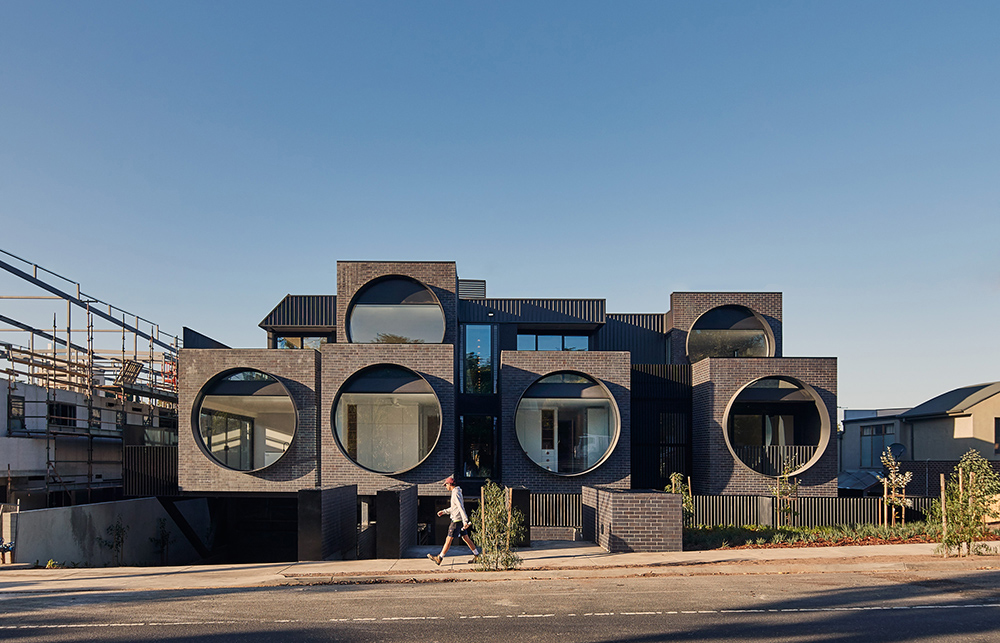 Generous glazing within each apartment maximises connections to the surrounding garden, with significant landscaping integrated into the design, capturing the 'Garden City' essence of Ivanhoe. Through careful analysis of the existing context, the building design draws on the materiality and expression of local, historical housing types and reinterprets them in a contemporary manner.
The building facades are highly articulated to reduce the overall building's mass and present a smaller scale development to the street. Furthermore, the articulated building envelope gives expression to each individual unit within the whole.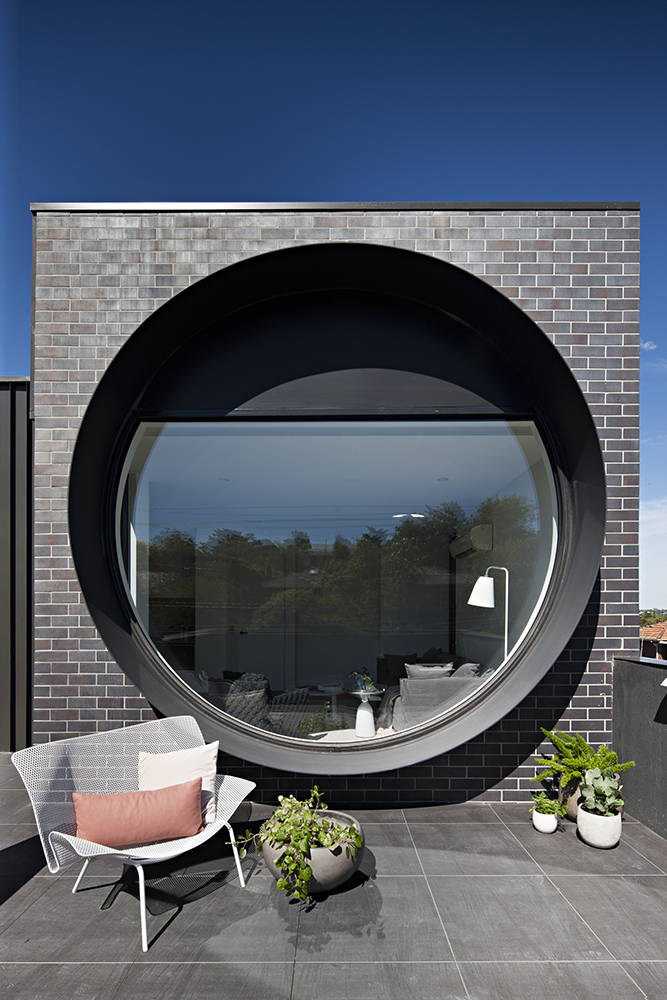 The apartment interiors maintain a neutral, classic palette, allowing each resident to occupy their home and tailor it to their own individual style.
Significant adjustments and customisation of apartment layouts were carried out throughout the project's evolution in response to requests from individual owners. Each apartment relates to the building identity as a whole with a circular motif carried through in the smaller details of each dwelling.
Bathrooms feature white penny round tiles and circular mirrors, along with accent round timber handles to cupboard doors. This play on the circular motif across a range of scales is also captured throughout common corridors with custom 'wok' lights lining the corridor ceilings and custom decals to common area glazing.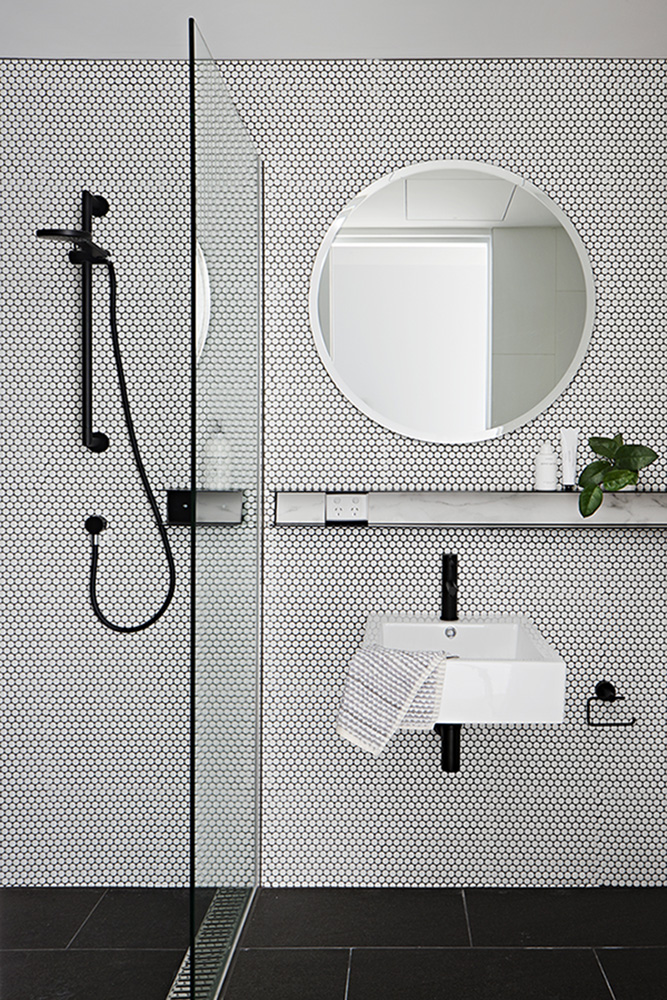 Cirqua is also designed to carefully consider accessibility and passive environmental performance with all apartments' bedrooms and living areas having direct access to natural light and ventilation.
The concrete construction of the building provides significant thermal mass to each apartment, providing temperature stabilisation and thereby minimising heating and cooling requirements. 4-star heating and cooling systems are provided to each dwelling with condensers located on the roof, away from residents' private open space.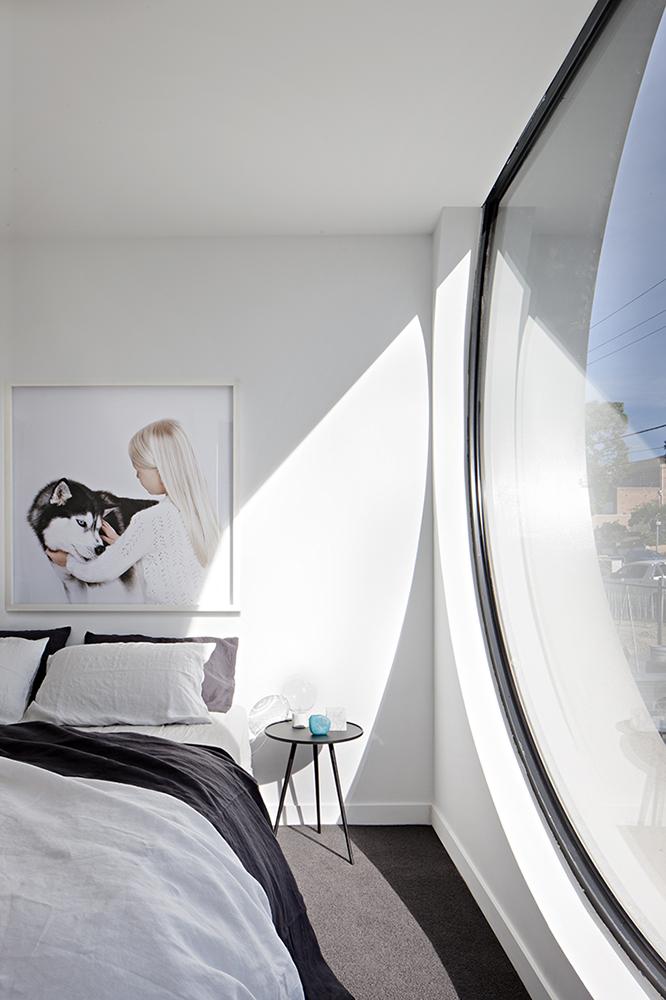 The apartments achieved a 6.5-star average energy rating and incorporate minimum 4-star fitting and fixtures. 30kL rainwater tanks are utilised for toilet flushing in apartments and irrigation to common garden areas. A centralised gas-boosted solar hot water system provides hot water to all dwellings.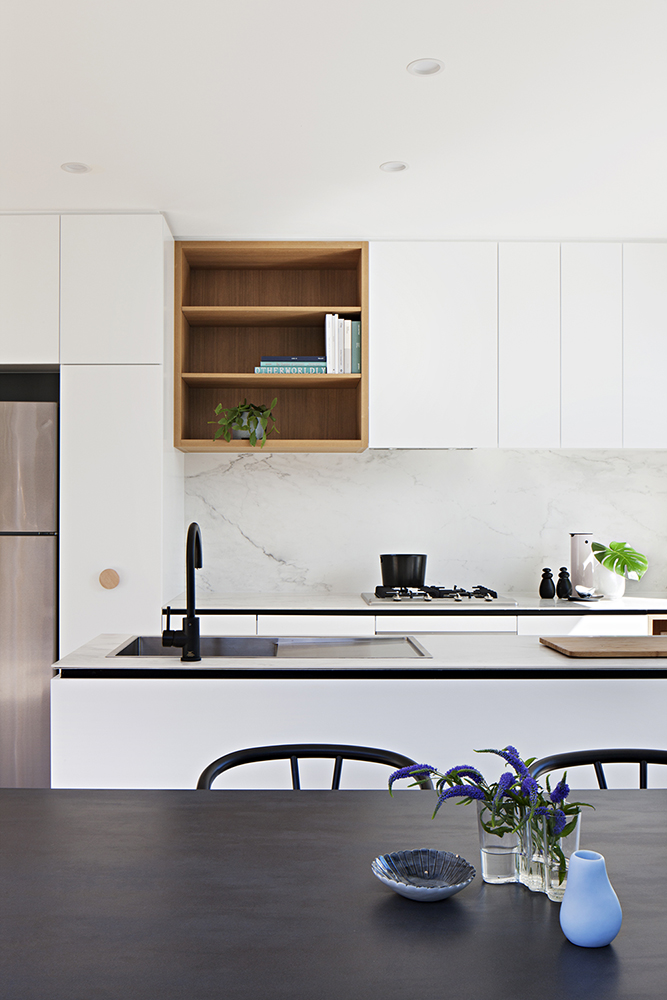 LED lighting has been used throughout the development along with motion detection for ventilation to minimise energy use. Acoustic insulation to walls reduces noise intrusion and low-VOC paints and low-formaldehyde timber composite product were specified throughout internally.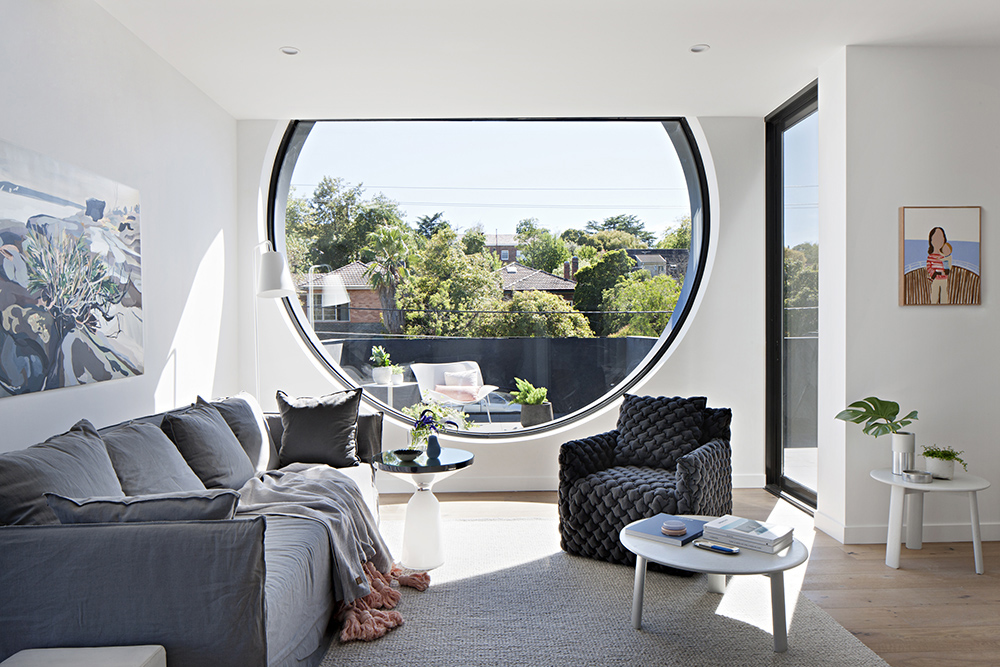 Photography by Peter Bennetts