With limited space to renovate this heritage house in Melbourne, Chiverton Architects cleverly twisted the upper floor 90 degrees over the lower floor to accommodate the client's needs.
The brief was to revamp the existing home and to add a two storey renovation to the rear of the building that opened up the back of the house to the rear yard. The extension had to include a new living/ dining/ kitchen space and a bedroom, walk-in-robe and bathroom upstairs.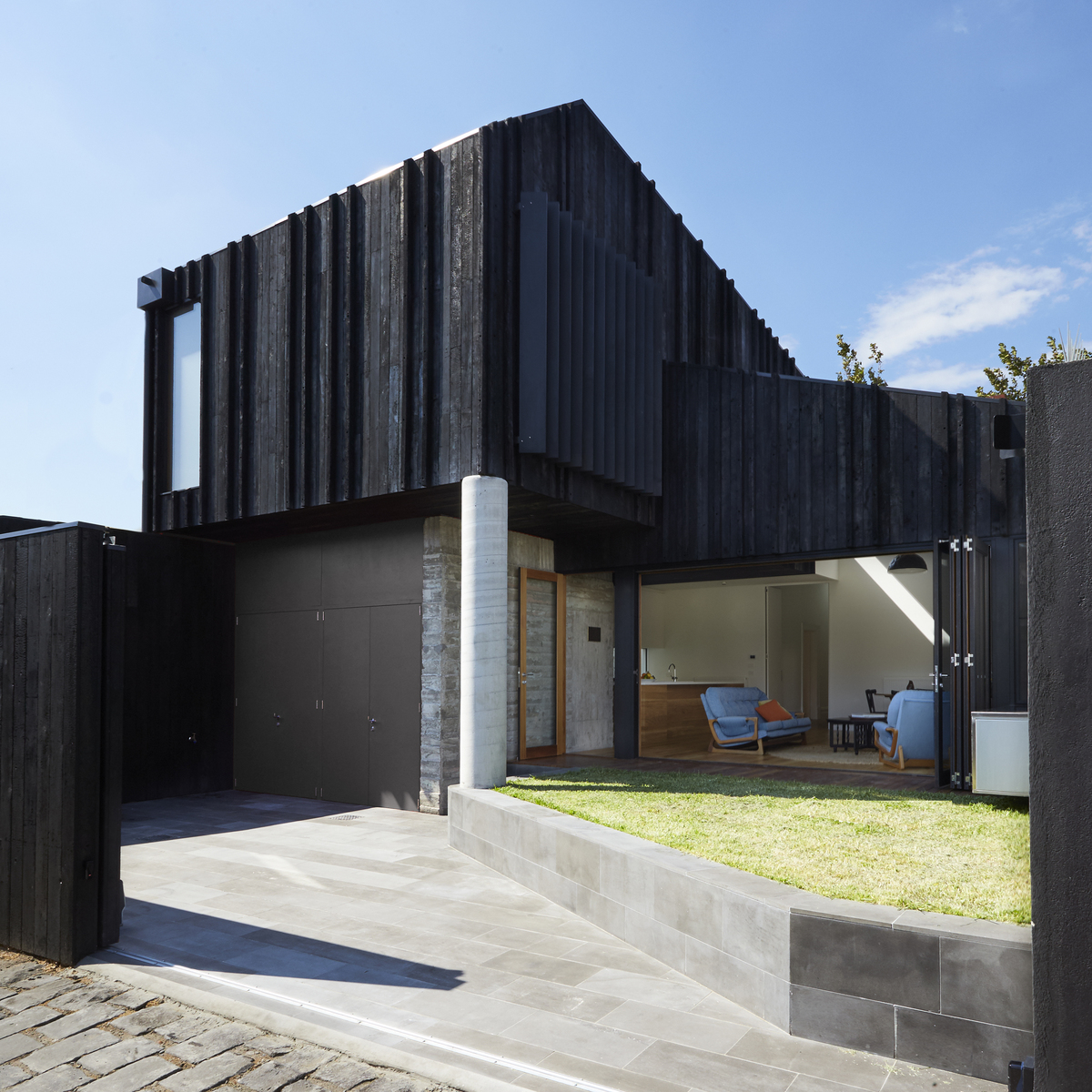 "Making it cool is a matter of opinion but we were hoping for a minimal, slightly brutalist, shed-like, Japanese/ Danish aesthetic that drew on the rear lane vibe," says Barnaby Chiverton of Chiverton Architects.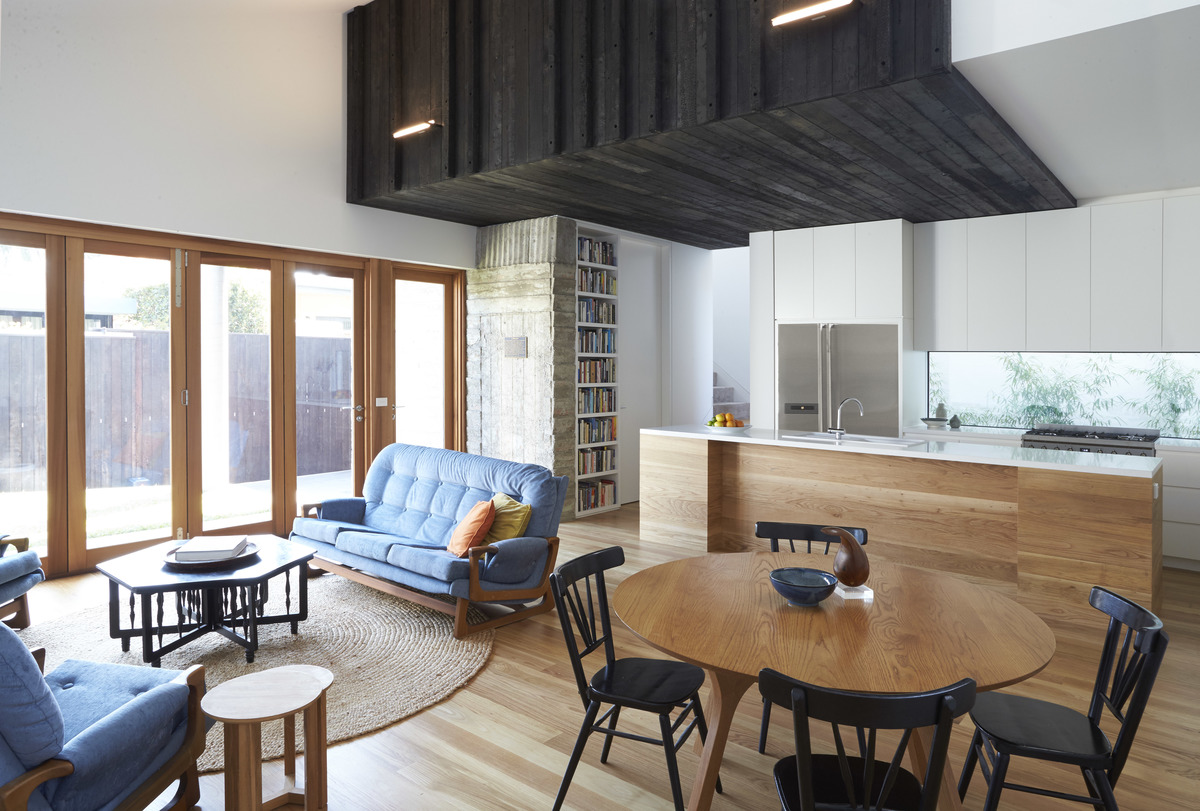 The client also wanted to draw on the history of the house, which was purchased by their parents in 1955.
"The building was owned by Kasimiersz and Lucia," adds Chiverton. "Kasimiersz outlived two of his children but his last child, my client, had a plaque made that said:
'This house was purchased by Kasimiersz and Lucia in 1955. They were two displaced persons who had escaped a war torn Europe. They worked hard, found a new life and started a family. As with all of us they had successes and failures, especially in a country that was not always welcoming to foreigners. But time passed, they were accepted and they saw their lives grow and the house became a home. Their greatest achievements were their profound love for their children and the unshakable faith that all hope for the future was vested in these same children. If you are fortunate enough to live in this house I would ask that you think of those who have come before you and reflect on the love and hope that filled its rooms'".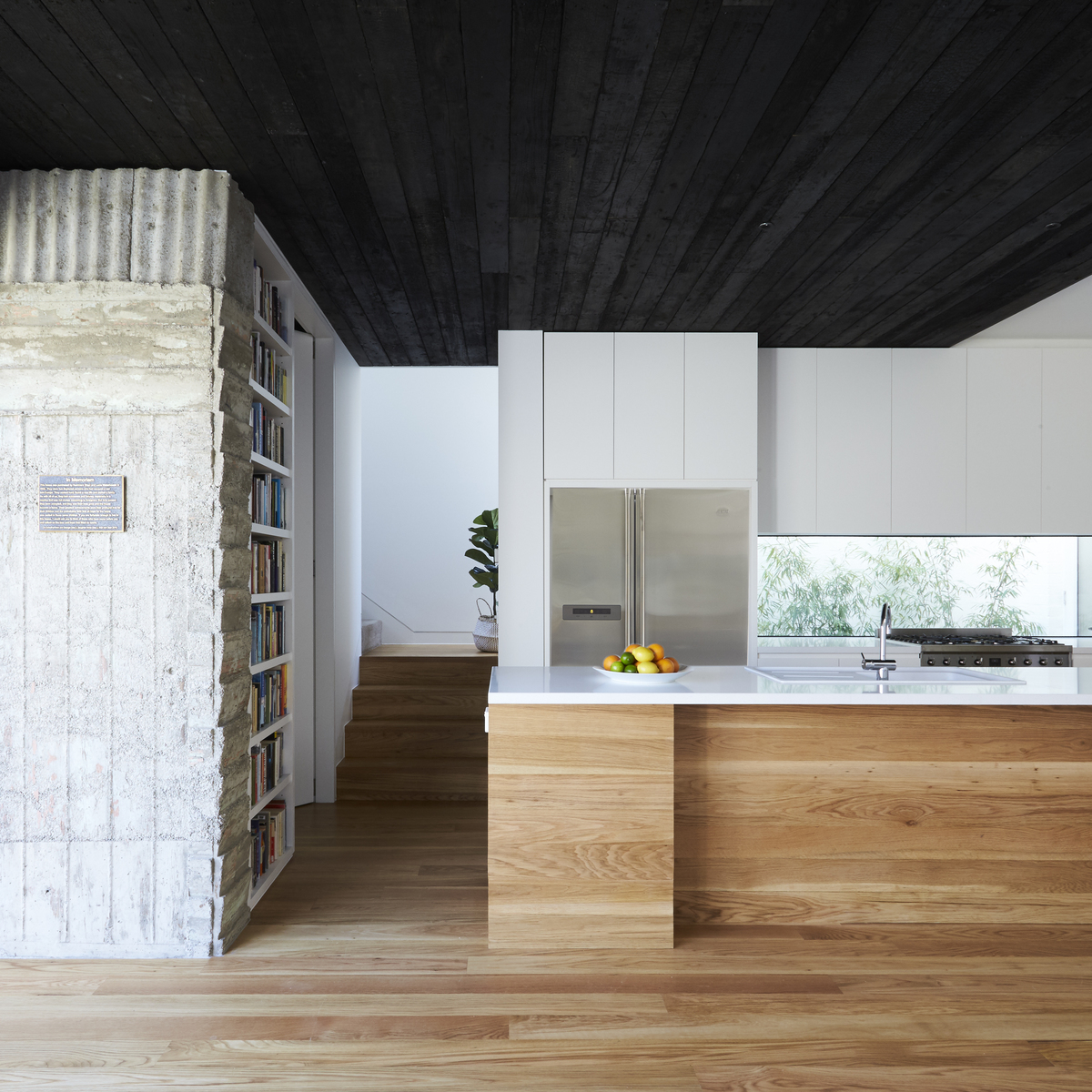 As part of the construction Chiverton reused the old shed as shuttering for an internal concrete wall as a reminder of the history of the house, and placed the plaque on that wall.
Photography by Garth Oriander