The simple answers to these questions are, yes, the industry is still largely male dominated, and the reasons are multiple and historical. I do, however, believe that, encouragingly, we are in a moment of great change. Through the remarkable work that groups like Parlour and the AIA have done in recent years, we understand that the barriers to equity are multiple and sometimes complex. By exposing them, we can begin to understand them better and ultimately strive towards more equitable outcomes. My experience working in small to medium size practice is that the ground is shifting. The size and ingrained practices of larger firms mean that making change tends to be slower and less responsive.
I believe one of the biggest barriers to equity in the profession is to overcome issues around flexibility and working hours. Our studio has a number of parents (both male and female) that frequently require time off to pick up kids from childcare and school or work at home when they're sick. By allowing people (both male and female) the flexibility to determine their own working hours, we find that the generosity is paid back in multiple ways. There is also the insidious curse of long working hours. This is
a choice for the owners of a business and one that can be managed. While occasionally, people may be required to work back, the business model of the firm should never be predicated on this. Long working hours are not only a barrier to equity in the workplace, but the practice also has a detrimental impact on all staff and their families, lives etc. Equity for all in the workplace has been shown through countless studies to greatly benefit all facets of our lives. Equity in the workplace is not 'a problem for women'. It is an issue that men also need to address and impacts all areas of our society. Don't leave it to others to resolve.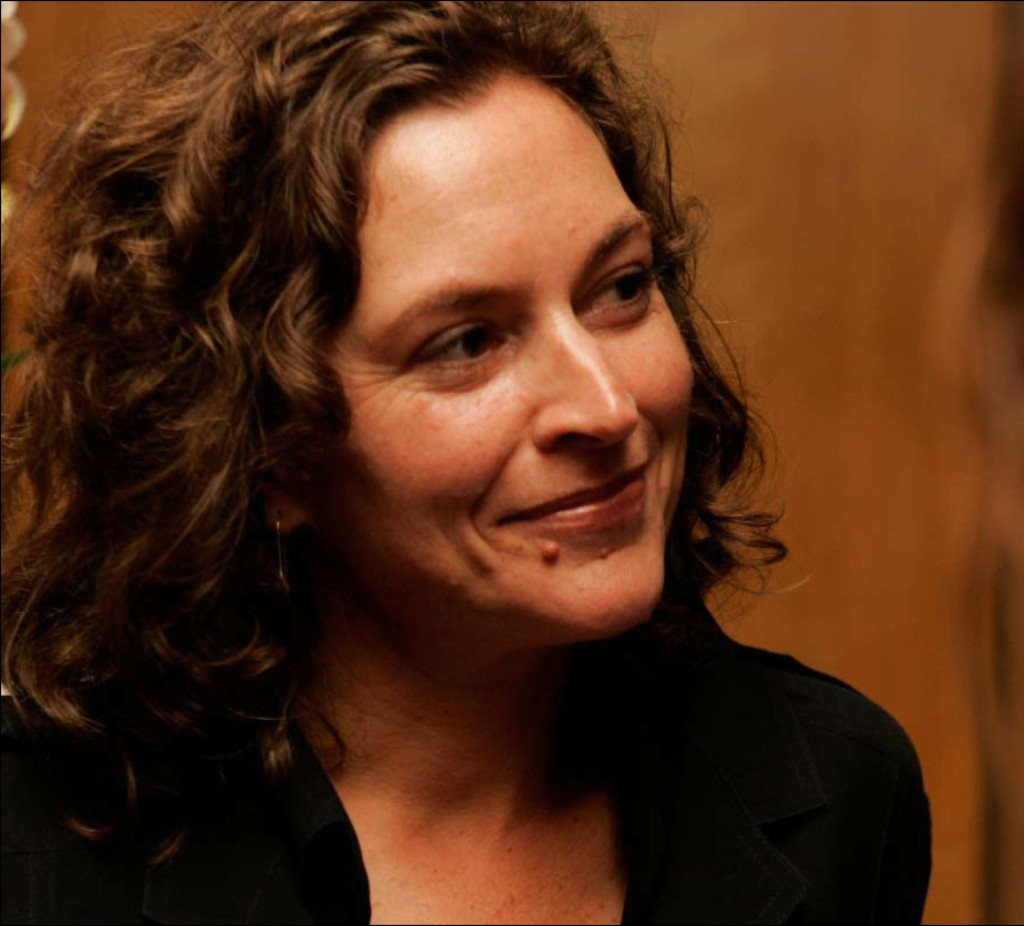 Kerstin Thompson, principal, Kerstin Thompson Architects
Rather than answer this question I'd prefer to pose a related, but slightly different one: enduring myths around gender roles in architecture are restrictive to both male and female practitioners alike. What's the best way to disband them?
Girls do interiors, boys do technical – so it goes. Actually girls also do towers and boys select curtains. But gender-related assumptions still endure – that women will be good at kitchens but not know about a fire station, men question but don't listen, women are sensitive but not authoritative.
I'm reminded of Despina Stratigakos' new book, Where are the Women Architects?, which opens with the striking image of trailblazing American architect Fay Kellogg (see page 12) who in 1911 staged an interview with a journalist while suspended on
a swinging beam, nine storeys up. Why? To demonstrate to peers and the public alike that women are capable of more than "building closets".
Yet gender stereotypes in architecture open up a far broader raft of issues than who designs what. They lay bare a potent mix of structural problems – sexism within the ranks of management, the pay gap between genders, the implied 'character' of the profession as masculine and a lack of female role models and mentors. While I certainly feel more female mentors are now emerging and greater flexibility in workplaces is enabling both men and women to balance the demands of home, family and work life, real change will only happen when it's accepted this is not a problem for 'women in architecture', but a problem for architecture itself.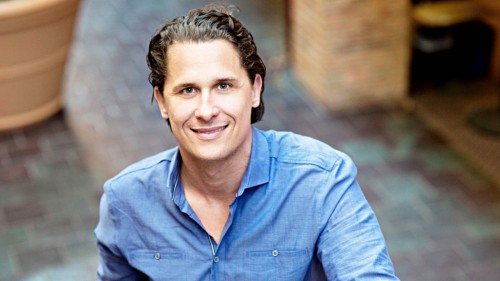 Simon Trude, managing director, Gensler Sydney
There was a time when architecture was male-dominated, but that is no longer the case. There are not only more women entering the profession, in many cases they are leading very successful firms, and there's no question that's a positive thing. It just shows that at the end of the day, talent is talent, and it can come from anywhere.
Gensler is deeply committed to encouraging a diversity of ideas and perspectives, and we have an unwavering 'constellation of stars' approach rather than a 'single star' mindset. That means that no one person, male or female, dominates.
Diane Hoskins is the firm's co-CEO and a huge advocate for creating professional development opportunities across the firm at all levels.
I believe this has greatly contributed to our very diverse and balanced workforce and leadership team. Within our Asia Pacific region, alone, we have a strong representation of female leaders, with Xiaomei Lee as principal and managing director in Shanghai, Nachiko Yamamoto as principal and managing director in Tokyo, and Smita Gupta as principal and managing director in Bangalore. And if it is any indication that women are doing some amazing things in architecture today, Xiaomei was project director for the recently completed 632-metre high Shanghai Tower, China's tallest building.
The point is, this isn't a response to any particular mandate, it's simply a reflection of the fact that as an industry and within our own firm, there are some incredibly talented and capable design professionals who happen to be women.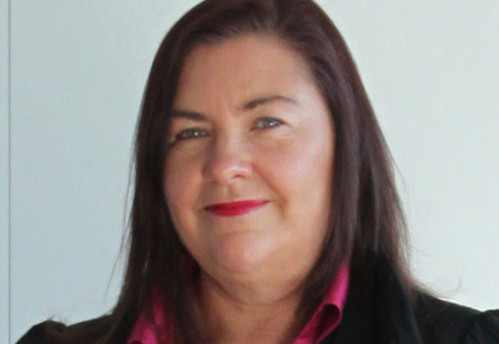 Debbie Ryan, founding owner, McBride Charles Ryan
Architecture has long been a male dominated industry because historically men have been in control of money. Construction requires large amounts of money and 'he who holds the purse strings holds the power'. Because large sums of money are involved, the industry has become very confrontational. Dealing with confrontation has typically been seen as a male domain. Historically men had greater access to education that led to lucrative careers and this has changed, thankfully. Generations of experience in business and business affairs, which involves establishing strong networks with peers, has supported male domination.
My perception is that men generally support each other and feel more comfortable with each other. They are more likely to pass on referrals and helpful knowledge to each other, rather than a female. I have often speculated on the reasons for this, and maybe it is a feeling of trust: they trust that if they help another male that favour will be returned – that men will stay in the industry long enough to return favours. I think it also has something to do with familiarity; men are more comfortable with other males because their perception is that their thinking will be more similar. I still come across the 'golfing network' of males, which really frustrates me – key information about future job opportunities is discussed in these or similar forums, which has little or no female presence. I think that age-old tradition of supporting male egos also plays a part. Very few women have been allowed to develop healthy egos – I think this is changing. It is hard to know whether most men secretly think they are superior or whether I am just thinking I am inferior. Initiatives like Parlour are adding a support network for women in the industry and it is already having an effect. A focus on bettering the situation of women is very important for change to occur. The more women that make it to the top of the profession, the better it will be for younger women. Grit and determination to stay in the industry despite the difficulties is essential for future equity.
I acknowledge that some exceptional males are also working on a more equitable future and I thank them for it – it is perhaps an even harder road to travel.
This article originally appeared in AR146 – available now through newsstands and digitally through Zinio.