Architectus has designed a new mixed-use development in Geelong as the city continues to evolve into a hub for culture and innovation.
The $150 million Geelong Quarter precinct will comprise Holiday Inn & Suites Geelong (a 180-room hotel), the Ryrie Residences (14 luxury apartments targeting owner-occupiers), a 1,000 square metre retail plaza and 7,400 square metres of commercial office space, all connected by a highly activated street level plane.
Located at 44 Ryrie Street, the Geelong Quarter will breathe new life into the south-western end of the street and an active hub for 1,500 residents, workers and visitors each day.
Matthew Smith, managing principal at Architectus, says Geelong Quarter embraces the future direction of Geelong while drawing inspiration from its history, with a modern take on industrial-influenced design.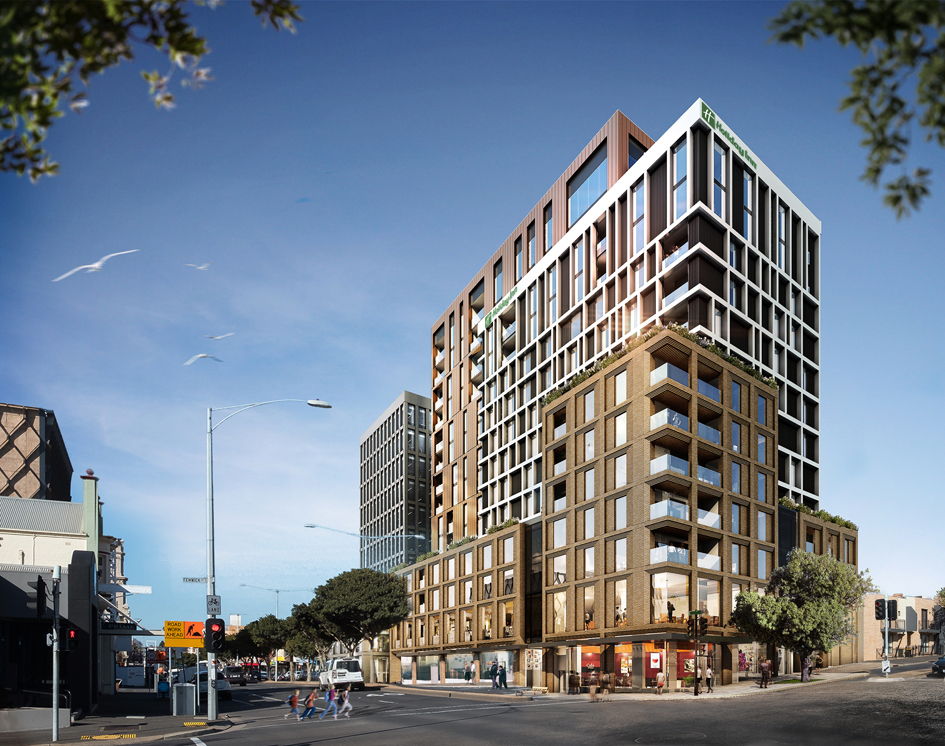 "The gateway corner location has been stitched into the fabric of the city, linking pedestrian connections through the site to the adjacent cultural precinct, and activating the surrounding neighbourhood. The design draws on the history and architectural vernacular of the area, including the iconic wool stores of Geelong. The restrained palette of materials consists of folded metals, rich textured concrete, recessive glazing, local hardwood, and hand-laid brick.
"Brick was selected for the podium and street wall for its robust materiality and strong compositional order, reflected in many significant buildings in the city."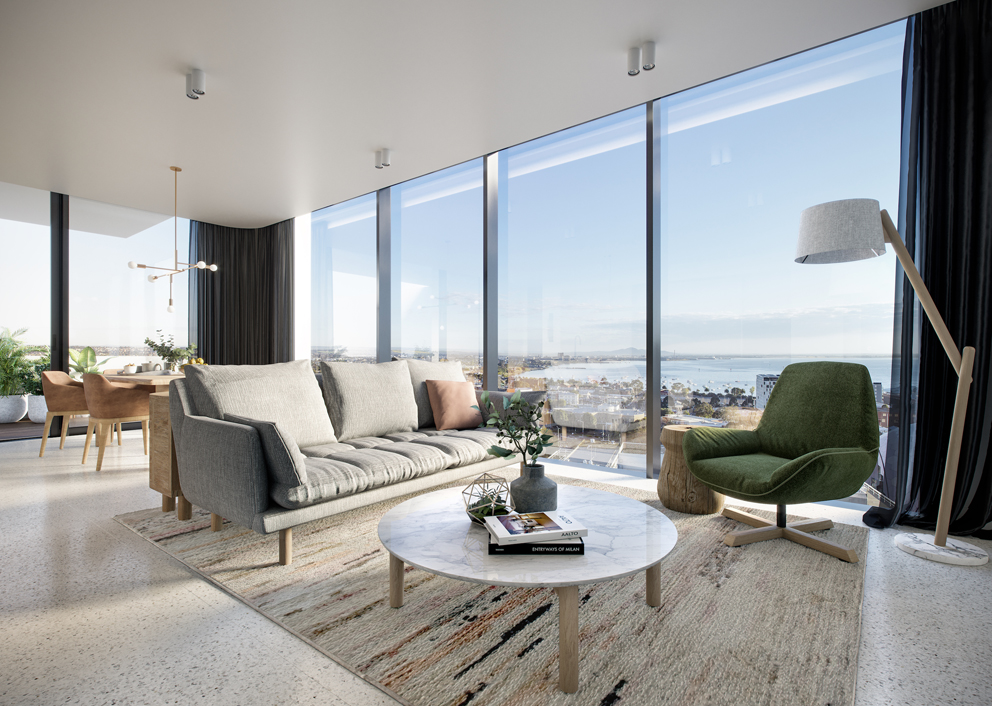 The orientation of the site forms an 80-metre northern frontage to Ryrie Street with a physical split, creating a public thoroughfare linking Ryrie Street to Cuzens Place. The tower elements vary in height across the precinct, with subtle articulation of each component's personality throughout the design.
Construction of Geelong Quarter is scheduled to commence in late 2018, with completion expected in mid-2020. Franzé Developments is the developer.