Workplaces as designed purely for function are long gone. This year, in their absence, the office has shown what it can offer that remote work never can: a space for community and collaboration.
Luring employees back to the workplace is the promise of the comradery that can only take place face-to-face. In response to this demand for the socialisation of the workstation, Zenith Design Studio has created the Kissen Conference family of tables.
The collection of fixed and folding tables offers a unique two-way folding top – the omnifold feature allows for activation from both sides quick usability. The table's lightweight frame also makes it easy to move and reconfigure as office needs change.
Adaptive to the agility of the modern office, the tables are available in a range of seated or standing heights, with rectangular, square or round worktops. These new seatings and settings compliment Zenith's existing range of workstation pods, team tables and collaboration tables.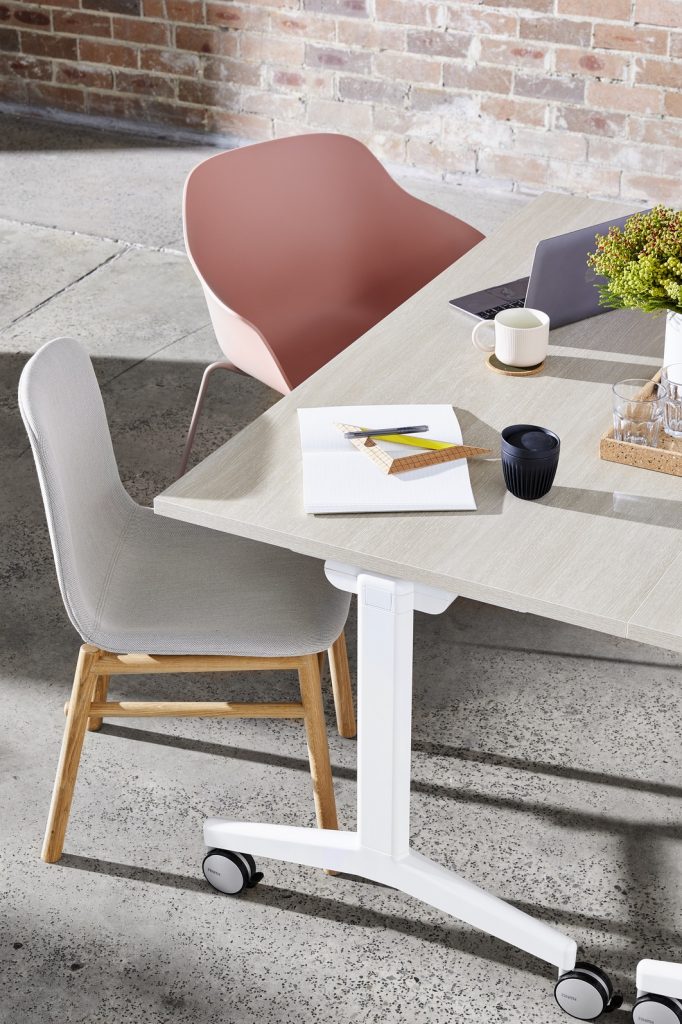 With the same distinct leg profile established in the original 2018 Kissen table, the Kissen Conference is available in two colourways from the Zenith Neutrals Offerings palette, Black Matt and White Satin with a polished cast foot also offered as an option.
Learn more about Zenith's Kissen range here.