Established in 1968 by the esteemed Overgaard family, Vola belongs to the generation of artistic icons from the Golden Age of Danish design, with a history spanning back decades.
The first Vola mixer was designed by Danish architect Arne Jacobsen for the National Bank of Denmark. Even in today's world of ever-changing trends, Vola remains an icon and a tribute to a culture that worships pure yet functional design above all else.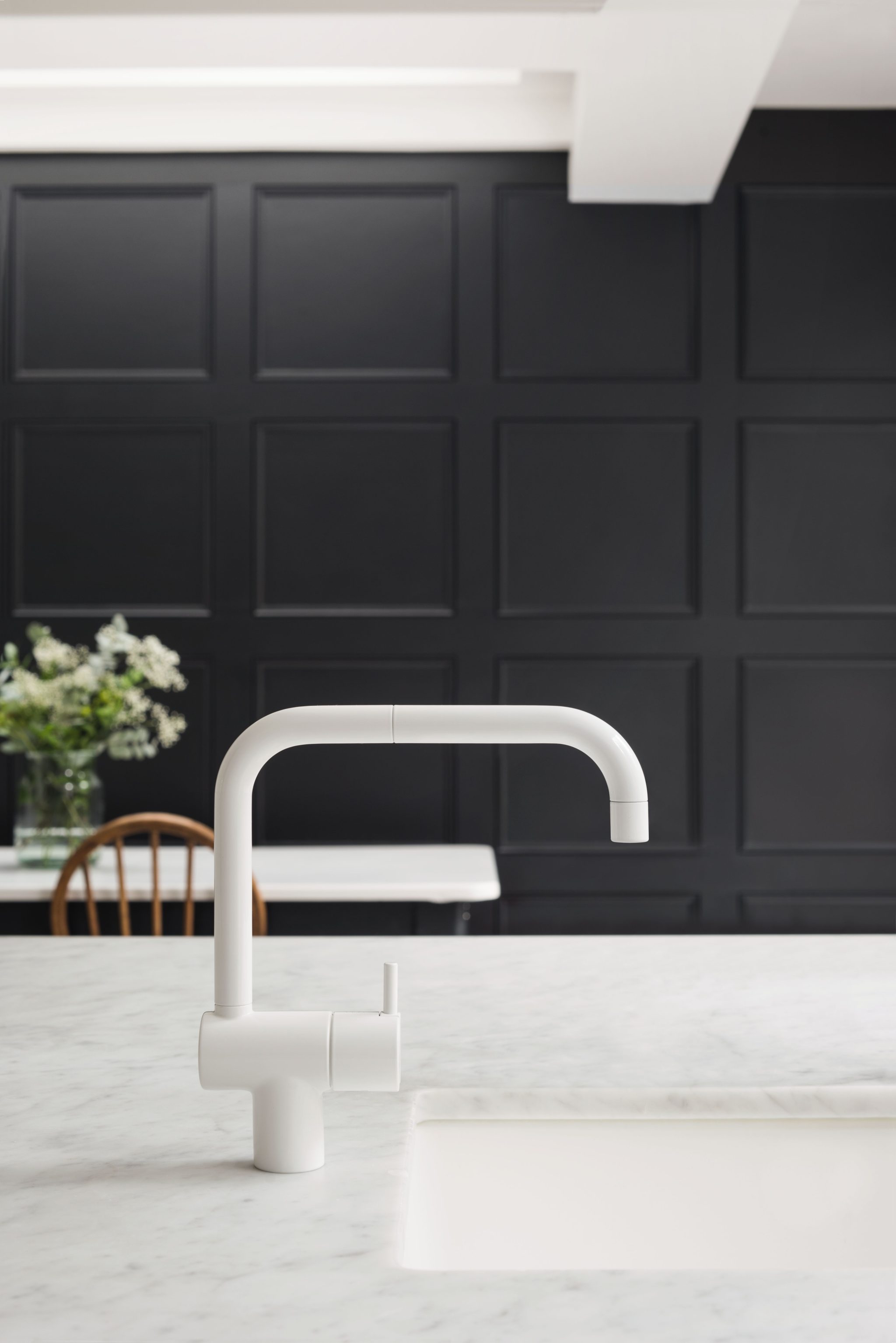 When first introduced to the market in 1968, the minimalist range of kitchen and bathroom fixtures was seen as a radical departure from existing, traditional ideas of aesthetics and design. Vola was quick to become a firm favourite amongst innovative architects and forward-thinking interior designers of that time.
One of the first Vola taps, KV1 one-handle mixer, was selected for the permanent collection at MoMA in New York in 1974. Arne Jacobsen considered designing a modular system which would include all the components necessary to cover all bathroom requirements.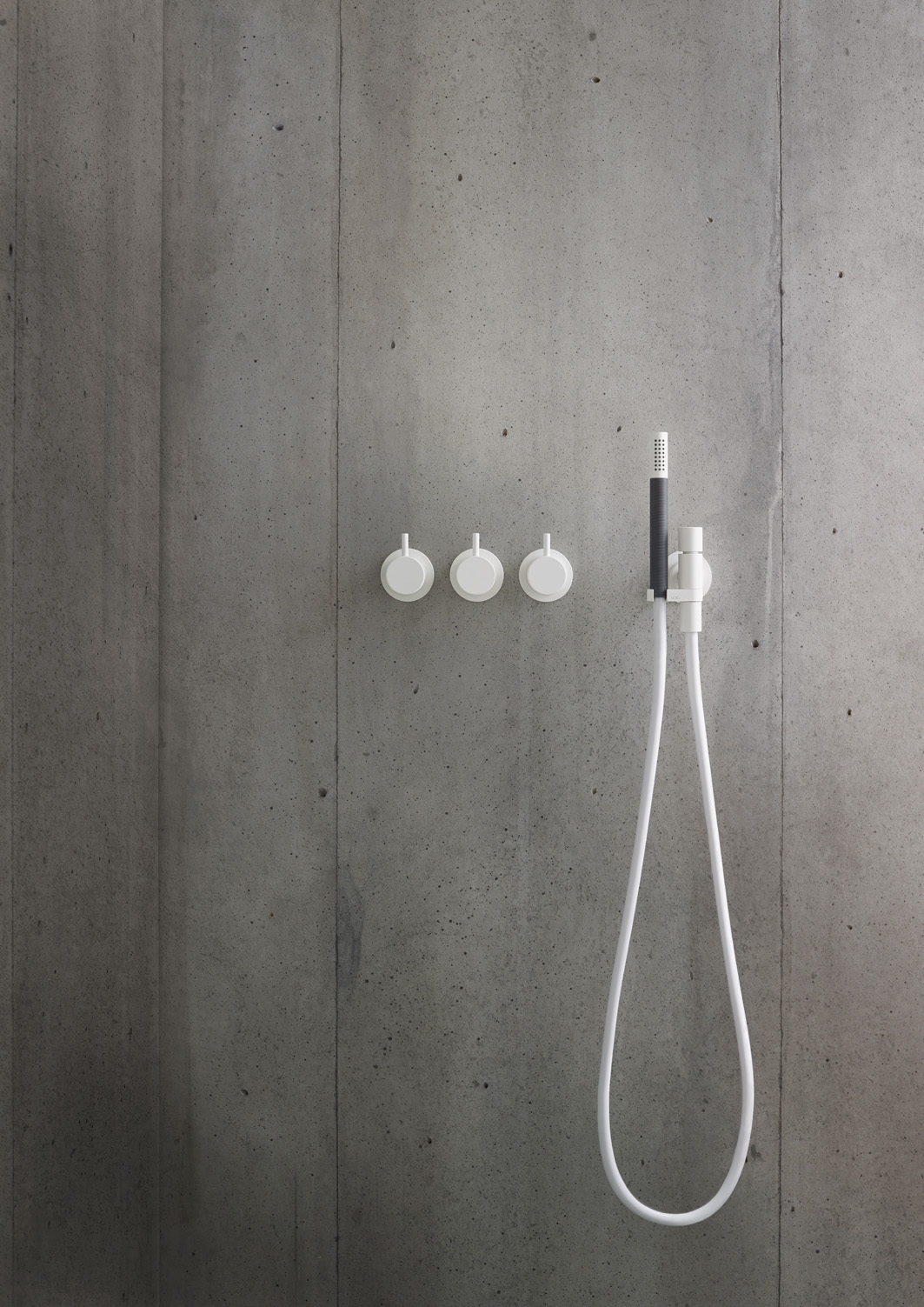 Over the years this system has been developed to enable the designer to create individual and unique combinations using handles, spouts, cover plates and accessories, thus greatly increasing the benefits of using Vola. Further assets include water-saving aerators and flow restrictors which have become just as important today as looks and usability. 
Vola taps are produced in Denmark according to the green certification, ISO 14001, with all production offcuts. The traditional Scandinavian craftsmanship and the most modern engineering technology ensure the highest standard of precision and quality finishing.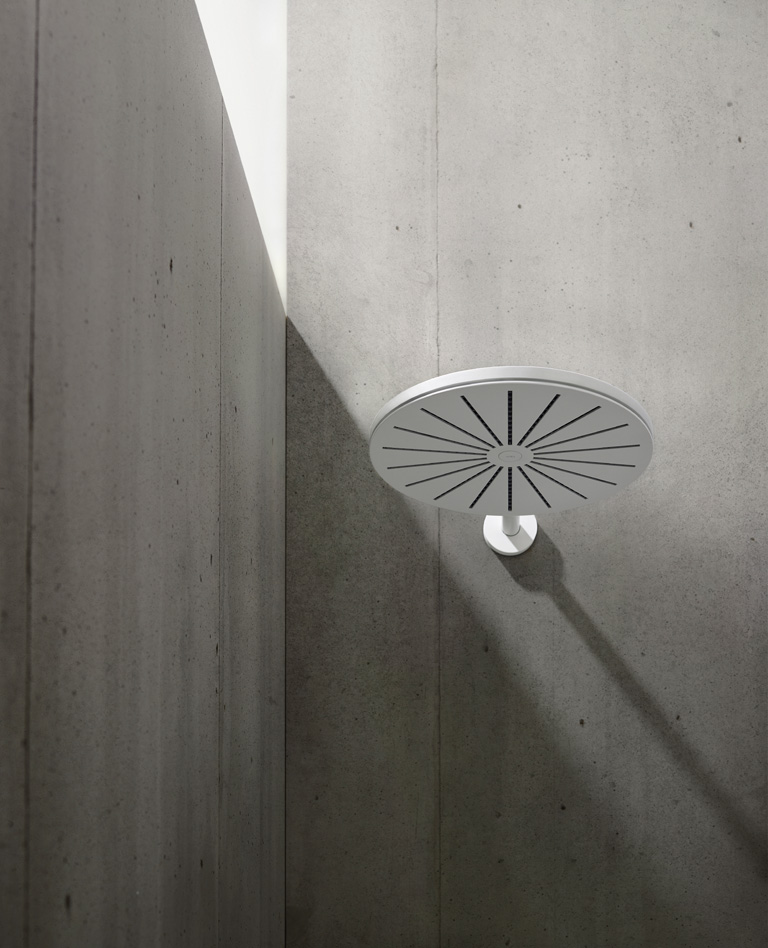 Fixtures and fittings are made from the finest materials, using solid brass or stainless steel to craft each product. The production line is based on the LEAN principles which secure extremely short delivery times and enables manufacturing to meet each specific customer requirement. Vola is also proud that it recycles 100 percent of its offcut.
Drawing on the notion of 'timeless design' and ever-evolving introduction of new eye-catching designs, Vola's fixtures and fittings have continuously won international acclaim since 1968, making it one of the world's most respected Scandinavian brands.