Shaw Contract has expanded the colour palette of its iconic Dye Lab carpet tile collection, drawing inspiration from the natural world.
With the introduction of 13 new saturated hues, Dye Lab's updated palette is the result of a colour journey that included the exploration of more than 20 dyes ranging from madder root to Osage orange, sandalwood and henna.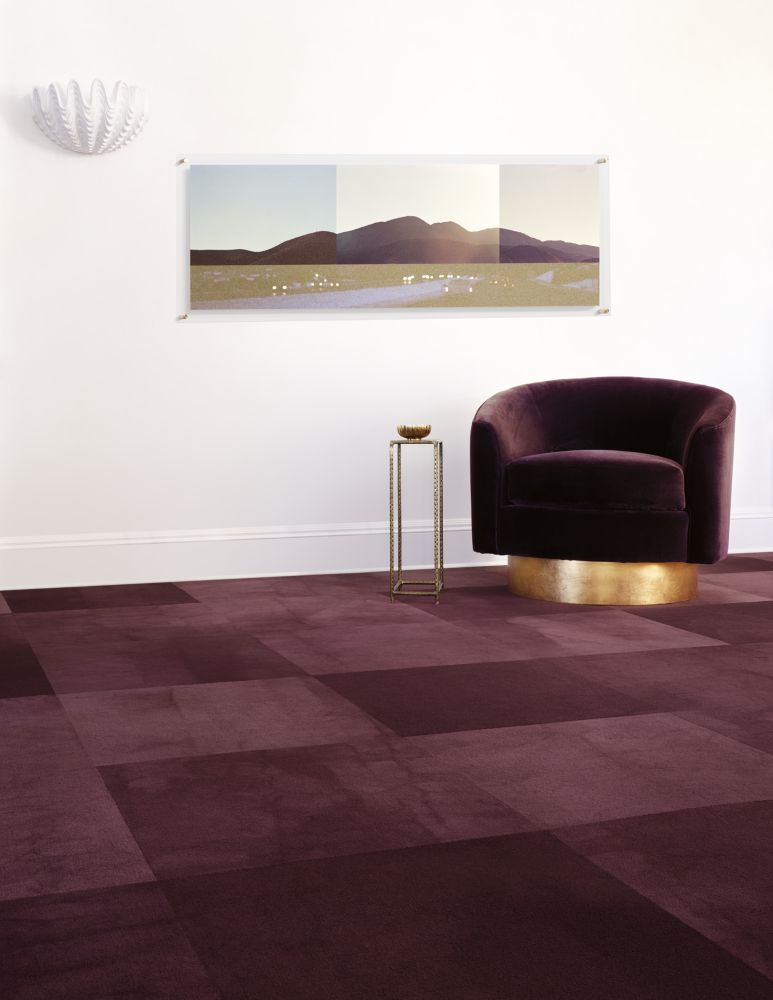 Inspired by the colours of natural and plant-based ingredients, the collection contains hundreds of mutable variations and subtle texture. No two carpet tiles are ever the same, meaning each installation becomes a bespoke piece.
Designers are increasingly aware of the ways in which colour shapes experiences within a given space.
With this in mind, the Shaw Contract Design Studio conducted extensive research on colour to inform its selection for the Dye Lab collection.
Following hundreds of dye experiments to establish the colour palette and understand tonal variation, the team challenged the traditional beck dye process and developed an innovative approach, resulting in an unpredictable, varied and bespoke visual.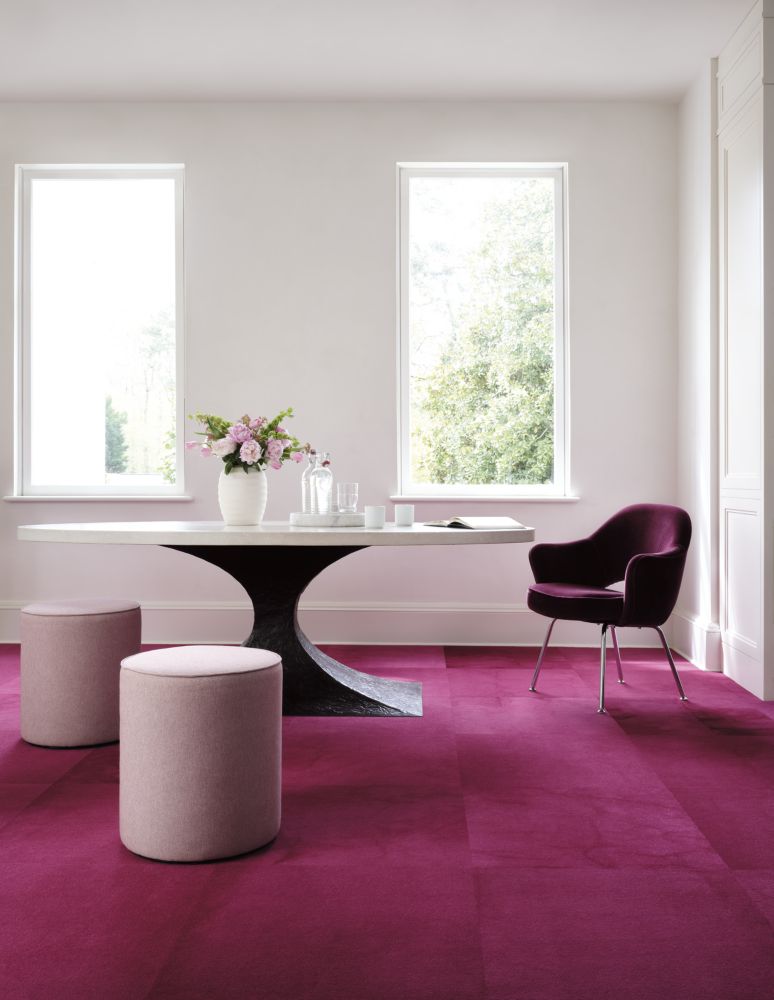 Each carpet tile in the Dye Lab collection features colour ranges from light to dark, subtle to rich. By keeping the most-loved colours from the original collection and adding a variety of new shades, a sophisticated palette unfolds that is both contemporary and timeless. The refreshed collection features intense saturated hues, softer washes and a wider range of neutral tones.
"To create the visual for Dye Lab, we confronted our process and challenged manufacturing to forget everything we thought we knew about how a piece-dyed product was made," explains Shaw Contract Workplace Studio design manager Ashley Olson.
"We altered the status quo to create a product that is truly unique."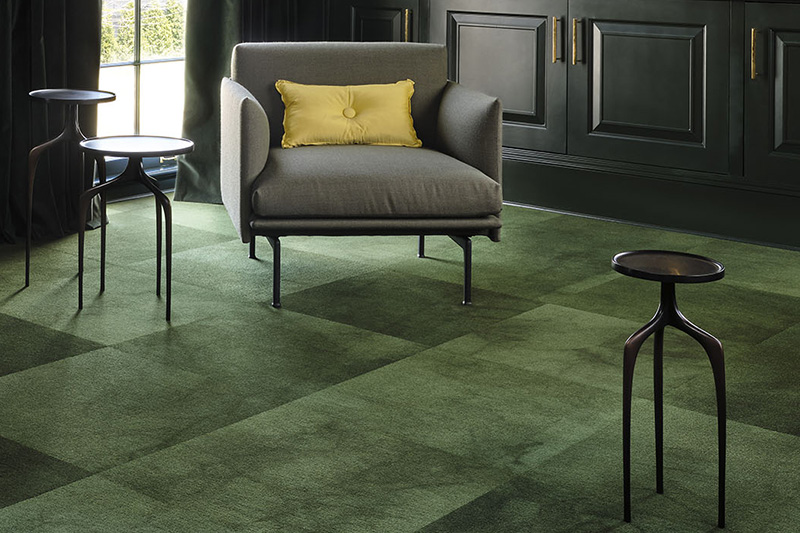 The Shaw Contract design team was inspired by traditional textile dyeing techniques dating back to the eighth century where fabric was woven, twisted, bundled, dipped and dyed to produce an ultimately varied result.
The collection's innovative manufacturing process mimics this technique and yields an unprecedented depth of colour with artful, random nuances, progressing from light to saturated for an irregular beauty that's harmonious with the natural world.
Dye Lab is constructed with EcoWorx® backing and Eco Solution Q® nylon and is Cradle to Cradle Certified™ Silver. Shaw Contract's reclamation program provides a responsible end-of-life plan for all Shaw EcoWorx® carpet tile.
The collection is designed to positively impact the human experience in the built environment through its PVC-free material chemistry, biophilic design, texture and acoustical properties.
To request samples or view the full collection, head to the Shaw Contract website.
Photography: supplied