The new Teaching building at the Clayton campus of Monash University has recently been completed, featuring a creative use of zinc sheets on the exterior.
John Wardle Architects designed the building and utilised perforated metal products from Locker Group to create the facade. The folded perforated metal facade covers all sides of this four-storey building and acts as a sunshade without hindering visibility from the inside.
The facility is truly state of the art: while Locker Group supplied perforated sheets for the entire facade, it's not actually a single uniform product the entire way around. The large sheets covering the north, east and west sides of the building had three different perforation patterns per sheet. For the parts of the facade that cover windows, a profile with 50 percent open area was used.
Often, smaller profiles can play with your eyes and so the chosen profile was to allow occupants of the building to see clearly out the windows. The other profiles used on these sheets had a much lower open area in order to act as weather shielding. The south-facing side of the building has one uniform perforation pattern.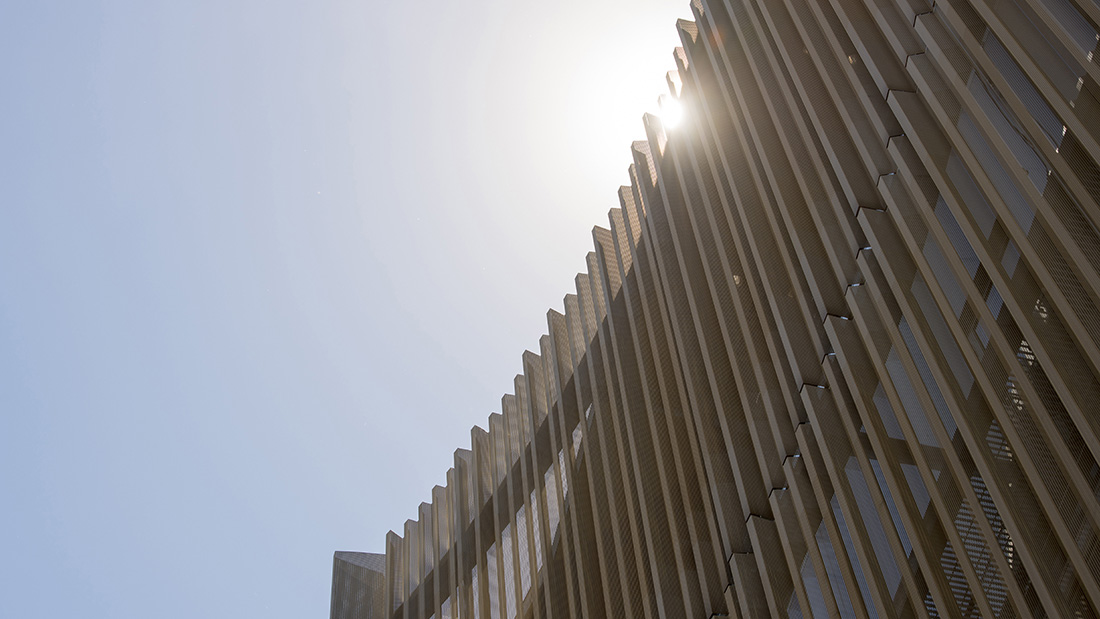 The sheets are made of 99.9 percent pure zinc. As a natural material, zinc requires minimal maintenance over time due to the self-protective patina that forms over the metal to maintain surface integrity.
Locker Group's manufacturing team had to get creative in producing the zinc sheets. The facade is approximately 11 metres tall, and the architects wanted as little joinery and steelwork as possible. The company was able to produce sheets large enough so that only two would be required to span the height of the facade. Since they were being folded in a unique way, they became more rigid, meaning they were made longer to minimise the steelwork as per the designer's preference.
To find out more about Locker Group's recent projects and products, visit the website here.