Australasia's market leader in luxury vinyl flooring Karndean Design flooring is adding a new specification to its LooseLay vinyl range with its new 1.5-metre plank design, as part of its LooseLay Longboard collection.
Karndean LooseLay Longboard features 12 contemporary wood designs, each inspired by authentic Australian, European and American woods including spotted gum, blackbutt and Tasmanian oak.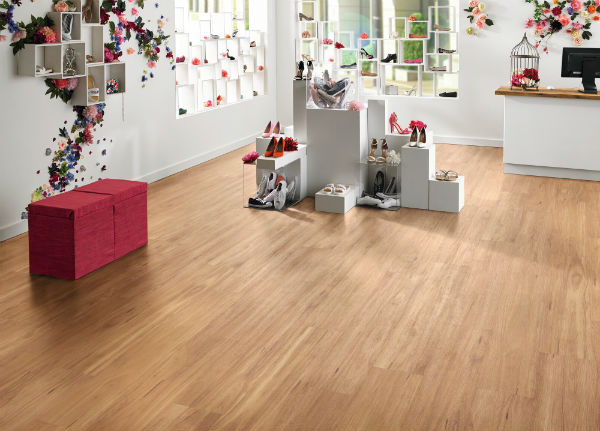 Some of the other colours in the range include Lemon Spotted Gum, Mountain Spotted Gum and Bleached Tasmanian Oak, the latter matching perfectly with minimalist Scandi-style trends.
Extending the established Karndean LooseLay range, LooseLay Longboard brings a 1500mm x 250mm format with a 0.5mm wear layer and 4.5mm thickness.
The unique collection offers quick and easy installation to meet challenging time scales, meaning less downtime for end users, and impact in large commercial spaces including open plan offices, retail spaces and hospitality areas. Another benefit of luxury vinyl is that they can easily be used in retrofit scenarios and successfully work with existing floors.
Being 40 percent larger than our existing Karndean LooseLay wood design, the new plank format offers the flexibility and convenience of our loose lay vinyl designs, but in an extra-long design for quicker installation in large commercial spaces. It also ensures a seamless transition and pattern repeat.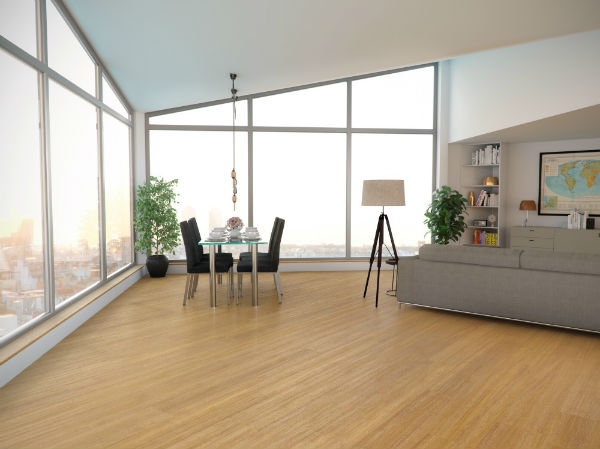 Interior designers can expect a wide array of sophisticated colourways, intricate design features and authentic Australian timber finishes complementing emerging trends in interior design.
Available now, LooseLay Longboard offers a 15-year commercial warranty.