This was the challenge the team at JEB Group faced when moving from the fringe of CBD to an industrial building in Taikoo, situated 10 kilometres from Hong Kong's Central district.
"It was very important for us to make a statement to our clients that we could walk the walk and talk the talk. The last thing we wanted was a beautiful showroom full of collaborative furniture and for the staff to be working in a rabbit warren. Even worse would have been to build enclosed offices for all management when our business requires continual ebb and flow communication between departments."
Here are the key ingredients to the successful transition: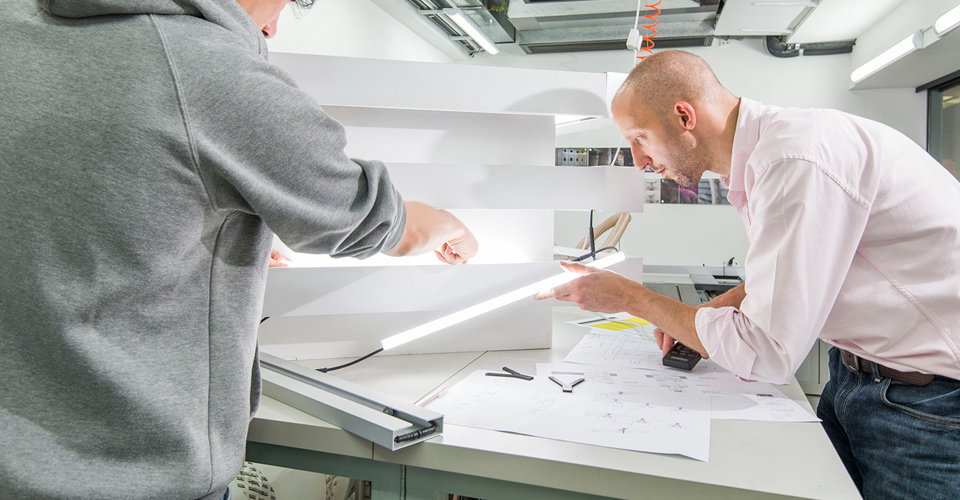 Build a workshop with clear glass for in plain and visible view. This gives all staff from admin to logistics to project management and sales a greater connection to what the design team actually do. The business is about designing and creating new products for the industry. The workshop reminds everyone exactly what the business is about.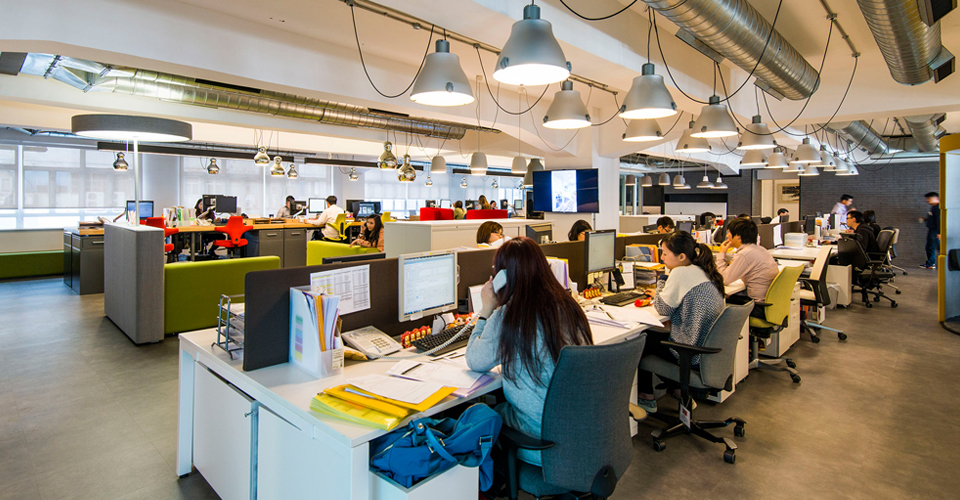 Create a blank canvas using infrastructure and the inherent building structure as a feature so that the space can be transformed quickly to accommodate events, furniture staging, additional staff and new technology. KplusK's, founding partner, Paul Kember provided such a canvas that has provided a beautiful back drop to the products that JEB Group provides to the design industry.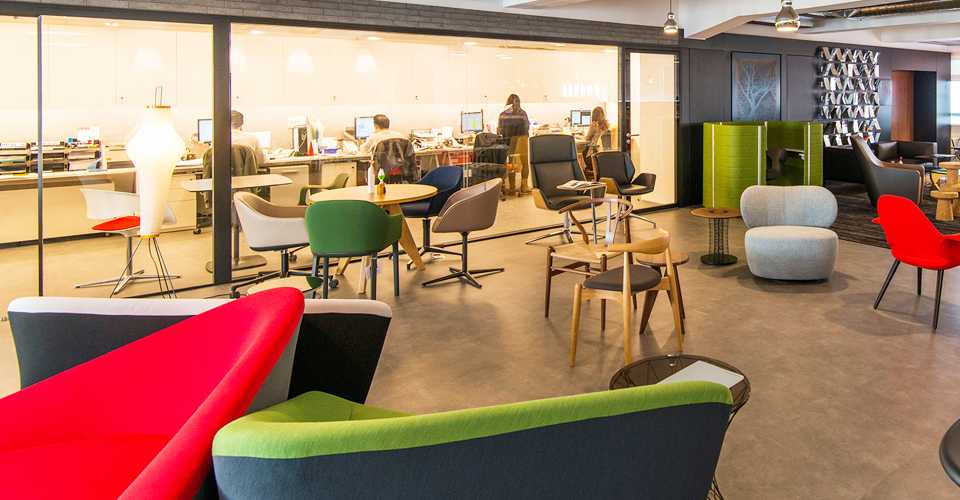 Tear down walls where they are not necessary and build walls where they are necessary. All senior management works in and amongst the teams on high benching or height adjustable workstations. Enclosed rooms have been provided for accounting, board room and quiet rooms.
Bench tops on storage elements have created multiple meeting points close to all workstations to maximise staff collaboration.
Background music acts as white noise to counteract the open plan environment.
The transformation to the business has been phenomenal. Communication has become a cliché when debating what constitutes the ultimate office environment. However the new workplace is proof that communication means not only a more effective culture but a happier one. High benches enable staff to walk over to colleagues and talk to them face to face rather than use instant messaging or e-mail.  Providing options for stand up meetings throughout the office also gives us a platform to meet and discuss. "Visible communication throughout the office has created a culture of openness that has snowballed since we have moved in."
"Even more exciting is that we get a chance to do it again and do it better.  We are lucky to have secured another floor with a terrace which will be phenomenal.  Watch this space."