The Harbor's forms are ergonomically designed and developed to create a relaxing easy chair with a high back and headrest and a smaller conversational armchair with a low back.
Both armchairs have a rotating base and visible metal zipper in the back that, as with the iconic Papilio series, act as a decorative feature and allow the covers to be removed.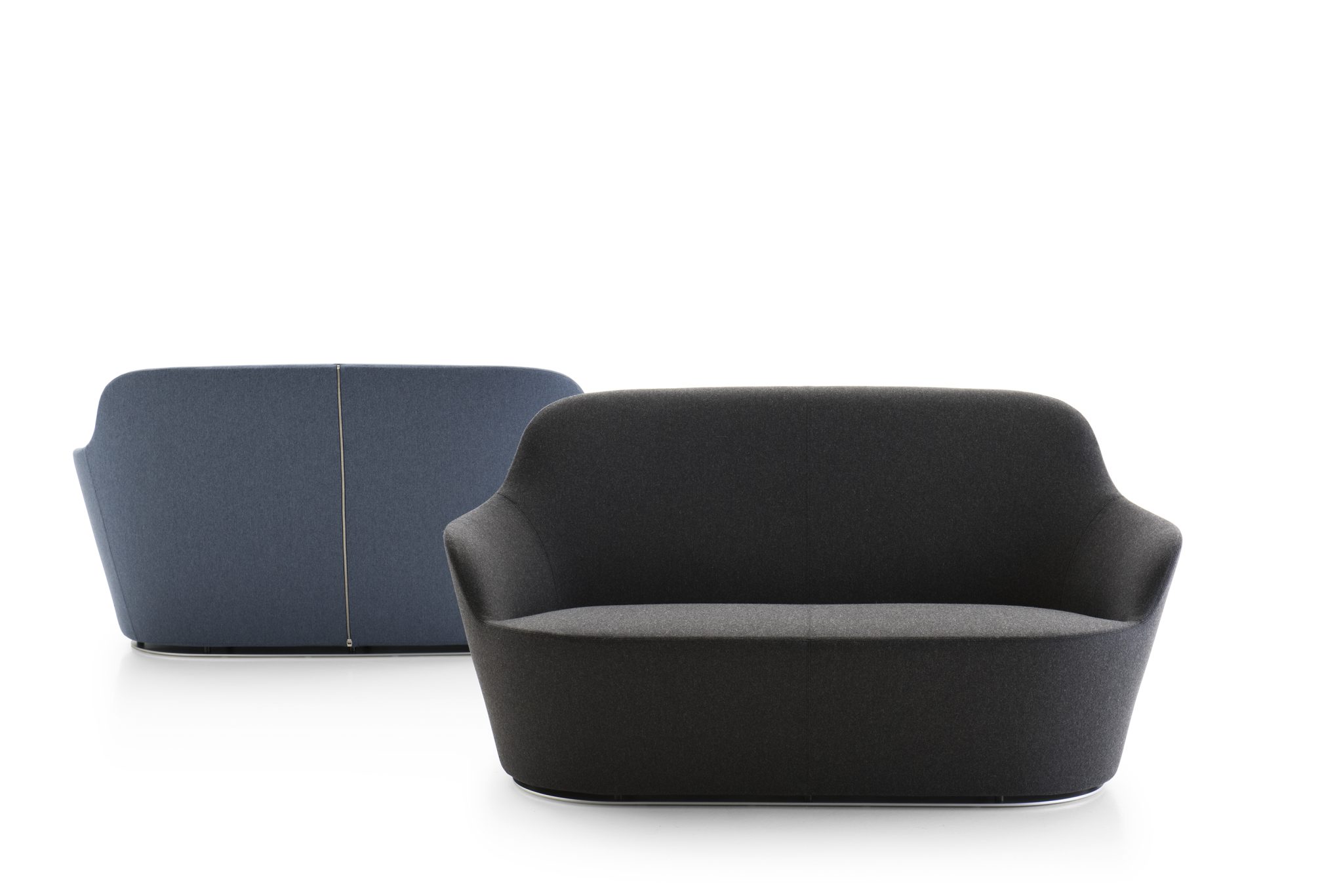 An ottoman compliments the chairs and is available with a tray element allowing it to be used as a table.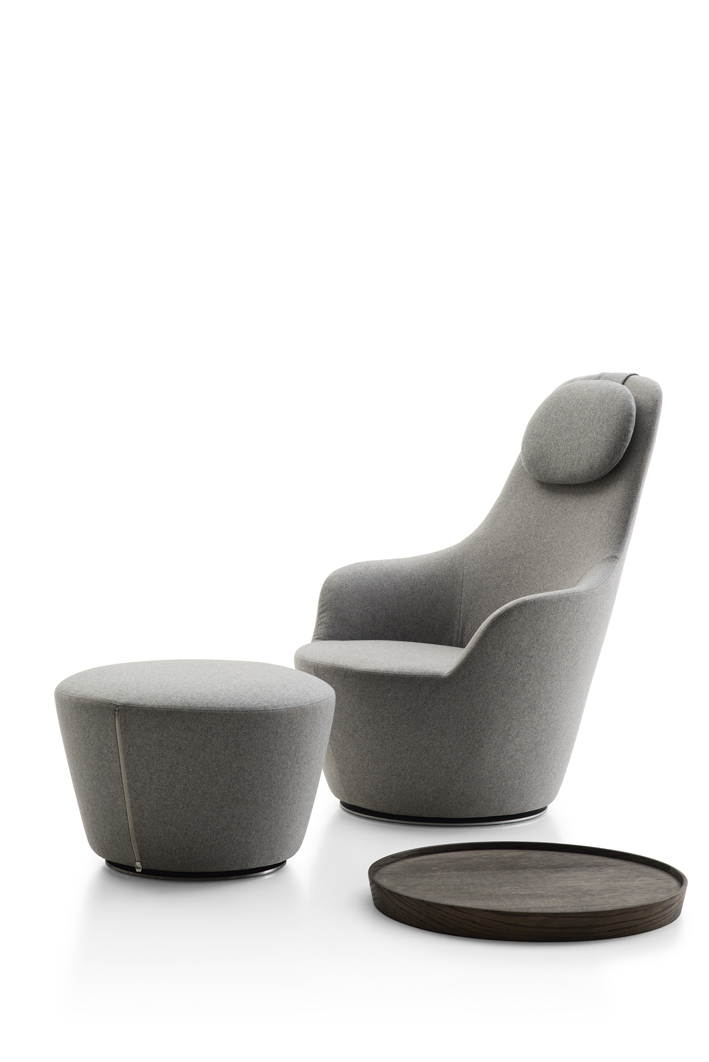 The collection is now enhanced by the addition of an equally contemporary sofa released as one part of B&B Italia's  2018 collection. The sofa represents the continuity of Fukasawas' design, and research into seating in the shape of upside-down truncated cone forms. The sofa reflects the architectural, ergonomic shape of the armchair, increasing its welcoming appeal by hosting two people.
The Harbor range is available in fabric or leather from Space Furniture, find out more here.