The Dream Chair by Cerantola and Workspace lives up to its name in more ways than one. Like a dream, it appears in many forms and can adapt to the user's needs and moods.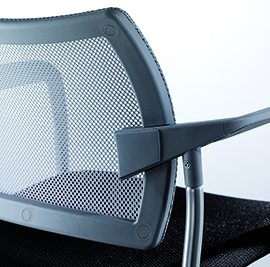 With Dream the options are almost endless. Available in multiple colours, materials and configurations, the Dream Chair can be adapted to meet any commercial environment, yet can be very personal and individual. Whether it is a polypropylene, upholstered or mesh back requirement, the Dream chair has the flexibility to be the ideal seating solution to provide the right feel in any project.
A Dream to use with its perfectly contoured seat and backrest, optimal sitting height and angles; you won't want to get up from this Dream.
Designed by Italian duo Paolo Scagnellato and Angeolo Pinaffo for Cerantola and exclusive to Workspace, Dream provides the best of European design and Australian manufacturing.