The furniture artisans at WeWood Portuguese Joinery have launched a new lounge chair, taking inspiration from mid-century Danish design.
A combination of timeless natural materials, Odhin is crafted with a sturdy frame of solid oak or walnut, using interwoven leather straps to create its accommodating seat and backrest panels. Without armrests, Odhin allows for unrestricted casual seating in any orientation.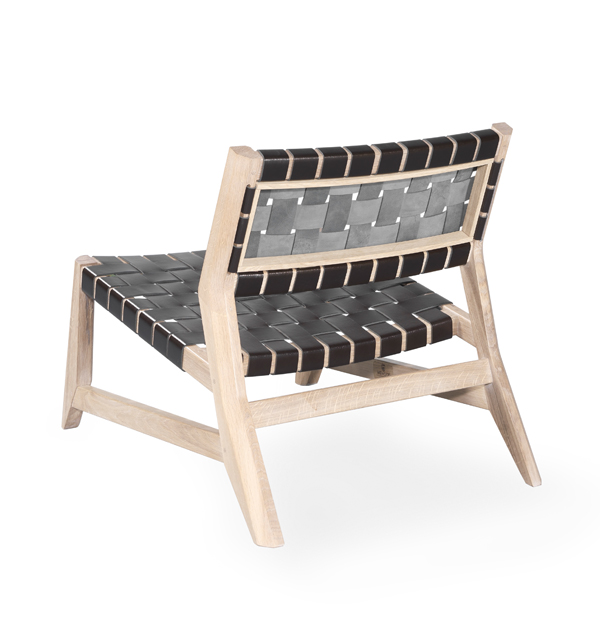 Besides its durable construction making it suitable for both indoor and outdoor use, Odhin is treated with linseed oil and UV protection to aid in maintaining its colour and lightfastness. The oak version of the chair comes in a range of finishes in neutral and muted pastel hues, while the walnut is simply stained to celebrate the natural patina of the wood itself.
WeWood's modern take on Portuguese style is a key feature of their work, since having branched out from the Moveis Carlos Alfredo Research and Development Department in 2010. The brand creates contemporary solid timber furniture by applying technological advances in joinery and construction alongside traditional Portuguese carpentry expertise.
WeWood's cross-disciplinary approach in engaging a range of creative professionals is at the core of their practice, with each piece a product of collaboration between architects, designers and craftsmen.