Images courtesy of Stormtech.
In today's hospitality projects, drainage is often the forgotten workhorse of the building and design function. Yet drainage maintains a simple albeit vital purpose: to ensure water, once no longer needed, is efficiently and effectively removed.
Not only is the selection and implementation of quality drainage solutions key to the successful functioning and durability of the built area, but linear designs are a striking visual statement: a chic and ultra-modern look that enhances the visual appeal of any drainage area. This is of upmost importance in contemporary hospitality projects as in today's hotels, restaurants and bars architectural aesthetics are a key consideration.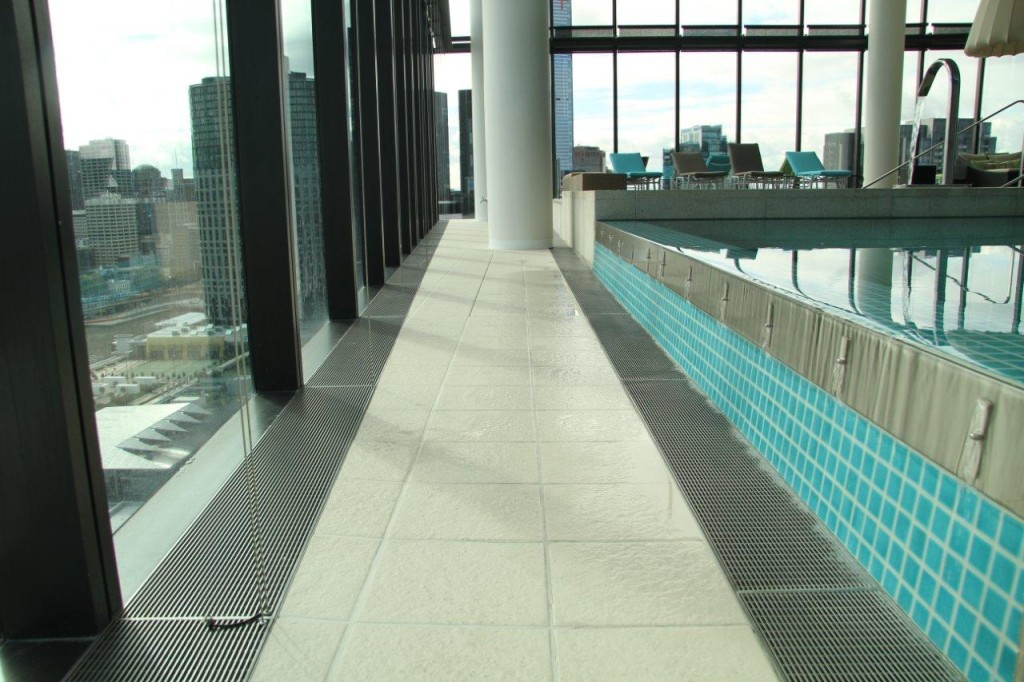 Linear drain design was invented by Stormtech to allow for a wider range of floor surfaces and flooring configurations than is possible with traditional centre wastes. With contemporary and streamlined integration, Stormtech products are particularly suited to commercial and residential environments.
At the Crown Metropol in Melbourne's Crown Entertainment Complex, Stormtech supplied 200 millimetre wide custom-made architectural drains for the removal of large quantities of water overflowing the infinity pool. To give a sense of symmetry, wedgewire grates in the same width were used along the large windows. Those on the pool side have built-in LED lights to illuminate the pool area at night time.
For more information, please visit: