One Nordic Furniture Company has developed a new range of furniture using organic silhouettes with an emphasis on a minimalist monochrome palette. The items are shipped, and developed, in parts for easy user assembly.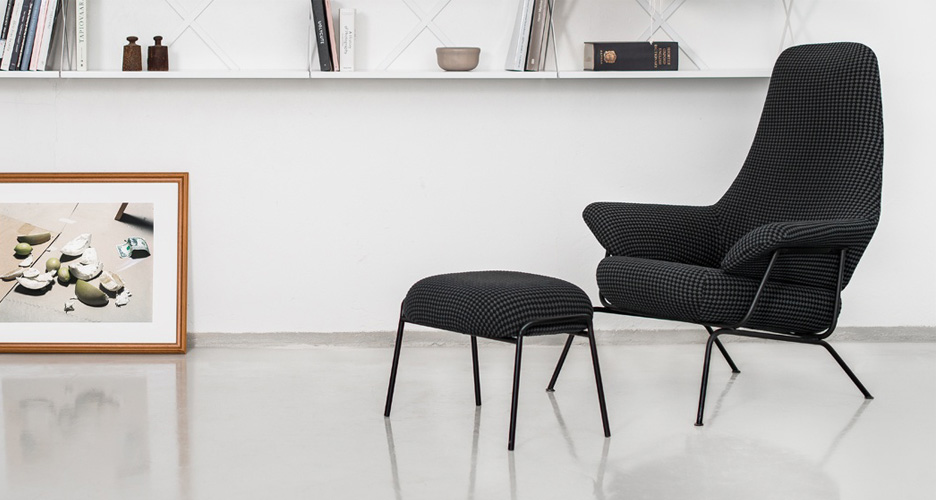 The Hai Lounge chair by Luca Nichetto is comprised of a sleek tubular metal frame and tactile Innofa textured upholstery. A foldable backrest makes for a customisable lounging experience, while the matching footrest completes the look.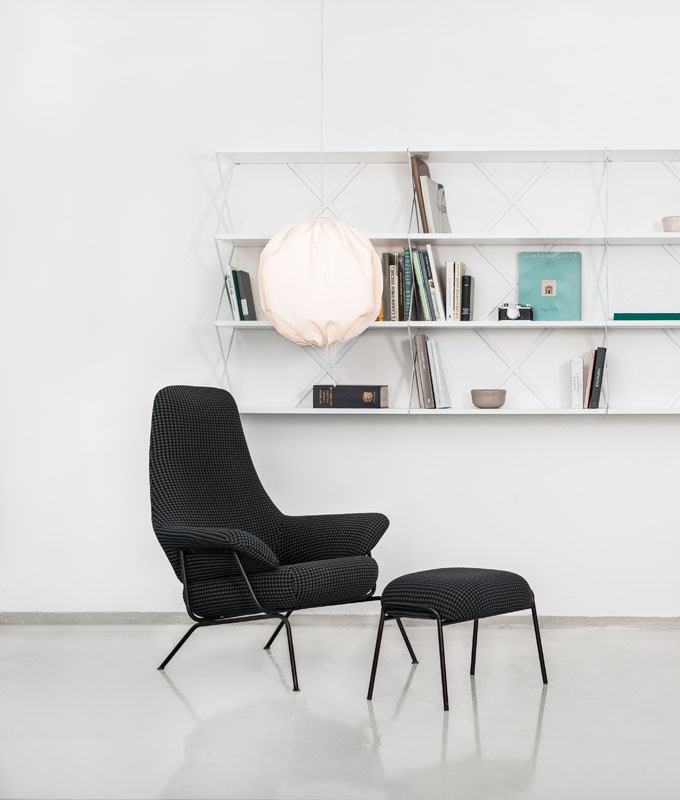 The practical Bento chair by Form Us With Love comes in wood finishes natural ash and walnut or painted white or black, to suit any contemporary interior. The Bento chair is complemented by a dining table and coffee tables in the same range.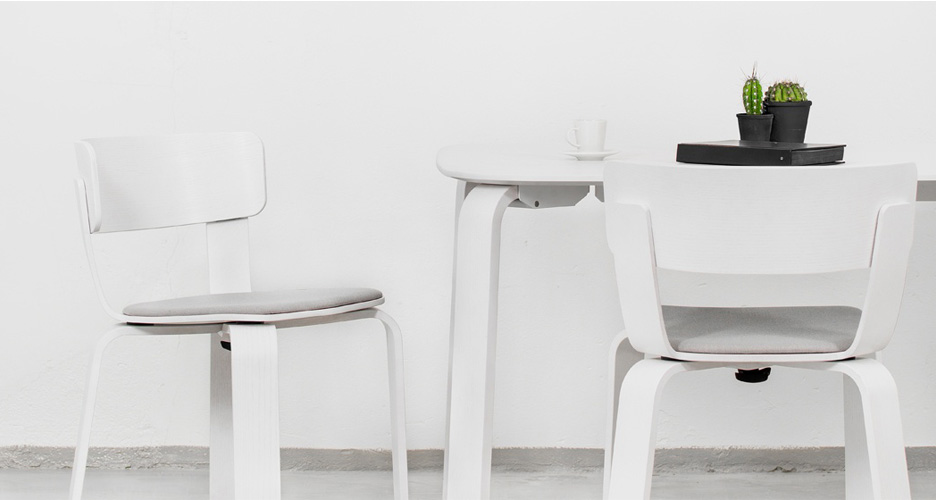 Mikko Halonen's Verso Shelf is a modular ladder-like system that lends itself to a handy, versatile display or space-saving storage solution for books, shoes and various miscellany. The shelf is easily assembled and rearranged, and comes with a magazine stand.
The design of the Pal stool by Hallgeir Homstvedt is inspired by the curve of a skateboard, with three streamlined legs easily attached to its seat. The stool is also effective as a casual side table.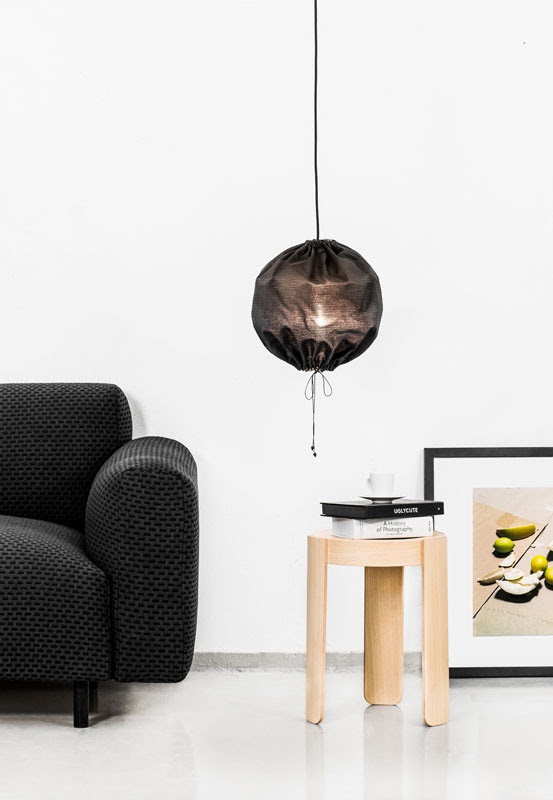 One Nordic has also introduced a new couch to its range. The comfortable Koti by Form Us With Love is named for the Finnish word for 'Home' and welcomes you to enjoy its knitted 3D fabric upholstery.