Imperfect Design has introduced the Cheese Maker designed by Studio Makkink & Bey at Ventura Lambrate (via Ventura 15) during the ongoing Milan Design Week. The Cheese Maker has been made in close collaboration with craftsmen from India. It comprises a stack of products, with which you can make homemade cheese.
The tower consists of a juicer, a milk jug, a spoon, a colander, a pan, a cutting board, a bowl, a cheesecloth and a press. Each component is made by hand using different materials such as wood, ceramics (blue pottery), metal, copper, cotton, soapstone and marble.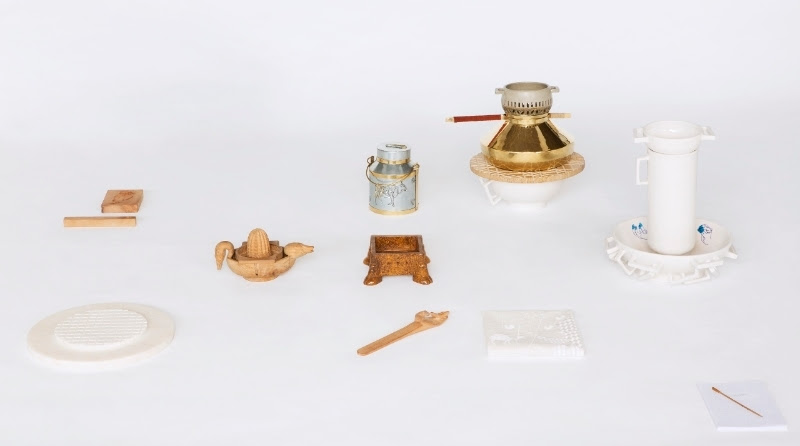 The project, and later the design, was inspired by the cultural similarities between The Netherlands and India – long tradition of cheese making, history of craftsmanship and the effects of population density, which resulted in a tradition of stacking houses and goods. While crafts are disappearing in The Netherlands, in India there are still many craftsmanship schools.
The development of the Cheese Maker and the collaboration with local craft groups from Jaipur, India offered opportunities that helped knowledge transfer and create more opportunities for local women.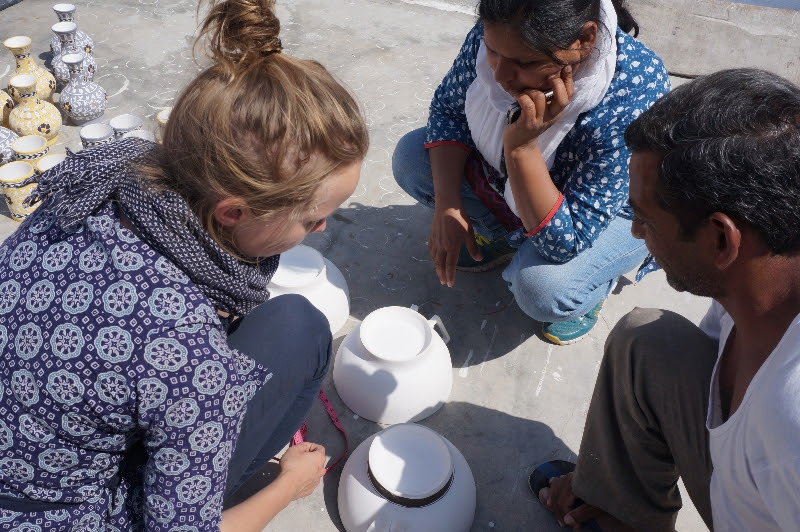 Studio Makkink & Bey is the brainchild of architect Rianne Makkink and designer Jurgen Bey. Its design team includes designers, architects and experts from many different knowledge areas. The studio works on projects involving public space, product design, architecture, exposition design and applied art.
Imperfect Design specialises in handcrafted lifestyle products designed by leading Dutch designers in collaboration with craftsmen from many developing countries. It aims to create innovative craft items using local materials and designs.
The Imperfect Design collection will be on display at la Rinascente, an upmarket department store in Italy, and on the Design Supermarket floor (basement floor) at the Piazza Duomo flagship store in Milan.
www.studiomakkinkbey.nl
www.imperfectdesign.nl
www.venturaprojects.com