Bolaji Teniola is an interdisciplinary furniture and industrial designer practising across South Australia and Victoria. Employing an investigative approach to discover various mediums and materials, Teniola is a seeker of pragmatic solutions that balance functionality and aesthetic appeal.
In November last year at the IDEA Gala in Melbourne, Teniola was announced as the recipient of the Object – Furniture and Lighting – Rising award.
His award-winning project was Timber Shaving Vessels, which IDEA 2022 jury member and designer Alexander Lotersztain commended as an "exciting search into new material typology and sustainable density with cultural cues".
As an exercise in upcycling, Timber Shaving Vessels is inspired by manufacturing techniques of Akari lamps and the papier-mâché process, which sees timber shavings transformed into vessels using a homemade organic adhesive.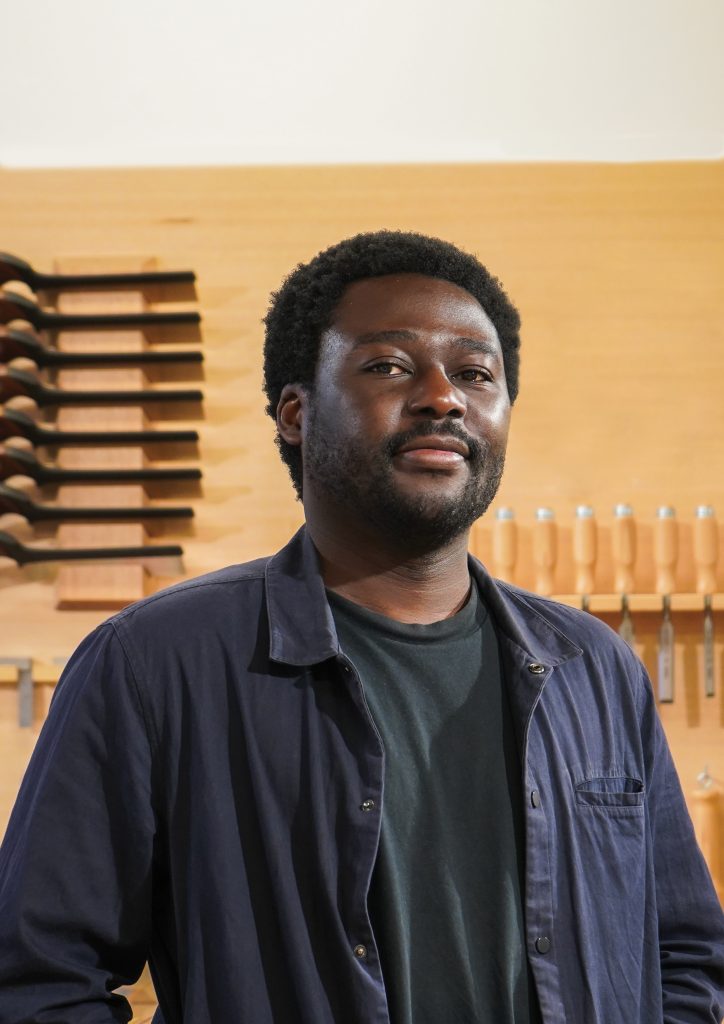 Today, Bolaji shares with ADR that while the IDEA win is a confirmation that he's "going in the right direction", he still has "a lot to learn and plenty of room to grow".
ADR: What did it mean for you to win the Object – Lighting & Furniture – Rising award for IDEA 2022?
Bolaji Teniola: Getting shortlisted in the Object – Lighting & Furniture – Rising category was already a big deal, but coming away with the win and being recognised by the industry in this way was a great feeling, something I haven't been able to quite put into words.
I see it as confirmation that I'm going in the right direction, however, I'm fully aware that I still have a lot to learn and plenty of room to grow in my practice. I'd also like to congratulate all the winners and all those shortlisted for the IDEA awards.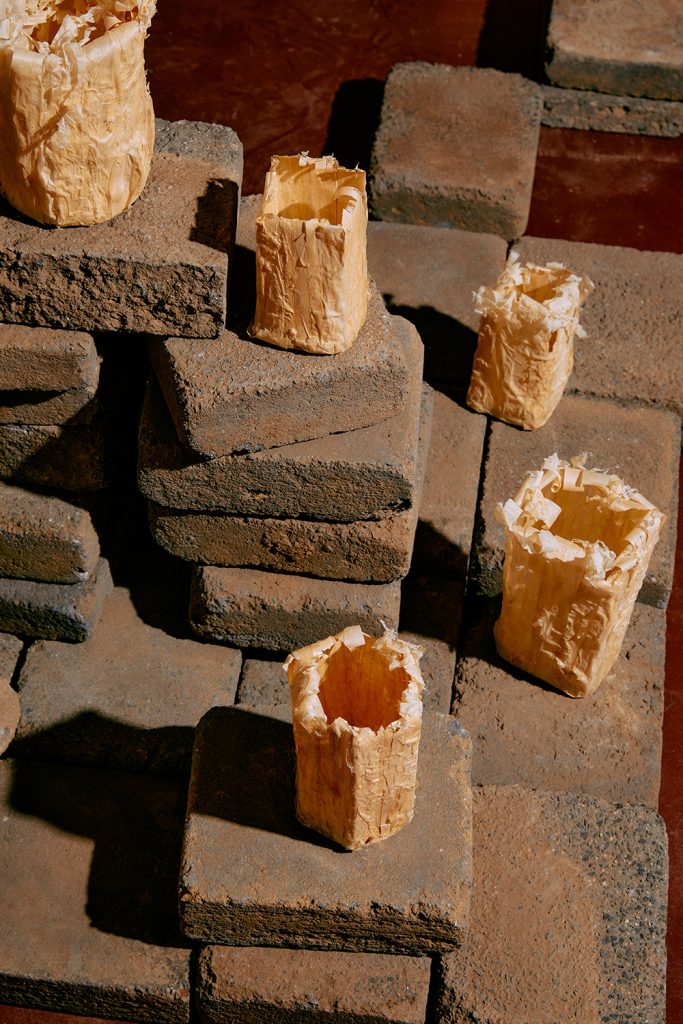 Tell us about your winning project Timber Shaving Vessels. What was its inspiration and how did you achieve it?
BT: Sustainability was at the forefront when developing the Timber Shaving Vessels from conception to production. In working on the project, the focus was to utilise materials at hand and display the production potential of waste materials not widely used. Additionally, for me, the shavings act as a marker for the workshops I've worked in and the people I've met along the way who have contributed to the collected shavings alongside my own.
How would you describe 2022? What stood out to you?
BT: What a year it was! I had the chance to exhibit at various group shows alongside other amazing artists, designers and makers. I was also lucky enough to have been awarded a few accolades for my efforts, capped off by the Object – Rising award for IDEA 2022. I've been extremely fortunate with the positive reception for my work, and I hope to build upon that heading in 2023.
Personally, last year has been a time of growth and what stood out to me was the amount of opportunity throughout the industry to connect with others and showcase work. Although there were still challenges, stepping into 2022 out of the lockdown years felt almost like an oasis.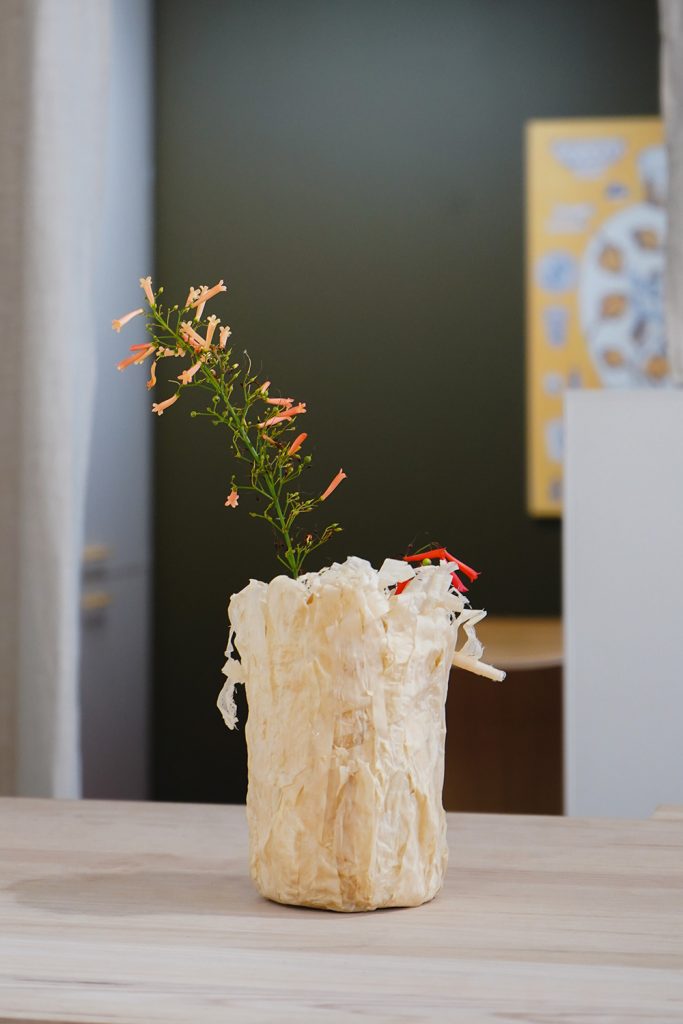 What's next? Can you share any upcoming or current projects you're working on?
BT: To finish up the year, I've been working alongside the other talented foundation year JamFactory associates, developing pieces for an exhibition at Craft ACT in early 2023 titled Daisy Chain. The overall concept is to build upon the multidisciplinary environment JamFactory provides and create pieces inspired by or that respond to the practice of another associate.
I'm also developing works that will be showcased early to mid-2023 as part of Craft Victoria's member's vitrine exhibition, which I'm very excited about, and I've got a few other irons in the fire. Unfortunately, I can't reveal those just yet.
How did you wrap up the end of the year?
BT: To wrap up the year, I was at the beach as much as possible as there are still quite a few in SA I'd like to check out. I didn't get the chance to head back to Melbourne for the holiday to be with family, but I spent time with friends in Adelaide and had some much-needed R&R. But because I'm a bit of a workaholic, I snuck some workshop days in there to get a headstart on some projects.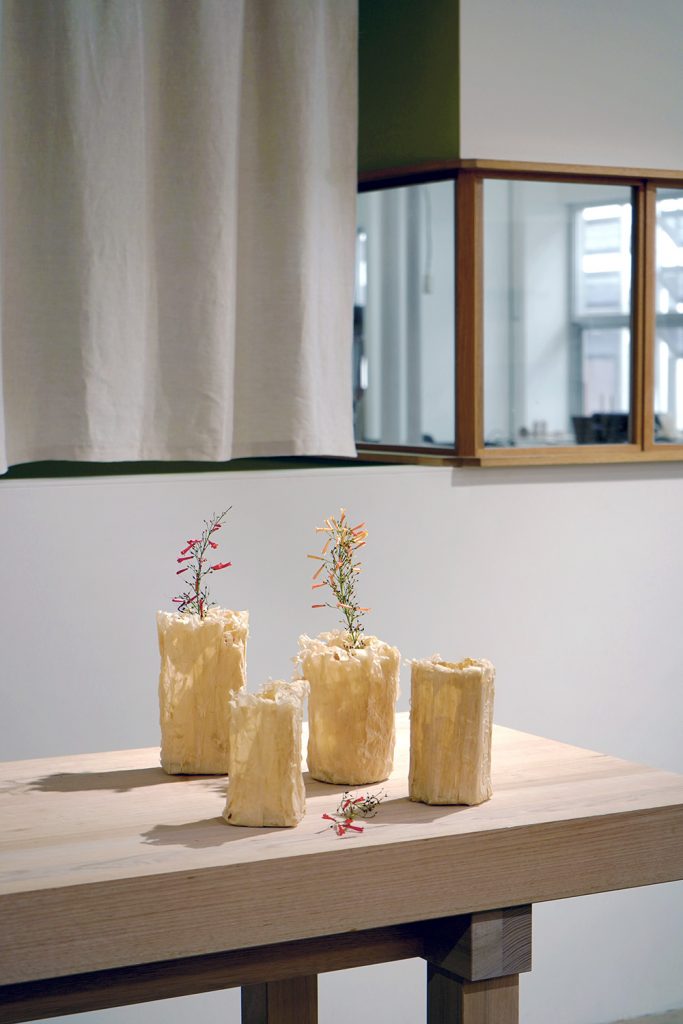 All photography by Annika Kafcaloudis unless otherwise stated.
Also in this special IDEA 2022 winners series, Melbourne design studio and Designer of the Year winner Russell & George chat about the studio's win.