UCI has reinvented the workstation and it's not 'one size fits all'. In understanding worker needs, UCI has procured a paradigm-shifting secret to creating the right desk solution. Suited to people of all shapes and sizes, the new UCI Paradigm electric sit stand workstation and desk system promotes regular movement – improving circulation, increasing comfort levels and encouraging healthy work practices whilst also protecting the safety of its users.
UCI's new Paradigm electric sit stand workstation is swift, quiet and backed by technology to shake up the way we work. Paradigm is fit with UCI's DeskProtect technology for enhanced user safety and FitDesk technology for user wellness.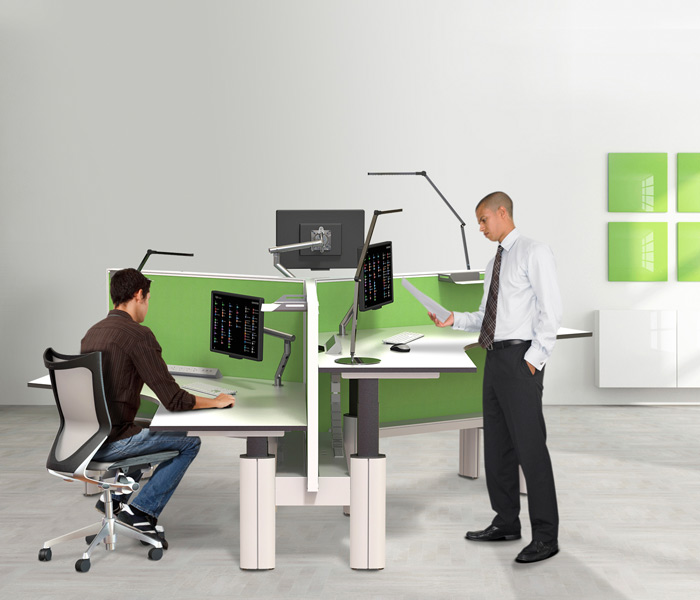 DeskProtect is an anti-impact technology that is incorporated within UCI's Sit-Stand workstations for enhanced user safety. UCI's piezo pressure sensor is completely integrated in the leg column with no visible changes and no extra mounting. When the moving worktop comes in to contact with an object it immediately stops and reverses.
FitDesk is UCI's wellness software connecting the user's computer to their electric sit stand desk. It encourages regular movement by tracking standing and sitting periods and allows the user to set goals and reminders for optimal use.
UCI's Paradigm has a large height adjustment range, a large weight lifting capacity, and a long warranty on frames and electronics.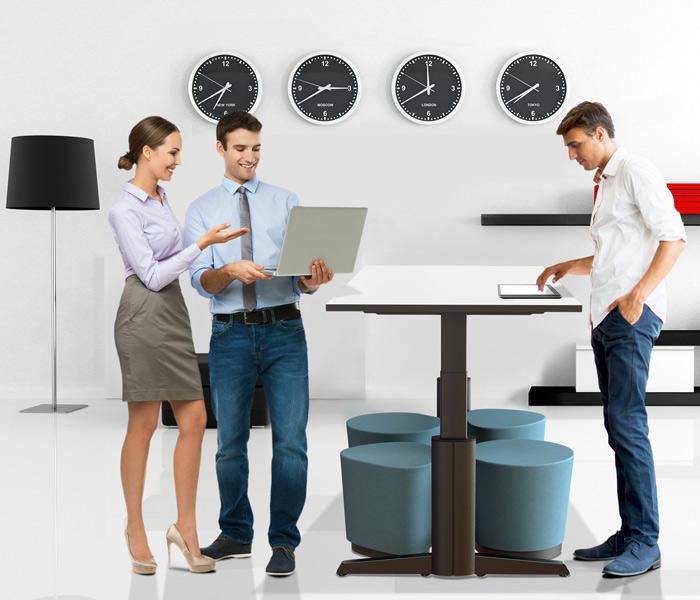 As with all UCI workstations, Paradigm is proudly manufactured in Australia to individual client requirements and specifications.
To find out more about Paradigm and electric sit stand workstations, email national@uci.com.au or contact your local UCI office.