"I nominate Them as they remind me of when I founded Map 25 years ago, designing and manufacturing furniture and product with a band of designers. The freshness, quality and commitment is evident in the range produced by Them and they, Them, are proof of dedication in offering an alternative for the design market." – Chris Connell
What inspired you to start your own Australian design brand and where does the name come from?
We always wanted to do something together while studying industrial design at UTS (University of Technology Sydney), but only decided once we graduated to create an Australian furniture design company.
We had noticed many local designers were pitching to overseas companies to produce their work, as local options were nowhere near as abundant as they are today. We thought that there should be a local brand dedicated to producing and selling the work of only Australian designers to the local and international market. We decided that the brand should be design driven, curated and at the same time celebrate the talent of the individual designer. Whether the designer was emerging or not was not important to us.
The name DesignByThem was chosen because it represented the collective vision we had for the brand. We decided this would be a more powerful platform for promoting Australian design and unifying the industry than if we were to focus on ourselves. We also wanted the name to embody the humble and approachable aspect of the brand and the products created.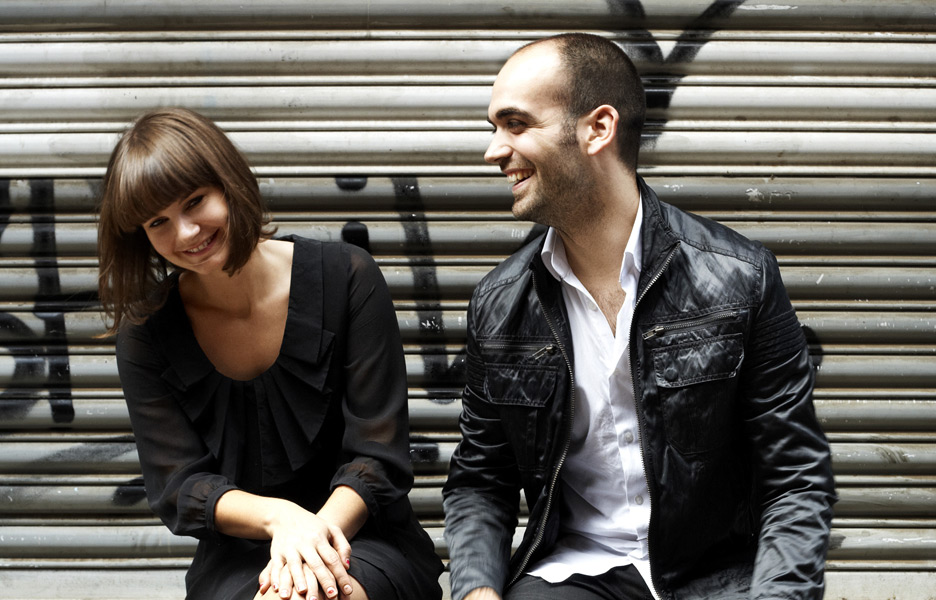 What do you see as the future for Australian designed product and furniture?
We see exporting and international markets being the future of Australian designed product and furniture. There is a strong designer/maker movement here in Australia and the rest of the world, but we fear that furniture and object design in Australia is becoming too focused and saturated by smaller scale craft production, which relies heavily on the local market to sustain it.
Established and larger markets such as the US, Europe and Asia can afford a larger craft designer/maker segment, as they have the population and industry to support it. But we worry that if Australian designers limit themselves to only the local market, they will be outpriced and outmanoeuvred by the designers in emerging markets and the increasing number of small- to medium-sized global brands exporting to Australia and other markets.
What needs to change to enable local designers to move to the next level?
Australian designers and entrepreneurs need better IP (intellectual property) protection in Australia to allow them to establish a local market without the threat of larger companies copying their designs and undercutting them. One simple change would be to allow for a discretionary period of one year to register a design in Australia.
If the Australian market can nurture and sustain some local companies/designers, they can look at moving overseas and growing by building upon a stable local platform.
Local companies should consider a mixture of local and overseas production in order to compete. There is a stigma attached to manufacturing offshore, because [it is thought] the quality is bad, but we have found this not to be true.
Asia is also not the only other option to manufacturing offshore. We're not saying everyone should consider it, it depends on your focus, but there are some real benefits to having an open mind about it. We live in a global economy and it's a powerful combination to pair Australian design with the best international production capability. Whether the best manufacturer is in Australia or not shouldn't be the limiting factor to having Australian design made.
Is there scope for Australian brands such as yours to export and take a more global presence?
There is a huge opportunity for this to happen. We currently have projects overseas and we see this as vital for the long-term viability of the brand. It is difficult and requires planning, but it is not out of reach. This is driving our long-term goal and we are always putting processes in place to achieve this.
Are there limitations or advantages in the design/manufacturing process that differentiate you from international brands?
One thing that we feel has helped us immensely has been our ability to be highly adaptable and resourceful in the way we design, produce and distribute design. Having started with limited resources and experience, we have had to not only be creative in terms of design but also in terms of how we operate the business.
Limitations have often helped us develop new strengths. For example, a shrinking Australian manufacturing industry forced us to look at manufacturing some of our products or parts overseas.
This was initially met with some reluctance, but by being forced into this we have become much more competitive and now have greater capacity in terms of volume, but also in the range of methods and processes by which we can produce our work for local and international markets.
There is a lot of great design out there, but only a small fraction of it ever reaches the market in any meaningful way because of the huge number of other factors. It is the attention to these other factors that has allowed us to grow and release the work that we have done.
DesignByThem was nominated by Chris Connell for MEZZANINE's Top 20 under 40, which was published in issue #7. Subscribe to MEZZANINE at shop.niche.com.au or digitally through Zinio.
—
Read last week's interview with another Top 20 under 40, Karen Abernethy, here.