Leading commercial interior group Zenith has just opened a flagship showroom in central Hong Kong, affirming their presence in the Asia Pacific region.
Opening their first showroom in Victoria in 1990 and subsequently expanding to major Australian states and territories as well as New Zealand, the new launch signifies the established brand's continual evolution.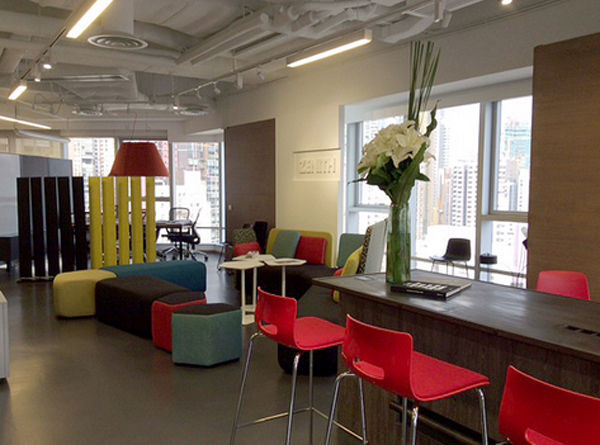 Zenith's Hong Kong showroom enjoys a prime position in the Central metropolitan area, fittingly surrounded by major corporate clients. The space itself casts office furniture against a backdrop of expansive city views, with dynamic hues of tomato red, lime yellow and ocean blue adding Zenith's signature personality to the interior.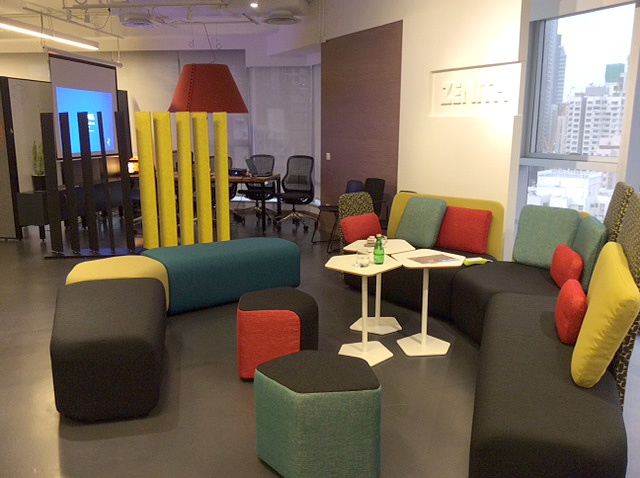 While the showroom represents Zenith's international design partners, including Formway, Allermuir, BuzziSpace, Enea, Aichi, Sean Dix and Sancal, the outpost is also an opportunity to bring Australian design to a new audience, with pieces by eco furniture designers Schamburg+ Alvisse, Melbourne-based studio Yellow Diva, and industrial designers Tom Skeehan, Tom Fereday and Keith Melbourne in the mix.
Having established a factory in Shanghai in 2012, the brand looks set to grow in the area. "Being a local manufacturer in this Asia Pacific region and being able to offer fully resolved solutions with a customised edge is a huge point of difference for Zenith," director Barbara Schmidt says.