A collaboration between Onyx Solar and The George Washington University has led to a world-first achievement with the installation of a walkable, solar panelled sidewalk at the university campus. Onyx Solar specialises in building Photovoltaics (BIPV) that not only generate electricity from the sun, but also provide thermal and acoustic insulation, natural lighting, and UV/IR filters in innovative, state-of-the-art designs.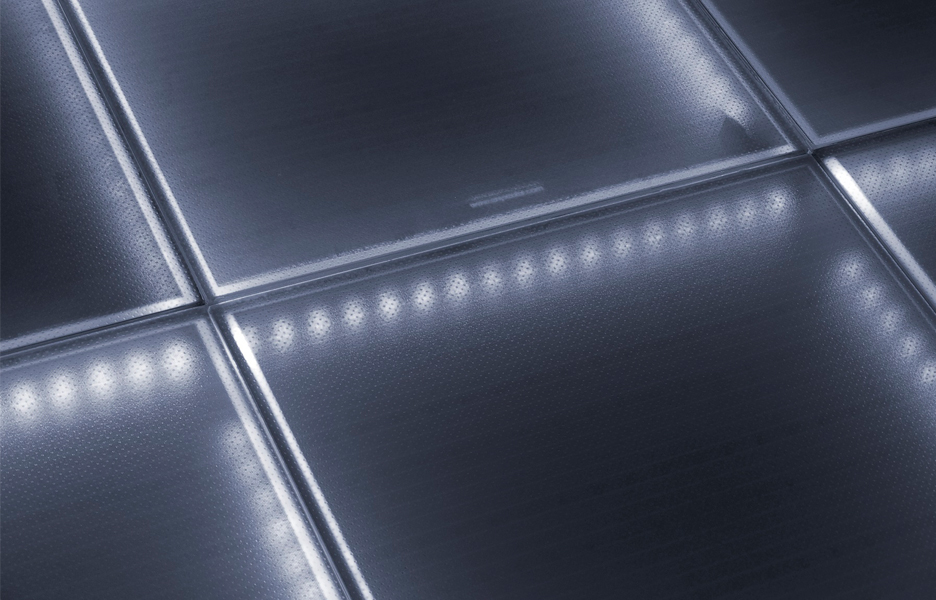 The nine square metres area of pavement converts solar radiation into electricity with the use of semiconductors. Comprising 27 slip-resistant, semi-translucent panels, the footpath creates a combined average of 400Wp, which is more than enough energy to power the 450 LED pathway lights below the panels. The Solar Walk was designed by Studio39 Landscape Architecture, PC and is another sustainable addition to The George Washington's Virginia Campus, which already features a trellis with solar panels that provides energy for campus use.
"The installation of this retro illuminated sidewalk underscores the successful completion of a new solar solution resulting from exhaustive research and development activity that opens up new sustainable urban design options," said Jose Maria Jimenez, project manager at Onyx Solar.