Venus Health is a women's health clinic with a difference. Located in East Melbourne, it has been specifically designed to promote a relaxed and luxurious environment for women seeking medical care.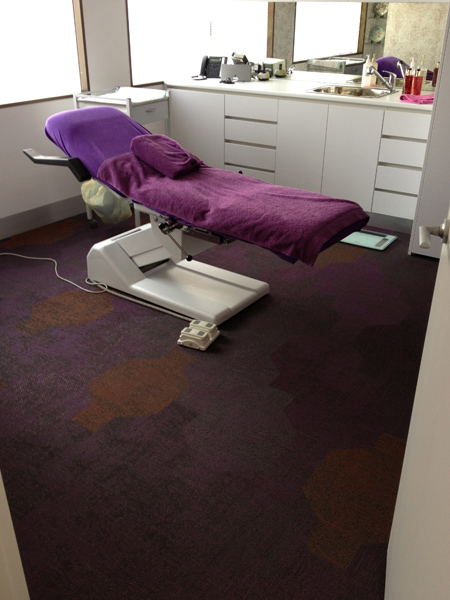 Designer Robin Mitchelson was charged with creating a new look for the clinic and has created a chic and tranquil interior. The 116-square metre area has been transformed with the use of colour and comfortable furnishings. This is no standard doctor's rooms. A feature of the design is the use of Bolon on the floors. A tri-colour variation has been used in an unusual pattern that incorporates random splashes of purple and orange within a background of sandstone (Create Miro and Simulo, pattern Deco). The design is bright and visually arresting, a feature Mitchelson has continued through the use of vivid orange in the soft furnishings and occasional wall panels.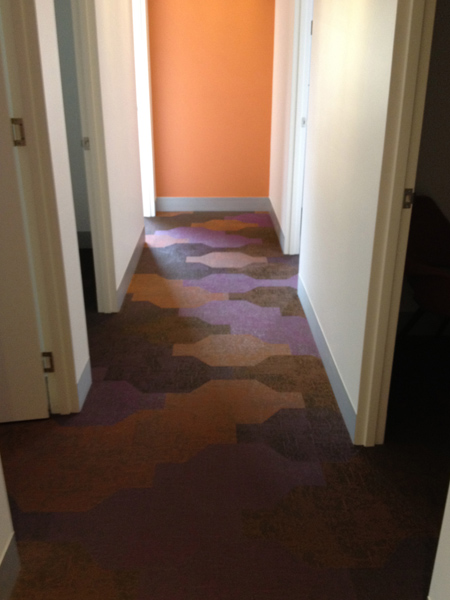 Objects are displayed in the glass wall mounted shelving to beautiful effect. Glass is again used in the reception desk. The placement of occasional tables and an AJ standard lamp by Arne Jacobsen add a touch of refinement and cohesion to the design.