Above image: Anthony Raymond (left) and Gregory Bonasera at their new Collingwood showroom. Photo by Steven Granger.
Porcelain Bear has just opened a new showroom in Melbourne's interior retail hub Collingwood, showcasing original porcelain furniture, lighting and objects. Gregory Bonasera and Anthony Raymond are the collaborative force behind Porcelain Bear, designing a range of porcelain products with their signature contemporary aesthetic.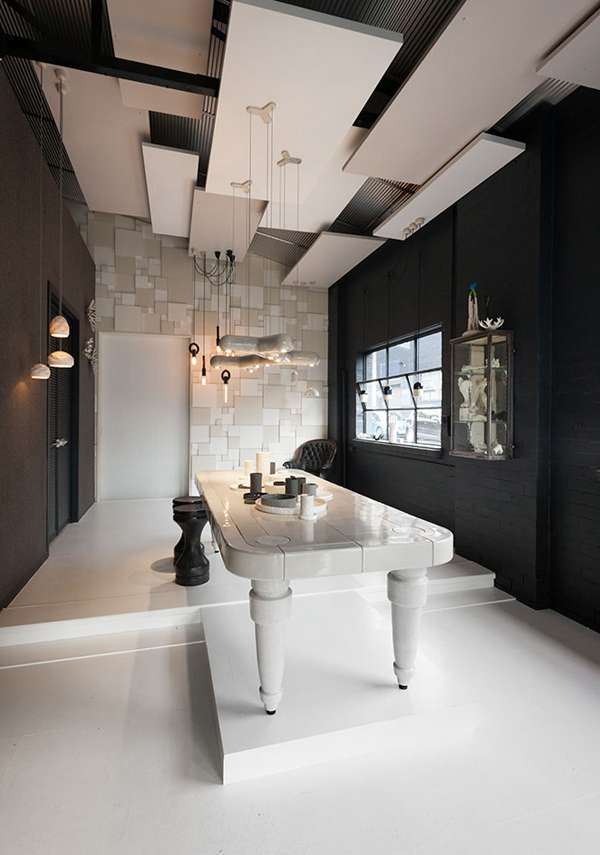 Their Collingwood showroom presents the myriad applications of porcelain in interior home wares, from delicate tableware, plates, vases and beakers to pendant lighting. Perhaps most unexpectedly, porcelain furniture in the form of stools and a table feature within the space – a true testament to the versatility and surprising strength of the material.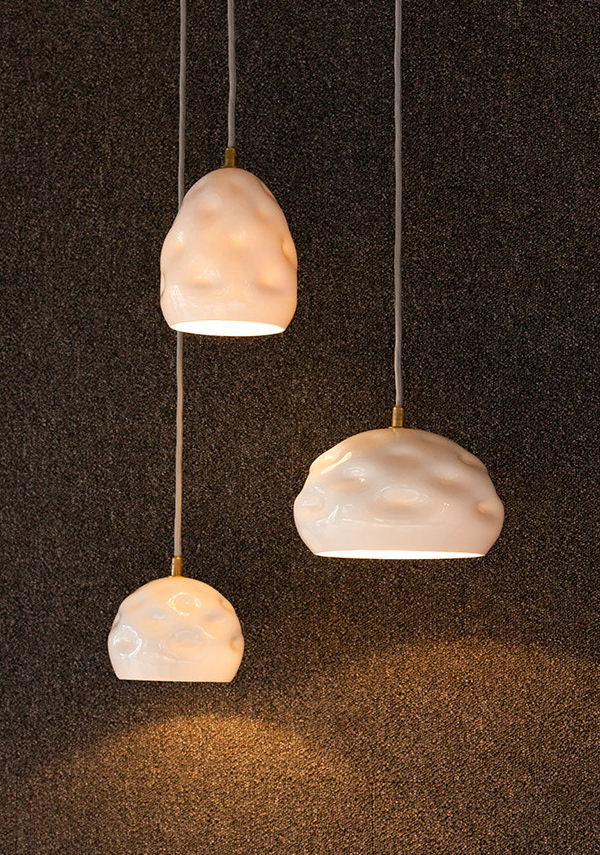 Bonasera's relationship with porcelain has spanned 25 years, creating custom objects and furniture for architects and designers through his involvement in Gregory Bonasera Ceramics. While developing his craft, Bonasera's work has been showcased at multiple exhibitions and installations, contributing to his current position as a respected leader in porcelain design.
"Porcelain has an inherent dignity, an innate beauty and a physical permanency, when we design we bear this in mind and aim to create works which transcend fashion and last well into the future. If you don't break it, it's going to be here for ever" says Bonasera.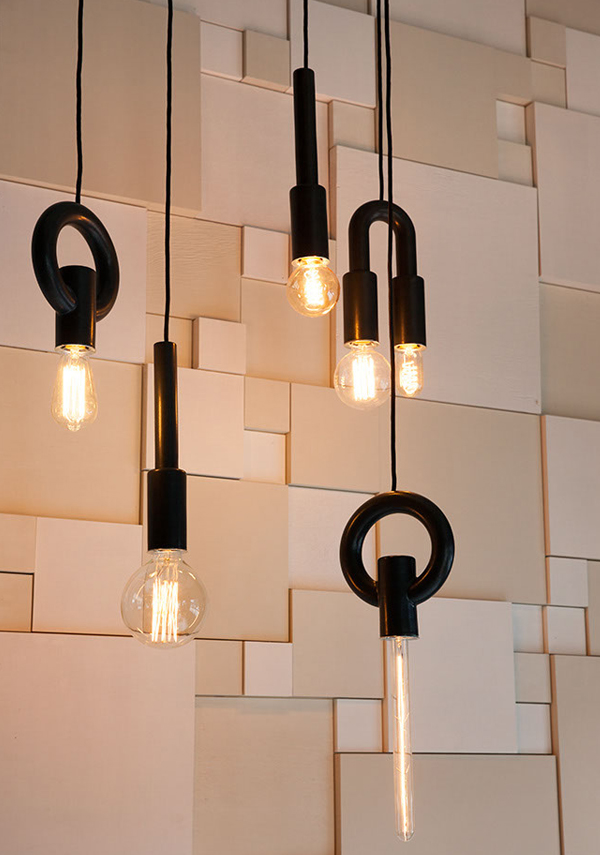 Anthony Raymond has a background in industrial and graphic design, discovering a passion for ceramics while working with Bonasera. His expertise in computer aided drawing (CAD) software in combination with traditional studio ceramic practice has modernise the process of designing Porcelain Bear's various products.
"Creating porcelain is about passion, dedication and a load of intuition. Technically it's a very challenging medium, but challenge and limitation fuel creativity and the results can be stunning," Raymond says.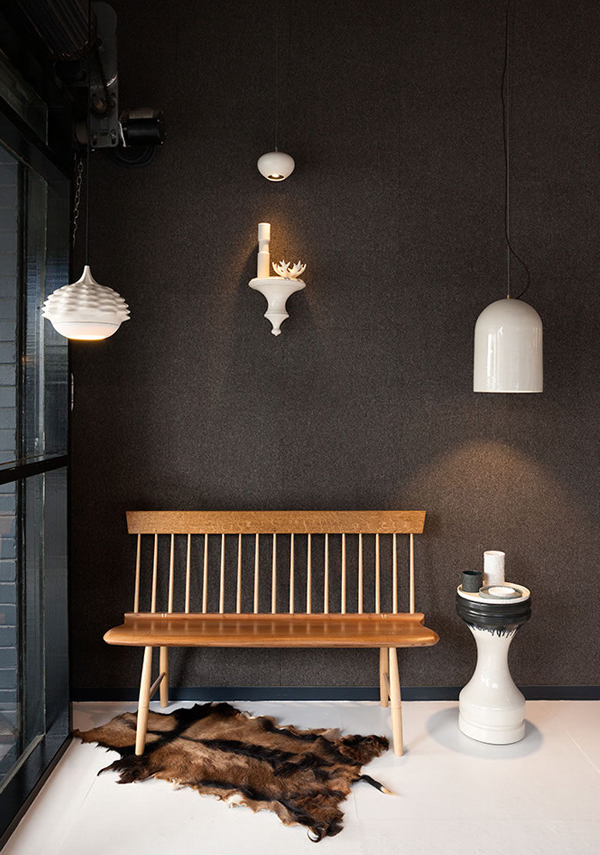 Porcelain Bear is open to collaboration, allowing architects and designers an opportunity to specify custom adaptations to existing products where suitable. Bespoke commissions are a specialty service. All products are manufactured in the 180 square metre workspace beside the showroom. This gives Raymond and Bonasera exclusive in-house communication with their craftsmen throughout the design process, from conceptual design stages to realising their work.
Click for our story on Porcelain Bear's debut of new lights at DesignEX this year.
For more information about Porcelain Bear visit their website.