Double its original size, with a footprint of some 520 square metres, the refurbished Miele showroom with its inspirational lifestyle environment makes much of its prime corner location in South Melbourne.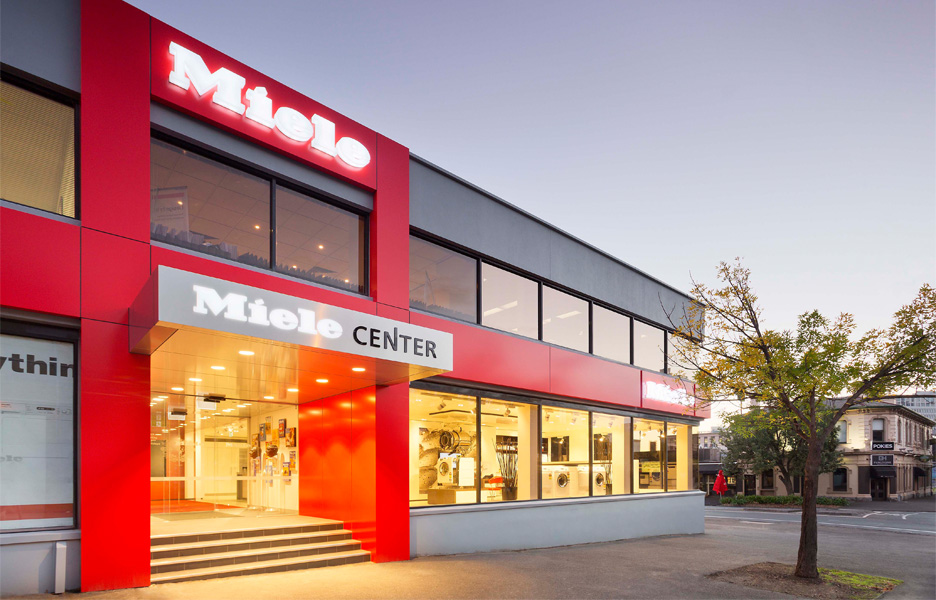 Strong branding on the expansive exterior reinforces its high visibility while the inside layout most effectively and comprehensively displays the Miele Australia appliance range.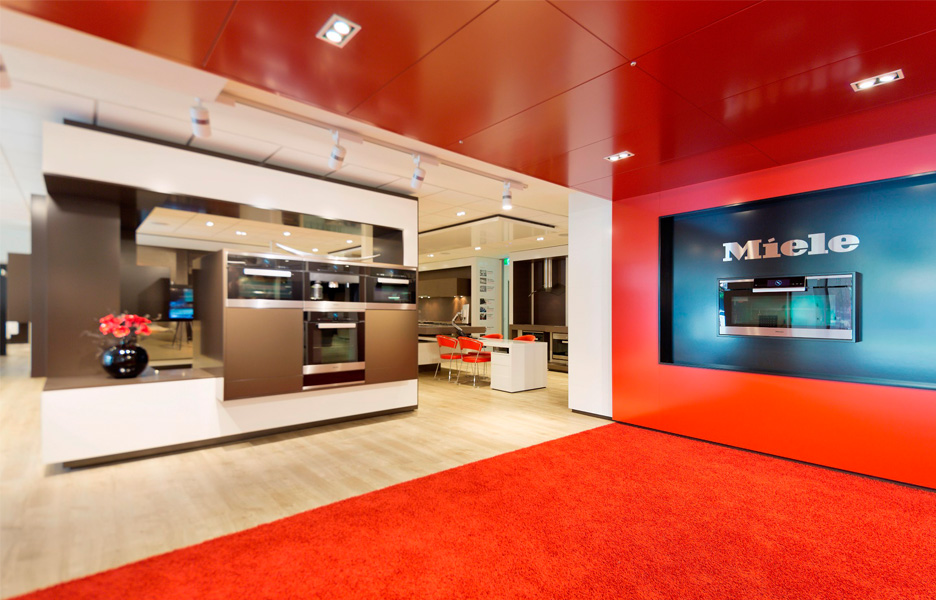 There are dedicated areas and especially designed kitchen displays to showcase the transformative design potential for each colour of appliance from the new Generation 6000 range. Refrigeration and dishwashers comprise the balance of the kitchen appliance area where customers are encouraged to consider how they would best configure these appliances to meet the demands of individual lifestyles using the digital Kitchen Visualiser.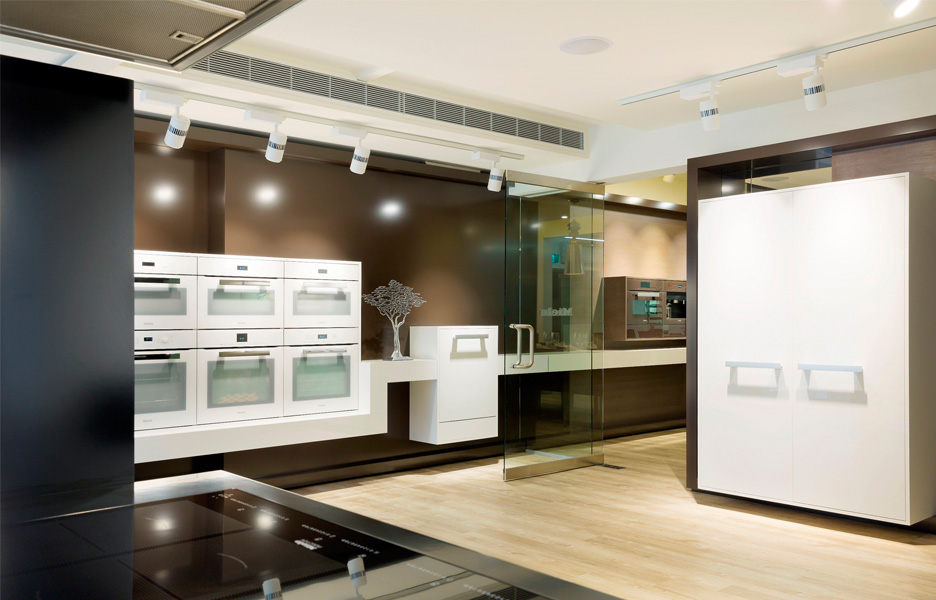 The Center's Live Kitchen offers cooking appliance demonstrations to showcase the features of Miele cooking appliances.