Melbourne's photogenic GPO heritage building has long since claimed its place as a go-to hub for discerning fashionistas and design enthusiasts. Last week's relaunch of the GPO's boutique rooftop event space, Alto, has added to the building's appeal as a thriving landmark destination in the CBD.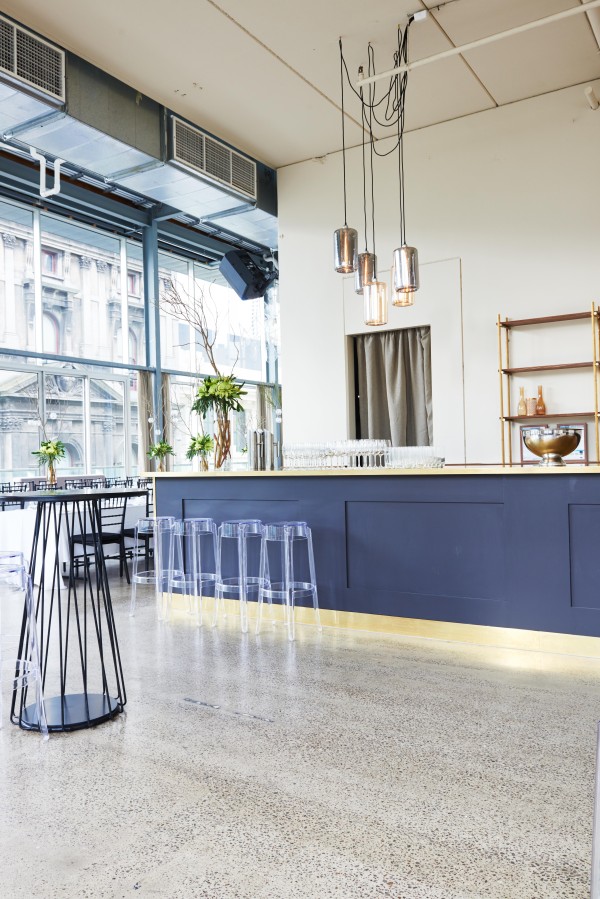 Designer Kate Hannaford of Moth Design was tasked with applying a fresh new aesthetic to Alto, using a casually elegant contemporary style. Jewel like glass pendant lights and the use of warm brass in the bar impart a glamorous lustre to offset the industrial heft of concrete flooring, while transparent bar stools and sheer curtains give a sense of visual lightness within the space.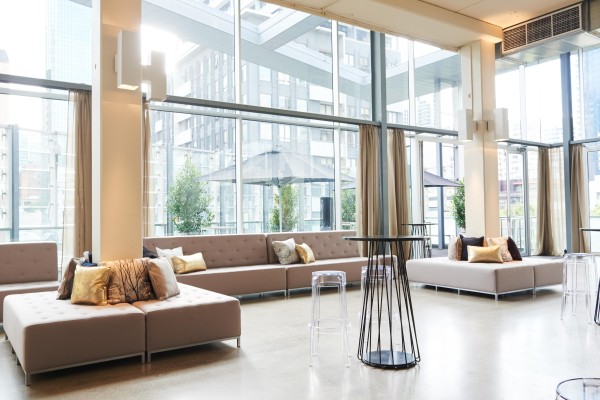 A key challenge for Moth Design was in creating a unique personality for the space, while still maintaining a level of subtlety that would allow for various event planners the freedom to construct their own themes.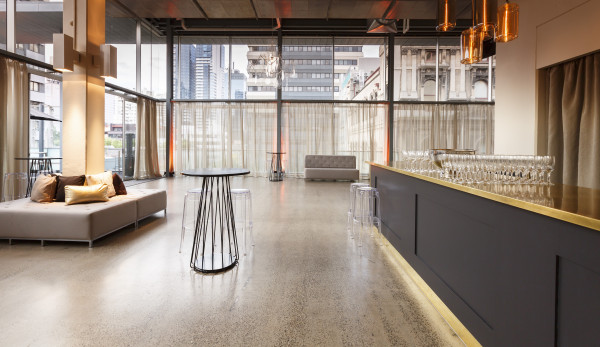 Alto is a multipurpose venue, with operable walls and versatile furniture options designed to suit a range of events, from seminars and fashion shows, to cocktail parties and wedding receptions. Floor to ceiling glass walls and a generous outdoor terrace space capitalise on the surrounding city views.
For more information, visit www.altoevents.com.au.