Dulux has released their annual colour forecast to coincide with the first days of Spring, unveiling a striking photographic series positing new design directions and a nuanced spectrum of hues.
Entitled Design Age, and divided into four distinct conceptual styles, titled Bio Fragility, Retro Remix, Future Past and Infinite Worlds, the series celebrates the collaborative works of Australian designers and makers. The rich and diverse showcase of local talent includes lighting and ceramic designers Porcelain Bear, custom furniture group Grazia & Co, Fleurage bespoke perfumiers and textile artist Elise Cakebread, who each turn their distinctive talents to realising and communicating one of the four key themes.
The images emphasise the handmade and artisanal, with colours coming alive through textured surfaces. A sense of individuality is at play within the palette, tapping into the current zeitgeist of infinite personalisation, as people across all industries increasingly look to imbue each experience or product with an element of the unique and tailored.
Bio Fragility
Painting a portrait of muted pastel, this theme is whisper pink and grey, with an accent of soft turquoise and yellow. Porcelain Bear's quirky and sophisticated Porcelena bowl displays the variegated beauty of marble and the subtle details found in natural resources.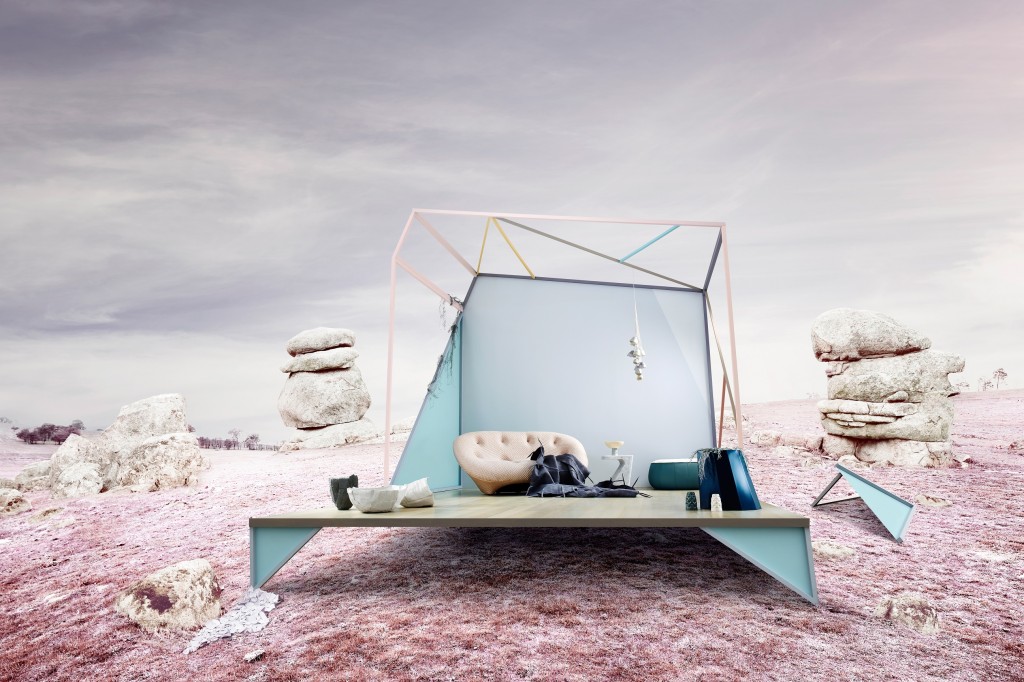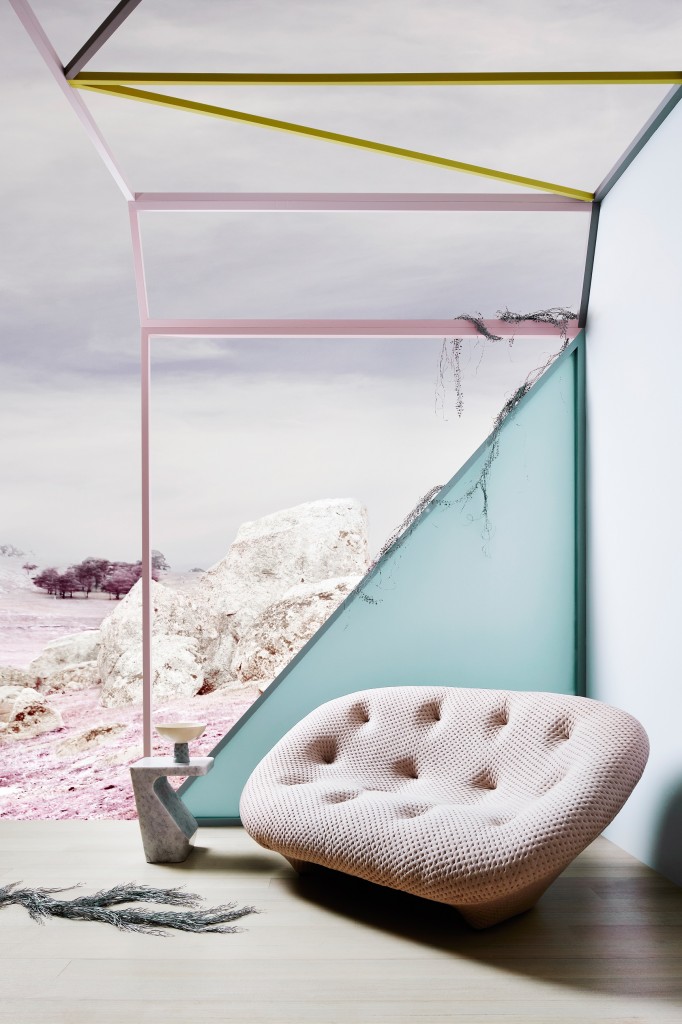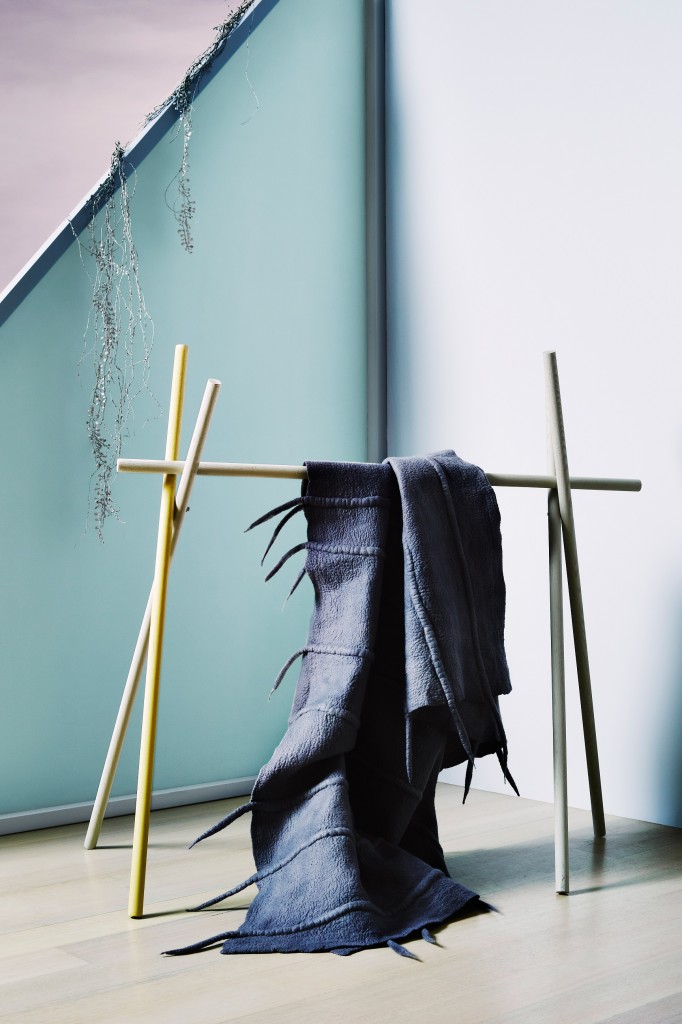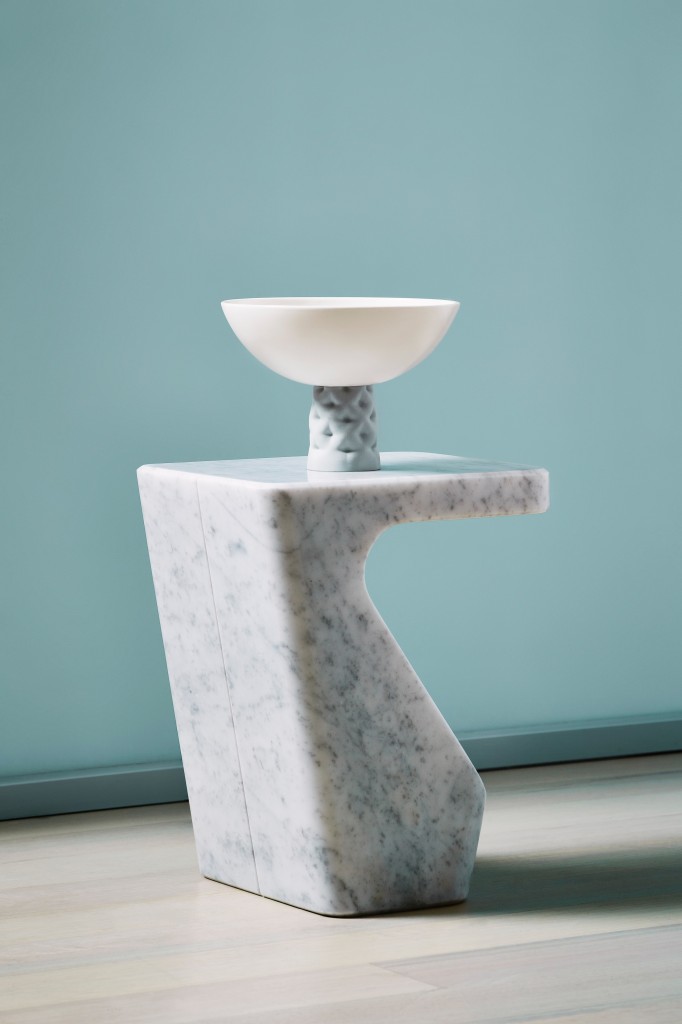 Retro Remix
This extroverted concept projects energy and dynamism, with a pop art sensibility resulting in a riotous, kitschy clash of colour. Grazia & Co's aptly named David ottomans and Bowie side table playfully pay homage to a retro style icon while experimenting with form and function.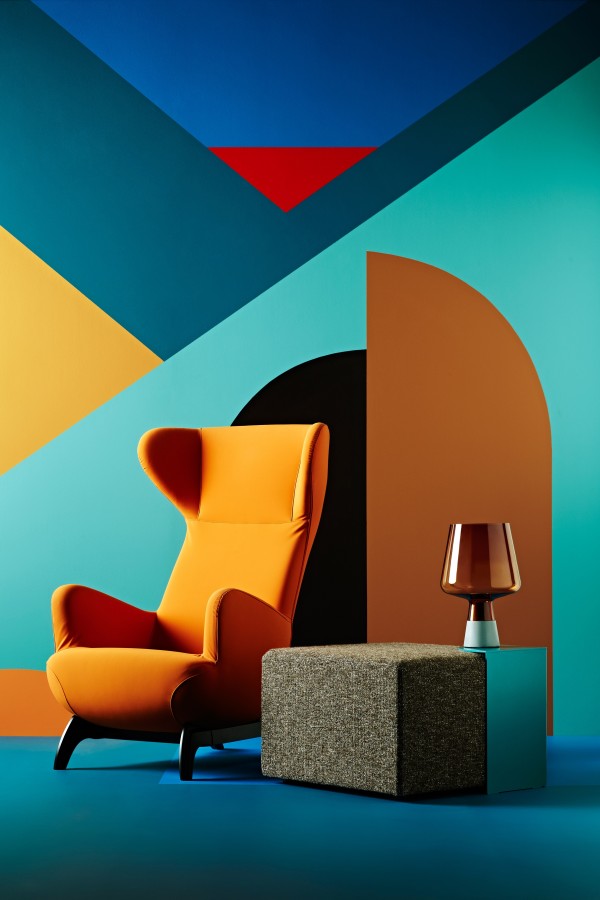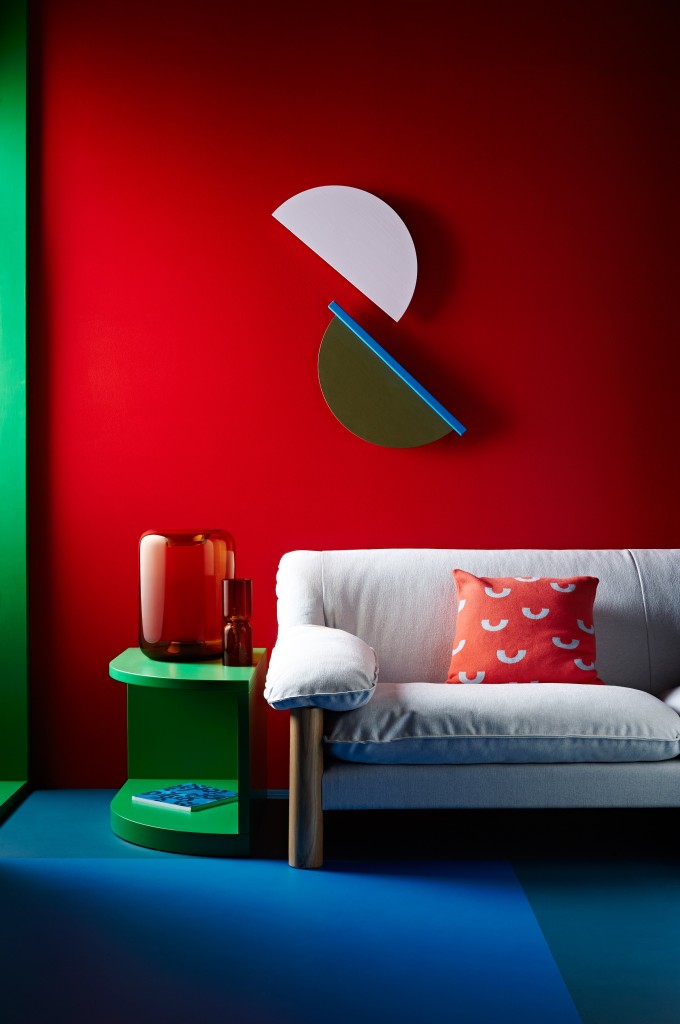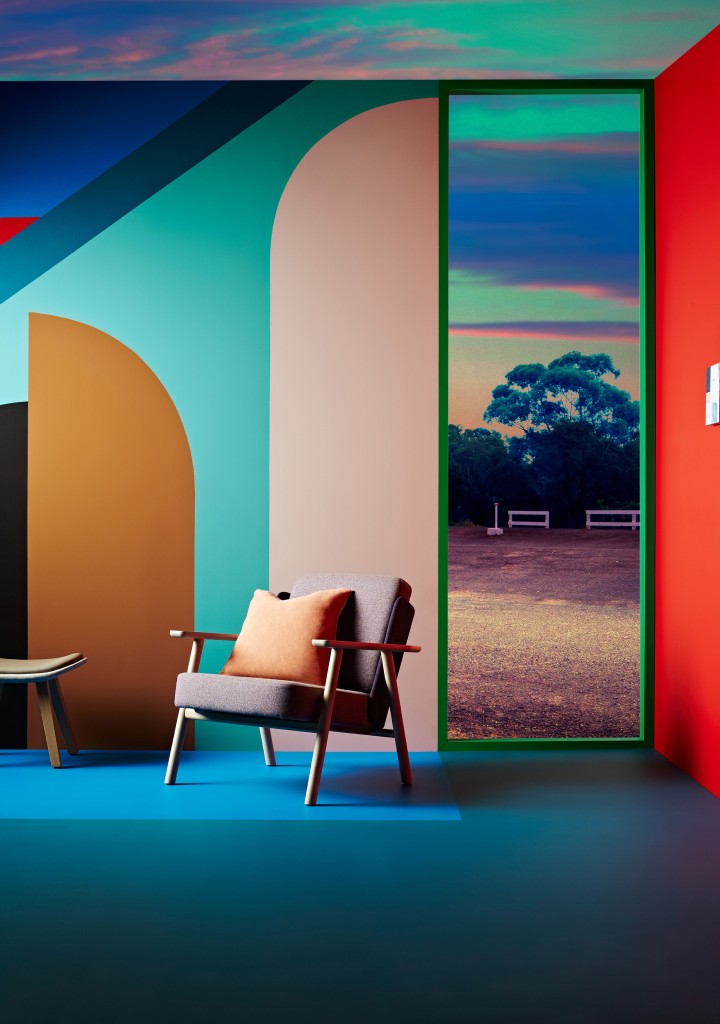 Future Past
With an air of eclectic vintage luxe, moody hues create the feel of an exclusive backstage lounge decorated in flea market treasures. Glass perfume bottles feature in a cabinet, but what can't be appreciated through the images is Fleurage's room scent, crafted especially for the concept.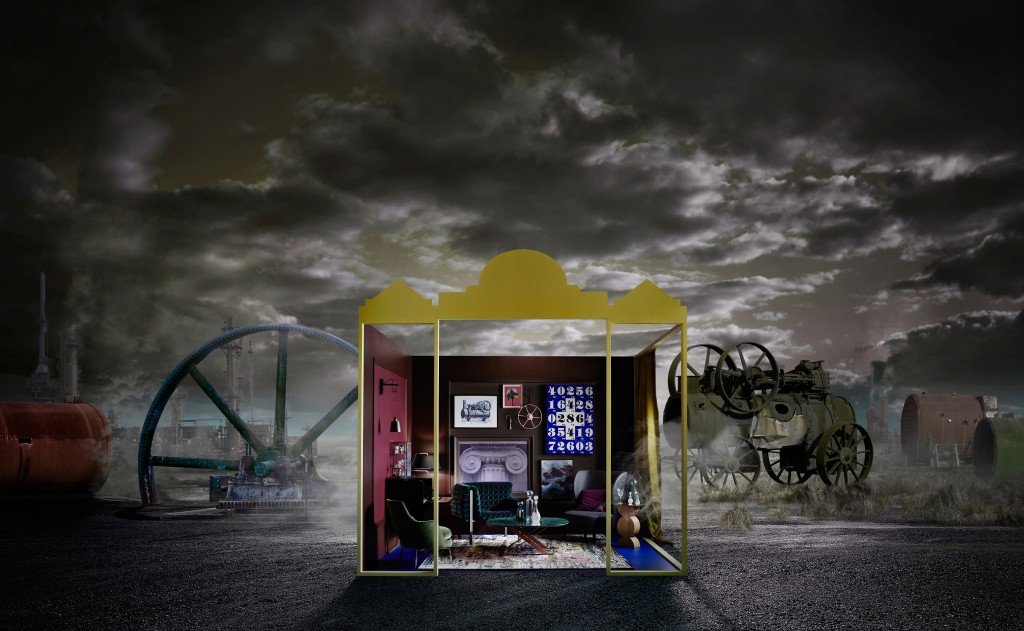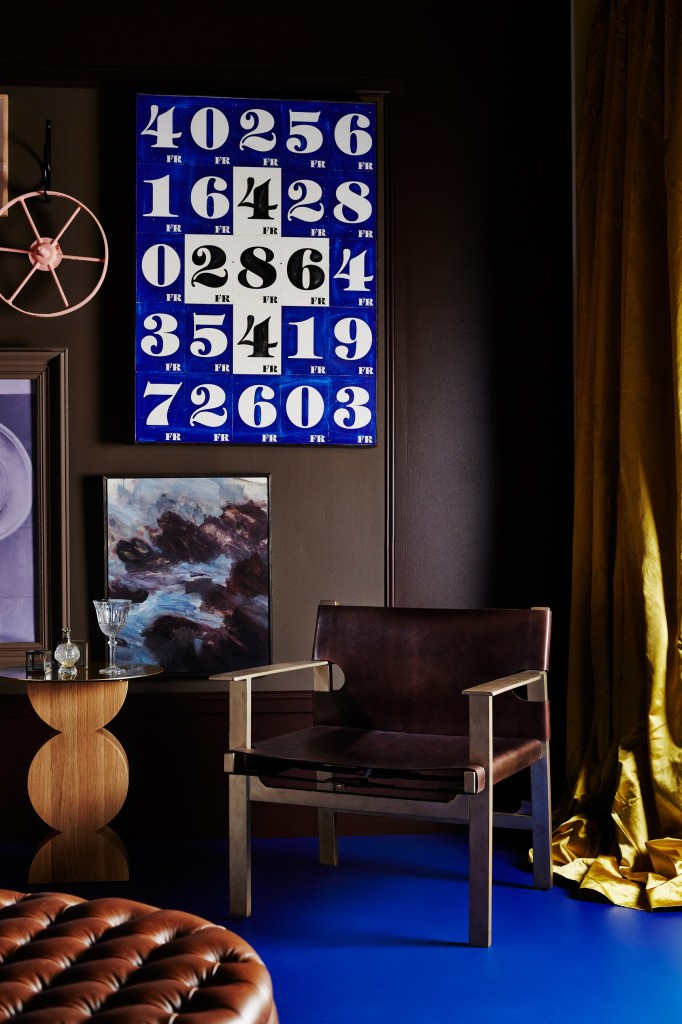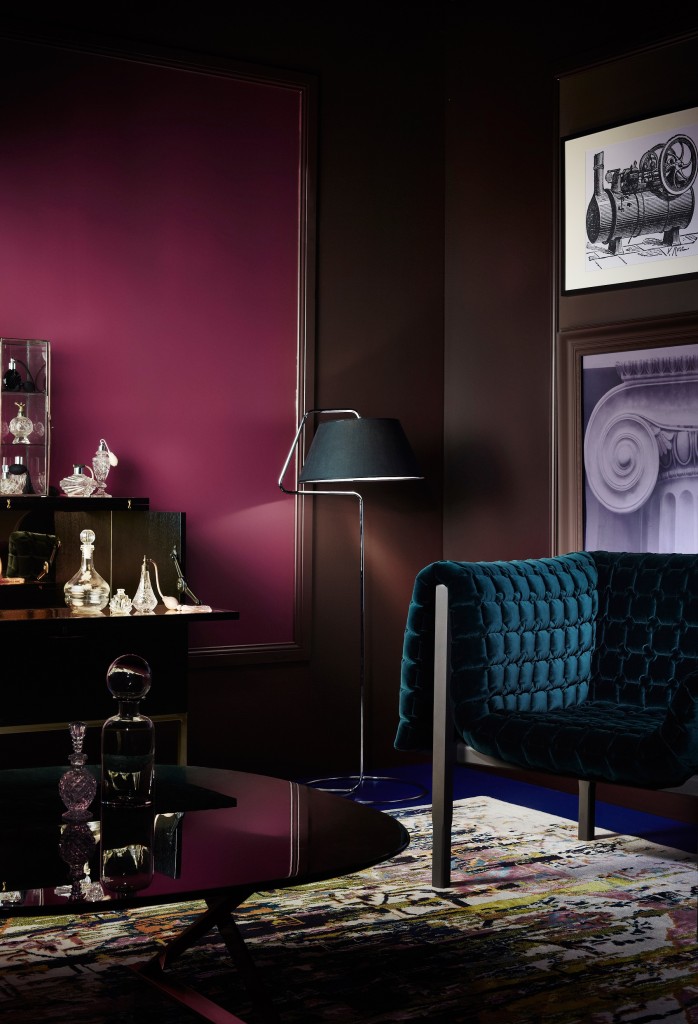 Infinite Worlds
Featuring a base of deep, ethereal teal punctuated by jewel tones, this concept evokes a futuristic aesthetic rooted in 1970s science fiction.  Elise Cakebread's curious Pile High Club floor cushions reference the textural era of faux fur and shaggy carpets, while being simultaneously suggestive of furry alien beings.