Image above courtesy of Participate Melbourne, West Melbourne.
The City of Melbourne's Places for People Study is returning for a third instalment, inviting residents, workers, students, and visitors to share their everyday experiences in Melbourne's neighbourhoods.
First completed in 1994, it takes place every ten years in order to understand how people use public spaces throughout the city. The study helps City of Melbourne work towards the realisation of liveable neighbourhoods, where local goods, services and infrastructure meet people's daily needs, and can be accessed by foot.
This year, City of Melbourne has doubled its project study area to include all of Southbank. The number of survey sites has also increased, and the Docklands will be included in the study for the first time. Nine pop-up stations will be set up across Central city, Docklands, Southbank, Kensington and Carlton, collecting qualitative research from city users.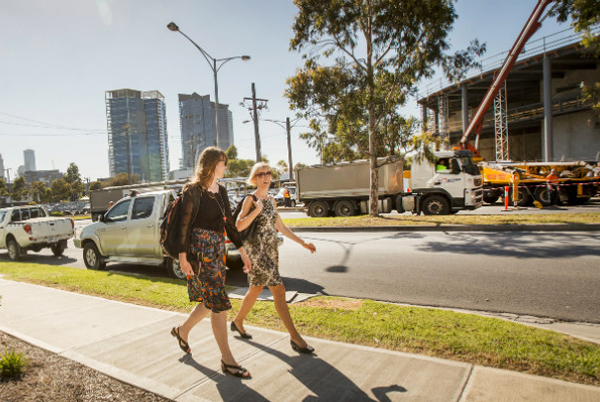 The study will hear how people access their daily requirements, from fresh food and groceries to education, recreation and community services. Additional feedback will also be sought online via the interactive neighbourhood survey. Phase one of the study was completed late last year, concentrating on public spaces in the city.
The current phase, Phase Two, focuses on how residents use and experience local neighbourhoods, and will take place 23 March to 26 April. Results from the previous two Places for People studies, in 1994 and 2004, helped influence urban design across the city. The City of Melbourne hopes this third study will play a similar role in future planning and urban design, and help them plan for the next decade.
For full consultation details, visit Participate Melbourne.