Two little-known ingredients – anthropological research and authentic storytelling – can help designers to "create places that boom", according to an event held in Perth.
Chances are you've heard of the international tourism explosion that, prior to the impact of COVID-19, transformed Tasmania from a sleepy backwater to one of the world's hottest destinations. Overseas arrivals jumped 15 percent to September 2018, and Tasmania was the only Australian destination listed in National Geographic's Best Trips List for 2020.
The emergence of MoNA (Museum of Old and New Art) in 2011 coincided with place-brand expert Guy Taylor starting to consult to Tourism Tasmania (he was later employed by the organisation, and has since launched Place Brand Agency). Since then, tourism operators have launched new offerings ranging from farm-gate experiences to gin distilleries, adding to the array of wilderness walks and pristine landscapes options available for tourists. Together with on point marketing messages, these factors have produced a major upturn in tourism numbers and spend.
Taylor spent a year examining similar offerings from around the world before developing a unique selling proposition for Tasmania, and he outlined that ongoing research and process at Making Places that Boom, an event hosted by the Property Council of Western Australia in August 2019.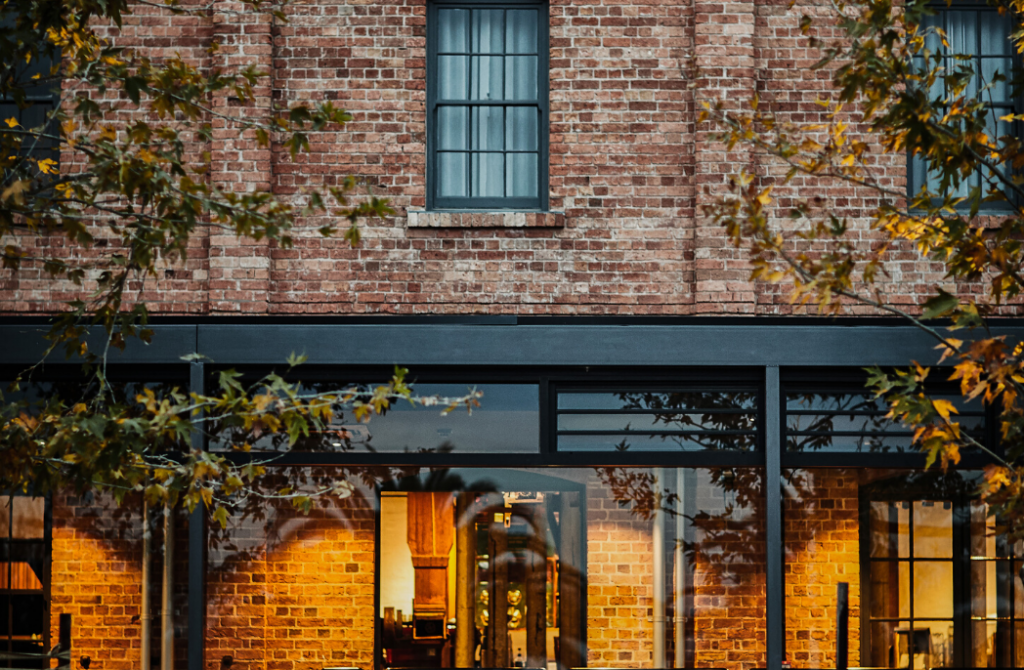 Taylor asserted that place-branding – also known as destination marketing – must stand out in a crowded media landscape, where individual attention spans dropped from just 12 seconds in 2012 to a mere eight seconds three years later. He added that research in cognitive neuroscience found that people now hold four to five separate thoughts in their working memory at any one time.
"We've got so much information coming at us that we tend to make repetitive purchases, because our attention spans are short," he said. "Things we've bought before we buy again, and brands have responded to this; the messaging has moved from external, to internal in our minds."
Taylor took attendees on a quick tour through marketing history starting with the product age in the 1900s, to the 'features and benefits era' of the 1920s, which gave way to a 'sense of belonging' personified by the 1950s nuclear family. At the turn of the 21st century, we entered the 'information age', which was quickly superseded by 'networked-collaboration' in the 2010s, which has morphed yet again into the 'surveillance age', he said.
"Now it's all about how organisations are using machine learning and affective science, which is looking at us – to help us, for good or bad – make decisions."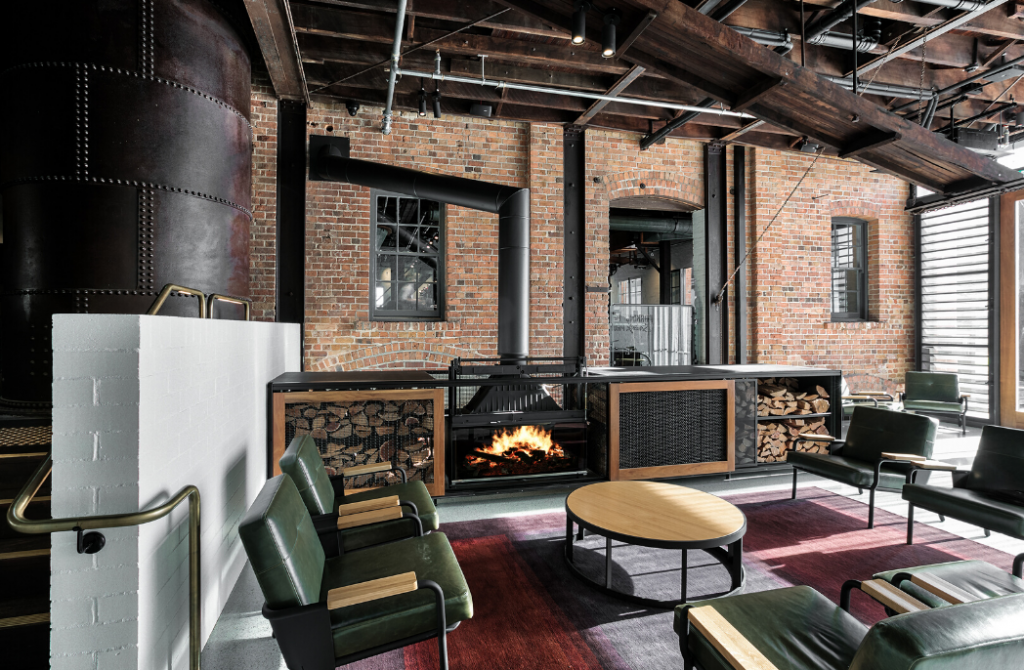 In the face of this rapidly changing media landscape, Taylor was tasked with turning Tasmania – a "wasteland with negative inbound visitation growth" – into a global destination. But he observed that marketing messaging for New Zealand, Iceland, the UK and Japan shared many similarities with that promoting Tasmania.
"For tourism and for place brands, there is a gravitational force of what I call industry conventions, which draws people into doing exactly the same thing as everyone else," he said. "And this is endemic across business because when something is successful, and that success is recorded as a metric, what will competitors do? They herd towards that success."
To counter that generic sameness, Taylor sought out authentic stories from local communities, unearthing a surfing-Japanese-sushi chef and 'The Laird of Crackpot', both of whom have been immortalised in Discover Tasmania tourism videos on YouTube.
"It can't be designed from the top down, or purchased from an advertising agency, it has to have a cultural component," Taylor said. "And it must exist within a structure, and the organisation that houses the place-brand needs to be able to transcend political cycles with its own legislation.
"Importantly, you need to be able to evaluate its performance over time."
In Tasmania, ongoing evaluation is measuring factors such as: population, skilled migration, foreign direct investment, sales growth for goods and services (both domestically and internationally), education levels and general community well-being.
One of the key differences in the marketing approach was to include both 'positive' and 'negative' emotions in storytelling, to embrace contradiction and confronting chapters from the state's past.
"There are five core primal emotions – love, happiness, anger, sadness and fear – but if marketers isolate the negative emotions out of the list, you only get half of the story," he said. "People want reality; they want authenticity.
"And we realised in our own place-brand initiative that words were crucially important."
Getting it right
A similar level of in depth research underpins one of Western Australia's most successful place-brands: the Premier Mill Hotel in Katanning, which opened in mid-2018.
Dome Café Group MD and CEO Nigel Oakey spoke at the opening, and emphasised the importance of understanding local stories as a way of creating attractive and appealing places – for both locals and tourists.
"We've come to realise that we are as much in the storytelling business as we are in the café business or the property business," Oakey said. "I now employ a full-time social historian and author, and three graphic designers.
"It's all about understanding who you are, what do you do, and why the hell does it matter?"
To get a better understanding of the Dome's customers, Oakey commissioned some unusual research into its cafes.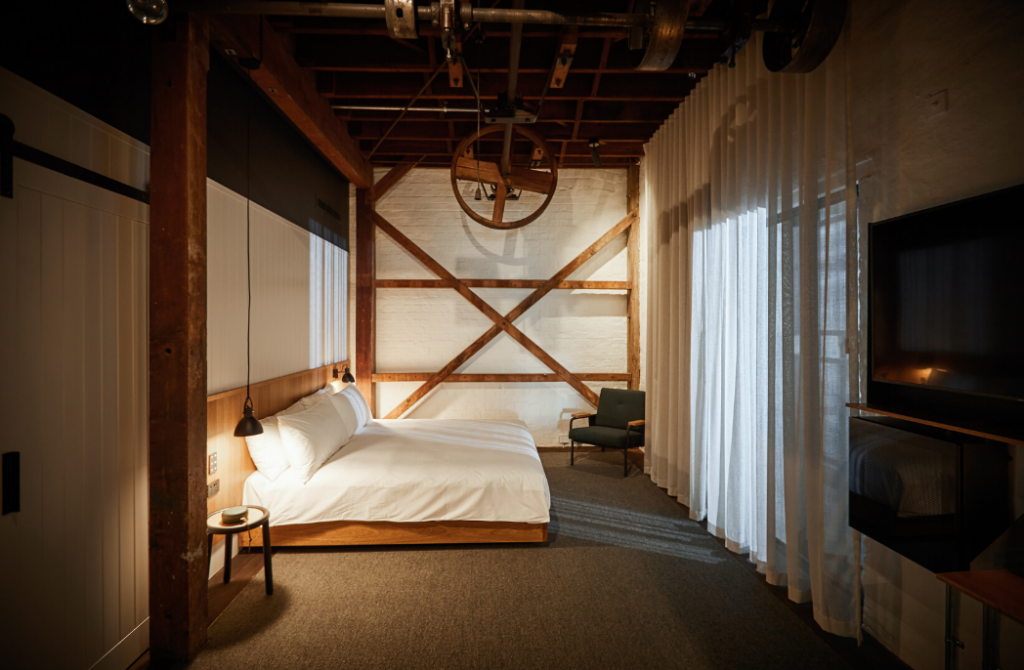 "Traditional marketing methods were only giving us so much, so I went to the university and hired 10 field anthropologists, and had them sitting in cafés from 6am to 10pm, doing nothing but observing human behaviour," explained Oakey. "Observation tells you what the real story is – what people are using you for, the jobs you are doing for them – and it really started to change the way we thought.
"We worked out that the 16 things we sell are very distinct from what's on our menu. We actually sell a thing called 'Quiet time alone', which can last for two, three or four hours – even to the point of having a nap, and not being told to move on.
"That's a unique product that we sell," he said. "It's not necessarily about the eating or drinking or the transaction."
The company incorporated the research findings into new cafés in diverse places – Midland, Port Hedland and Bassendean – where each iteration boasts local attributes and connections.
Oakey then purchased the derelict Premier Mill in Katanning and engaged spaceagency architects to reimagine the town's most beloved building.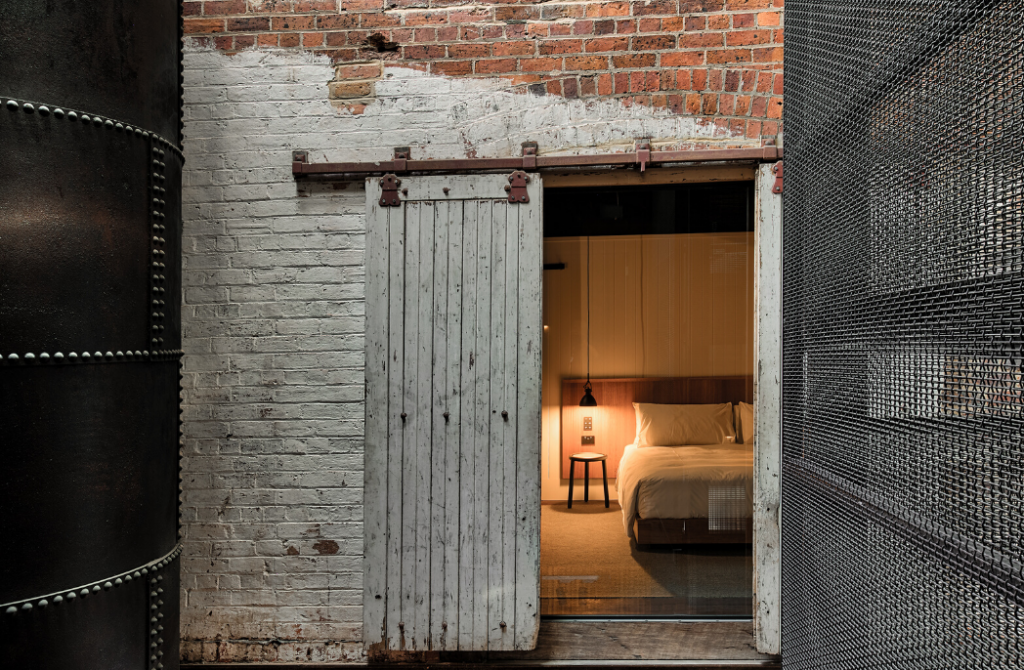 "Premier Mill was once the beating heart of this town, but it had become significantly decayed, so we've taken it through transition," Oakey said. "It was the site of the first electric light in Western Australia, and it supplied the town with electricity until 1954, so the Dome café now occupies power station number one.
"But we've diminished the [Dome] branding – we didn't need to shout from the rooftops – and created a community hub where the machinery connects to the context of the mill."
The original steam boiler remains in the hotel lobby, and the basement bar pays homage to the Mill's visionary founder Frederick Peace, who built Western Australia's first aerated waters and cordial plant.
"We have repurposed the space downstairs into the Cordial Bar, which only sells wine from the Great Southern region," Oakey said. "Think about your place, tell an authentic story and connect it to the local community."
Original patent drawings line the walls, bathrooms occupy grain silos, and the building and its machinery remain largely intact despite extensive interventions. "And people are loving it," Oakey said, adding that he'd received a call from Trip Advisor on the morning of the opening. "We are now the eighth best hotel in Western Australia by their ratings, and we're heading into the Top 5."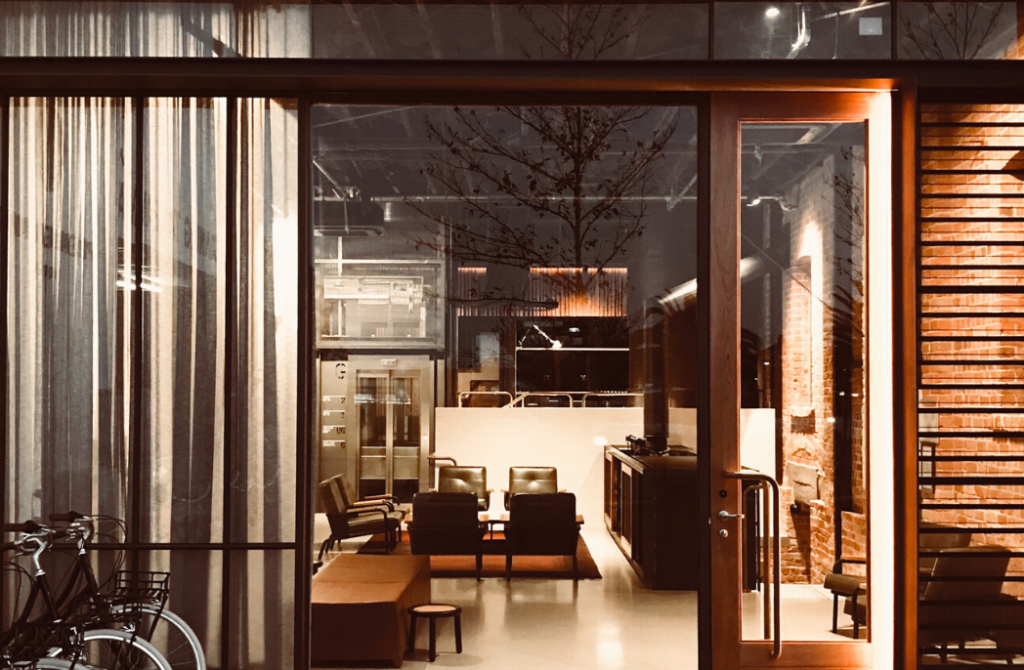 The hotel collected the prestigious Lachlan Macquarie Award for Heritage in 2019, and its success has breathed new life into the wider area.
"We've used the Katanning Mill to showcase the Great Southern trails, so visitors can climb Bluff Knoll or visit the Frankland Estate winery," Oakey said. "It's about being a concierge to our local region."
The Mill is the first of seven hospitality projects Oakey is undertaking in regional Western Australia towns – the second is the Farmers Home Hotel in Northam – and the business strategy is proving to be a successful one.
Meanwhile, Tasmania's international visitors grew from 267,000 in September 2017 to 307,000 the following year, with spending rising from $484 to $547 million over that same period. The caveat is that growth has eased somewhat since then and the impact of the coronavirus crisis is yet to be fully understood, but in the meantime it's clear that deep research and authentic stories have an ability to transform tired and neglected places into places that boom.
All images: Premier Mill Hotel. Top image © Allan Myles
Resources:
Guy Taylor recommends the books Blue Ocean Strategy and Blue Ocean Shift by W Chan Kim and Reneé Mauborgne. www.blueoceanstrategy.com/books
Nigel Oakey recommends A Pattern Language by Christopher Alexander.www.patternlanguage.com/bookstore/bookshelf.html#0