inside co-editor Jan Henderson knocks on the door of Bianca Hung's charming home and is given the guided tour of an interior that is refined and perfect for a life filled with design.
inside: How long have you lived here and what drew you to the property?
Bianca Hung: I have been here for 12 years now. Since moving to Melbourne I have always lived in the inner north, so the location was a key driver. The existing character and Heritage features of the space, including the high ceilings, were things that stood out. Also the condition it was in when I purchased it meant I could renovate and add my personal touch.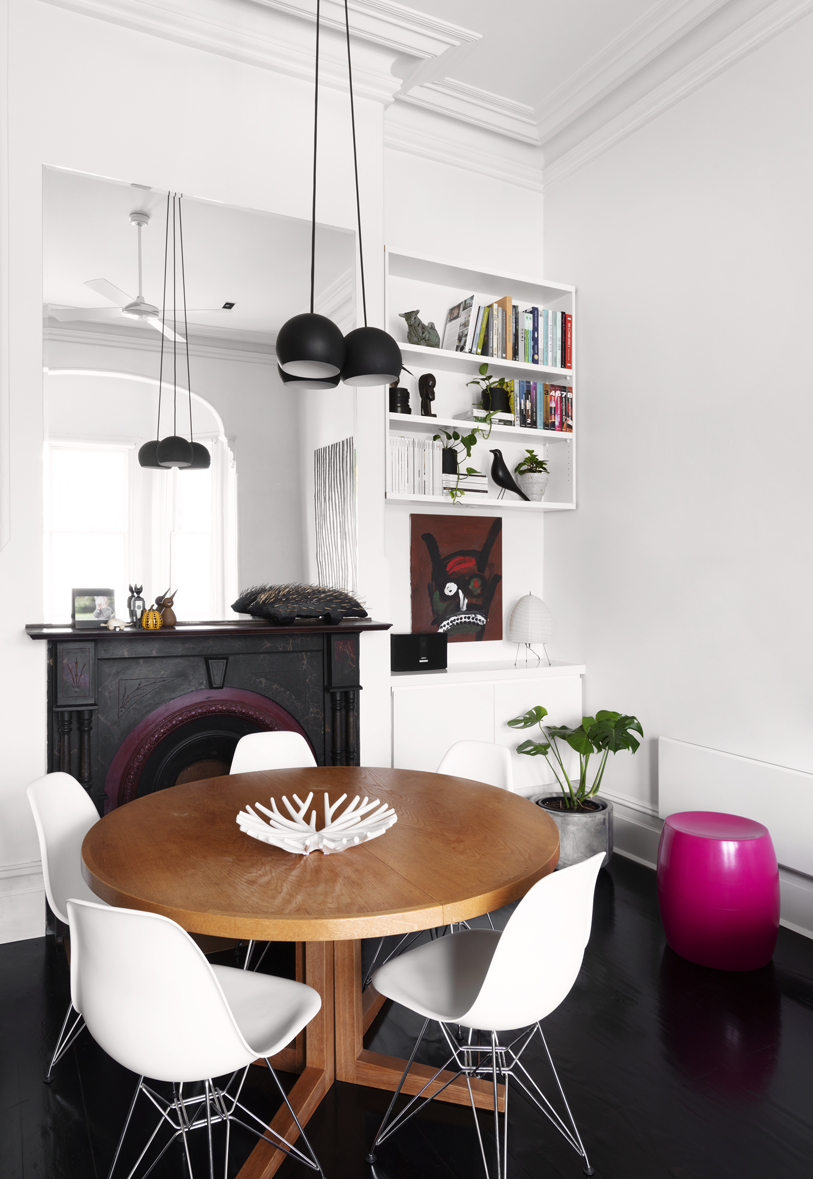 When did you produce this design?
I planned to renovate as soon as I purchased the property, so was designing from day one. It took about six months to finish the renovation but, that said, I would say it's not actually finished even this long after – it was about 90 percent finished and OK to move in, so it's meant that a lot of those unfinished things are still unfinished!
What was the thinking behind the design?
The space was a traditional Victorian home consisting of a series of rooms within the existing cellular structure. The bathroom and kitchen layout had been updated in the early 80s and was really inefficient and closed in. Overall, I just wanted to open the space up as much as possible and provide a sensible flow of spaces. The intention was to provide a contemporary response to a Victorian house that brightened the space and also provided a good backdrop to build and add layers with furniture, art and other personal items over time.
Are you a good client?
I can be a bit controlling and like things a certain way, so if I was someone else's client I'm not sure they would consider me a good client. But as my own client, I can't complain.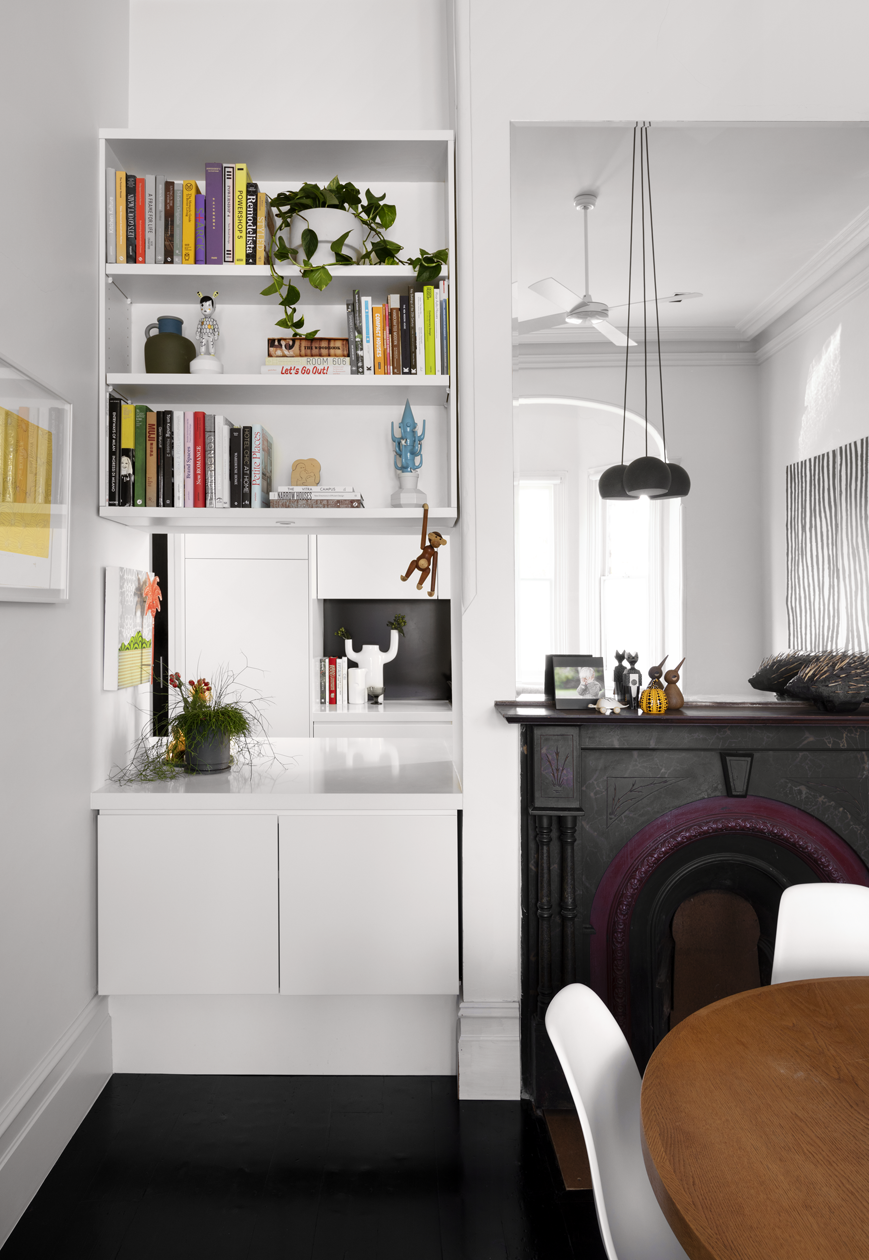 Which is your favourite room and what makes it special?
The living room – it is at the front of the house and includes the original bay window and high ceilings. It faces north so it gets the sun all day long, which makes it perfect in the morning or the afternoon.
Tell us a bit about working with your art collection.
The art I have has been built up over a number of years and includes paintings, prints and objects. I haven't consciously curated a collection; instead they are all pieces that I have liked and interested me at the time, which I think is really important.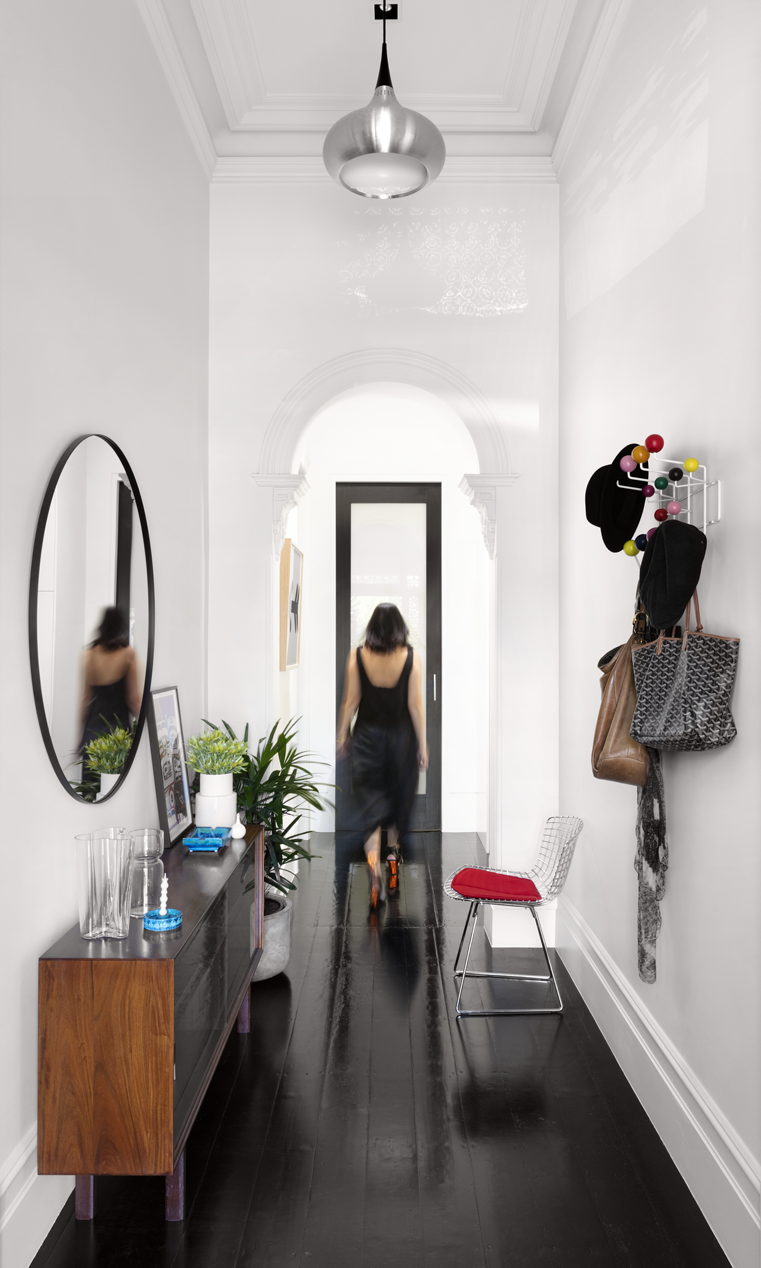 Which is your favourite piece of furniture and why?
My Egg chair – it's a classic!
Does being in the design industry, where you're constantly looking at new design, make it difficult to choose products for your own home?
It definitely impacts on any major design decisions, including a planned bathroom renovation, which has been in 'design' for a few years now. But in relation to other items such as furniture, accessories or art it simply opens up options. In the end, however, I have a pretty clear idea of how I want my home to be.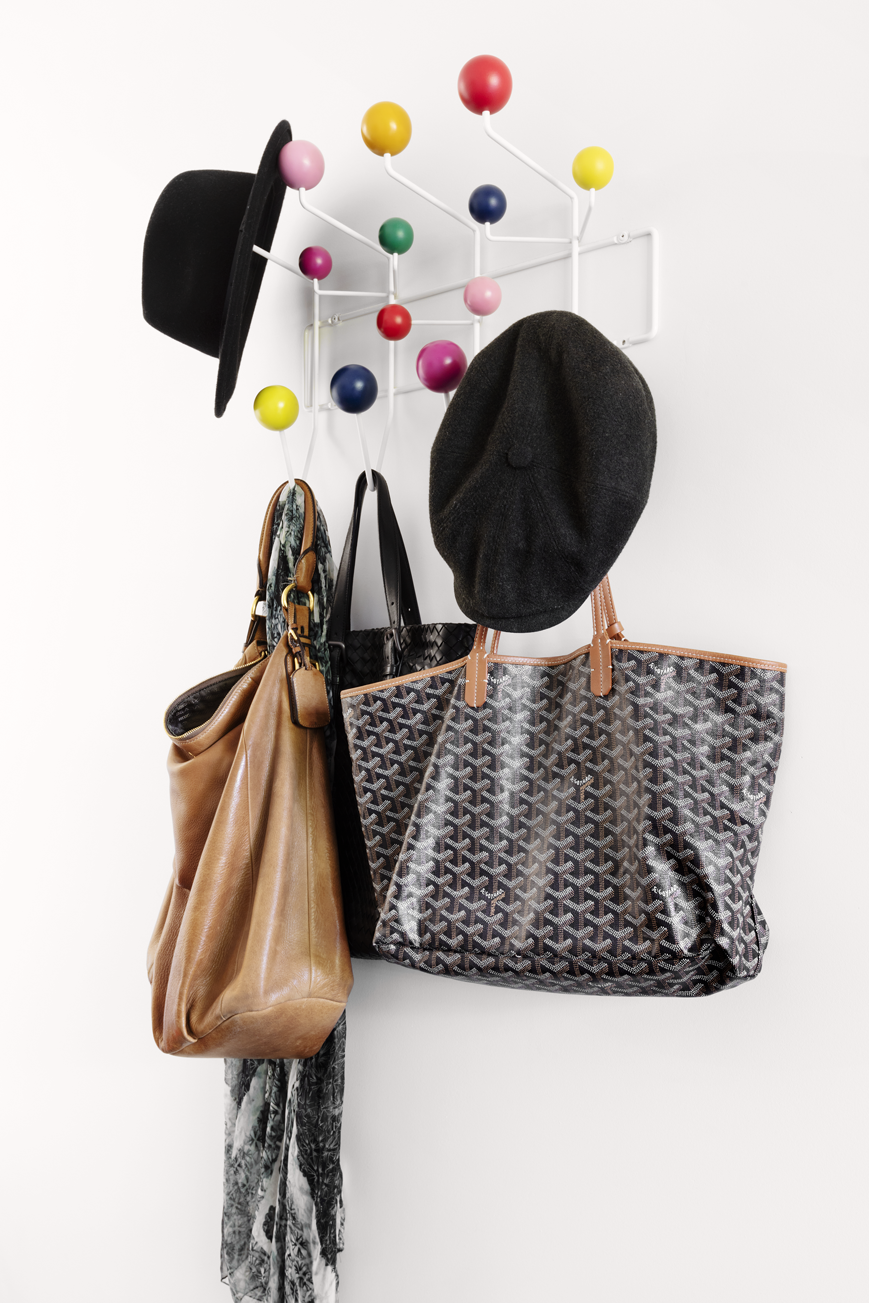 Are there any loose elements that you change frequently and, if so, what are they?
I'm a bit of a creature of habit so tend to leave things as they are; however, I don't have a huge amount of space, so things are moved around when a new piece of furniture is added to make sure the space feels as large as possible. I have also recently started to move a few pieces of art, as well as plants, around the house and it's quite refreshing.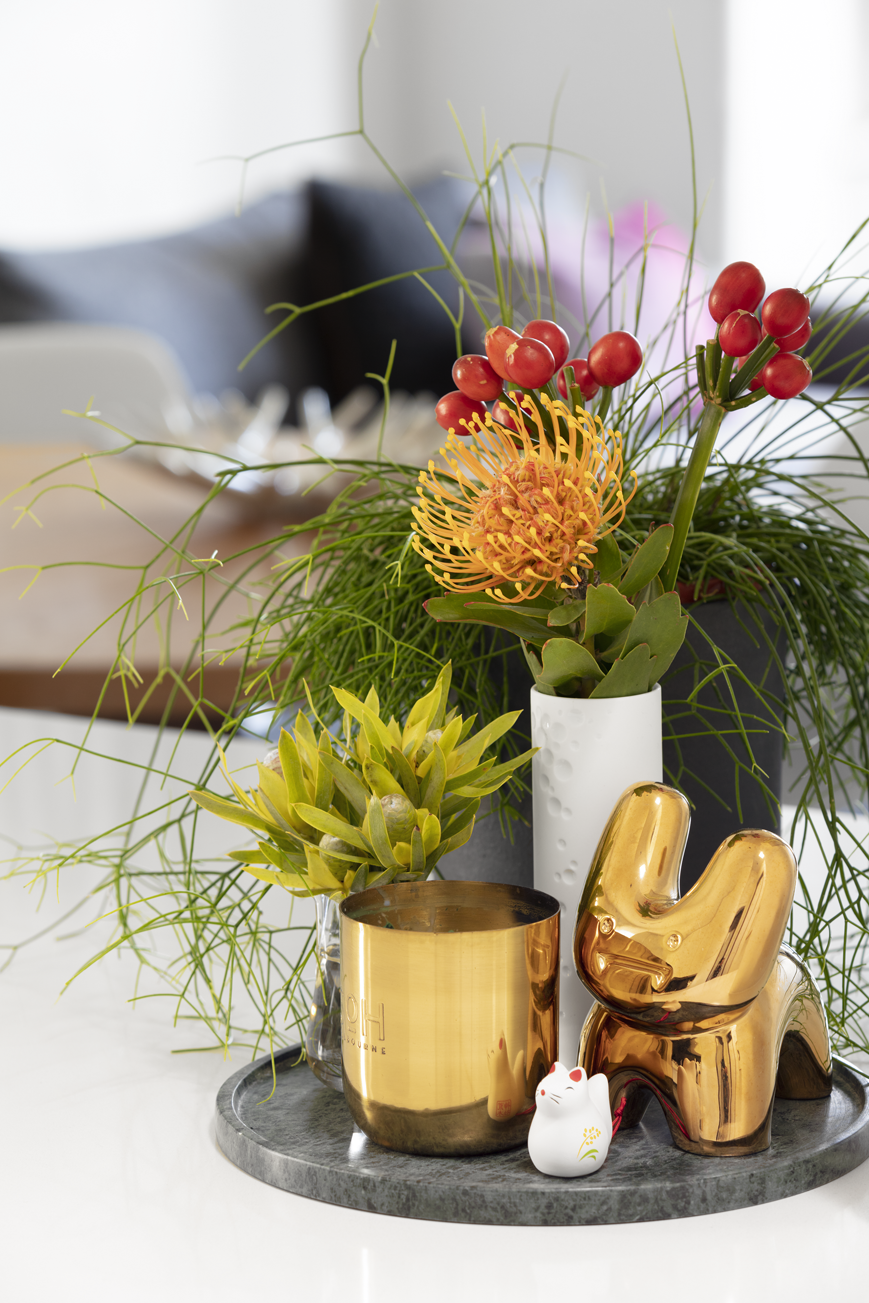 This article originally appeared in inside 106 – available online and digitally through Zinio.