Above image and all photography credit: Matt Irwin
Echoing Melbourne's claim to the throne this year as the world's most liveable city (for the fourth year running), Mint Lighting Design and ENTTEC worked in tandem to deliver a complete transformation of the forecourt and main terminal façade at Melbourne Airport. In a bid to meld ambience, entertainment and function, the two companies installed a staggering 2140 individual products in a lighting project that boasts over 40,000 pixels.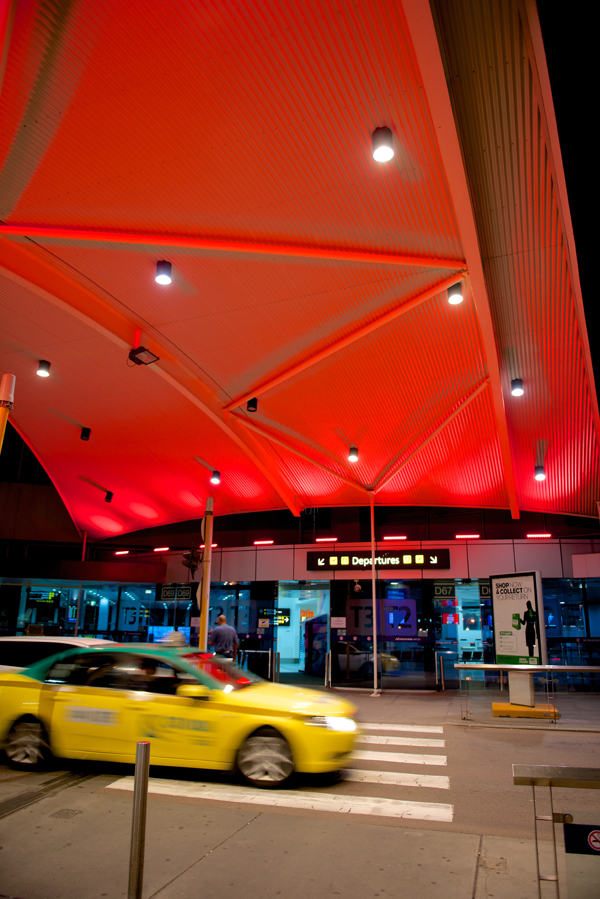 Inspired by research linking blue light with the suppression of the secretion of melatonin and the reduction of sleepiness, Director for Mint Lighting Design Adele Locke revealed that white light was banned from the design.
"I had to determine a way to use coloured light that was sophisticated, dynamic and, critically, not overwhelming for weary travellers."
This resulted in a 14-metre sign of 'Melbourne', 140 metres of double-sided light projections beneath the elevated roadway, 60 metres of canopy lighting and an interactive 'Light Shower' that bathes visitors in blue light, reinvigorating jetlagged arrivals.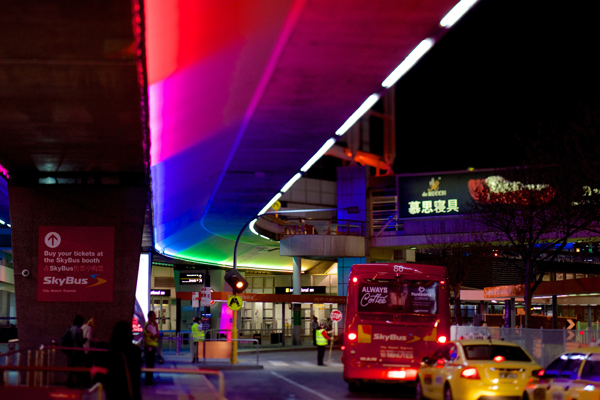 ENTTEC founder and General Manager Nicolas Moreau says it is among the most sophisticated ENTTEC has built in its 15 years of worldwide installations.
"The sheer scale of the site, access issues, and the number of control channels needed (over 40,000) meant that we had to use every tool in the box."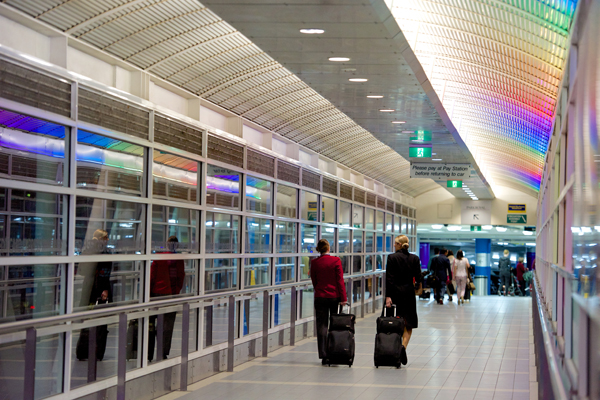 This has required a control network comprising five analogous technologies –  allowing for an intricate, synchronised light show that can be programmed to celebrate important days in the city's multicultural calendar, while at the same time promoting equilibrium between form and function.
"Using blue lights over entrance doors and colour-coded light for bus shelters provides travellers with more directional cues," Locke says, "The sequence of colour change also provides staff with a more playful work environment."