Written by Marcus Piper, Images by Mark Chew, Alex Kershaw, Joahua Aylett, Scottie Cameron, Trent Jansen.
There are many dichotomous aspects to Trent Jansen – designer, maker and perhaps even historian. After a decade spent refining a conceptual approach to design, his new Tidal collection for outdoor furniture house, Tait seems the perfect illustration of his ability to layer concept and form.
"Me and the water are just not meant to be together!" laughs Jansen, based in the beachside village of Thirroul, a short distance from where he grew up on the NSW south coast. The water, or more so the ocean and culture surrounding it, are the direct inspiration point for the collection. Tidal takes its form from the shape of waves at different stages in their movement, combining a material reference to mid-century classics with one very healthy glimpse into the photo albums of those who grew up with 1970s Australian surf culture. Suzie Tait, co-founder of design company Tait, says she could recognise her own childhood when she looked at Jansen's initial concept presentations. "We could very much relate. I've got photos of us as kids growing up in the 1970s, my brother was very much like the guys in the pictures. We shared that connection," she says.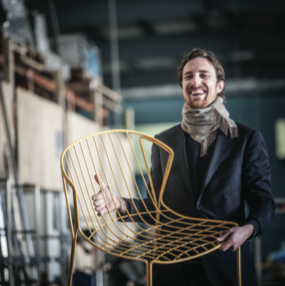 Sitting in the lounge room of a modest coastal home, at the foot of the escarpment in northern Wollongong, Jansen is talking me through his work and his thinking. For every finished piece there is a collective body of research around ideas and process that inform the final object. Around him is a collective wunderkammer of contemporary cultural references – works of Australian art representing colonial, multicultural and Indigenous Australia, furniture of his own creation, alongside that of other young Australian designers. Amid all this are mid- to late century objects, designed and made to withstand cultural change and, notably, a miniature of Marcel Wanders' Knotted chair made by his mum from red wool. It is here we find another key to the duality of Jansen's approach.
Jansen, whose paternal grandparents emigrated to Wollongong from postwar Holland, studied design at COFA (now UNSW Art & Design), with the view to being a graphic designer. Identifying the turning point to object design, Jansen recalls: "I guess that's one of those serendipitous things, I ended up in a degree that was multidisciplinary and I was exposed to so many different things." One of those things was a lecture on Dutch design house, Droog. "It just really spoke to me. I loved it. I was so taken by it," says Jansen. Initially what spoke to him was the nostalgic, tongue-in-cheek reference to everyday Dutch life. A life he knew from childhood through the collected objects in his grandmother's living room.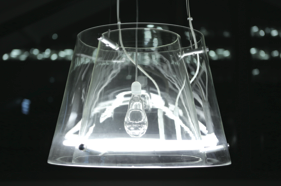 On further investigation, and with a small dose of maturity, Jansen discovered an approach to design that allowed him to view the world through a kind of stereograph. An historically Dutch approach, "this idea of wanting to reflect the culture back on itself ", enabled him to explore the past as a way of creating something new.
"My mum is completely Aussie!" exclaims Jansen, a statement that is followed by ancestral speculation handed down through generations. This is the other image in the stereograph that is held by Trent Jansen. One of exploration into our collective past, the intersections of culture and what it means to be Australian in a traditional and modern context.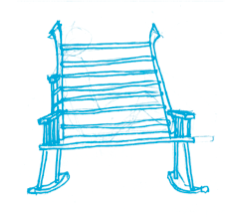 "Trent has a great deal of respect for cultural heritage and is extraordinarily thorough in incorporating cultural identity and history into his works," says Marcel Wanders, whose Knotted chair – reminiscent of the 1970s Macrame fad – inspired Jansen's way of thinking. "His collaboration with Broached Commissions has the same kind of take on defining the Australian design identity as Droog has done for the Dutch design identity," he adds, citing Jansen's Chinaman's File rocking chair as a key example.
The Chinaman's File, a tribute to the thousands of displaced Chinese gold diggers who walked the goldfields in the mid-19th century, is part of Jansen's ongoing collaboration with Melbourne-based Broached Commissions. Highly conceptual, the work is based on extensive research and an ongoing dialogue with creative director, Lou Weis. This ongoing discourse has allowed Jansen to bring his stereoscopic pictures into focus, forming a complex image of historical references through both idea and outcome. "He's giving form to ghosts," says Weis, referring to the work Jansen is developing for a solo exhibition with the brand next year – a statement that can equally describe the designer's growing body of work.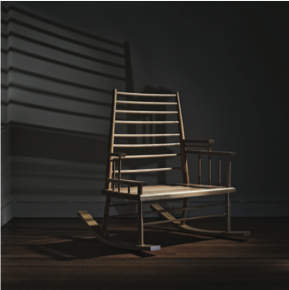 One such piece is the Briggs Family Tea Service, mixing porcelain with kelp and wallaby skin, in something of a family portrait. The collection explores the families that were formed through the intersection of Indigenous and colonial Australia – each piece characterising a member of the Briggs family through form, function and material. The concept of family and relationships is explored heavily throughout Jansen's work. His early Pregnant chair produced by Wanders' brand Moooi and, more recently, the Kissing and the Nuptial pendants, the latter forming a collection for DesignByThem, provide a more direct engagement with his conceptual thinking.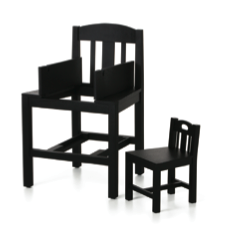 "There is something of a consistency of aesthetic through the work and it does rely on archetype and nostalgia to some extent," says Brian Parkes of The Jam Factory, who has seen Jansen's career develop over the past decade. "I think that is the case because of the much stronger conceptual thing going on, which is really about integrating a narrative and using storytelling as a way to connect audiences emotionally…"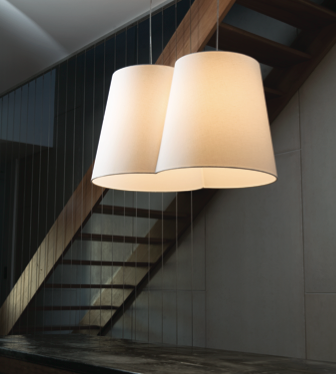 Though he happily admits he wouldn't have made a great graphic designer, Jansen's work is very much about visual communication. "Naming is incredibly important in conceptual design. It's the in. It's the one little chance you get to give a person a hint of what this is about and the rest they have to connect with themselves," he says. "With a very simple introduction, or hopefully just giving the person the name of the work they can make the connection to the form, and see how it has influenced the shape."
Having spent the majority of his career working in a conceptual space, Jansen is now applying his thinking to more commercial products. Influenced by the 'furniture' of squatters and selectors through Australia's frontier times, his Make Do range of street furniture for UAP is derived directly from a lack of materials and thus a necessity to simply make do. Similarly the poolside collection – Tidal – is formed from Australian mythology, just of a different era.
Using everyday objects to link us with our past, Trent Jansen is developing a design language unique to the Australian way of life. It is a language that engages us in our history, culture and mythology, formed through the exploration of his own ghosts.
MEZZANINE issue #1 is now on sale and can be found in leading newsagents Australia-wide for only $7.95. You can purchase a yearly subscription here for only $29. Digital subscriptions are available through Zinio for $19.