Images of Hugg store by Nic Granleese.
The super cool fit-out of the recently completed Hugg store on Londsdale Street in Melbourne's CBD is playful and stylish; childish with an air of sophistication.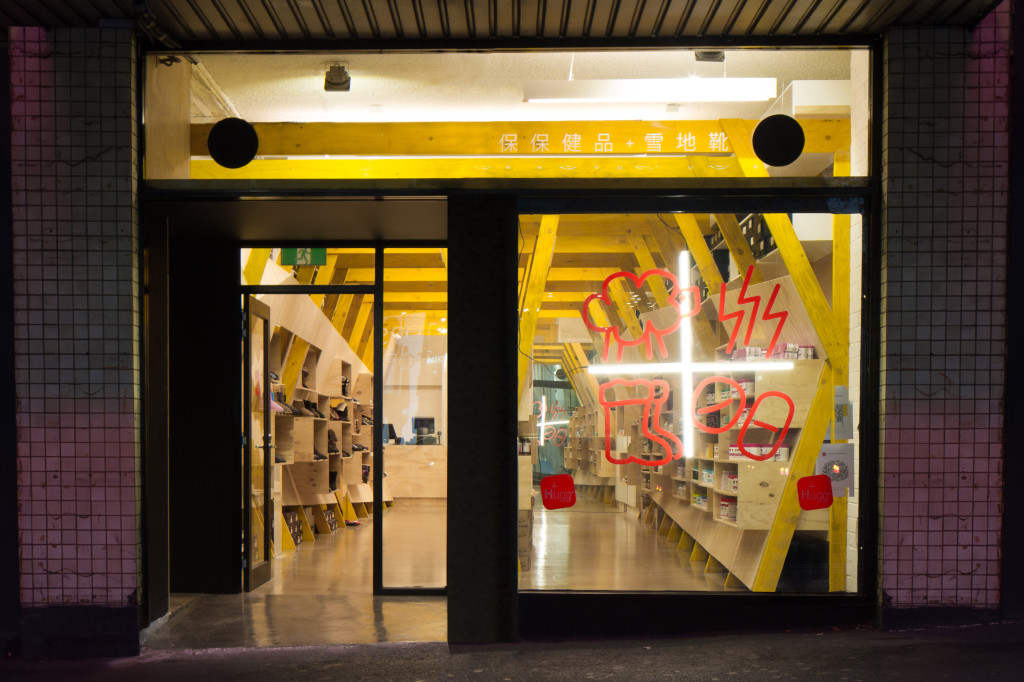 The shop, which sells health and sheepskin products, sits on a floor space of just 100m2 and was accomplished – from concept design to opening – in five weeks. The Nordic-influenced design, inspired by the possibilities of timber and craftsmanship, maximises the limited space available and provides a clean, fun aesthetic.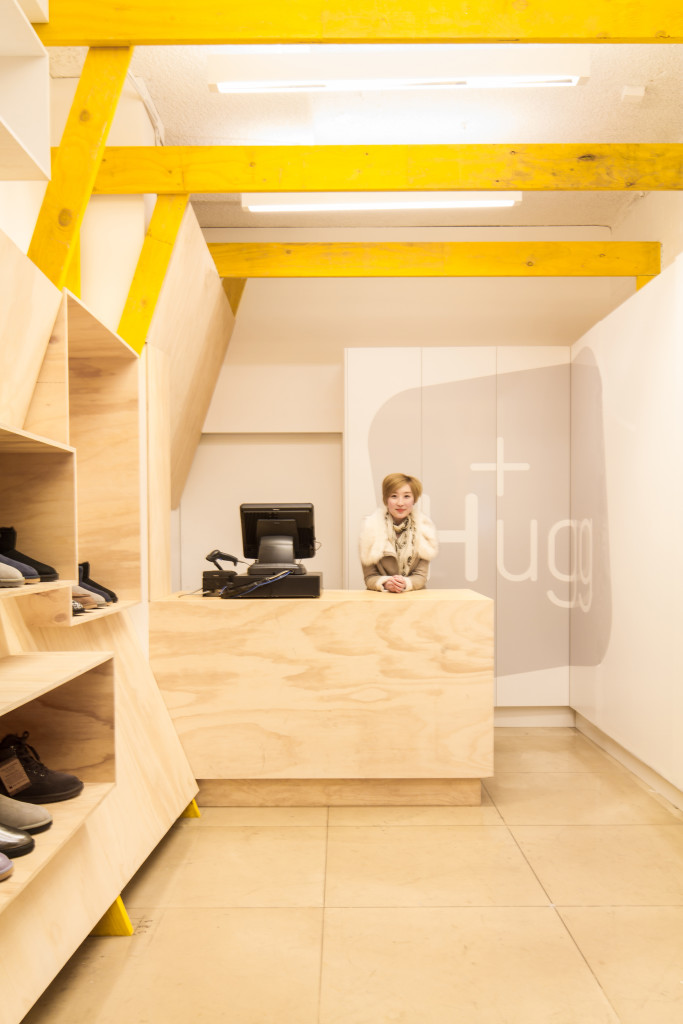 The natural pine colour of plywood, out of which the fit-out was constructed entirely, is interjected with unexpected bright yellow painted beams.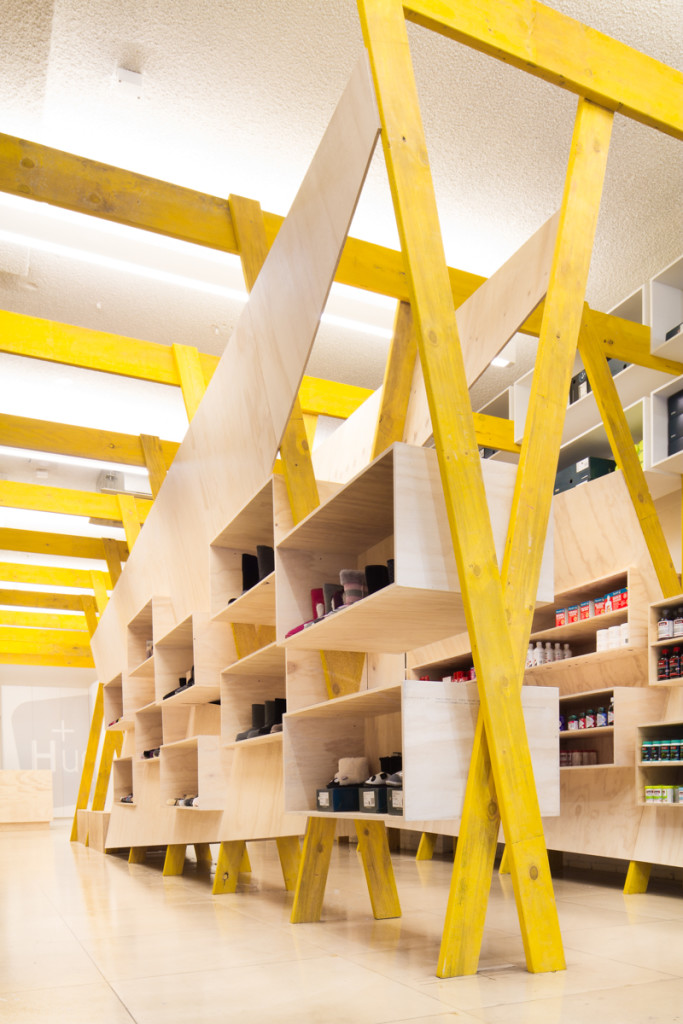 The design studio behind the project is Melbourne-based TANDEM, director in charge James Murray, director Tim Hill and graduate architects Kirilly Barnett and Ricardo Hernandez.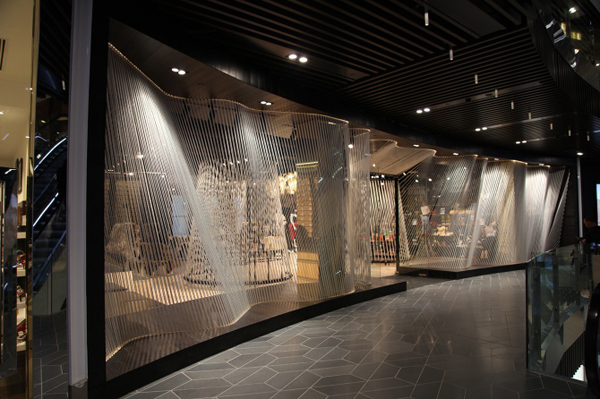 The award winning architectural practice is known for its work across residential, commercial, institutional and interior design platforms in China, Europe and Australia. TANDEM projects include the Yellow Earth fit-out in Melbourne's Emporium, the NGV's bookshop and eateries (Persimmon, The Tea Room and Gallery Kitchen), and a concept design for Geelong's Aquarium.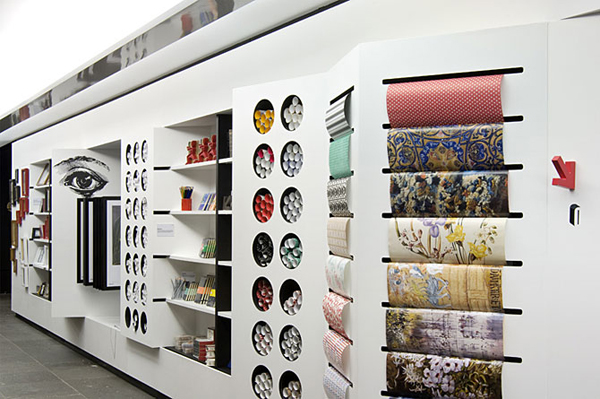 Hugg's fit-out is an example of TANDEM's creative and co-operative approach to design work and client collaboration.