Nike has taken a sustainable approach to the design of its NikeLab stores in Chicago and NYC with a sport-inspired concept that is modular and adaptive. 
Located on the top floor of Nike's flagship store in Chicago and in Bergdorf Goodman in NYC,  the NikeLab space has been designed as a flexible modular space to accommodate a variety of installations.
The space includes a set of hanging display racks and shelves made from custom stitched nylon and leather straps and a set of interchangeable uniquely patterned CNC cut wood bars. Loose leather furniture reference abstracted athletic forms, while the large media wall is made from CNC cut painted wood slats.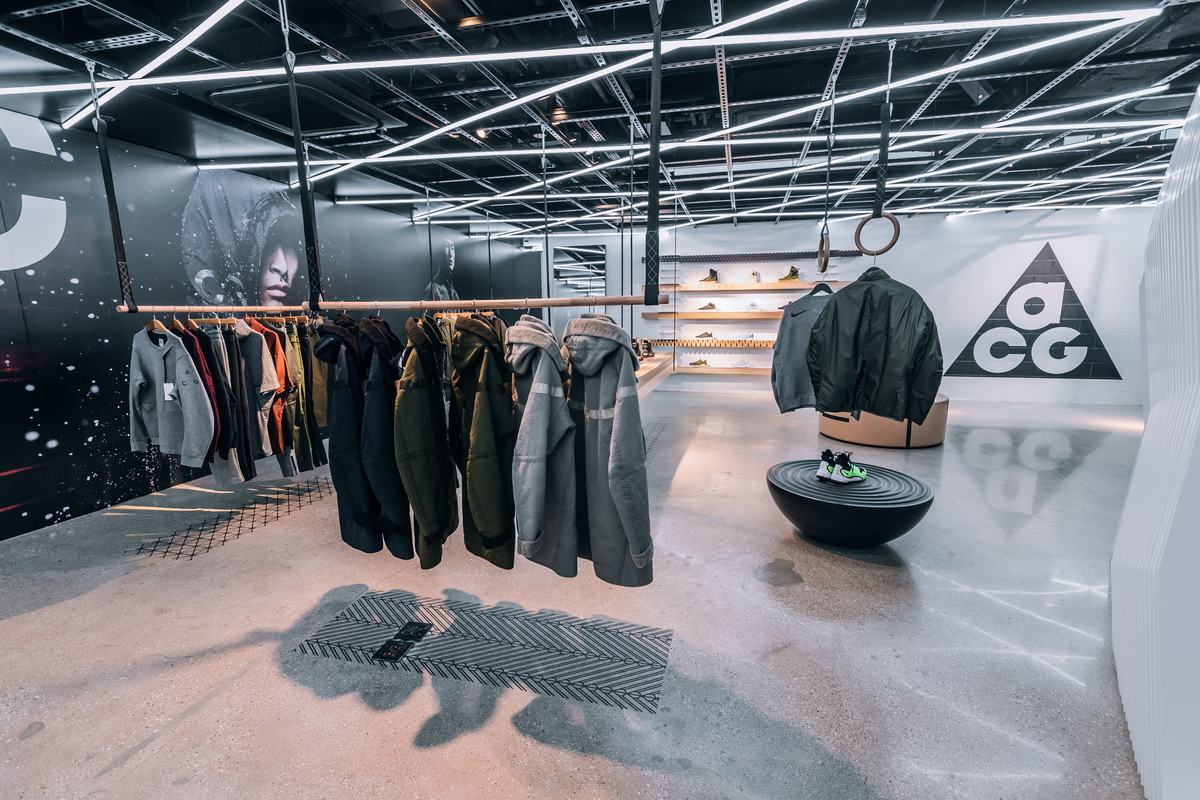 "We created a retail concept that gave Nike the tools to curate its Nikelab product stories," explains Sean Barrington Pearson, director at RUF Project, which led the project. "The product assortment varied by season, and as such, we needed to create a flexible display system that could accommodate a variety of stories, with a variety of products in a variety of configurations. The solution was to create a steel ceiling grid, with a modular hanging system, allowing apparel, accessories and footwear to be displayed in a variety of was with a small set of modular components."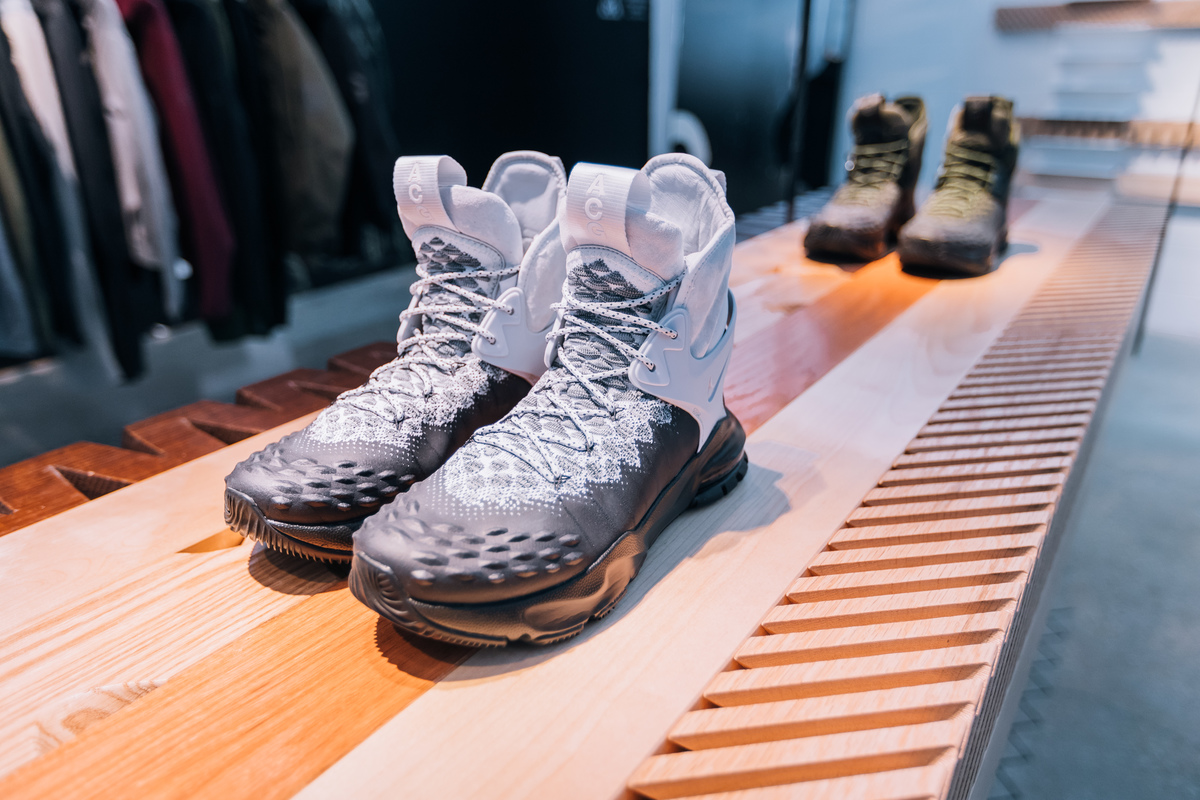 Milled rings were created to support single product stories and floor standing sport-inspired seats and plinths made from cork and recycled Nike soles to help support a tiered presentation of product.
The palette was quite simple and key to the overall concept, adds Pearson. "All parts in the space are created through a combination of computer controlled manufacturing and hand finishing. At the heart of the concept are the wood beams, each made from a different species, and computer-milled with parametric patterns developed with reference to Nike's iconic sole patterns."
Images courtesy of Nike News