Sign up for our newsletter
Photography by Prue Ruscoe.
Designed by by Amber Road, the Cronulla Residence's beauty lies in its absence of complication. As unpretentious and simple as possible, the design tenet of wabi-sabi, which champions the simple, slow and uncluttered, is realised in elements such as the 10-metre long floating concrete bench, which bridges the living areas while integrating the 1.8-metre American oak sliding panel, edged in bronze.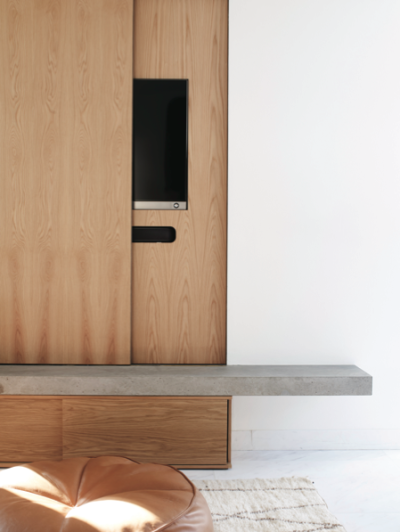 In collaboration with Lymesmith, a beautiful paint palette has been used, comprising warm greys, bright whites and rich blacks, and incorporating blocks of colour, while patterns found in floor rugs have been hand painted and replicated onto walls. The clients were minimalists at heart, so furniture pieces were chosen for their sculptural qualities, beautiful shapes and impeccable craftsmanship.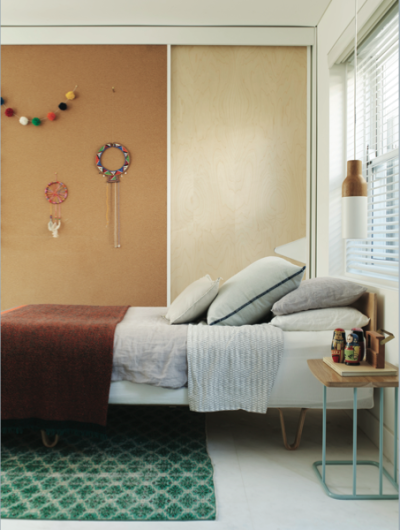 Luxxbox has developed a range of agile whiteboards all designed to offer a place to think, introducing the new ThoughtWalls.