Written by Sara Kirby, images courtesy of Meatworks.
Don't let those recent reports on bacon fool you; meat is here to stay.
Meatworks has opened in South Melbourne, providing a chic safe haven for die-hard carnivores.
Built by Lindsay Jones-Evans (the brains behind Jones The Grocer and The Victorian Tearoom in Sydney) Meatworks developed from a 1930s panel beating garage, and retains much of the raw charm of the original establishment.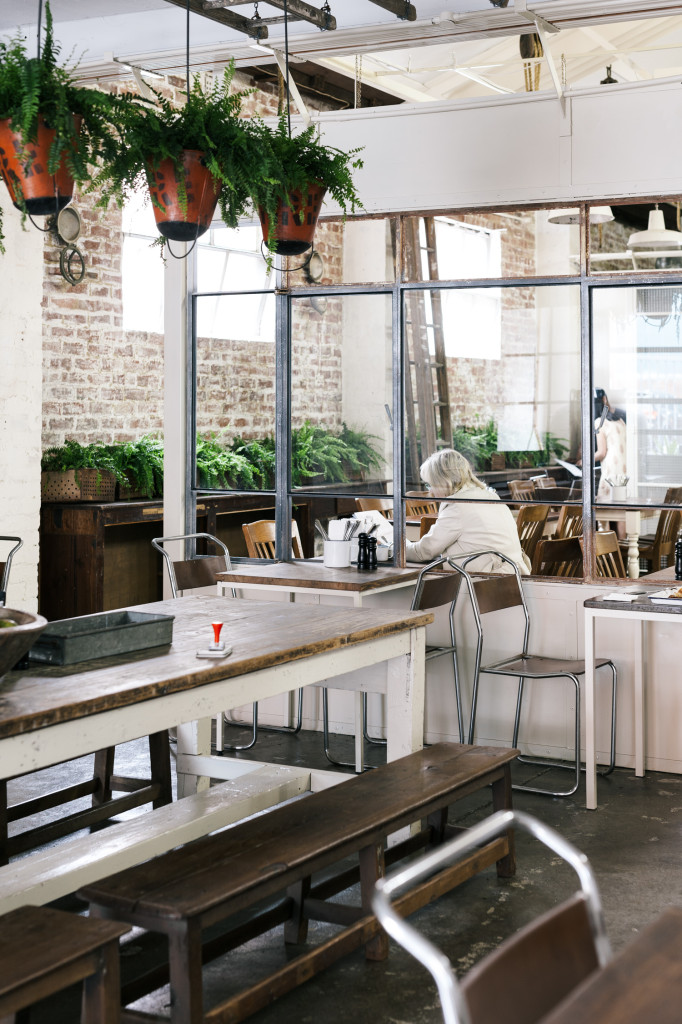 The restaurant seats 100 and was brought together over a period of 15 months. Its stripped back wooden tabletops and exposed brickwork contrast against crisp white walls, for a casual yet refined vibe. Enamel mugs hold a place on each table, a home to cutlery and napkins, while lush ferns hang suspended overhead. The greenery pops dramatically against the neutral colours that dominate the establishment. Horizontal, unvarnished timber ladders also hang from above, on which light fittings, sourced from Illinios and India, are mounted.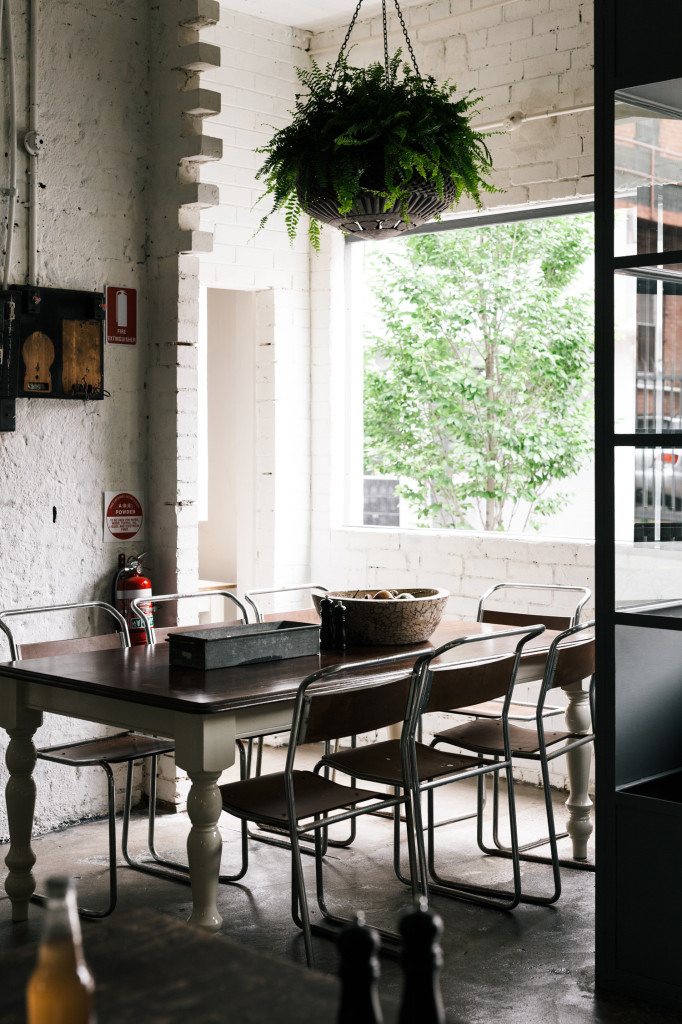 A dividing wall defined by a pair of black framed windows separates the eating area and the kitchen, allowing the smell of slow-roasted meat to waft to your table. Behind the wall sits a 450kg in-house wood smoker which Lindsay hand built himself – a practical display of his industrial engineering degree.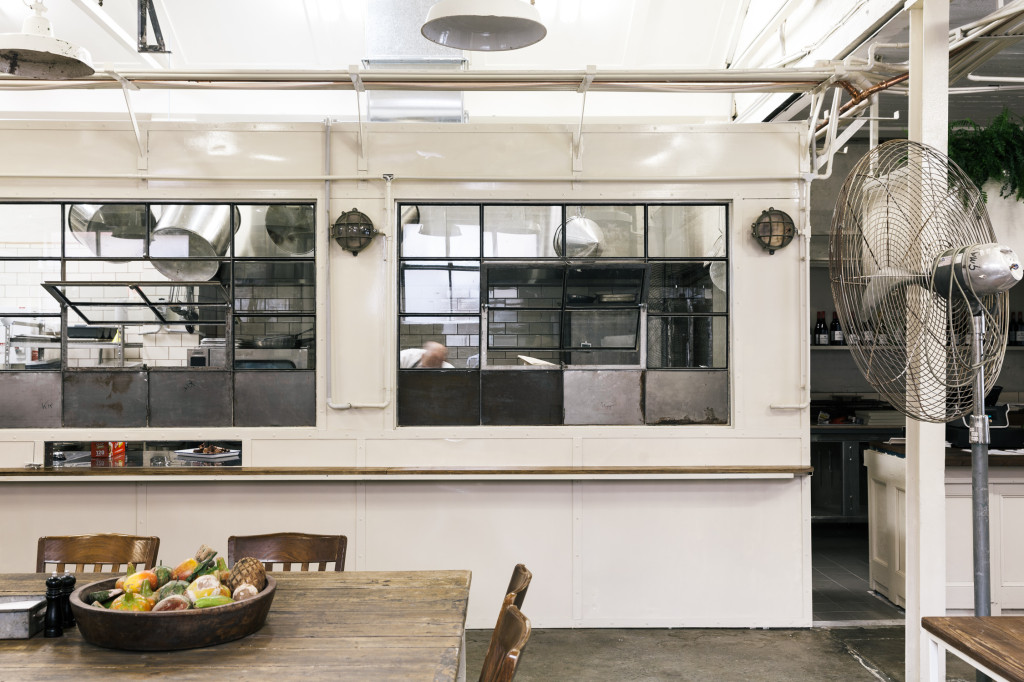 Lindsay has worked to not only bring a delicious and inspired menu to the eatery, but to also appeal to all senses through its design. From the lighting to the sound system, his vision for the venue has been executed with a meticulous and experienced eye, and it shows.
Meatworks is open for lunch from 11 – 4pm Tuesday to Friday, and on Saturdays from 10 – 4pm.