At fast growing technology start-up Slack, each of its international offices are housed in former industrial buildings with designs that honour the property's legacy, renew its productivity, and reflect the San Francisco-based company's values.
For its newest location in Toronto, Canada, communications app Slack sought to create an imaginative space that reflected its company culture and its relationship with craft and technology.
Set in a former knitting and textile factory in the heart of downtown Toronto, three storeys within the interior of this mid-rise brick and beam building were redesigned to meet all the needs of a 21st century tech company, inspired both by the building's heritage and the company's work culture.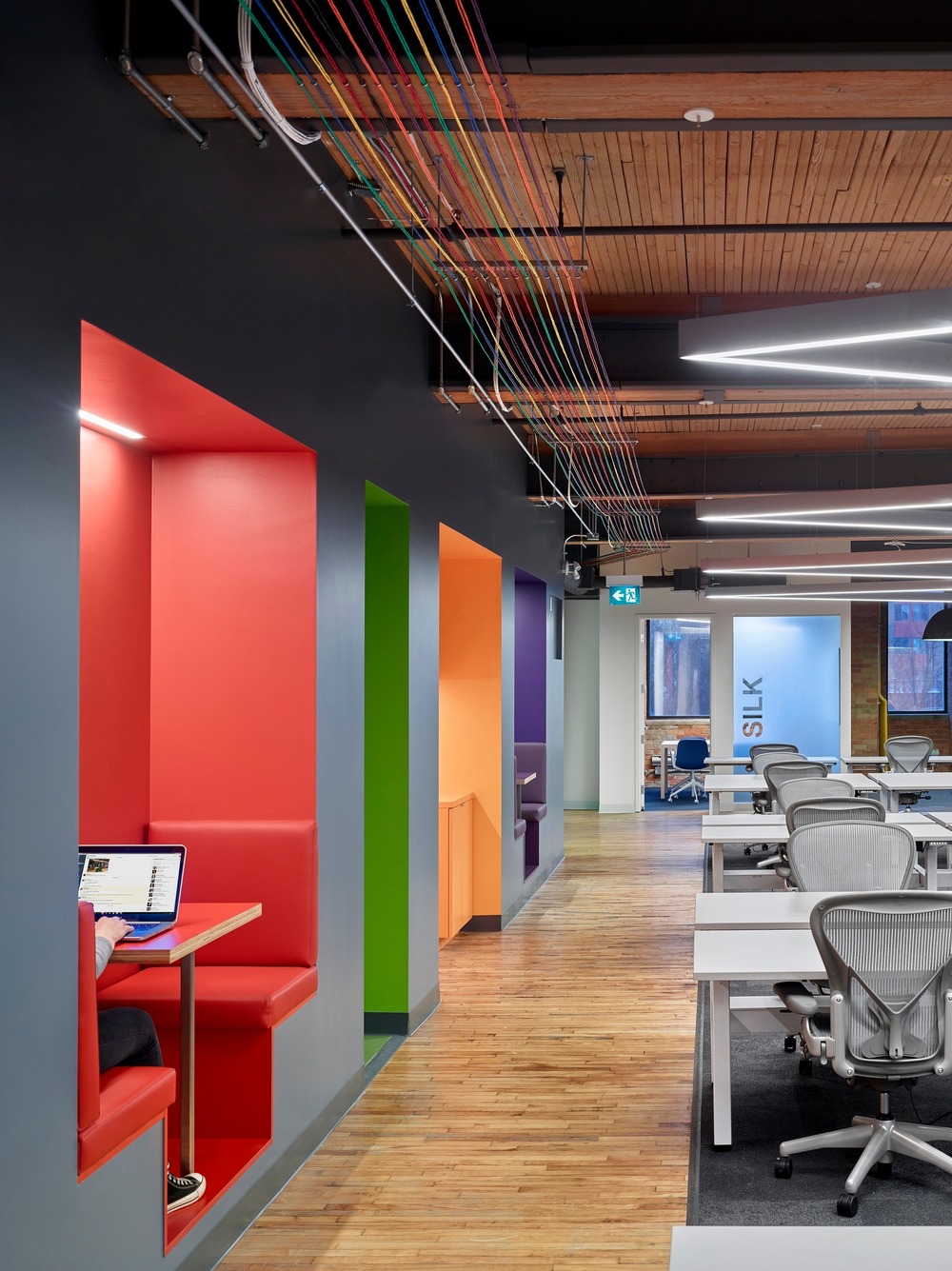 The Toronto-based Dubbeldam Architecture + Design team drew from a 'threads of communication' concept using linear geometries throughout the space, such as continuous angular light fixtures and coloured networking cables running through the length of the office on the ceiling and walls.
These enliven the space in homage to the lines of yarn that were used in the mechanised knitting process, while also referencing the communication service of the messaging application itself.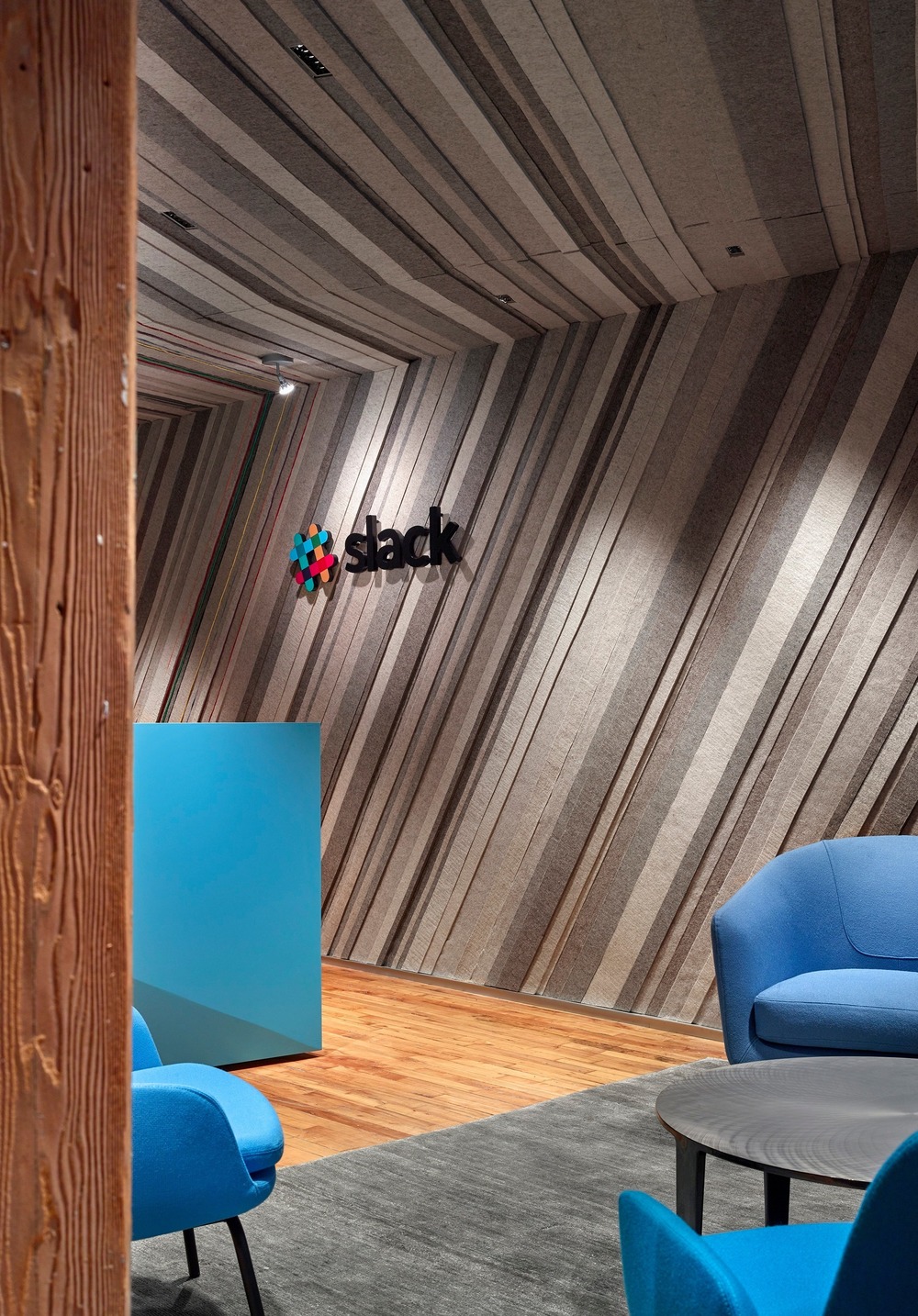 In the reception area, the design team worked with long-term collaborator Kathryn Walter of Felt Studio who wrapped diagonal strips of industrial felt along the walls and ceiling, creating a warm and inviting environment as soon as you step into the office.
A feature characteristic of the interior is the bold, contrasting pops of colour that demarcate distinct areas including solitary work stations, phone booths, break-out meeting rooms, a staff lounge and executive boardroom.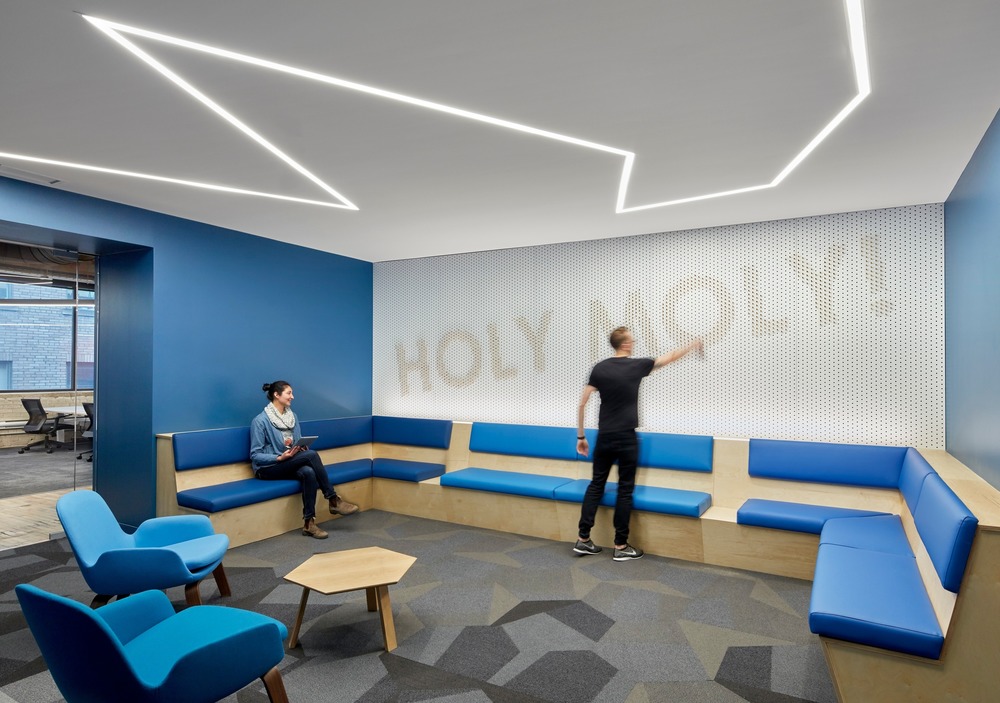 Each zone corresponds to a single colour that comprises Slack's branding, reinforcing company identity while also providing visual interest and relief to the otherwise yellow tones of the brick and wood interiors.
Meeting rooms are uniform yet each unique, owing to their bold and varied colour scheme. Throughout, vibrantly coloured acoustic wall panelling matches textured carpeting and distinctive furniture pieces.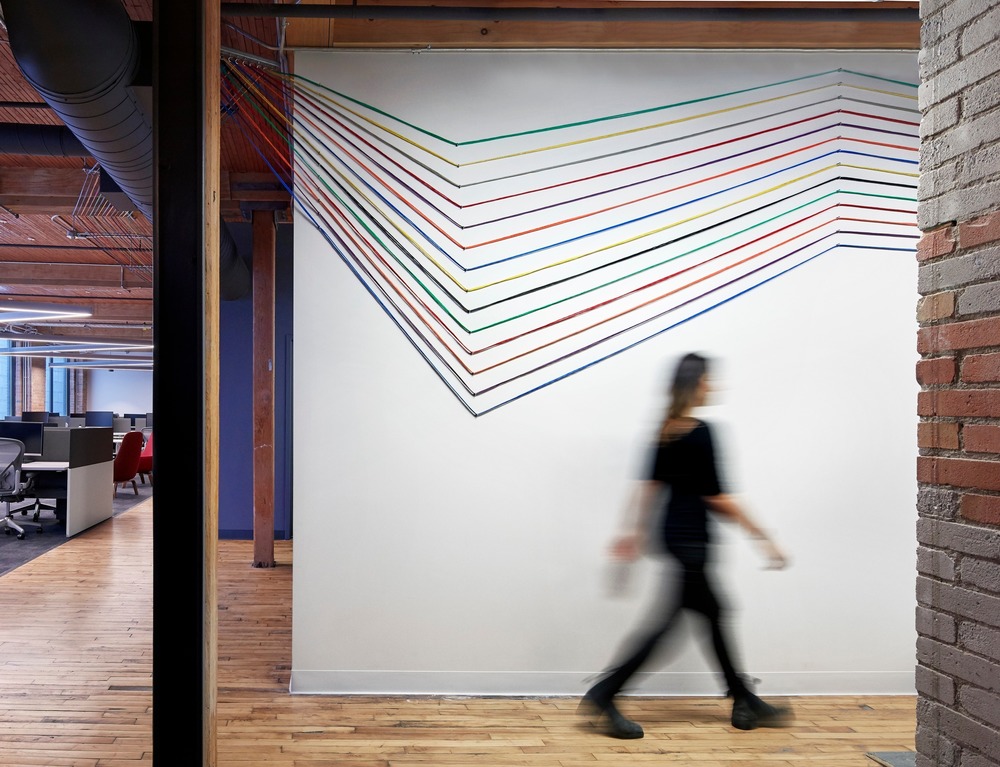 The angular light fixtures appear to thread through the ceiling, knitting workspaces and meeting rooms together. The large communal cafe picks up on the linear theme again with its white and wood diagonal slat finish.
The lowered ceiling offers a more intimate and welcoming area for guests, who are greeted by the custom faceted reception desk, the company logo, a television showcasing the company's latest flattering "love tweets," and seating by Bensen and Normann Copenhagen.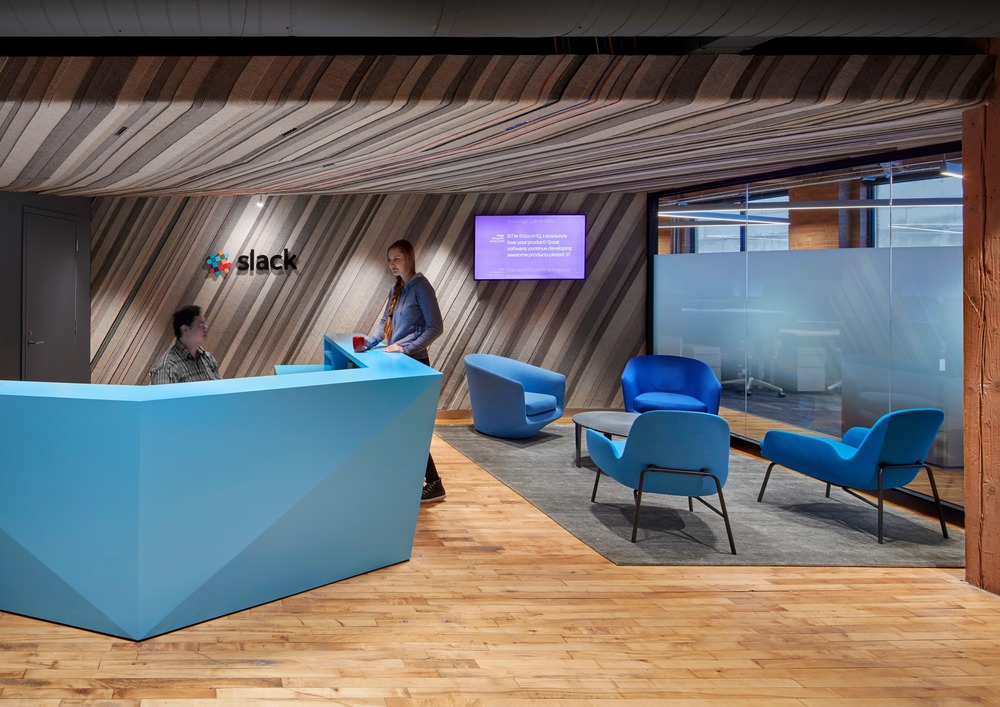 The interiors are varied enough to meet the functional requirements of 140 employees, but they also bring a sense of continuity and community to the workplace.
Photography by Shai Gil.