Text: Gillian Serisier
Photography: Andrew Southwood-Jones and Alexander Kashin
Defining the emergent design acumen of the Kink collective is a smoothly elegant object aesthetic of tonal nuance, textural finesse and very clever thinking.
To date the range of projects has been highlighted by some remarkable light designs, particularly the Aligned lamp of rubber coated abs, aluminium and cloth cord, which took out the Workshopped 13 People's Choice Award.
Also winners of the Qantas SOYA (Spirit of Youth Awards) program, Andrew Southwood-Jones and Alexander Kashin met at UTS (University of Technology, Sydney) where they were both studying architecture. While each acknowledges the benefits of their education, there was some frustration. "We came out knowing how to conceptualise a stadium or a city, but we didn't know how to build a house," says Southwood-Jones.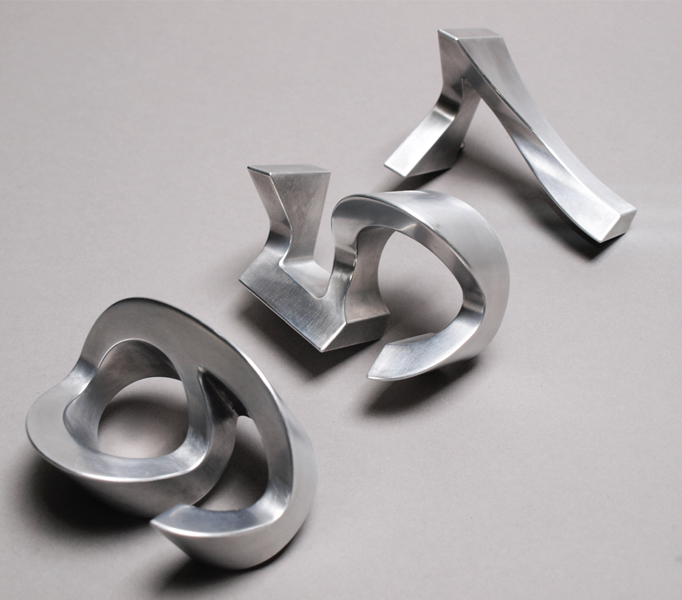 The university also lacked the means to fabricate their projects to the level of quality they envisaged. Practical and solution-driven, the pair joined forces to purchase a laser cutter. The quality of their output was duly noted by fellow students, who started asking for assistance in fabricating. This naturally led to architect and artist commissions and a burgeoning business flourished.
By the end of university, Kink was well and truly established. Indeed, so successful has their fabricating become that there is precious little time for designing. "We are so busy with other work and every time we have a moment spare we use it to make something new and that is what we are interested in doing," says Southwood-Jones in accord with Kashin, who, while cognisant of their lack of market knowledge, would rather allow the design process to evolve first: "It's similar to what happened with our fabrication services; we started doing it for ourselves rather than as a business," says Kashin, who adds that object design took a parallel path.
"We started because we really like it and enjoy it. We are not making money; in fact we are spending it all on fabrication. We really enjoy the part of designing prototyping and resolving. We are at the stage where we have a lot of ideas ready to go, but as to marketing…"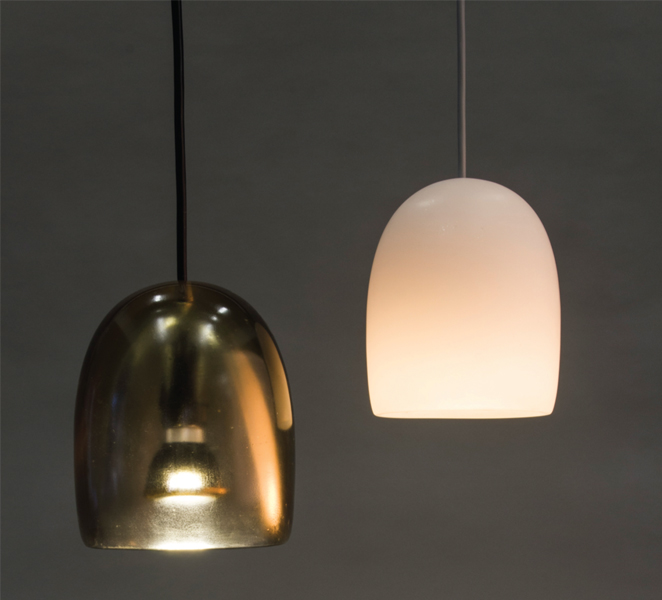 And while their SOYA mentor for the year, Marc Newson, will have a few ideas to propel the duo into the marketplace, it is not something either is willing to pursue at the expense of design. "We are not in a rush, we have enough money from other things, but what is important to us is developing ideas," says Southwood-Jones.
The Aligned lamp, presented in August 2013, was quickly followed by a resin pendant lamp and a series of three-dimensional letters and numbers. The latter providing a steep learning curve in casting, with materials ranging from metal and silicone to concrete.
That said, there is also a great respect for artisan manufacturers. "We started manufacturing the numbers ourselves, but with, say, resin, we tried a lot and it wasn't really working. You need special equipment and skills. We have outsourced it, and she is a professional. We have realised we can't be good at doing everything. It's more about doing the research and the prototypes and understanding the material, but when it comes to the finished product we are better off sending it to a professional," says Kashin.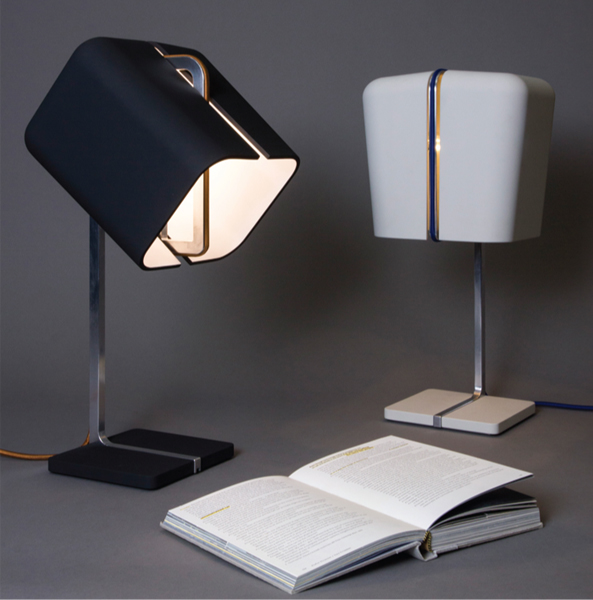 In a studio filled with ideas, conceptual and physical (the shelves are crowded with all manner of objects), the pair curated designs for their Moooi Design + Space Residency finalist entry. Comprising a collection of furniture, the design is slick, funky and texturally varied with aluminium, timber and rubber used in surprisingly innovative ways.
For example, each chair leg utilises a pair of interlocking aluminium cut as the two-dimensional outline of a traditional turned leg. This is then sheathed in a rubber tube traditionally used by electricians to connect cables. Heating shrinks and firms the rubber for a uniquely matt and strangely textured finish that is also strong. An anodised device joins the legs to the upper water jet-cut aluminium frame.
"We discovered this material and realized its potential. It's such an amazing thing. It's super simple, really good for connecting pieces, yet at the same time brings an interesting finish and moulds to the shape," says Kashin of the rubber tubing. The result is a leg that looks like rubber, is shaped like a turned leg, and yet has areas of rigidity and plasticity by turns.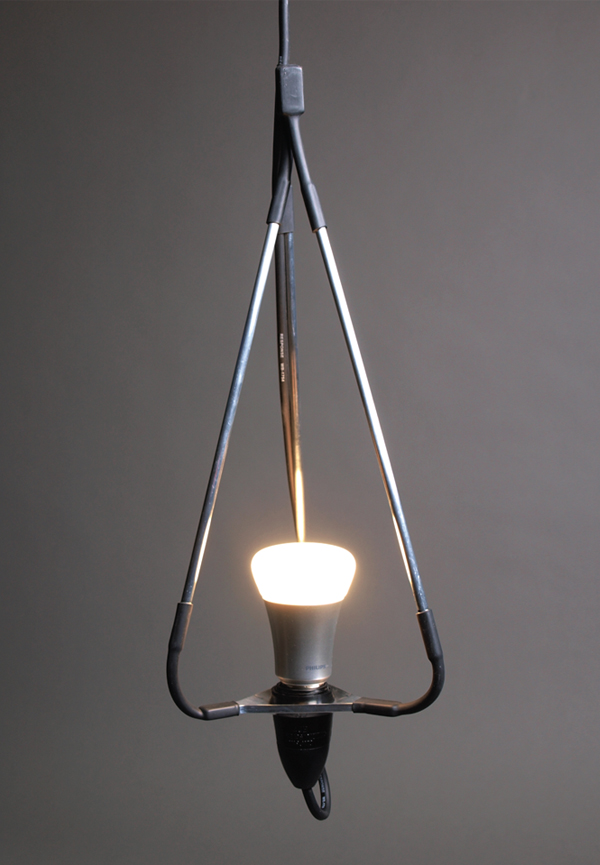 "It has such an unexpected quality, from a distance it looks…" starts Southwood-Jones, with Kashin finishing the sentence, "…like a traditional turned leg."
More like a perfectly coalesced entity than a pair of kids fresh out of uni, Kink has two very interesting qualities. On the one hand, they are each highly inventive, experimental and solution-driven. These attributes deliver interesting solutions to a range of design problems and provide a unique contribution to design by way of new products and objects for consumers to covet – it's hard not to want an Aligned lamp, a black chair or an intentionally unreadable house number.
More important, however, is their enthusiasm. Each project as explained is taken apart, brought down to its bones and reconstructed. Every CAD (computer-aided design) image is saved and can be viewed as an emerging animation-like presentation of the evolving object.
Other designers are spoken of enthusiastically, as are the qualities of artisan manufacturers. And while a complete lack of cynicism for the process of design is evident in everything they say and do, it is the sheer beauty of their work that will give this design duo longevity.