All images courtesy kennethcobonpue.com
Kenneth Cobonpue is perhaps one of the most notable South East Asian designers, certainly considered as part of the vanguard leading the charge for world class, original design in the region. Hailing from the Philippines, Cobonpue's works have garnered international acclaim, having most recently been named the Designer of the Year in the inaugural Maison et Objet Asia, held last March in Singapore.
In this insightful Q&A, the formidable designer discusses his stellar career path, his celebrated works, and his ambitious vision for the future of Filipino design on a global stage.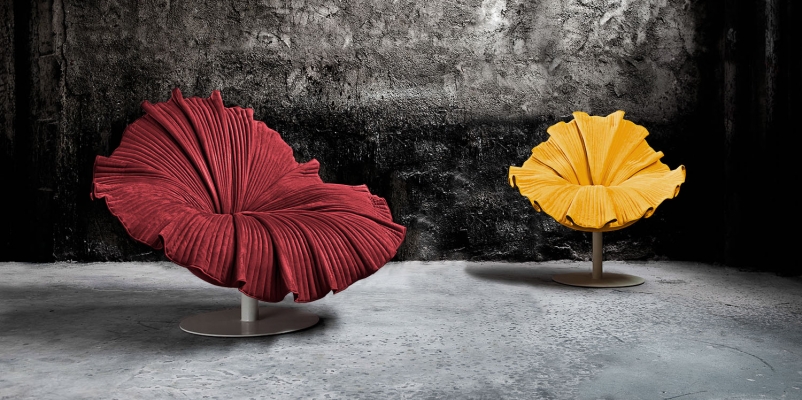 ADR: What experiences have led you to the career you have now?
Kenneth: I was practically born into the world of furniture design through my mother's designs and manufacturing background.  As a boy, I built my own toys with the help of the craftsmen and artisans around me. Never content to take things out from the box, I built things that crawled, rolled and flew.  I wanted my creative childhood to last forever and I decided that this was going to be my profession.   Although my early childhood was creative, my school didn't encourage the pursuit of art. So I never developed my drawing skills through high school, I took a year off just to learn how to draw with private instructors. It was an uncertain time for me because I didn't know if I was made for design school. I persevered and eventually got into Pratt Institute of New York to study Industrial Design where I graduated with honors.  In 1997, I took over the family business of furniture making in the Philippines and then transformed the business with my own designs.
Can you discuss what you learnt when taking over your mother's business, Interior Crafts of the Islands in 1996?
When my mom had her factory in Cebu, every furniture company was doing reproductions for different labels and brands. She went against this trend and invested in designing original furniture born from her experiments with different materials. She became known for her own unique style, and from her I learned the value of originality and exquisite craftsmanship. Since then, I learned to follow my heart and never to give up on what I believe to be a good design.
Your work has taken you from Cebu to New York, Florence and Germany. What location has inspired you the most and how does travel influence your work?
As a designer, I find inspiration absolutely everywhere, from the most mundane things around me every day to the most exotic locales I'm privileged to visit.  I find that in constantly searching for inspiration everywhere, all the time, the mind somehow becomes more open to finding it, and the ideas flow faster as a result.  A lot of things in Southeast Asian culture are beautiful. I try to take bits and pieces of this multi-faceted jewel to make designs that are contemporary so they fit right into an apartment in Milan or New York.
Despite my busy schedule, I find time to travel to two exotic locales every year with friends and family. In the last 3 years, I have been to India, Nepal, Cuba, Morocco and Turkey.
What were your thoughts in 2007, when TIME magazine called you "rattan's first virtuoso"?
Getting TIME magazine to declare me as "rattans first virtuoso" was a huge accomplishment that will be attached to my brand forever. I am sure there will be many more, but the accomplishments I am most proud of is showing the world what someone from the developing world is capable of when he believes in himself, and uses the talents and resources God has given him.  More important than my achievements and awards is my being an inspiration to the generation of designers and young people who want to make a difference for their country.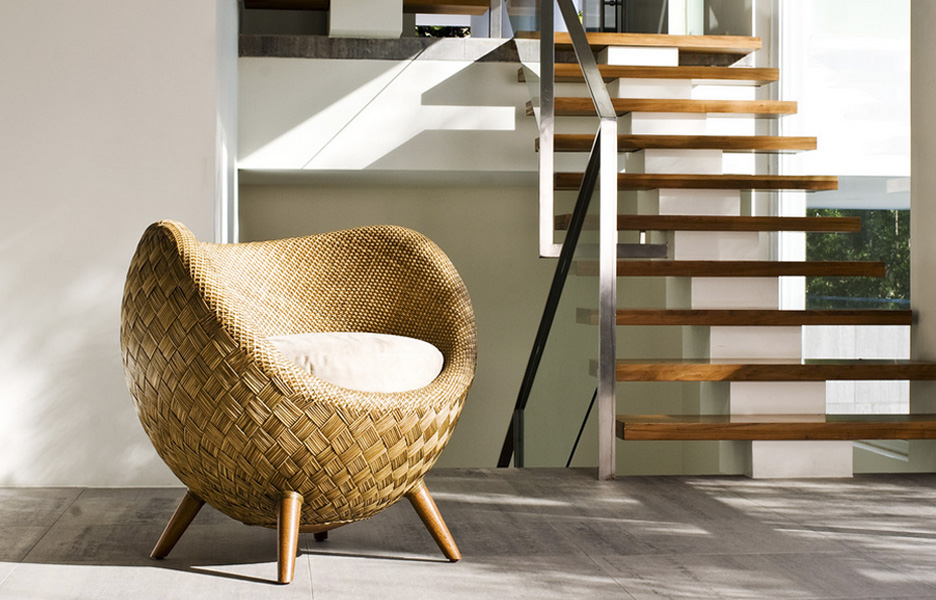 Tell me about Movement 8 and Hive, and the process of collaborating with other Filipino designers.
My membership in Movement 8, an alliance of 8 Filipino designers, who exhibited around the world in the late 90s to early 2000s showed me what was possible with good communication and design.
Hive, on the other hand, is a brand for lighting and accessories. When I was starting out, I did not have a name and most designers did not want to work under the label of what was then an obscure designer. With Hive, it was my dream to form a collective of designers around the world who shared the same aesthetics and believed in the fusion of natural materials and handmade production in a design.
Do you feel a responsibility to represent Filipino design and culture on a global stage?
More than the responsibility, I want to be an example for future designers to put value into their heritage and invest and take inspiration in being a Filipino.  I want to leave a legacy of inspiration, especially to future Filipino designers.  There is so much potential in anything to be reworked as art.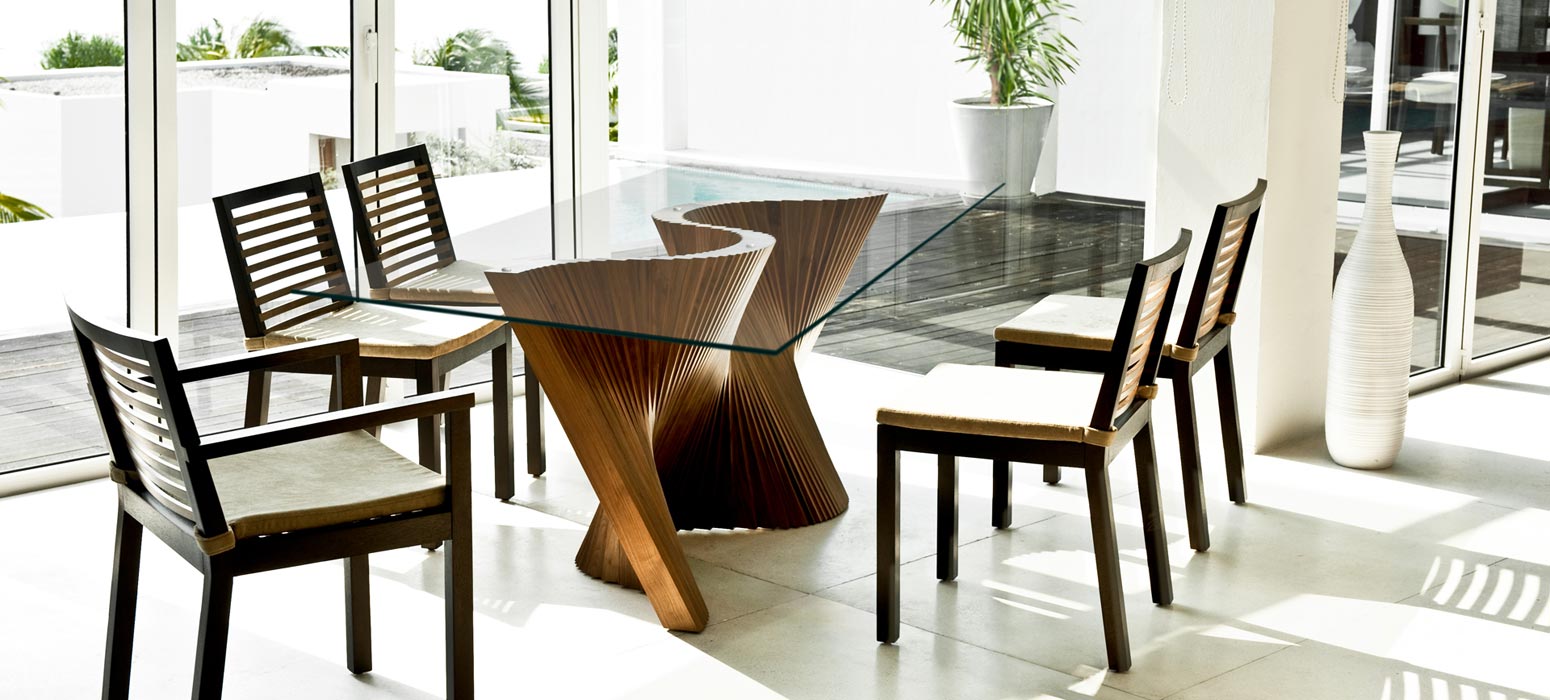 How closely do you work with local craftspeople to create your pieces? And how much input do they have on the final product?
Much of my work goes through every craftsman in the factory.  I want to be surrounded by the best craftsmen who can proudly turn my dreams into reality. I invest in training them in my workshop because there are no formal schools for their skills.
I love it when they accept the challenge of a new technique or process. The eagerness to accept it is a sign that they are part of the family already, and they understand what I am all about. Whenever possible, I bring them with me to different exhibitions so they can be proud of their work, and see other people enjoy the same. It makes a world of difference that they feel they are not only labourers, but also integral partners in the design process.
Aside from the many awards you have won for your innovative work, what has been the proudest achievement in your career?
The book of my life is still unfolding and legacies are made in a lifetime, so its difficult to pinpoint one single greatest accomplishment. I won't pick a favourite because every award I received is equally important to me.  I have been a pioneer in many fields like creating the first Asian luxury brand in the field of furniture, winning the first Design for Asia Award for my country, the first Asian Designer of the Year award, getting TIME magazine to declare me "rattans first virtuoso".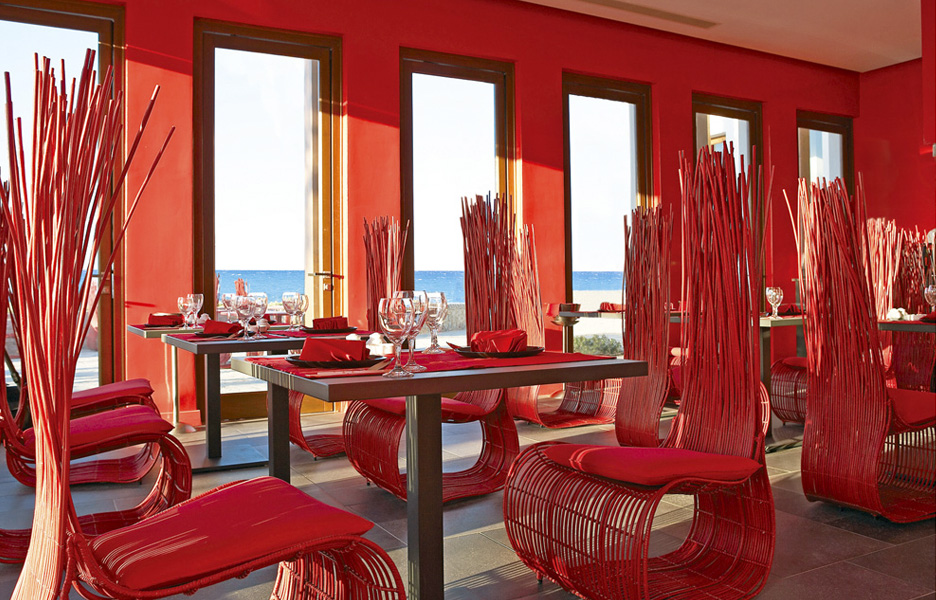 What is your favourite piece from your own body of work and why?
I am proud of all my works, and it's difficult to pinpoint a favourite. Each of my designs undergo a birthing process that is sometimes painful and joyful. They are all very personal to me. Of course, there are design triumphs that are unique and difficult to replicate, of which I can mention a few: the fabric manipulation of the Bloom, the simplicity of the Yoda Chair, the timelessness of Z Bar, the sculptural grace of the Wave Table, the form of the La Luna.
What are you working on currently that excites you?
Aside from expanding my brand, I really want to explore beyond the bounds of furniture and venture into commercial transportation and interior design.
In addition to the Phoenix, I also designed a luxury eco-tricycle, the Eclipse which is a very modern and lavish take on this traditionally modest form of transportation.  The electric tricycle is not only a primary means of transport for so many Asian countries, but is also widely used in many cities in Europe and America as well.  The Eclipse has been well received that we are getting ready to put commercial version into production, which I am excited about. Lightweight environmentally friendly vehicles using green production techniques and materials are the wave of the future, and we want to be part of building that solution.
It is also my dream to create a design school focusing on the artistry of craft and individual design, an important theme in Southeast Asia.  Mankind's experience with industrial production has, unfortunately, made our world a casualty, and I think it's a common misconception that equates modern with disposable.  I believe that by making use of the artisan skills drawn from hundreds of years of tradition we not only embrace our rich history and culture but we are able to use it to create a very exciting future.