There are some households items that seem so indispensable, it's hard to imagine a time before they existed. Although more senior citizens will certainly be able to cast their minds back to the days before indoor toilets, microwaves and, er, corn on the cob butter spreaders…*
Currently celebrating its diamond anniversary (or sixtieth birthday, if you will) is Hans Grohe's Unica.
Probably far better known as simply a 'shower rail', the Unica was revolutionary in its day – as the world's first shower sliding rail led the way to hands-free showering, with its height-adjustable design.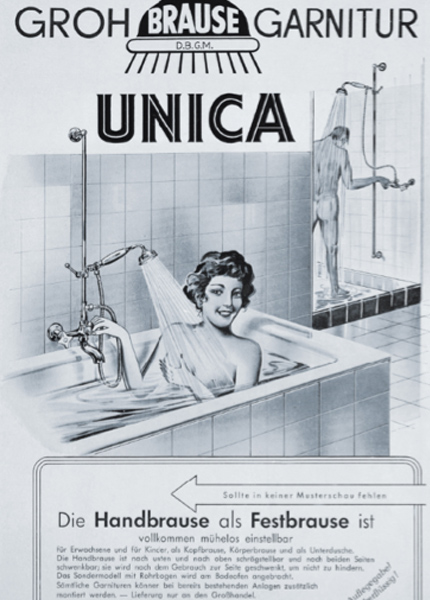 The Hansgrohe Group is justifiably proud of the little rail that could, claiming the Unica was actually responsible for a whole bathroom evolution, because it "brought about the emancipation of the shower from the bathtub" and "heralded the advent of separate showering areas in the bathroom".
Living and working in south-east Germany's Black Forest, Hans Grohe himself has been described as a "pioneer of the sanitation industry".
* Remarkably, this is an actual thing.