Above image: Courtesy MagicApp
1| Photosynth
Shooting pictures of large, complex objects can be hard. For example, imagine walking into a room with ornate furnishings and fittings and trying to capture that in an image. Photosynth is a free app from Microsoft that lets you take a series of photos using your Windows Phone or iPhone.
You can use Photosynth to take hundreds of pictures, very quickly, as you walk around a statue. The app then puts all those together, so you can have a three- dimensional panorama you can view either from a smartphone or via a web browser if you share the image online. Or you can do the same with the inside of a room.
Free, iPhone, Windows
2|Adobe Shape CC
Imagine being able to see an object and perfectly sketch it in just a few seconds. That's the promise of Adobe Shape CC.
To use Shape, or any of Adobe's other free mobile apps, you'll need to create a free account with its Creative Cloud service. That allows you to save documents to the cloud and access them from your computer for further processing.
Once you shoot the image, the app converts the photo into vector art you can edit. For example, you can easily remove extraneous lines captured in the image by simply tapping on them. The app also automatically smooths out lines as well.
And, as everything is in the cloud, you can access it from anywhere and easily share with colleagues, clients and friends.
Free, iOS, Android
3| Procreate
The Australian-made Procreate is a great tool for creating illustrations and art on your iPad. It's only available on the iPad.
With over 100 different brushes, a massive 4K canvas size, 64-bit colour and support for layers, as well as dozens of different transformation tools and settings, Procreate lets you use simple taps and multi-touch gestures to create all sorts of images.
The designers we've spoken to that use Procreate love the simplicity of the app. While they find it easy to use, experienced designers say it's not dumbed down. Art created with Procreate can be easily shared over AirDrop, iCloud Drive, Photos, iTunes, Twitter, Dropbox, Google Drive, Facebook, Weibo and Mail, with AirPrint printing also supported.
$7.49, iPad
4| AutoCAD 360 Mobile
AutoCAD is practically the lingua franca of the drafting world. The mobile app, AutoCAD 360 Mobile, lets you access, edit and share AutoCAD drawings. You can work from anywhere, so drawings can be carried on-site where amendments can be made and quickly shared, negating the need to manually make changes on paper in the field and then transcribe them later in the office.
As well as simplifying workflow, this allows you to engage with your clients more closely, bringing drawings to them and letting them see the changes you make on the spot. That can save lots of the back- and-forth, iterative changes that can suck time out of a busy project schedule.
Free with in-app purchases, iOS and Android
5| Autodesk FormIt 360
Creating building design concepts is an essential task for architects. Autodesk FormIt 360 lets you bring that complex task anywhere. When you're starting with a blank slate, FormIt 360 offers a gallery of shapes that you can use as the basis of your design, so you can get started quickly. You can manipulate and edit the work, storing it online using Autodesk's cloud services.
Once stored, you can open the design you created in the field or, from the comfort of your couch, on your computer and further refine the image using applications such as Revit. Better yet, you can collaborate on a design with other users who are using FormIt on a tablet.
Free, iOS and Android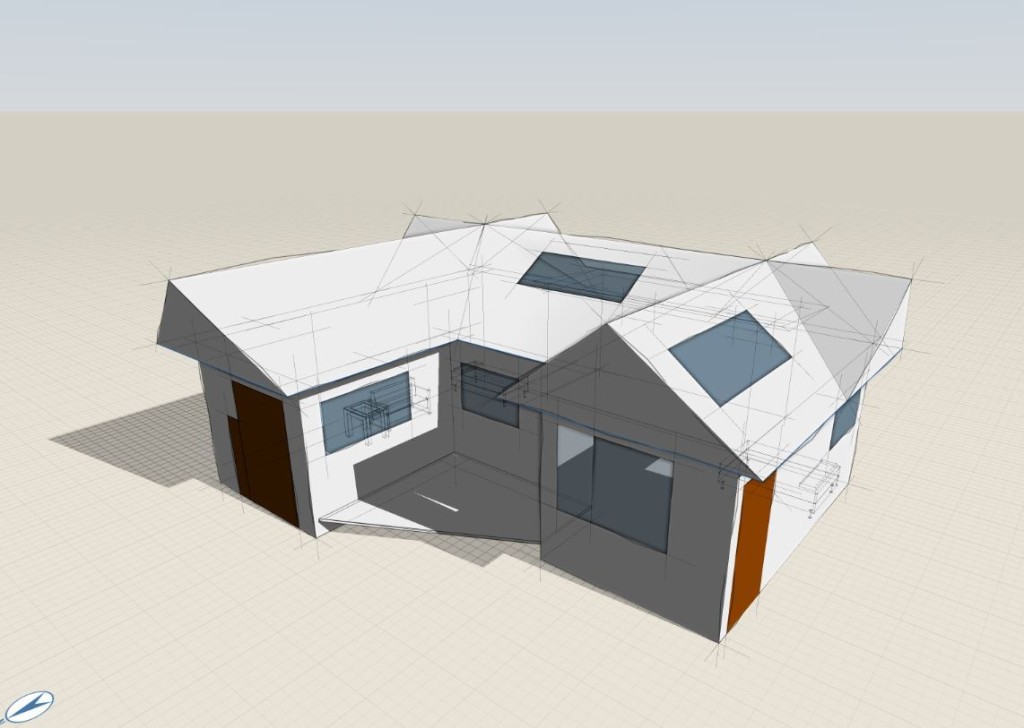 6| MagicPlan
How often are you asked to design a renovation, but there's no floor plan available for you to start from? Typically, this means getting the measuring tape or laser measurer out and drawing out a plan. MagicPlan lets you take photos of a home or office. The app then converts those images into a floor plan.
To use MagicPlan, you stand in the centre of a room and shoot an image of each corner. The app then calculates distances – there's a calibration process to go through in order to ensure the measurements are accurate. You mark things like windows and doors in and the app then creates a plan.
One warning – MagicPlan is free to download, but it's not free to use. There is a per use fee or monthly subscription.
Free, but requires subscription for some features and commercial use, iOS and Android
7| Evernote
Evernote is a general purpose, information capture tool. It's not specifically a design app, but it can capture text, websites, photos, business cards and almost any other information you can think of.
For example, you can scan business cards and it will recognise the text, check for that person on LinkedIn, connect you if they are, email your contact information and add the contact you address book. Or you can scan receipts, save them and email them to your accounts team.
If you save a webpage or make a note, you can easily share it or even collaborate on it with colleagues and clients. In short, Evernote is a Swiss Army Knife for capturing information wherever you are.
Free, almost any mobile device or computer
8| myPANTONE
Choosing the right colour and ensuring everyone in the project knows exactly what colour you mean in a design is critical. myPANTONE puts the 'international language of colour' into an app.
myPANTONE delivers access to over 13,000 PANTONE colours, including the new PANTONE PLUS SERIES and Fashion + Home colours.
As you choose colours to add to a palette, you simple drag a swatch onto one of the 10 palette slots on the screen. And, if you're in the field and see an object and you need the Pantone colour number from that object, you can use your device's camera to shoot an image. The app will extract the dominant colours and let you choose the one you're looking for.
$12.99, Android and iOS