Handpicked Wines Cellar Door is an urban cellar door combining an engaging retail offer with cellar door tastings, a wine bar and an experiential wine room for functions and tutorials.
Architect's statement
The Handpicked Wines Cellar Door in Sydney's Chippendale precinct is the first physical presence for the Australian winemaker. The brief called for a warm, convivial and welcoming space to communicate the breadth, passion and diversity of this non-traditional winemaker.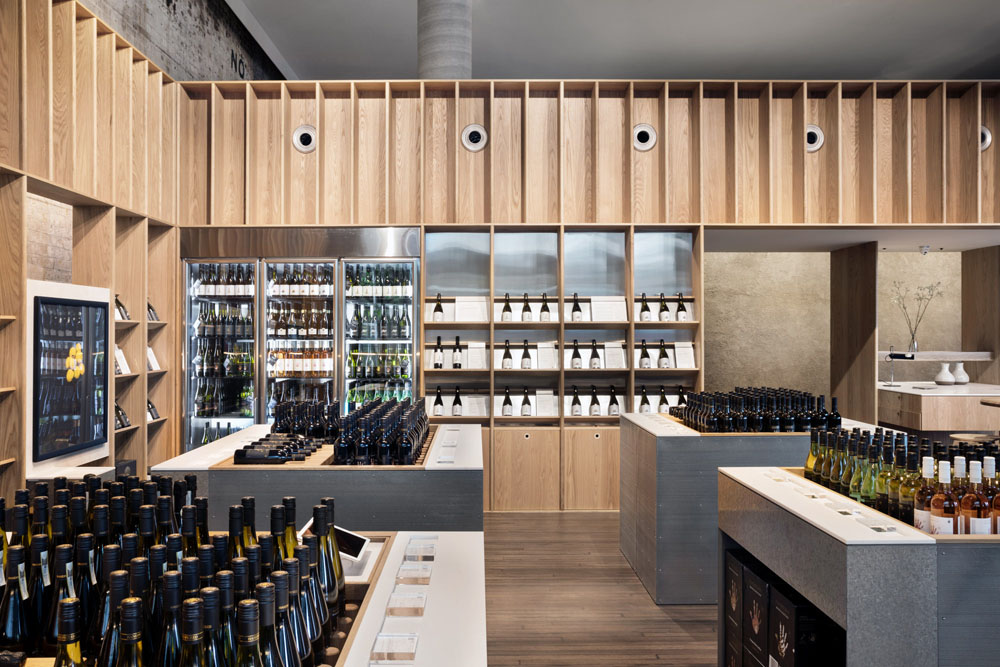 The program comprises a retail offer, tasting tables, wine bar and an experiential wine room for functions and tutorials. The successful coexistence of these elements required a flexible approach blurring the boundaries between the various components.
It occupies the shell of a heritage brick warehouse which had previously been developed to create new accommodation above. The volume of the warehouse is anchored by a new central timber screen wall.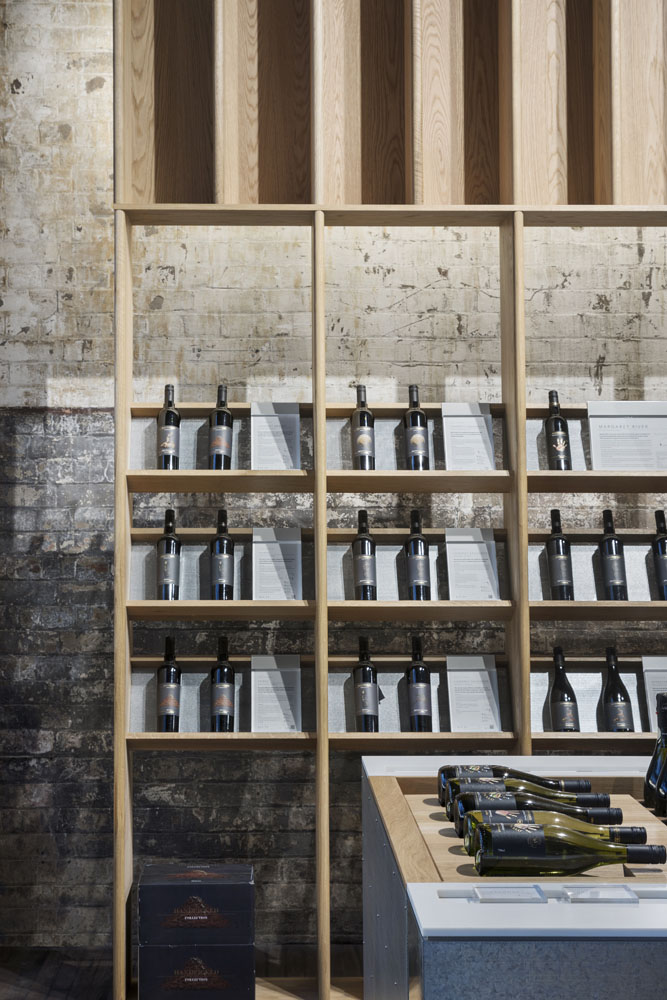 Comprised of solid oak fins, this element defines the volume separating the retail and wine bar area from the vaulted experiential wine room and back of house. This modular unit accommodates the retail wine display and point of sale as well as the mechanical services above.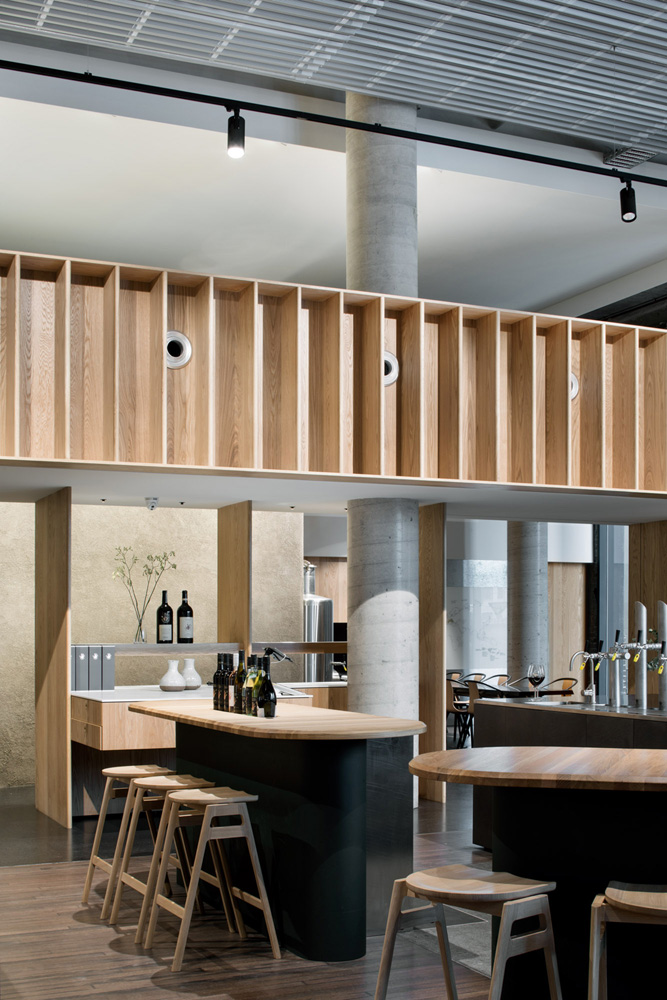 The rhythm of timber fins in this screen wall are picked up again in the new facade with blades of dark green stained timber and back granite filtering glimpses to the retail display. A suite of central modular retail displays can double as tasting tables for events and have integrated digital content for an expanded brand experience.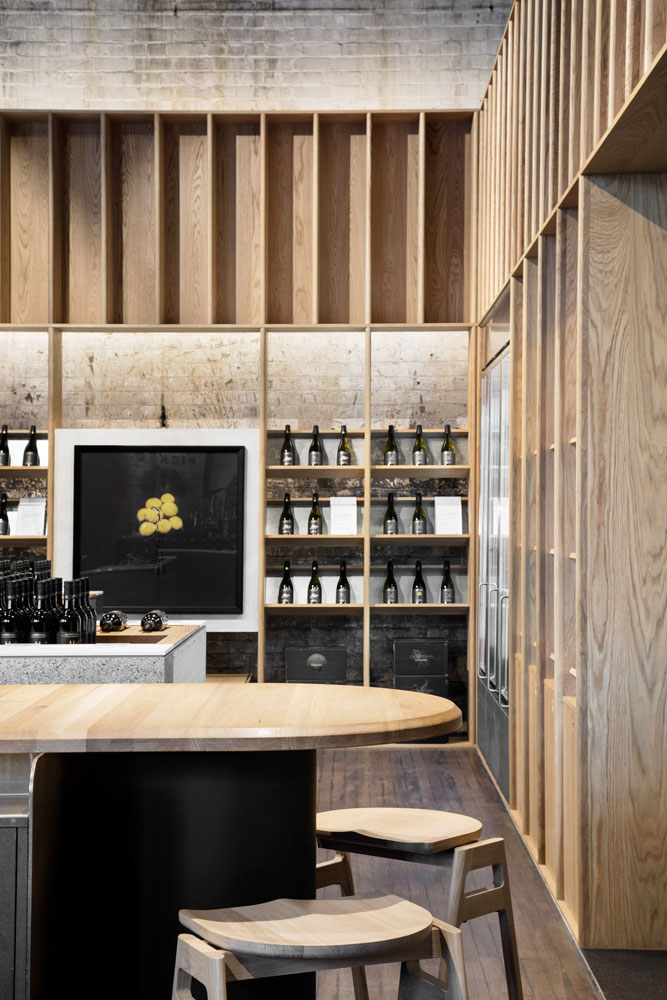 The palette emphasises natural, raw and tactile materials. Concrete columns and brick walls of the existing space are married with a new timber floor, solid oak, granite, cement render, linoleum and galvanised steel to create a rich engaging palette.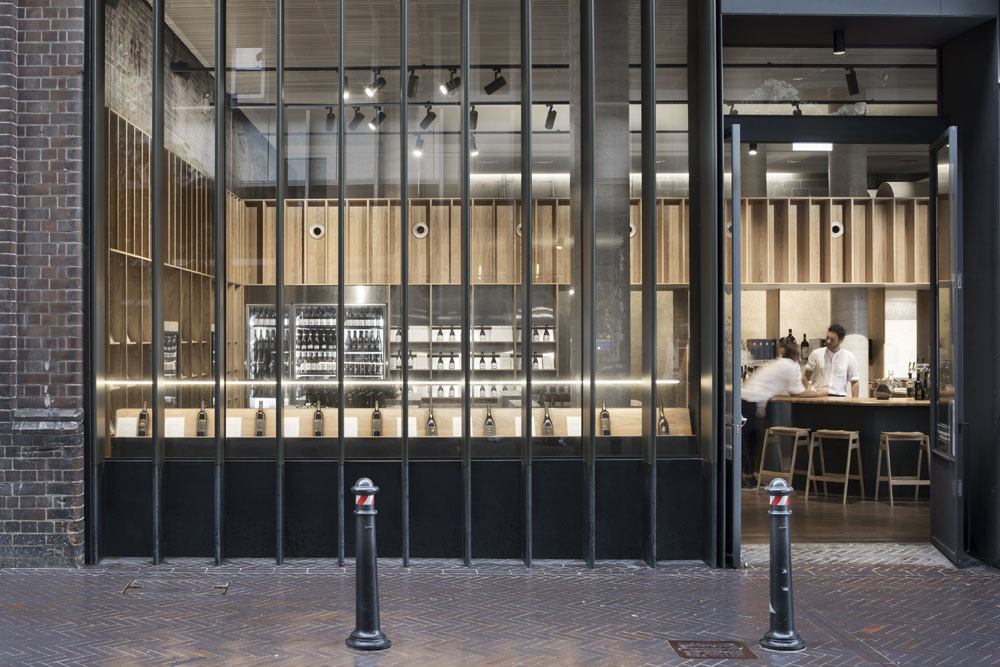 The retail design was developed with a view to being expanded across a variety of formats in the future. The brief called for a response which was easily scaleable to ensure brand signatures could be readily applied across various sites.
Photography by Tatjana Plitt