Lead image: David Trubridge's lamp, allegedly replicated by Domayne.
Words: Bryan Chung, Australian Design Review contributor.
Around the world, bold steps are being made against the replica furniture industry. In the United Kingdom, the government has just announced a new copyright protection law which will make it illegal to manufacture or sell copies of mass-produced furniture after April 2020.
In Copenhagen, Arne Jacobsen's popular Swan chairs are being manufactured with inbuilt microchips to distinguish them from their copies. And across Denmark, internet users have been banned from accessing or viewing images of replica furniture from British webshop giant Voga.
But buying replica furniture in Australia continues to be a 'rising trend', according to a recent report from IBIS World.
Over here, reality TV shows such as The Block and House Rules have driven the demand for replica furniture, and advertisements for replica furniture products unashamedly grace the pages of interior design magazines.
This trend is becoming increasingly problematic for local designers, some of whom have experienced knock-offs of their own products. Prominent examples include designer Charles Wilson, who saw copies of his lounge seats at Sydney's Park Hyatt; Ross Gardam, whose Oak Pendant light was allegedly copied by Sokol; and Tomek Archer, whose dining table was copied by Milan Direct. Herman Miller famously settled its court dispute with Australian company Matt Blatt in 2011, over claims the replica furniture manufacturer was passing off imitation Eames furniture designs as originals.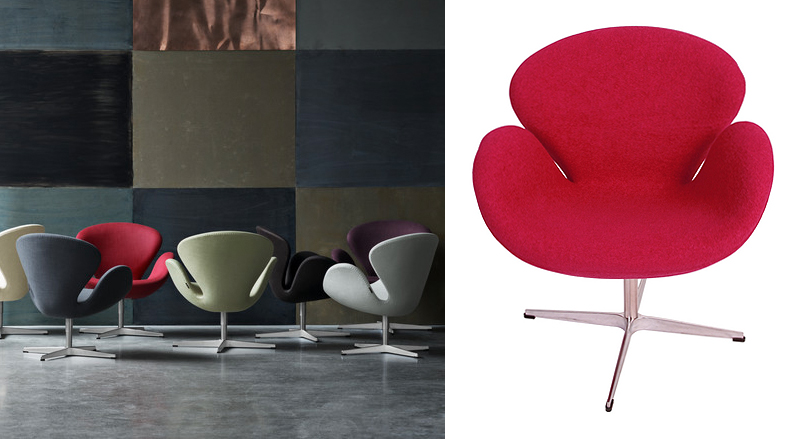 Recently, award-winning New Zealand-based designer David Trubridge also discovered that furniture retailer Domayne had begun selling copies of his Trubridge Floral Pendant lamp, his first lighting design.
When contacted, Domayne said that Trubridge had not provided evidence that the design was indeed his intellectual property, and pointed to the fact that Trubridge had not registered his design in Australia under the Designs Act.
Under the Designs Act, designs must be registered before they are manufactured for market. Once sold, designers lose their ability to register them under the Act, and they can therefore be legally copied.
Trubridge estimates that it costs designers $10,000 to fully register a design globally. The prohibitive cost means that designers have to hedge their bets before registering in all markets, and this ultimately discourages designers from taking risks.
In many cases, it is infeasible for designers to register all of their designs, which is why organisations like the Authentic Design Alliance are lobbying for a two year grace period for Australia, during which designers can test their products in the marketplace. This would bring Australia in line with Europe, which gives designers a year to test their products before registration.
But registration does not guarantee immunity, as Ross Gardam and Tomek Archer have found. Both had registered their designs, and yet the designs were still copied. Gardam had registered his Oak light with IP Australia and it had not yet been on the market for two years when the copy became available through Sokol. Archer's table was also still in copyright, and Milan Direct subsequently removed the product from sale.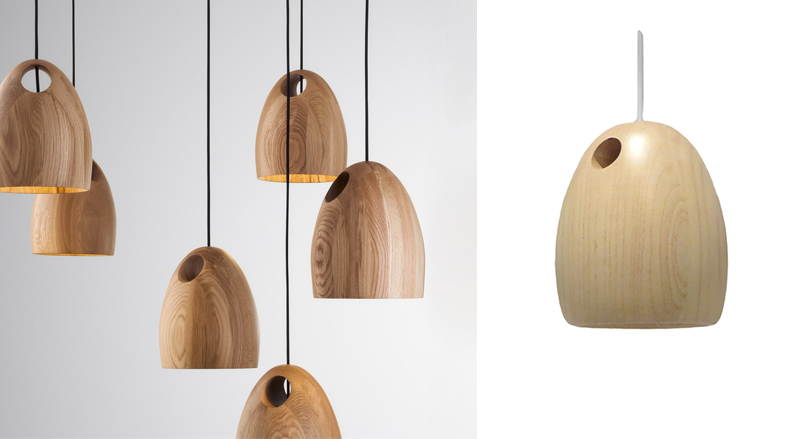 As both designers have discovered, legal action is expensive. The 'cease and desist' letter that Gardam and distributer Stylecraft sent to Sokol cost $3000. Many designers choose not to apply for design registration because they know they will not be able to afford legal action.
Another point of contention is whether Australia's period of validity under the Design Act offers sufficient protection for designers.
While the United Kingdom's existing law protects designs for 25 years from when the product is created, the new law in 2020 will (also retroactively) protect designs for 70 years after the death of the designer. In contrast, in Australia, registered designs are only valid for five years, and can be renewed for another five years before it passes into public domain. Moreover, experts say the registration can be easily bypassed with minor alterations, such as changing size or colour.
Chris Round, an intellectual property lawyer with K & L Gates, recommends that designers register not just their designs, but also trademarks for their names. In this way, it becomes more difficult for the replica furniture companies to describe the product without infringing the designers' trademark.
To read more about copyright and design registration in Australia, visit (inside) co-editor Gillian Serisier's Designing rights article for ADR.