Photography by Brett Boardman
In the Italian stronghold of Sydney's Leichhardt district, award-winning firm Tonkin Zulaikha Greer Architects transformed a 1970s portal framed warehouse into an eight screen art house cinema complex, complete with with ground floor retail space.
The project is an addition to an existing 1997 four-cinema building that was also designed by Tonkin Zulaikha Greer Architects.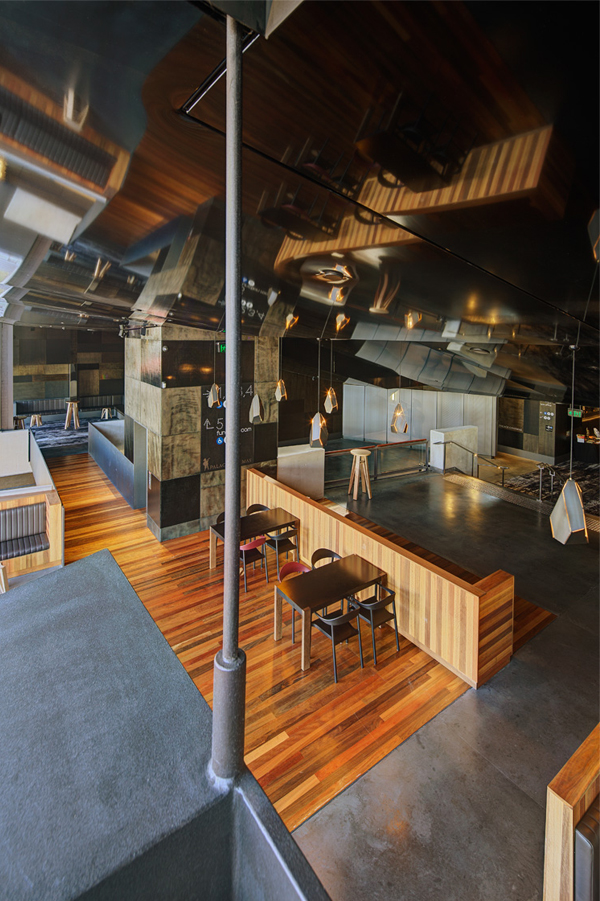 The $4 million cinema redevelopment won a high commendation at the IDEA awards in 2014 for its atmospheric design, which evokes film noir. The design of the complex features the clever use of mirrors to create mystique, while concealing building services like pipes and air conditioning ducts.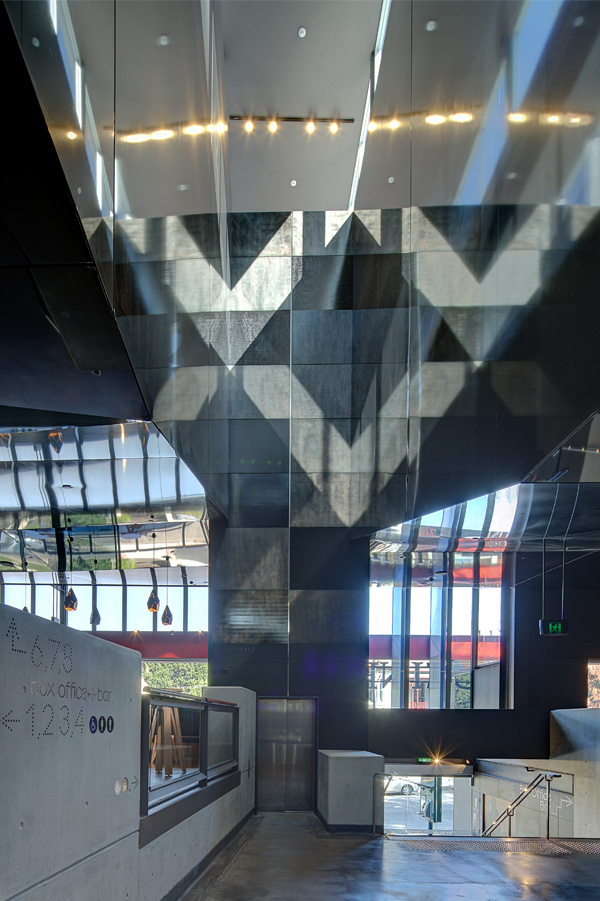 Many of the building's original features were retained in the redesign, including the old balcony, the red steel beam, and the period timber light fixtures.  The new street frontage of the cinema also maintains the original warehouse's expressive functionalist approach in its forms.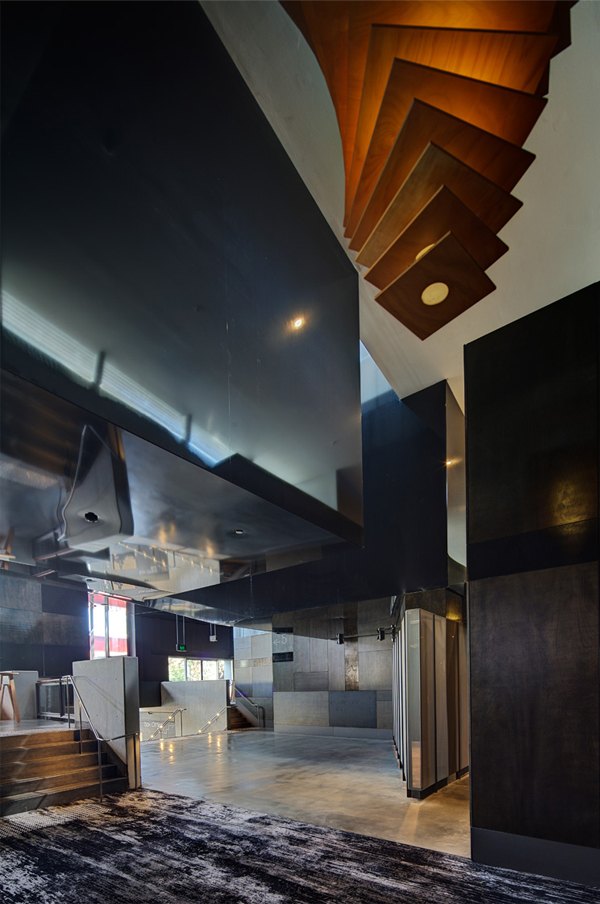 Reflection, translucency and screening set the scene for an immersive cinematic experience.  Internally, backlit translucent sheeting and glowing fins sit over the entrance.  The reflective ceiling is made of stretched black Barasol fabric. The internal reflections of the ceiling trace the movement of patrons, creating an otherworldly atmosphere.
The external façade is also light and translucent. Made from Dupont multi-wall sheeting, it gently filters and insulates the western sunlight. Perforated screens made from zinc create a playful pixilation of images.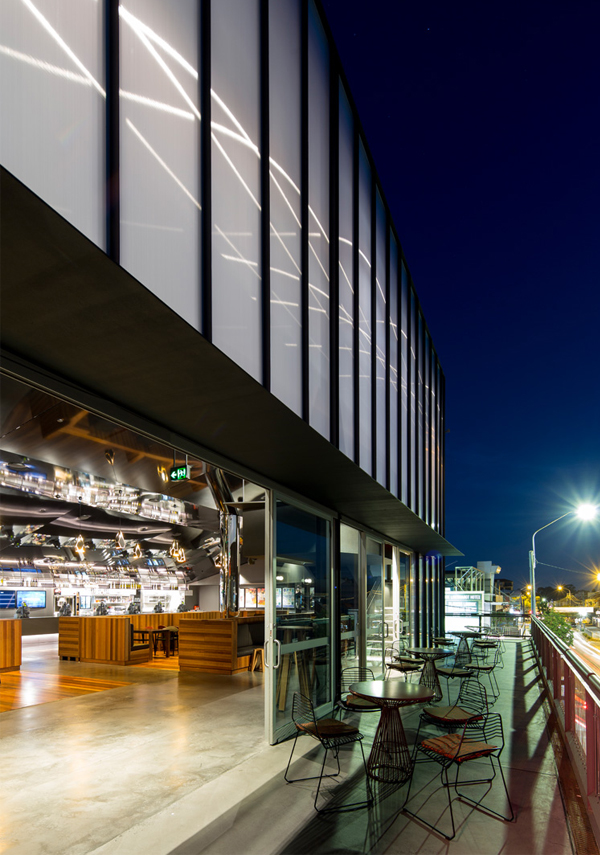 The interior design features equal parts of ruggedness and refinement. The raw concrete floors and walls are an indication of the cinema's prefabricated construction.  They contrast with the richly detailed atrium-style foyer, dramatic staircase, zinc-clad wine bar, and luxurious stadium seating.
Early bird entries for the 2015 Interior Design Excellence Awards (IDEA) close today.