Nestled in the verdant Yarra Valley for over thirty years, LVMH's Domaine Chandon has been brought up to date by Foolscap Studio.
The brief to the Melbourne-based practice was to overhaul the site and create a new brand immersion across bar, dining, tasting and retail spaces. Foolscap looked to the surrounding landscape for inspiration and chose a varied colour palette to reflect the tonal shifts in colour throughout the seasons.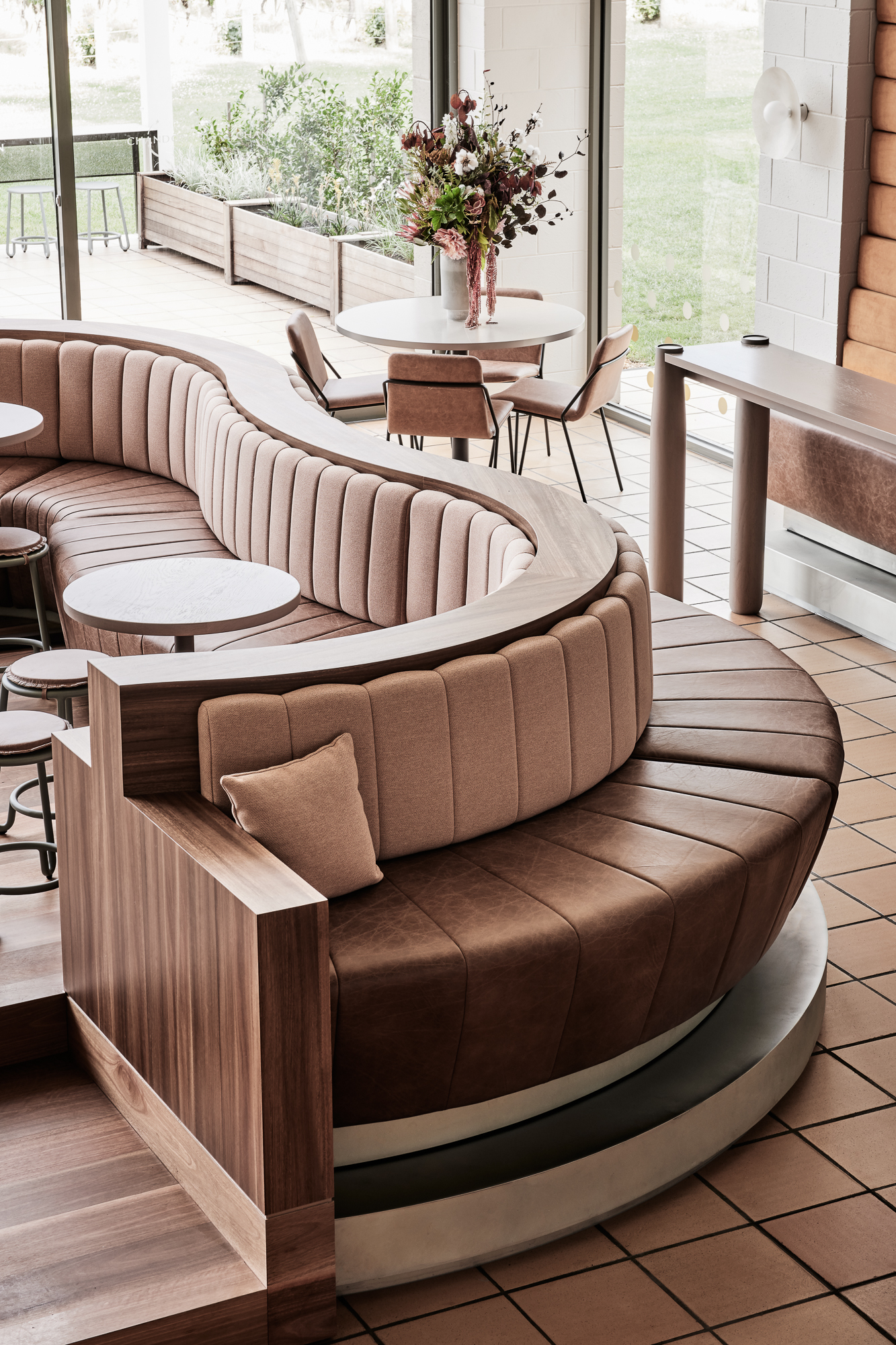 The idea of alchemy was also fundamental to the conceptual approach, which is visible in the use of different metals and metal finish treatments throughout the space.
The process of transformation in winemaking also informed the design of each area in the building, explains Foolscap founder Adele Winteridge.
"'Compression/Release' is revealed in enclosed, intimate spaces – the Tasting Room for example – and airy, exuberant zones, like the Lounge Bar. Open, woven materials are juxtaposed with the solidity of weighty, opaque substances to allude to the duality of density and lightness in sparkling wine.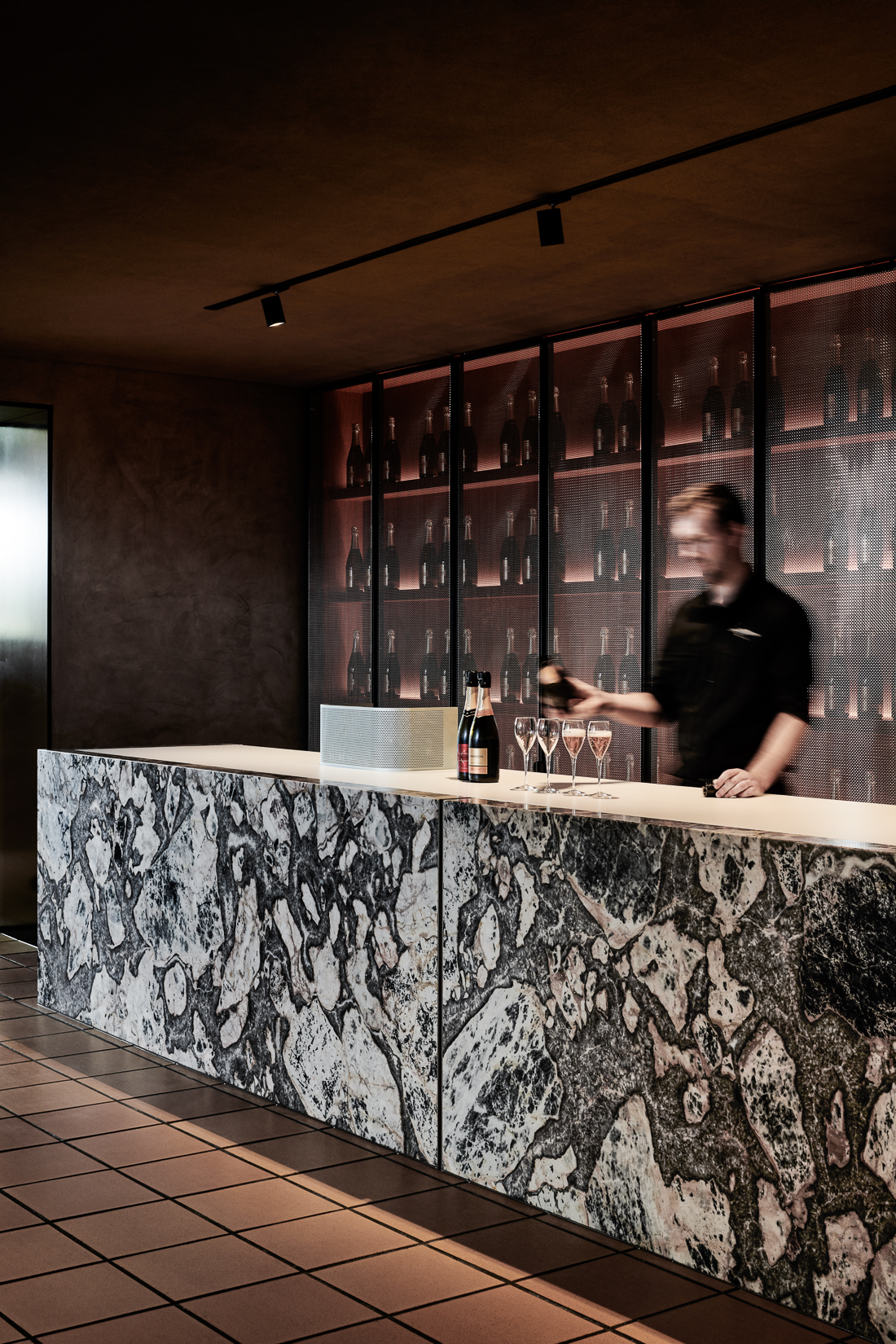 "These ideas were also rendered in a style that pays homage to Chandon's French heritage, while retaining a youthfulness that speaks to its relatively recent establishment within the Champagne house's lineage."
Banquettes are upholstered in aged leather and velvet, with brass light fittings, in the style of a Parisian bistro.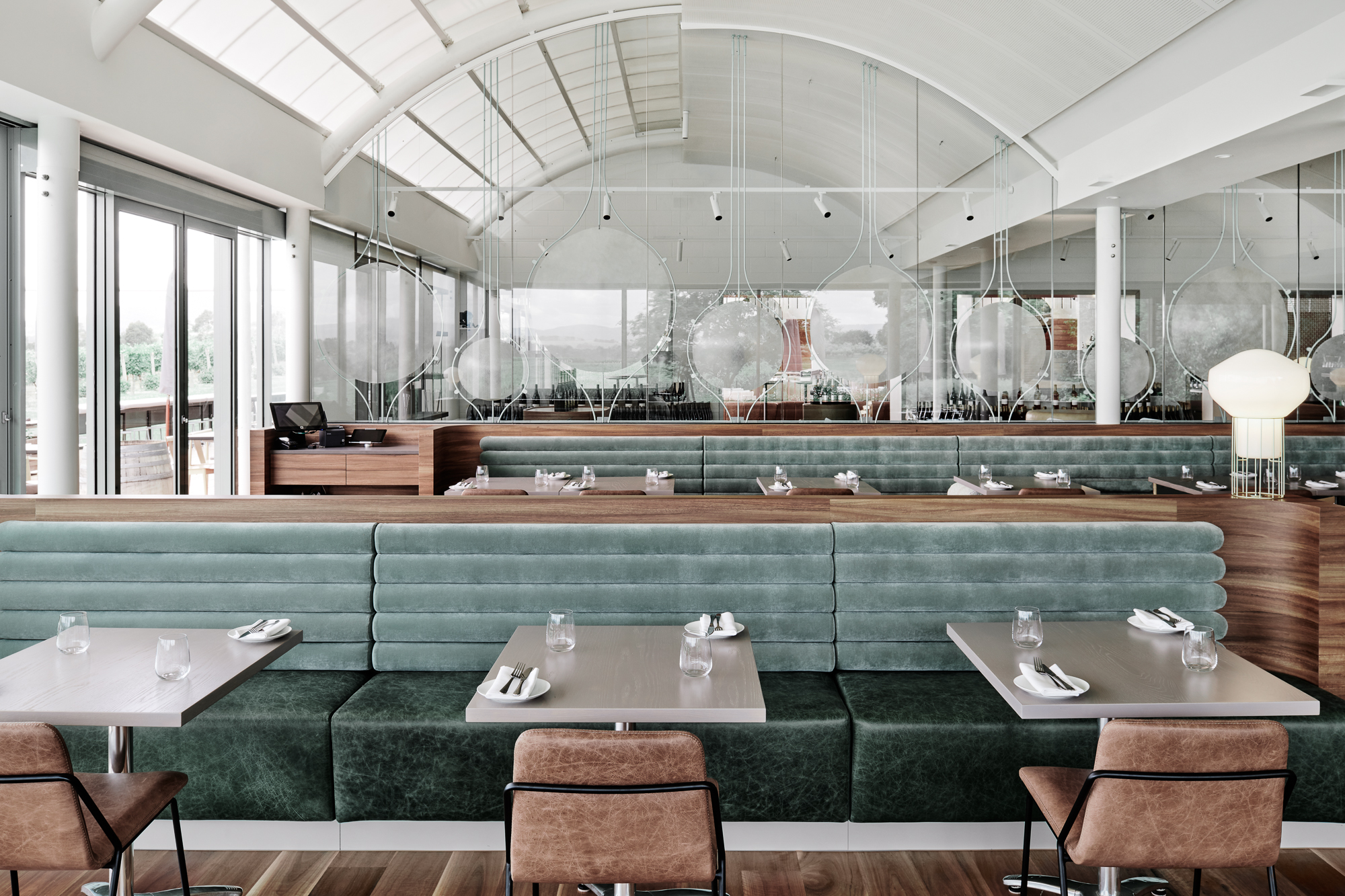 Spotted Gum timber flooring and joinery adds softness and warmth against the textured patterning of Queensland 'Dreamtime' marble and printed textiles by indigenous artists.
A critical component of the brief was the retail space, says Winteridge.
"We worked closely with local fibreglass and metalwork manufacturers to realise our product display system, installing bespoke, sculptural joinery, portable plinths and framed, up-lit fibreglass screens for product storage and display.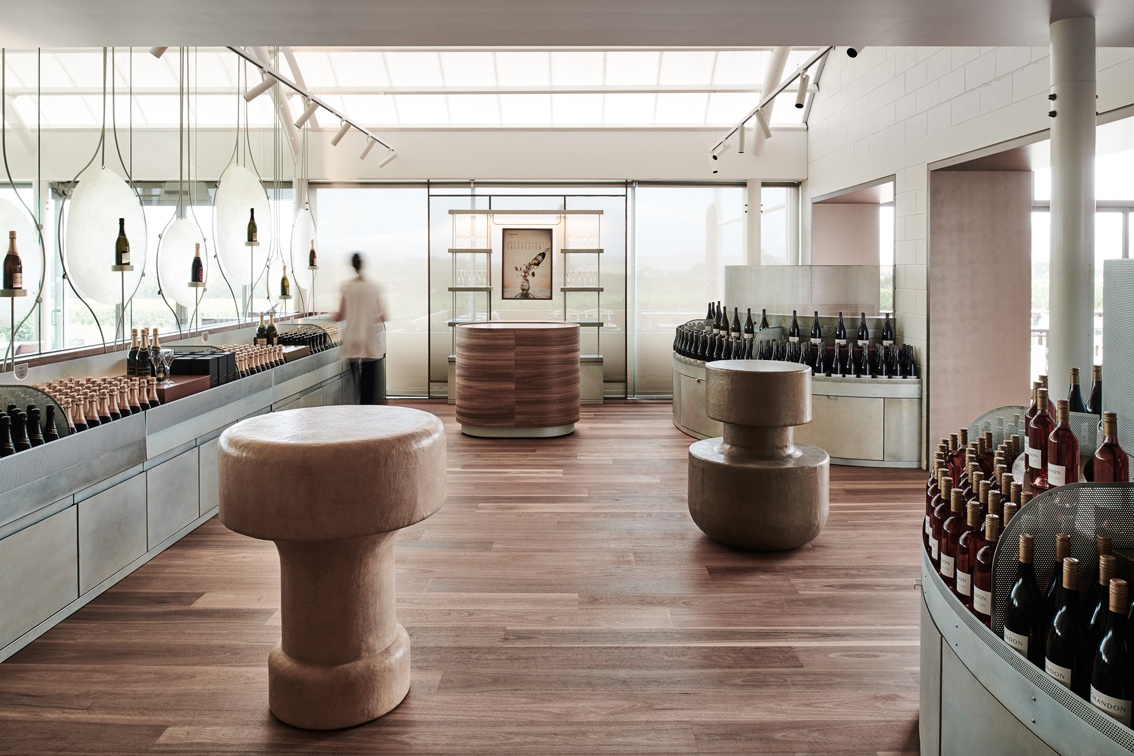 "Exceeding key aspects of the client's brief, which entailed the creation of a unique and dynamic retail experience, their product is now showcased in a creative setting that elevates the retail experience to the highest standard."
The crowing piece at the new Domain Chandon is a large, ethereal mobile hanging over the central raised banquette, which was developed in collaboration with local metal craftspeople.
"Dynamic, buoyant and delicately weighted, this suspended kinetic sculpture gently bobs to the rhythm of the bar and projects a sparkling patina, a playful take on the unpredictable nature of bubbles," adds Winteridge.
Photography by Tom Blachford