While there were plenty of eye-catching designs recognised at this year's IDEA gala dinner, one piece of work that garnered considerable praise was the Settlers chair by Jon Goulder. We take a closer look at how the chair was conceived and constructed.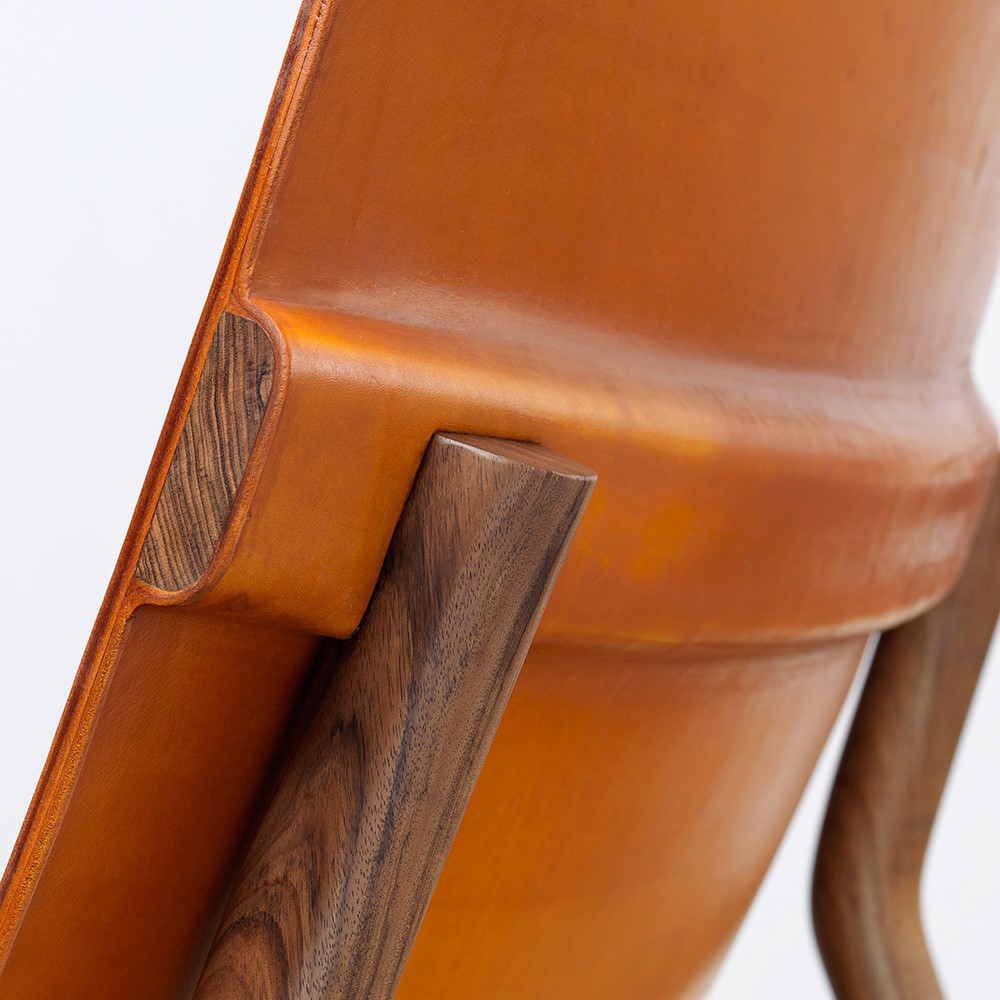 The winner of the Object – Furniture and Lighting category, the Settlers chair embodies an investigation into material manipulation whereby a unique production process that requires no internal fibreglass frame was developed. Rather, large pieces of leather enclose structural wooden components prior to vacuum pressing in layers to achieve the large forms.
The Settlers chair is the result of material experimentation and how it can be manipulated and formed in new and innovative ways. The process has been developed and refined as a unique method not previously seen.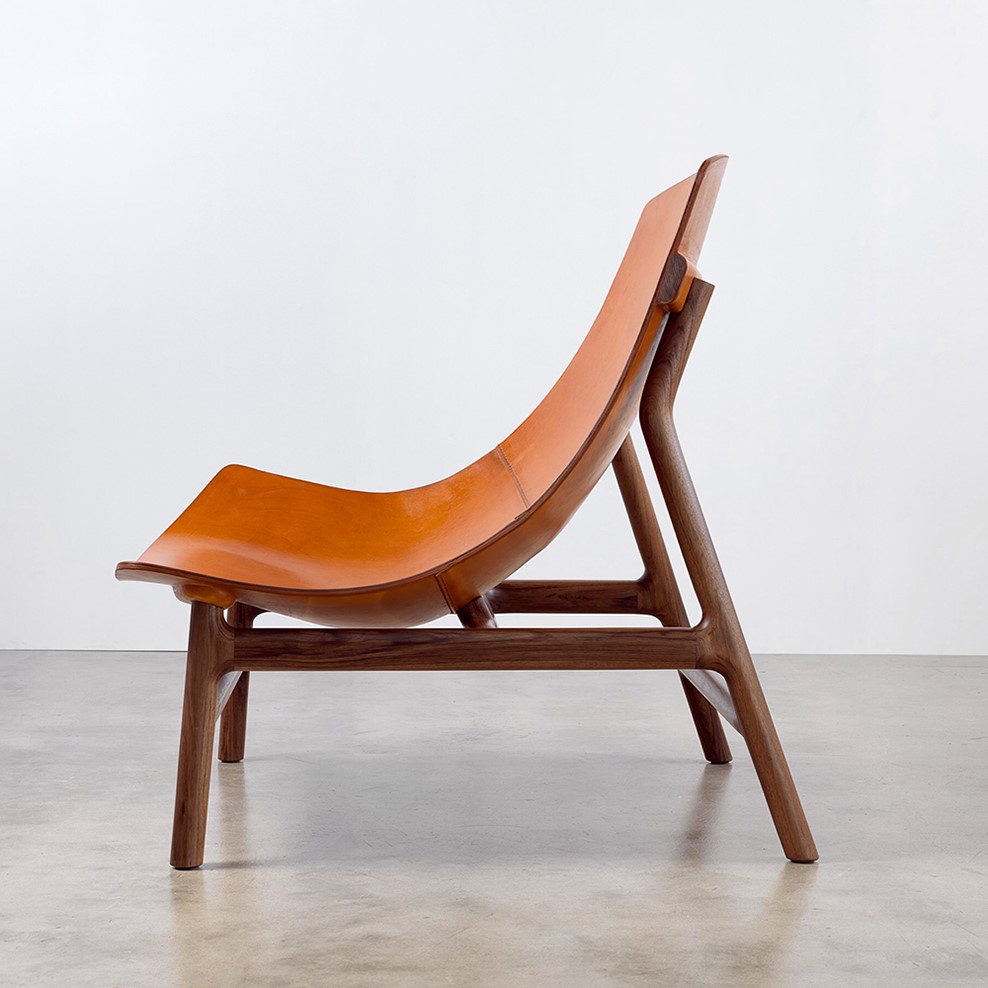 The ingenuity of the Australian settlers and their resourceful use of materials is a driving concept; leather, for example, was observed as an important material in early Australian furniture and emerged as a creative opportunity within the research.
This piece represents a new direction in Goulder's practice that leads away from European style design, towards an identifiable Australian design aesthetic.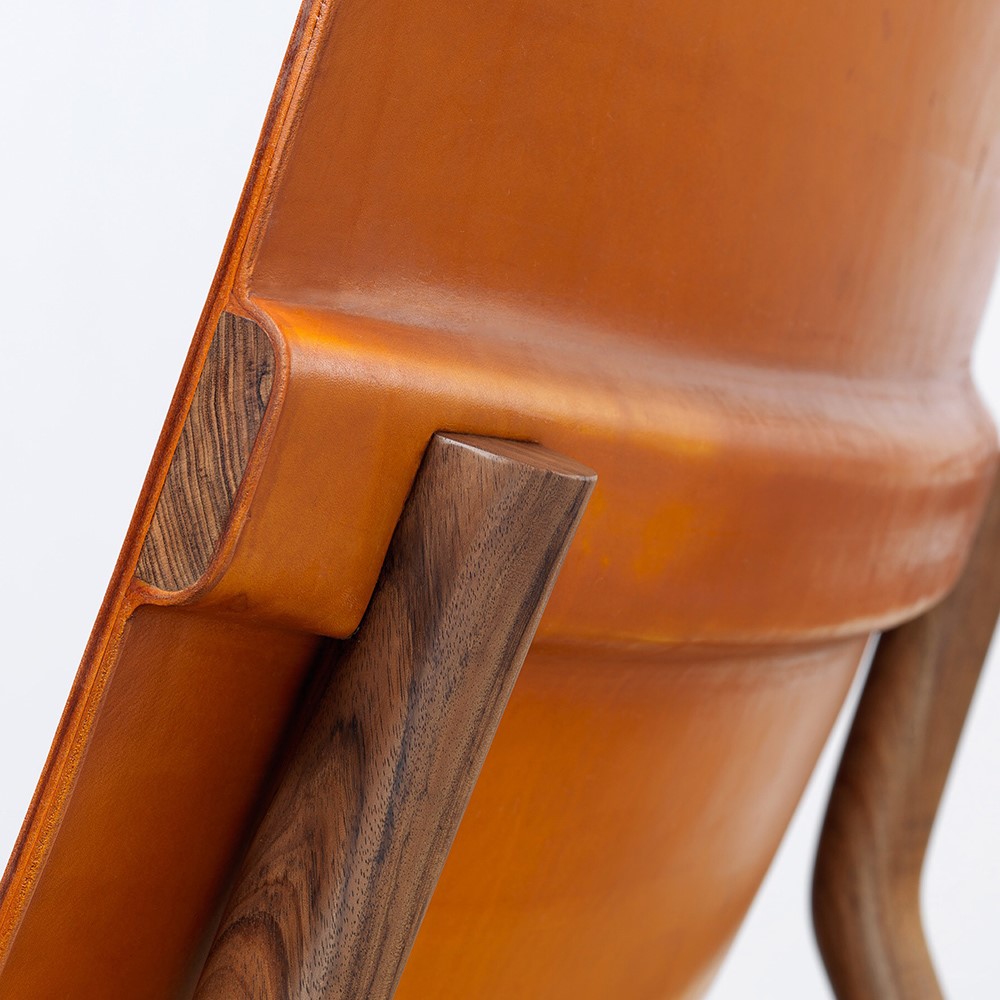 The leather is cow and there are three layers laminated to achieve the structure. The shell is not slung, but it is completely self-supportive with no internal shell. The frame is Tasmanian Blackwood. The first prototype was developed in 2016, with the final production version finished February 2017.
Practice: Jon Goulder
Photography: Grant Hancock